Home is where the heart is, and the home is a safe space wherein you should feel comfortable! When you're surrounded by your loved ones, there's a certain positive energy that embraces the home. You want to protect that feeling as much as possible, and one way to do that is by getting one of the best CCTV cameras to install around the house! It's always better to be safe than sorry, and installing a home security camera gives you peace of mind when you're both in and out of the house. A lot of the best CCTV cameras are available on Shopee Philippines! We understand how much your family means to you, and we want you to be safe. Discover discounted prices on security cameras and keep reading to learn how to set up your new CCTV at home!
The Best CCTV Cameras Online
1. Sricam SP017 IR Camera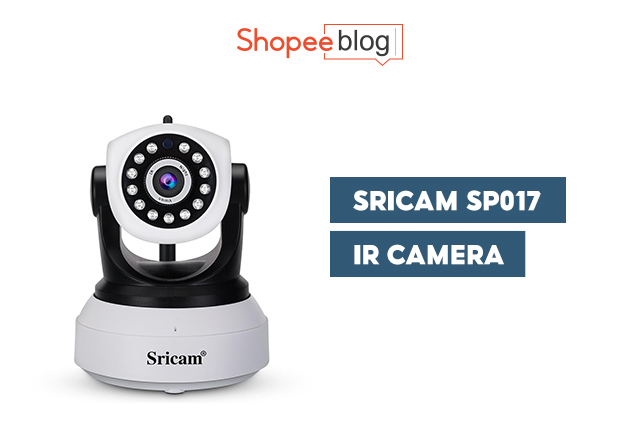 The Sricam SP017 is definitely one of the best CCTV cameras in the market. A lot of families use this for their homes, and the brand makes sure that their security cameras give you all the required features to make you feel safe. If you check out their reviews on the Sricam Official Online Store, you will see that there are a lot of repeat customers! That alone should tell you that Sricam is a very reliable brand. With 720P HD quality, the Sricam SP017 even makes a good webcam! Since this surveillance camera comes with an app, you can see what's happening at home from wherever you are. You can view your surroundings up to 355° and you can even control the tilt from your phone! It automatically triggers night vision when not enough light comes through so that you can rest easy. The Sricam SP017 is also very customizable! This camera has motion detection that triggers an alarm, but you can choose the intensity of it.
2. Vinovo Yoosee IP Camera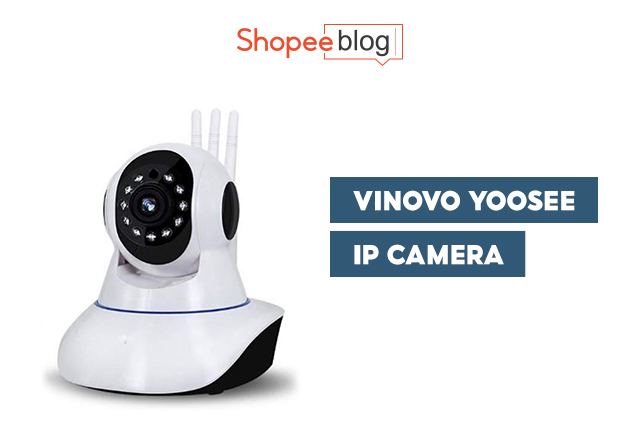 If you want to look at other options, the Vinovo Yoosee IP Camera is another great choice! For its price point and features, this is definitely one of the best CCTV cameras you could get. The Vinovo Yoosee is an upgraded IP camera, which means its internet protocol is strong enough to connect to your router even from the farthest end of your house! Its main selling point is that it allows for two-way communication! Place the Vinovo Yoosee in your kids' bedroom to keep an eye out on them, especially when things get rowdy. You can call them from your phone when it's time for dinner too! This camera is easy to install and very simple to operate. With your usual security features like motion detection and detection alerts plus two-way communication, it's truly an option that tops the charts.
3. Popcorn V380 IP Camera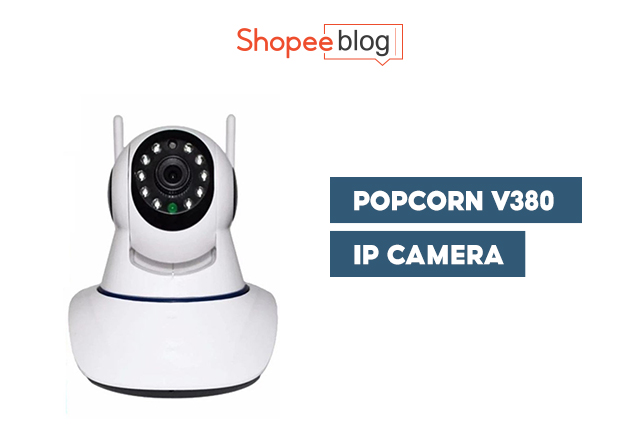 Last but not the least, we have the Popcorn V380 IP camera. It's very similar to the Vinovo Yoosee in terms of features but it's more affordable by a few pesos! You get all the safety features you need with a built-in microphone and high-quality speakers so that you can easily connect to your loved ones at home. CCTV cameras are built for security, but who doesn't love extra frills that you can use everyday? If anything, that makes the Popcorn V380 all the more worth it! This camera uses dual antennas for a seamless connection. You can also monitor your home from anywhere through your phone. Insert a memory card for even better surveillance. This way, you can go through uninterrupted recordings of an entire day! The Popcorn V380 even comes with push notifications on your phone in case of any suspicious motion detection. You can immediately check the real-time recording so that you know if it's truly an emergency or not. The camera might be detecting your pet or a family member, so the fact that you can check in on your home remotely is a great advantage in terms of safety.
How To Set Up CCTV Cameras at Home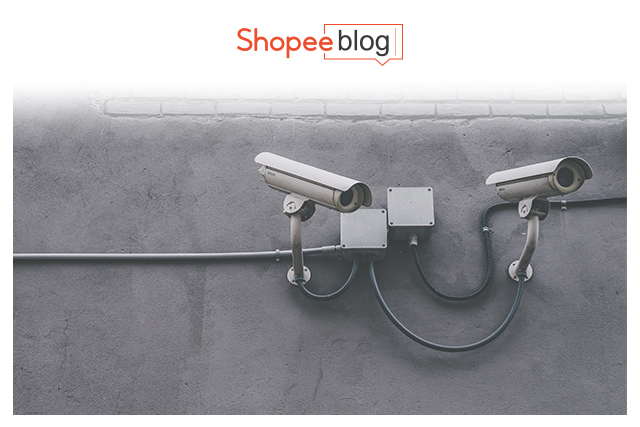 Credit: Scott Webb / Pexels
If you're ready to embark on the journey to ultimate safety at home, it's time for you to learn how to set up the CCTV! If anything, the best CCTV cameras should always be simple to install and easy to use. That's why the three options above are all wireless! No need to drill holes or organize wires. As long as you can connect to wifi on your phone, it's immediately a good spot to install your new surveillance camera. In case you need an extra boost of network connection, you can get wifi repeaters online on Shopee Philippines too!
Outdoor Setup
To tighten up security at home, it's important to have surveillance cameras installed outside the house. Placing it by your front door is actually helpful because it works as a buzzer as well! You will get an alert on your phone for motion detection and you will be able to see who it is from the get-go. Peepholes give you a limited view, so a CCTV camera is ultimately the better option! In case your front door is a bit far from the street, you will have better peace of mind installing another CCTV camera right in front of your property–be it a garage or a garden. You never know what's lurking in the night, but since the best CCTV cameras can adjust to the dark, you can be ready to report suspicious activity or you might even see that it's just a stray animal! Surveillance cameras in themselves keep thieves and robbers away! When they see that your home is set up with cameras, they'll know not to mess with you.
Indoor Setup
CCTV cameras are also great to have indoors. Aside from your usual security features to keep trespassers out, surveillance cameras are perfect for monitoring your loved ones at home! As mentioned earlier, the Vinovo Yoosee and Popcorn V380 work quite well as family-friendly gadgets. If you're familiar with Amazon Alexa and Google Home two-way communication, you can get the same results with these cameras. We always wish we could be in two places at once, and you can do just that with surveillance cameras. Simply place your camera in the corner or center of any room you want to be watching. Especially when you have a new fur baby, you can make sure they're safe and out of trouble through the wide lens of a CCTV camera! Also instead of using baby monitors for toddlers, you can at least get feedback even when you're away from home with a surveillance camera. Don't miss your baby's first word or first steps. Be with your family even when you're out of the house through setting up CCTV cameras at home!
Stay Safe & Sound with the Best CCTV Cameras
With so many options to choose from and so many prospect areas for setup, we truly hope this helps you! Keep your home safe by shopping CCTV cameras online on Shopee Philippines. Give yourself the peace of mind you deserve by having a complete 24-hour surveillance over your house. You can never be too safe, and installing CCTV cameras is one of the simplest and easiest ways to tighten up your home security.
Comments