Earphones are one of the best and most tech accessories to own because it allows you to listen to music privately and comfortably. Earphones help amplify the audio experience when watching videos or listening to music on any of your devices. However, wired earphones can be a struggle as the wires and cords can tend to get entangled. With this, it is essential to switch to the best budget wireless earbuds which you can easily connect and pair to your phone through Bluetooth, and listen to your favorite tunes without the hassle of wires.
Easily Connect and Pair Your Wireless Earbuds through Bluetooth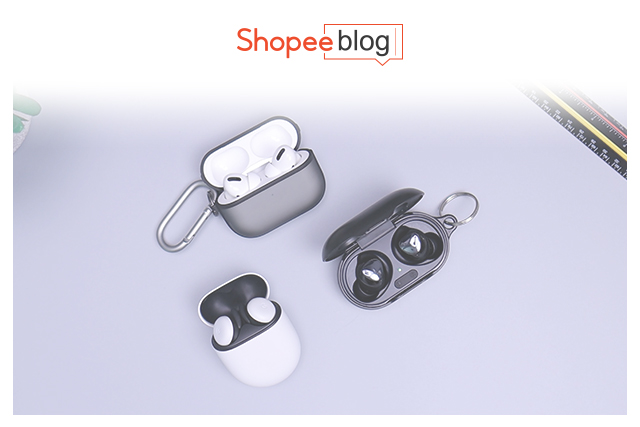 Credit: Daniel Romero / Unsplash
Wireless earbuds are very convenient and easy to use as you can just connect the compact device to your phone once after opening, and you will be able to listen to music all day long! Through Bluetooth technology, connecting wireless earphones has never been easier and more hassle-free. These wireless earbuds are also very portable. So you can just easily slip them inside your pocket or bag, perfect for people on the go!
Shop the best budget wireless earbuds on Shopee Philippines today and score amazing deals on the different original Bluetooth earbud brands available in-store through Shopee Mall. Check out our top five picks on the best budget wireless earbuds.
Sabbat X12 Pro True Wireless Earphone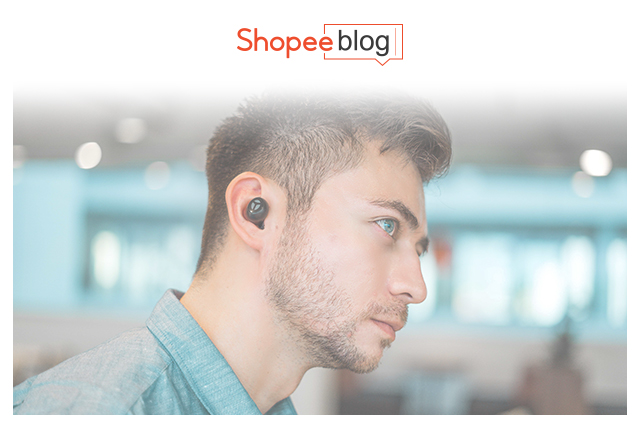 Credit: Harry Cunningham / Unsplash
Sabbat is an up-and-coming wireless earbud brand known for its wide selection of wireless earbuds. These are specially designed and built to create a "personal music concert" experience for every user. The Sabbat X12 Pro True Wireless Earphone is one of their bestselling models, which comes in different colors and skins for you to choose from. 
This model of Sabbat wireless earbuds is very affordable and budget-friendly as well. These budget wireless earbuds promise exceptional and high-quality sound performance, and can last you more than six hours of continuous music time with only one hour of charging time! This brand also has a Type-C charging interface which is very universal. You can also enjoy this product's unique noise-canceling feature, which can block off any external noise from your surroundings. Shop the best budget wireless earbuds in the Sabbat Official Store available on Shopee Mall.
QCY T1C Bluetooth Earphones Wireless Earbuds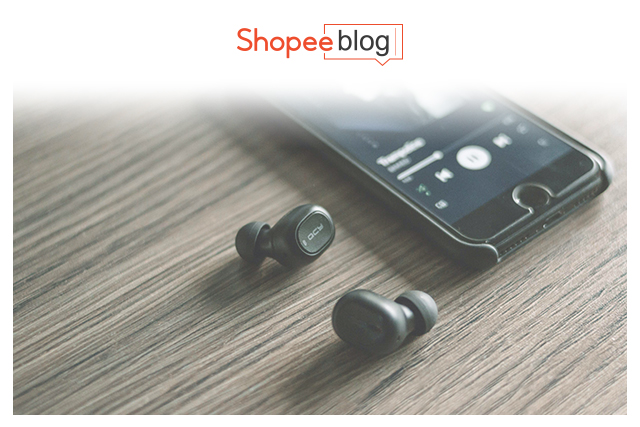 Credit: Zarak Khan / Unsplash
The QCY T1C Bluetooth Earphones are differentiated from other brands as these feature a minimalistic design and water-drop style with no lid or cover. Their earbuds are also very ergonomic as they fit the shape of your ears very well. This model of QCY wireless earbuds also offers up to 20 hours of battery life. This is perfect for outdoor people who are always on the move. 
This brand is also very user-friendly as a smart pairing pop-up window will appear every time you connect your Bluetooth earbuds to your device. This can make you easily pair your devices, and see the battery life of your earbuds. You can also modify and change the settings and functionalities of your QCY wireless earbuds through the official QCY mobile application. Not only is the sound quality good, but these earbuds also have crystal-clear stereo calling properties. This makes your audio during phone or video calls much better and smoother. The best part is, this brand is very affordable and will definitely not break the bank!
Get your hands on the best budget wireless earbuds through the QCY Official Shop on Shopee Mall, and score amazing deals and discounts today!
Baseus WM01 TWS Bluetooth Earphones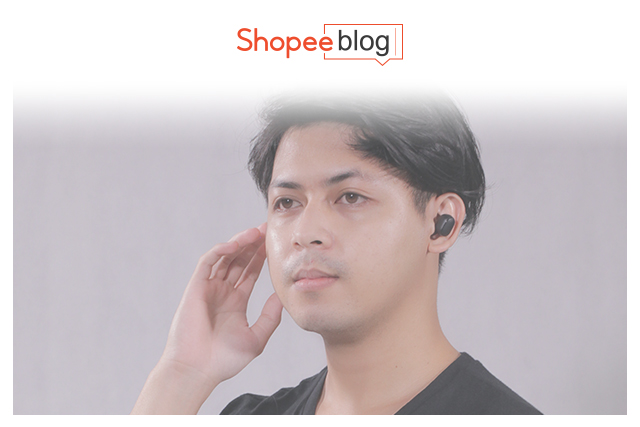 Credit: Christian Senan / Unsplash
Baseus is a brand known for its different tech accessories. These are designed to make your life smoother and more efficient. The Baseus WM01 TWS Bluetooth Earphones have a very beautiful and aesthetic exterior that come in different styles and colors—from mint green to pastel purple. This brand of wireless earphones has a battery life of around five hours (without the charging case), with a charging time of one and a half hours. The buttons of the Baseus wireless earbuds are built-in with features that can play, pause, switch songs, answer calls, and the like. These earbuds also have noise reduction properties. This can help you tune out background noise and immerse yourself in your favorite music.
Check out the Baseus Official Flagship Store to buy the best budget wireless earbuds and other tech accessories!
Haylou GT1 Pro Long Battery TWS Wireless Earphone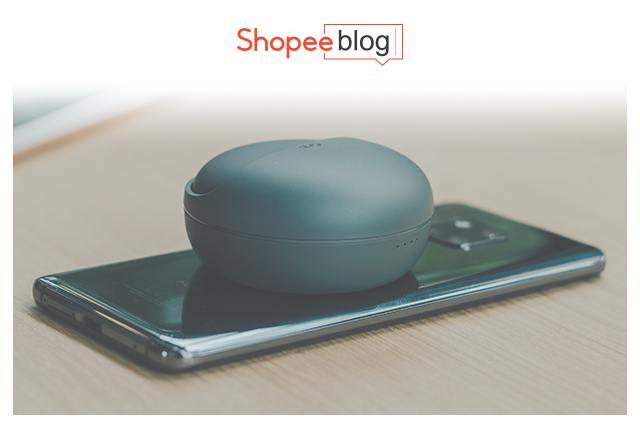 Credit: SCREEN POST / Unsplash
The Haylou GT1 Pro Wireless Earphone is equipped with Bluetooth 5.0 which can make the pairing experience smoother and more streamlined. You can easily just pick up your earbuds, turn on your device's Bluetooth, and it will instantly connect. Haylou wireless earbuds also have up to four hours of battery life with one top-up and up to twelve hours with the carry case.
This model has IPX5 waterproof technology. This means that you can use these wireless earbuds at the gym or outdoors as this is resistant to sweat. The Haylou GT1 Pro also has DSP noise-canceling properties which can improve sound quality. These wireless earbuds are also very lightweight which gives you that invisible and portable wearing experience. Check out the Haylou Official Store to get the best Bluetooth earbuds from Shopee Mall.
Xiaomi Mi True Wireless Earbuds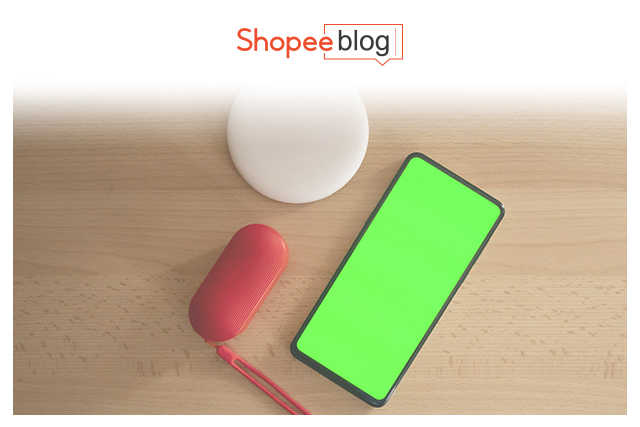 Credit: Matteo Grobberio / Unsplash
Xiaomi is a brand known worldwide for its affordable yet durable and quality products. The Xiaomi Mi True Wireless Earbuds is one of the best budget wireless earbuds for you to choose from because of the trusted brand. This model is very easy to use—simply just pick up, connect, and use the wireless earbuds. These earbuds also have Bluetooth 5.0, which gives this pair higher performance with faster and more stable connections. The button embedded in the product can activate different functions. You can play music, answer calls, and turn on voice assistants depending on the number of clicks you make.
The Xiaomi wireless earbuds are made ergonomically that are comfortable and secure on your ears. They are also very compact and portable and you can practically bring them around everywhere you go. Shop the best budget wireless earbuds from Popcorn Philippines, and buy tech products with the most convenient service yet on Shopee.
Shop the Best Budget Wireless Earbuds and Get the Best Quality Products for Your Money
If you're looking for the best Bluetooth earbuds, we recommend these five best Bluetooth earphones for you to choose from. Not only are these wireless earbud brands of good quality, but they are also very budget-friendly, and all below ₱2,000! 
If you're reconsidering and choosing between tech audio devices, check out Headphones vs. Earphones, and see which best fits your own personal needs and preferences.
Comments