Wireless earbuds are heaven-sent for the modern-day audiophile. Besides being incredibly easy to use, these little wireless wonders are convenient for just about any lifestyle! Since owning a pair of them is the norm nowadays, a lot of the best wireless earbuds today won't even burn a hole through your wallet. Let's jump right into the best budget wireless earbuds that are surprisingly affordable considering their excellent sound quality and extra features!
Best Budget Wireless Earbuds Under ₱1,000 Made For Every Listener
1. Bavin BA19 TWS Earbuds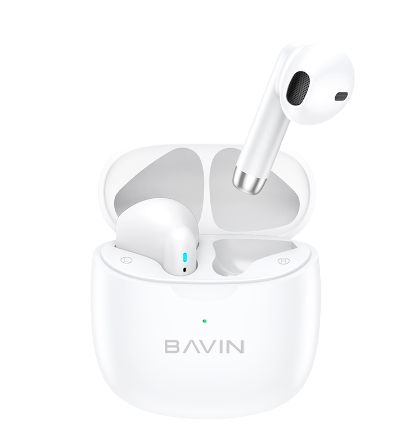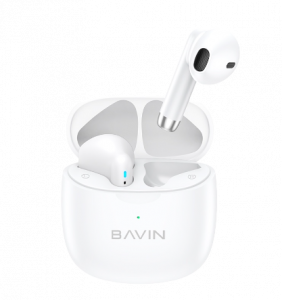 Bavin is an up-and-coming brand known for its excellent selection of affordable Bluetooth earphones, especially its line of True Wireless Stereo (TWS) earbuds! The Bavin BA19 TWS wireless earbuds are one of their bestselling models, which come in a classy, minimalist design. 
With touch controls and a 10-meter effective distance with your device, this solid pair of Bavin wireless earphones will prove convenient to anyone who's always on the go! Plus, these Bavin wireless earphones are resistant to accidental splashes, rain, or sweat. Buy them in white, black, or pink, and get a free storage bag along with it!
2. Xiaomi Redmi Airdots 2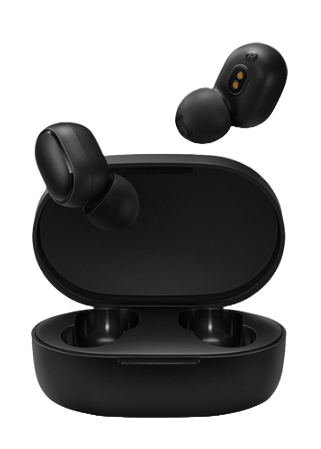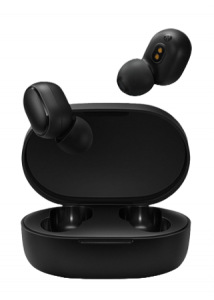 Xiaomi wireless earbuds are known for their ergonomic build that fits comfortably on your ears. One prime example is their Xiaomi Redmi Airdots 2, which are so compact and portable, you can practically bring them around everywhere you go. But don't mistake its size and price for its audio quality! Several reviews have pointed out its solid bass quality and crisp audio, making it one of the best budget earbuds in the market! Aside from using touch controls, you can also control these affordable Bluetooth earphones with the Mi Buds M8 app!
3. Lenovo LP40 Pro Wireless Earbuds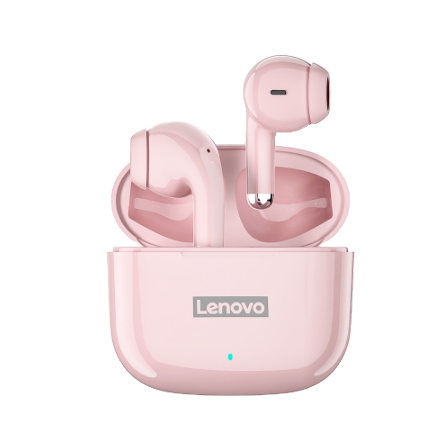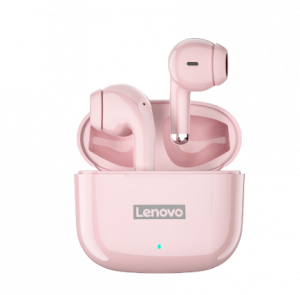 While you may know them for their reliable line of smartphones and laptops, you can certainly trust the Lenovo Thinkplus audio products to deliver HiFi sound quality at an affordable price! For one, we're obsessed with the sleek-yet-powerful Lenovo LP40 Pro Wireless Earbuds. Combining 13mm composite diaphragm loudspeakers with its charging box that can hold up to 25 hours of power, enjoy HiFi playback for hours on end with these budget wireless earbuds. Apart from the classic black or white, you can get them in fun pastel colors too!
4. QCY T13 Wireless Earbuds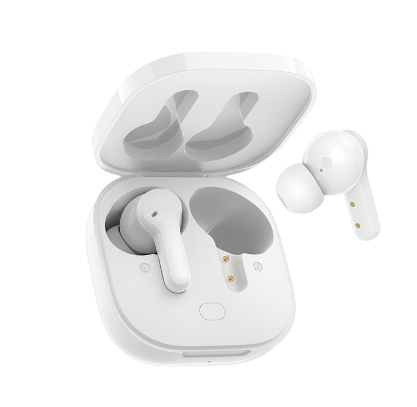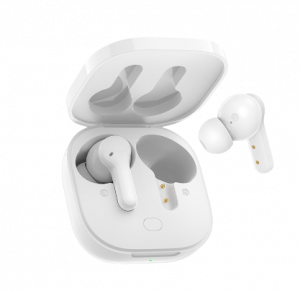 The QCY T13 Bluetooth Earphones hold their place as one of the best wireless earbuds for their whopping four noise-canceling microphones along with rich sound quality! Their earbuds are also very ergonomic as they fit the shape of your ears very well. This model also offers up to 8 hours of playback while its charging case can hold up to 40 hours of battery life! Needless to say, this is one of the best budget earbuds for busy bodies out there.
5. Baseus WM01 TWS Bluetooth Earphones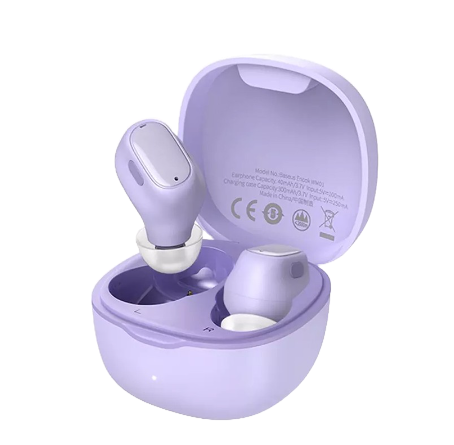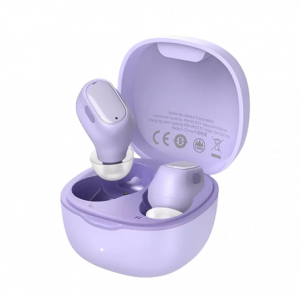 Baseus is a brand known for its budget-friendly but reliable tech accessories. One stand-out from their product line is the Baseus WM01 TWS Bluetooth Earphones! These Baseus wireless earbuds boast five hours of playback with a charging time of one and a half hours. They also come with built-in buttons that can play, pause, switch songs, or answer calls. Not to mention, these earbuds have a noise-canceling feature too! This can help you tune out background noise and immerse yourself in your favorite music.
6. Haylou GT6 Pro TWS Wireless Earphone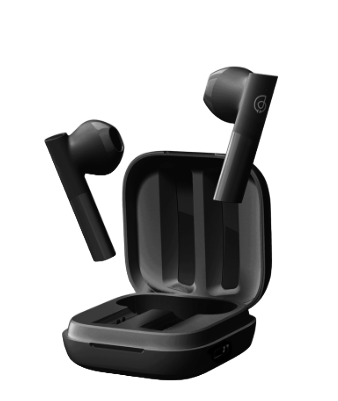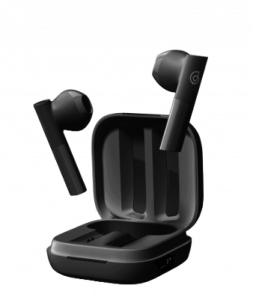 If you're looking for seamless playback and smooth connectivity, you can't go wrong with the Haylou GT6 Pro Wireless Earphone. Equipped with Bluetooth 5.2, you're guaranteed to get a smoother pairing experience and lag-free playback. These Haylou wireless earbuds also hold up to four hours of battery life in one charge and can get up to twelve hours with the charging case. With all those features, you'd be surprised that it's as light as paper, weighing only 3.9 grams!
7. Xiaomi Air 2 SE Wireless Earbuds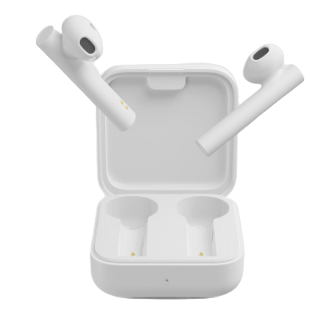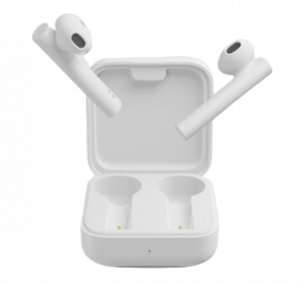 Once again, Xiaomi proves itself to be a powerhouse in the audio tech industry with the Xiaomi Air 2 SE Earbuds. It features a half in-ear design that is closely similar to that of Airpods, making it fit snugly and comfortably into any ear type! Xiaomi has also incorporated its smart technology into this product, with a smart wear detection feature that automatically stops your audio when you take off one of the earbuds. From its minimalist design to its undeniably crisp sound quality, you're going to love everything about these Xiaomi wireless earbuds!
Shop the Best Budget Wireless Earbuds and Get the Best Quality For Your Money
Look no further and find your next best pair of earbuds from our top picks on best budget wireless earbuds above! Enjoy excellent sound, durable quality, hours of playback, and more – all without spending over ₱1,000! You may also want to check out these best noise-canceling headphones for an immersive sound experience. If you're still considering what type of personal audio device you should buy, read on the pros and cons for headphones vs. earphones to see which best fits your own personal needs.
Comments