Filipinos share a common ground with the Chinese community in our love of traditions and symbolism. You'll get a glimpse of that once we celebrate Chinese New Year 2023 on January 22! It's the year of the rabbit and as feng shui experts would say, it is a year of hope, love, and wealth. Now, that seems to be a pretty good sign to pursue your ultimate goals this year! You'll need a bit of luck on your side with all the big leaps you're about to make. So why not follow a few Chinese New Year traditions this year? Here are symbolic traditions you can do at home to attract good fortune for the whole fam this Lunar New Year!
A Lucky Checklist Of Chinese New Year Traditions 
1. Prepare Lucky Chinese Food
The highlight of every Chinese New Year celebration is the wholesome feast that brings the family together! Start grocery shopping at Shopee Supermarket for the traditional lucky food you can make at home. These lucky foods are rich in symbolism and are believed to bring good tidings and fortune when eaten. Here are a few lucky dishes that can't go missing in this holiday feast:
Tikoy or Glutinous Rice Cake – the sticky nature of this sweet rice cake symbolizes family togetherness, so serve tikoy to strengthen your family's bond for the whole year! Its round shape also represents money and prosperity. Serve classic tikoy rolls as a dessert by wrapping them in spring roll wrappers and frying them. 
Longevity Noodles – the long string of these noodles represents long life, so make sure not to cut them at all! Manifest living a long, fulfilling life by slurping a savory bowl of longevity noodles.
Dumplings – the crescent shape of dumplings resembles Chinese gold. Based on tradition, the more dumplings you eat on Chinese New Year, the more wealth you're manifesting for the year. So go ahead and fill up on this bite-sized lucky food!
Whole Fish –  Cook any big fish and serve it whole for prosperity and abundance. According to old Chinese beliefs, this dish is a harbinger of progress, as fishes move forward and never backward.
2. Make A Prosperity Bowl
Reel in more blessings this year by making a prosperity bowl for 2023! This bowl is another Chinese New Year tradition filled with symbolism for good luck. According to feng shui rules, place it in the northeast corner of your home on a table or chair as it is known to be the "corner of wealth". Here's how to make an easy prosperity bowl for 2023:
Fill up ¾ of a big ceramic bowl or metal bowl with rice grains for abundance
Place a pineapple (for wisdom and success) in the center with whole garlic and ginger to attract luck in money and business.
Place eight rolled money bills around the pineapple for prosperity.
You may also add optional lucky charms like Chinese gold coins and Chinese zodiac charms.
3. Clean Up Before The Chinese New Year's Day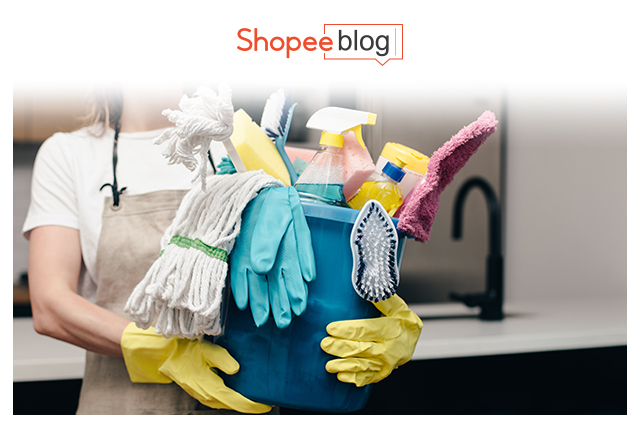 Tidying your place up before the Chinese New Year is a tradition that signifies getting a fresh start. Get your household ready for new beginnings and tag your whole family along to clean up your home! Here are some of the best cleaning products that'll make house cleaning easier to get you started. Place blooming plants around the house too while you're at it, as they symbolize life and renewal.
4. Decorate With Lucky Charms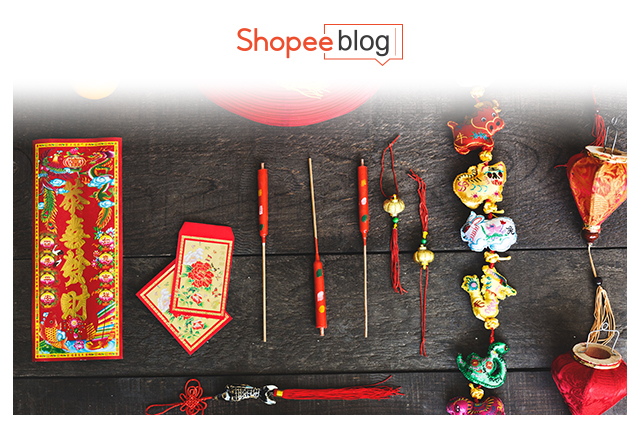 Once you've made your home spick and span, it is time to decorate your place with Chinese lucky charms for 2023. As we enter the year of the water rabbit, buy gold-plated rabbit figurines and place them around your living room. Another great idea is to get hanging lucky charms for your front door to welcome good fortune. Aside from these, you can also wear feng shui bracelets as a year-round lucky charm for 2023!
5. Wear Something Red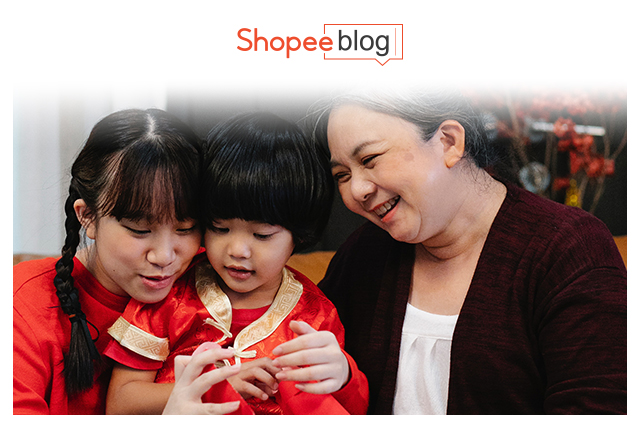 Red is usually the lucky color to wear on Chinese New Year's day. But you can also choose other colors like green and blue. These lucky colors are meant to conjure up happiness and positivity in welcoming a new year. Check out tops and dresses in lucky colors, or wear traditional tang suits and cheongsams if you're up for it!
6. Hand Out Angpaos to Children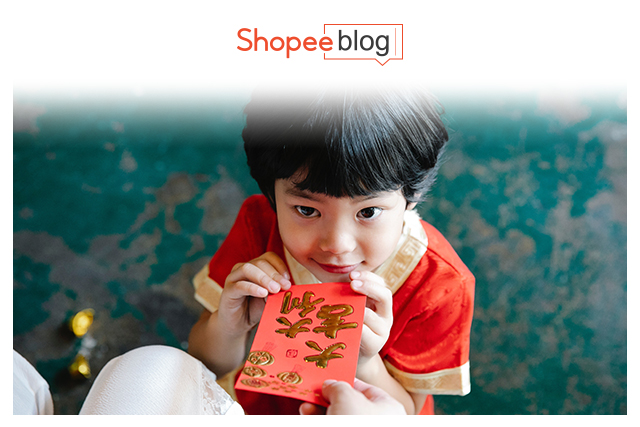 Chinese New Year is also a great time to share your blessings! Get ready to put a smile on children's faces and start buying angpaos in advance. Fill these bright red envelopes up with crisp peso bills and hand them to the little ones during the holiday!
7. Greet Everyone A Happy Chinese New Year!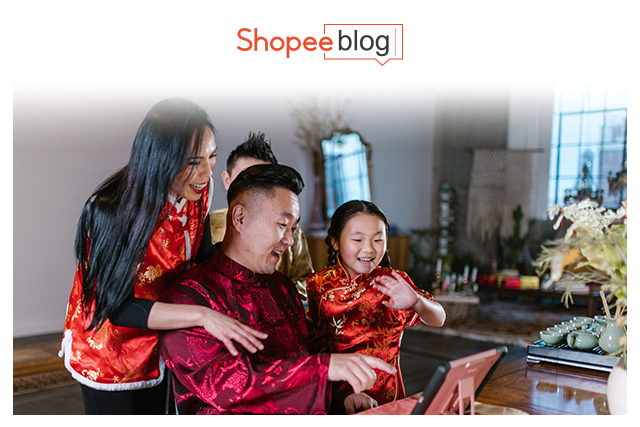 Don't forget to greet everyone you know with proper Chinese New Year greetings! This way, you'll be wishing them good luck for the year ahead! Choose between "Kung Hei Fat Choi" (Cantonese), "Kiong Hee Huat Tsai" (Hokkien), or "Gong Xi Fa Cai" (Mandarin) which translates to "Congratulations and Be Prosperous". 
Take These Chinese New Year Traditions With A Pinch Of Salt
It won't hurt to try a few Chinese New Year traditions to attract good luck for the whole year. But remember that you are still the master of your fate! Put in the good work and you'll surely usher great news and achievements into this year. Buy all the lucky food and trinkets for Chinese New Year this 2023 on Shopee Philippines for the best prices. Don't miss out on Shopee's Chinese New Year Sale to ring in the new year and welcome good fortune! Claim exciting vouchers and deals from January 16 to 22. 
Valentine's day is also just around the corner. So pick up a Valentine's day gift for her or for him based on his love language while you're at it!
Comments