The most anticipated romantic day of the year is right around the corner! Have you been racking your brain trying to find the best Valentine's day gifts for him? We have two pieces of good news! First, you've still got time to shop for your boyfriend or husband's Valentine's day gift that he will surely love. Second, we've got you covered! Buying the best Valentine's gift for your boyfriend or Valentine's gift for your husband can be a daunting task. But we've narrowed it down for you by listing the best Valentine's gift ideas for him that money and love can buy based on his love language! Whether he feels most loved through words of affirmation, quality time, receiving gifts, physical touch, or acts of service – read on for the list of the best love language gifts! 
Valentine's Day Gifts for Him That Scream "I Love You"
1. Words of Affirmation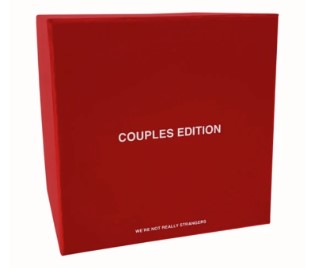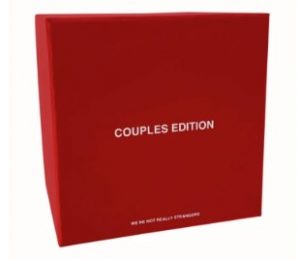 Words are a great way to lift someone's spirit and assure them of your love for them. If he feels most loved through words, gift him (and yourself) with a couple journal! You can go ahead and fill out some of the pages of his journal with a love letter to make it extra special. With the help of this couple journal, you can plan out your dreams and goals together. The matching journals are simply just a bonus! 
We're Not Really Strangers has been the talk of the town. This set of cards consists of questions that will prompt you to reflect and answer. Reach for the Couples Edition to make it more about your love and relationship! You and your significant other can celebrate Valentine's Day by taking turns in answering these questions as you express your love for one another. Nothing feels better than hearing your loved one say "I love you" in many different ways. 
If expressing your love for him doesn't come as easily to you, let famous poets do the job for you! It will be just as romantic! Rupi Kaur is well-known for her poetry that will play on your heartstrings. Whether it's Milk and Honey, Home Body, or The Sun and Her Flowers – he will surely feel your love for him through her writing. Lang Leav is another poet that everyone's surely heard of. You can check out her Lullabies by Lang Leav or September Love for that much-needed dose of romance! Nothing is as romantic as poetry which easily makes it one of the best Valentine's Day gifts for him! 
2. Quality Time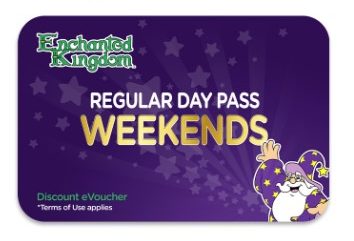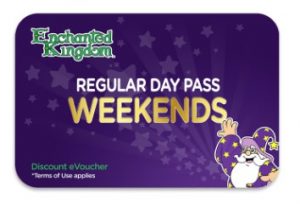 It is without a doubt that we love to spend as much time as we can with our loved ones. If your significant other's love language is quality time, Shopee has you covered! Spend quality time by doing activities that you both love. Choose from the wide array of Digital Goods and Vouchers that Shopee has to offer. From Theme Parks Activities to Travels, you'll surely be spending quality time together and making memories that you'll fondly look back on.  
Take the reins on your Valentine's Date by booking a reservation in a restaurant for some romantic quality time! There are a ton of romantic date venues around the city that offer impeccable food, a romantic ambiance, and safe and top-notch service. This list of the best Valentine's Day Date spots has everything to help you out! 
3. Receiving Gifts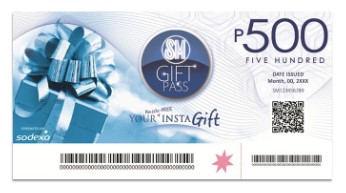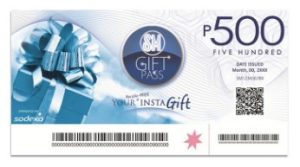 Who doesn't love receiving gifts? Receiving gifts makes someone feel extra special and loved, especially if it's their love language! When it comes to buying someone a gift with this love language, all you have to do is know what their interests are. Choosing a gift based on what they love will take things up a notch because it goes to show how much you know them and care about what they like! This definitely makes it one of the most personal love language gifts out there. 
Does he love to shop? Gift him with a shopping voucher or even with a Shopee gift card! Gift cards and vouchers are foolproof Valentine's gift ideas for him because you are giving the giftee the choice to buy whatever their heart desires! These are top-tier gifts and you can simply never go wrong with this Valentine's Day. 
You can also gift him with a gaming voucher if he's a gamer! Or complete his wide array of gaming equipment by gifting him with either the best gaming microphones, mouse, keyboard, or even a gaming chair. 
4. Physical Touch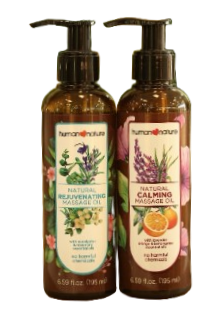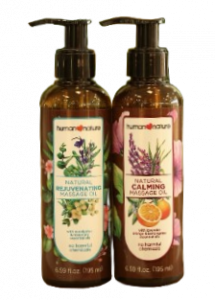 For those whose love language is physical touch, nothing says "I love you" more than a tight hug. Holding their hand may not seem like a big deal to you, but it will certainly make them feel loved. Gifting someone with this love language may seem a bit tricky, but fret not! What says I love you more than an at-home massage? Start by shopping for the most calming massage oils like the Human Nature Calming Massage Oil or the Human Nature Rejuvenating Massage Oil! Then, get a scented candle that will set the tone for a relaxing massage at home. Let them lay comfortably on the bed, pour some of that massage oil, and start massaging away! Valentine's Day has never been more relaxing than this! 
You can also treat your loved one with a cuddle on the couch! Make it even comfier with a cozy blanket to keep you both warm while you watch your favorite movie or TV series. 
5. Acts of Service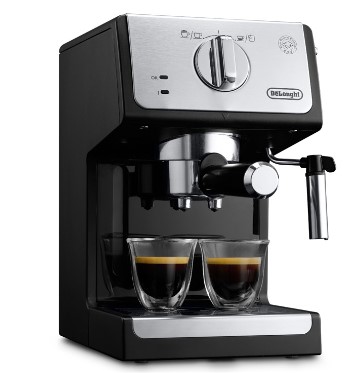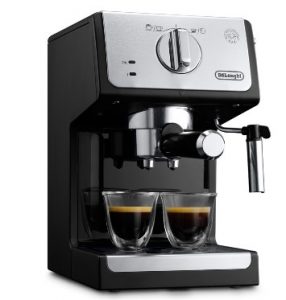 Make them feel loved and pampered with a few acts of service as your Valentine's Day gift for him! If they love their cup of coffee, make them coffee with the help of the best coffee makers. First time having a go at making coffee? Check out these different coffee maker types to give you a hand and you can even gift them one! 
Food is a special kind of love language. Tie it together with their love language for acts of service by stocking up their kitchen with some of their favorite groceries! With the help of Shopee Supermarket, shopping for groceries will be as easy as a breeze as you shop and tap away in the safety and comfort of your home. Why not challenge yourself and unleash the home cook in you by whipping out a romantic meal for the both of you on Valentine's Day? Have a simple yet delicious Korean barbeque for dinner at home and pair it with these Korean side dishes that will certainly complete the meal. If you have an oven toaster at home, check out these oven toaster recipes so you can cook a scrumptious dish in just a few minutes! Pair your dishes with the best wine brands to make them even more romantic and delicious. 
If they enjoy having a clean space at home, helping them clean up and doing a bit of redecorating are acts of service that they will definitely enjoy as a men's Valentine's gift! Here's how you can easily clean your house and redecorate it with these DIY home decor that Home Buddies members strongly stand behind! 
Make Him Feel The Love With These Thoughtful Valentine's Day Gifts For Him
Love is certainly in the air! Valentine's Day will definitely be a hit with these meaningful and romantic Valentine's Day gifts for him! Get to know their love language to make it even more personal and special. Rest assured that whatever gift you settle with, he will surely love it. There's no need to fret because with all the Valentine's gifts for your boyfriend or Valentine's gift for your husband listed above, you'll certainly find the perfect men's Valentine's gift for him! 
Make sure to also check out these 5 Romantic Valentine's Gifts for Her! Not sure where to make a dinner reservation? We've narrowed it down for you with these intimate Valentine's Day date venues that won't disappoint. Get ready to glam up and dress to the nines with these Valentine's day outfits too! 
Don't miss out on Shopee's Valentine's Gift Sale happening from February 5 to 14, 2023! You can shop for gifts as low as ₱5 and score exciting deals and promos!
Comments