We can't live without rice! As the main staple in most of our diets, rice is definitely a huge part of our everyday meals. As such, it is essential for every household to choose a good rice cooker so that the rice can be cooked or steamed to perfection. Not sure where to start? Don't worry, we're here to help! Read on to find out our rundown of the best rice cookers! But first, discover the different types of rice cookers and how to choose a rice cooker for your home. 
What Are the Different Types of Rice Cookers?
While the rice cooker is a relatively simple kitchen appliance, it can be hard to navigate the wide variety of rice cooker brands and sizes available. Essentially, there are four main types of rice cookers: 
1. Standard Rice Cooker
Standard rice cookers have one main purpose: to cook rice. They are simple to operate and are usually the more affordable options on the market. Most work off a combination of direct heating and thermal convection, where the thermal sensor in the rice cooker can detect when all the water in it has been absorbed. Once this happens, the sensor then shuts off the cooking cycle. 
2. Multifunctional Rice Cooker
If you are looking to cook other varieties of rice such as sushi rice and rice porridge, then multifunctional rice cookers would be your best bet. These rice cookers feature digital displays with built-in countdown timers and delay settings. Some also come with added functions such as extended warming times and reheat cycles.
3. Induction Heating Rice Cooker
Unlike standard rice cookers which use thermal convection, induction heating rice cookers produce a magnetic field that heats up the cooking pot quickly when contact is made. This creates a more constant heat so it makes better rice consistently. Most of these induction heating rice cookers originate from Japan, which explains their hefty price tag. Despite that, they are still a popular buy among new homeowners. 
4. Mini Rice Cooker
As its name suggests, mini rice cookers are rice cookers that are smaller in size with a smaller volume capacity as well. But that doesn't mean they are of lesser value. Mini rice cookers are great for small kitchens with less tabletop space. They can also be used on travels if you want a quick homemade meal loaded with carbs.
How To Choose a Rice Cooker for Your Home?
A rice cooker can contribute to the overall outcome of your dishes. So if you want to always have the best dining experience with your loved ones, here are some things to take note of when choosing the best rice cooker: 
1. Family size
Rice cookers come in standard three-cup, five-cup, or 10-cup sizes, so you should choose one after considering the size of your household. Small families of less than three people should get a three-cup capacity cooker, while bigger households can consider getting a bigger sized one. 
2. Use
If you're looking to just cook rice, then a standard rice cooker works just fine since all you have to do is add rice and water, then let the appliance do the rest. On the other hand, if you're intending to make slow-cooked soups or steamed vegetables, a multifunctional rice cooker might be better for you. 
3. Design
If you have a small kitchen, you should look out for a rice cooker that is space-saving and compact enough to fit on your tabletop. It would be a bonus to have an aesthetically pleasing rice cooker or one that comes with a stylish build.
4. Pot material 
A good rice cooker should last you a few years and withstand the test of time. This is dependent on the material of the cooker's inner pots. We recommend aluminum and stainless steel cooking pots which are known for their durability.  
5. Maintenance 
You'd ideally want a rice cooker that is easy to maintain. For easy washing, get one that comes with detachable inner pots or a non-stick inner pot to further simplify the cleaning process. In particular, ceramic pots are easy to clean and are completely safe, proving to be a great non-stick option.
6. Cost
A standard rice cooker that offers the basic functions of cooking rice and keeping it warm should cost below ₱5,000. Rest assured that buying one of the best budget rice cookers is a great deal! The best budget rice cookers are a great investment that won't break the bank. But if you're willing to spend more on a high-end rice cooker that has other functions, it will certainly be a worthwhile investment for your household too. 
Best Standard Rice Cookers
1. Micromatic MRC-3 Rice Cooker 0.6L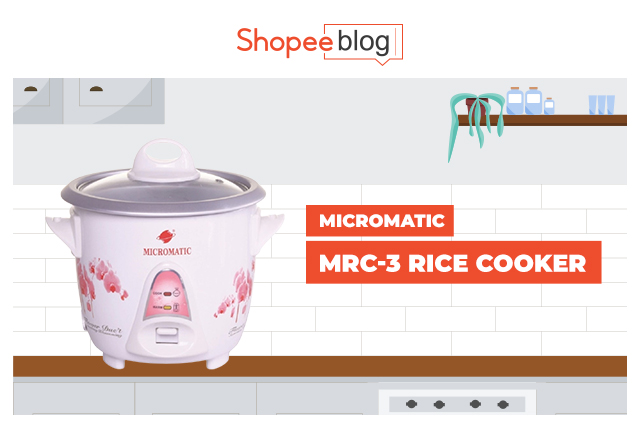 Excelling in keeping your rice steamed and warm, the Micromatic MRC-3 Rice Cooker is definitely one of the best rice cookers. Despite it being quite small with a 0.6L capacity, it certainly makes it to the list of the best small rice cookers too! But what we love most about this Micromatic rice cooker is its easy-to-use settings – cook and warm. Keeping it in the warm setting allows your rice to be kept warm after cooking even if you don't intend to eat it right away – great if you've got a family member who always comes home late for dinner! 
2. Hanabishi HHRC18SS Rice Cooker 1.8L 
Don't be fooled – this Hanabishi HHRC18SS Rice Cooker 1.8L might look like a steamer, but it is actually one of the best rice cookers that you can buy. A notable feature is its practical handles on both sides which makes transporting the rice cooker to the dining table for meals a whole lot easier. Additionally, this Hanabishi rice cooker is thermal fuse protected, keeping you and your home protected from any fire-related accidents. 
Best Induction Rice Cookers
3. Xiaomi Mijia MDFBZ02ACM Electric Rice Cooker 3L/4L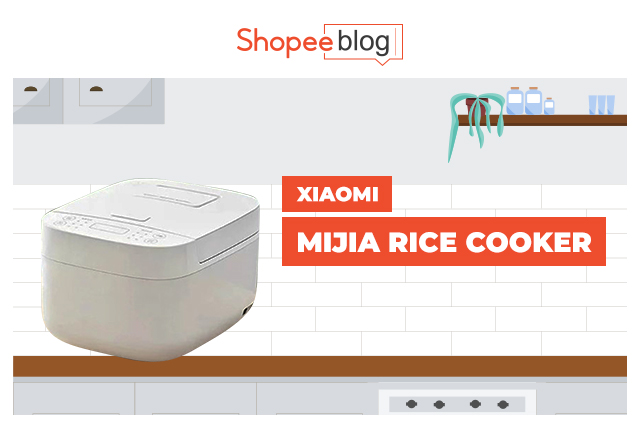 We can't have a list of the best rice cooker brands without mentioning the ones that use heat induction technology for better cooking performance. If you're skeptical about its results, let the Xiaomi Mijia Electric Rice Cooker 3L/4L prove you wrong. Featuring artificial intelligence, it achieves optimum cooking performance with its intelligent appointment function and eight different cooking function selections that you can choose from. Thanks to its compact size, this Xiaomi rice cooker is the perfect fit for small kitchens! Easily one of the best induction rice cookers on the market, anyone will be thrilled to experience the wonders of this rice cooker.
4. Tiger JKW-A10S Induction Heating Rice Cooker 1L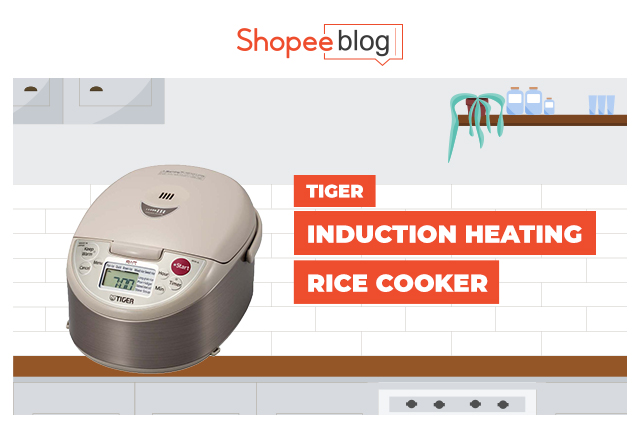 Other than automobiles, Japan is a country that is famous for producing consumer appliances like rice cookers too! That's why it's always good to rely on a Japanese rice cooker like this Tiger JKW-A10S Induction Heating Rice Cooker 1L which is made of top-notch materials. While it is pricey, we can assure you that it is worth every buck because its induction heating function effectively draws out the natural sweetness and delicious flavor of rice. Moreover, this Tiger rice cooker is easy to clean as it comes with a three-layer metal pot which makes the leftover sticky rice come off easily! 
Best Multifunction Rice Cookers
5. Zolele Rice Cooker 2.5L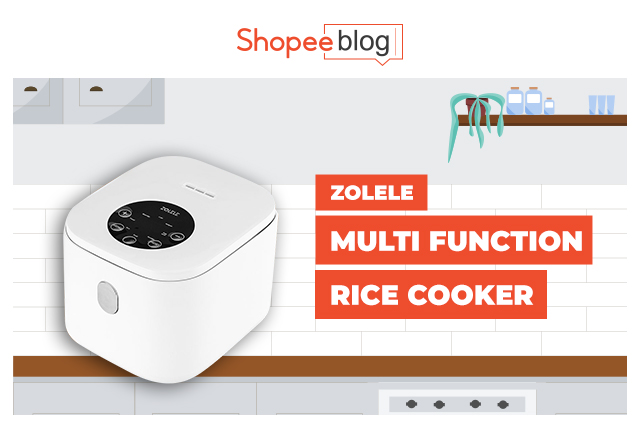 Known for its home appliances, it's no surprise that Zolele also offers some of the best rice cookers! Take for instance this Zolele Rice Cooker 2.5L that comes with eight smart menus. This means that you can make your own seafood congee and chicken soup with the touch of just one button! Recommended for a family of five, this Zolele rice cooker also has a front cover key that protects you from being scalded by steam. 
6. Philips HD4515/68 Daily Fuzzylogic 1.8L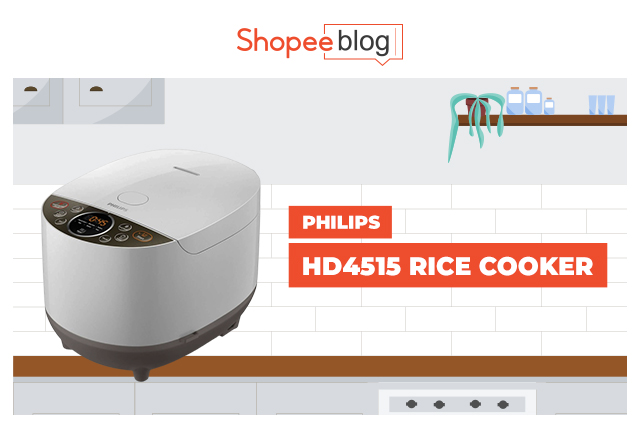 Having been around since 1891, Philips has definitely made its mark as a top global household appliances brand. Their Philips HD4515/68 Daily Fuzzylogic 1.8L is proof of that, with its five-layer non-stick inner pot that has a whopping capacity of 1.8L which can serve up to 12 people. This best multifunction rice cooker can also keep your rice warm for up to 12 hours! Psst, this purchase comes with a free measuring cup and spatula! 
Best Mini Rice Cookers
7. Gaabor Mini Rice Cooker 1.8L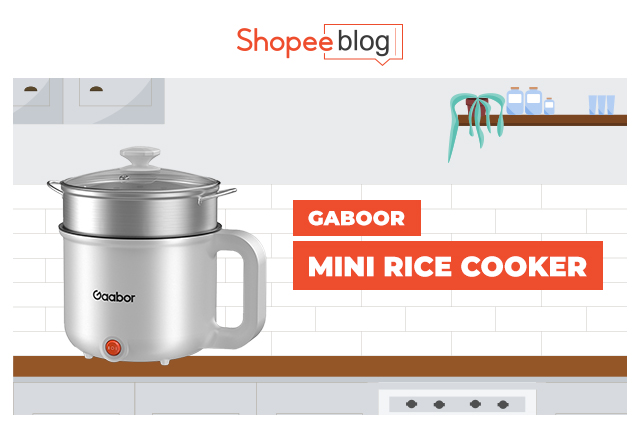 The Gaabor Mini Rice Cooker 1.8L may be small but it is mighty too! Designed like a steamer, it has a non-stick coating pot that makes it extremely easy to clean. As one of the best mini rice cookers, it is best suited for two people – great for couples living together! With this good rice cooker in tow, you can cook or steam your rice and a multitude of food. Shop for this home appliance on Shopee and you'll definitely get the most out of this small rice cooker's price! 
8. Zolele Mini Rice Cooker 1.2L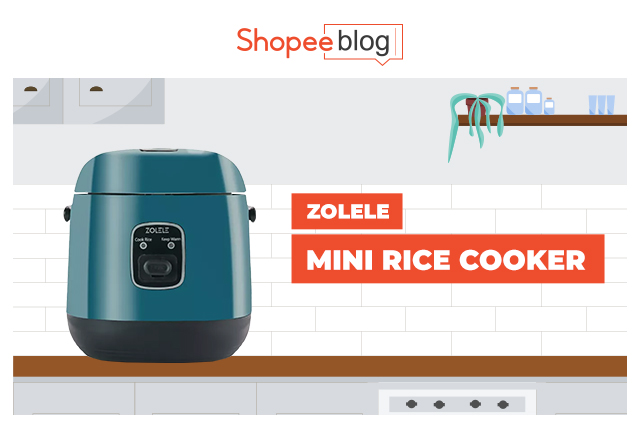 Looking for the best mini rice cooker that won't break the bank? The Zolele Small Rice Cooker 1.2L proves that small rice cooker prices don't have to drill a hole in your wallet. Portable and versatile, it definitely hits the mark of one of the best small rice cookers. At a mere 0.6 kg with a 1.2L capacity, this Zolele rice cooker is the perfect appliance for individuals to use. All you have to do is put your food in, press 'start' and you'll have it ready in no time! 
Yummy Meals Await with the Best Rice Cookers in Town
Being so simple to use, these best rice cookers will definitely be your best friend, whether you're preparing lunch or dinner (or even supper)! Now that you've familiarised yourself with some of the best rice cooker brands, all you have to do is take your pick. Looking to complete your collection of home appliances in your kitchen? Make sure to check out the best microwave ovens, induction cookers, and air fryers on Shopee Philippines! With all these appliances at your disposal, you'll be whipping out delicious meals for you and your family in no time!  
This article was first published by Shopee Singapore.
Comments