Shopee is, indeed, the gift that keeps on giving. We never run out of promos in our sale schedule to make every checkout satisfying at Shopee. So expect a line-up of Shopee deliveries at your doorstep, because we know you wouldn't resist the awesome deals we have in store for you! We're talking sitewide discount vouchers, mind-blowing ₱1 deals, and your forever fave: free shipping with no minimum spend.
Keep your eyes peeled on limited offers at Shopee with our sale schedule for 2022! Don't forget to treat yourself on your first payday of the year with amazing deals during the 1.15 Payday Sale!
January 15 Payday Sale
Akinse na, and you know what that means! It's time for you to check out the #ShopeeFinds you've been keeping in your cart for days. Set your alarms for the upcoming Payday Sale this January 15 and enjoy the exclusive offers below.
50% Bills Cashback
Here's a solid adulting hack: make the most out of your salary and pay your bills with ShopeePay to get up to 50% Cashback. Experience convenience and big savings in one go with Shopee's bills payment feature! Catch the big 50% Bills Cashback voucher on January 15 before it runs out. Here's an easy Shopee guide on how to pay bills so you can skip the long lines on payment outlets!
Hot Deals As Low As ₱15
Don't miss out on hot product deals for as low as ₱15 only during the 1.15 Payday Sale! Score bigger deals all day of up to 90% off. Plus, get limited discounts on our special category fairs like Fashion Markdown, Electronics Bestsellers, and Shop Essentials with Shopee!
10% Off Brand Vouchers
Catch limited 10% off vouchers from Deerma, Watsons, and more Shopee Mall brands during our payday sale! For bigger savings, set your reminders for the Midnight Payday Deals and use these vouchers to check out incredible late-night offers. Get first dibs on limited discounted deals as early as 12 midnight before they run out!
Promos You Can't Miss On Shopee's 1.1 New Year Sale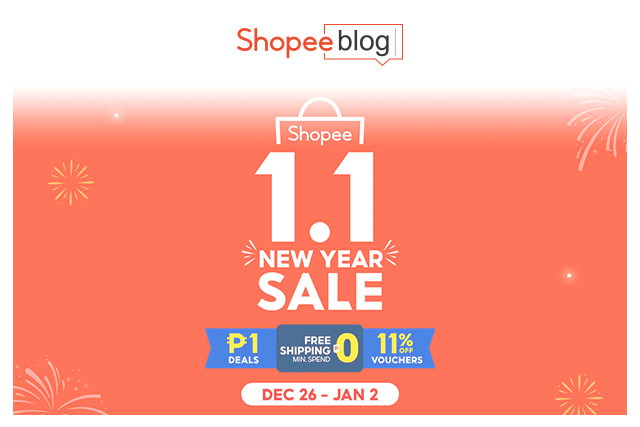 We're bringing something exciting to look forward to in your upcoming New Year celebration with Shopee's 1.1 New Year Sale! Cap the year off in the best way possible by scoring year-end deals to help you start anew by 2022. Let's set the tone for the new year ahead with these exciting promos from our next Shopee sale that we can't wait to give out!
1. Crazy ₱1 Deals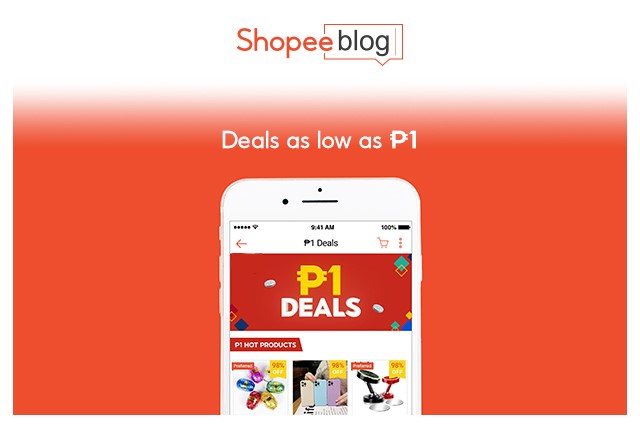 You'd be surprised by how much you can get with just one peso on Shopee. We're bringing you more of these unbelievable ₱1 deals as this year draws to an end. So, get ready! Check out Deals Near Me to get deals on your favorite fast food and retail brands for as low as ₱1. Hunt for crazy ₱1 deals on hot products across the app every Sunday starting December 26!
2. Daily 11% Off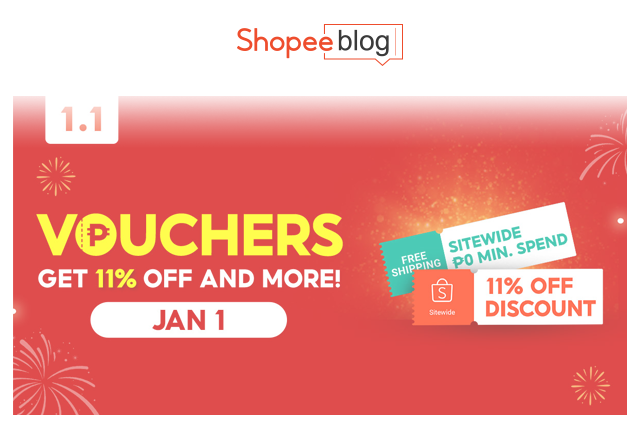 Make the most out of your year-end online shopping as we give 11% off discount vouchers every day up to January 1! Save as much as ₱1,000 when you use these vouchers on any Shopee Mall shops. Set your alarms early and get additional 11% off vouchers that you can use on non-Shopee Mall purchases before they run out!
3. Year-End Clearance Sale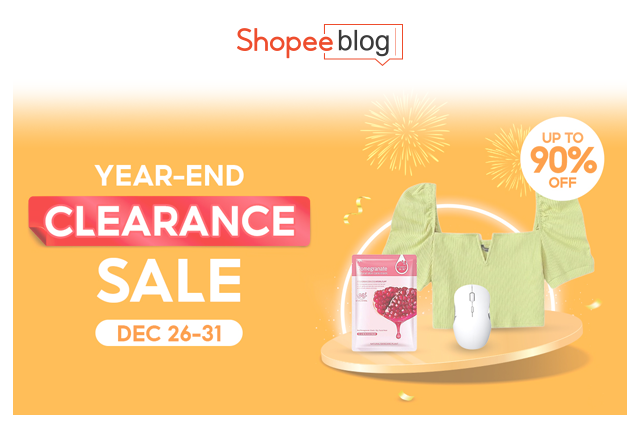 There's no better time to check out some of the #ShopeeFinds you've been pining for than on our year-end clearance sale. Don't miss the chance to cop majorly discounted deals as shops clear out their shelves from December 26 to 31. For more ideas on what to buy, check out these Shopee products on sale up to January 1!
4. Shopee's Best of 2021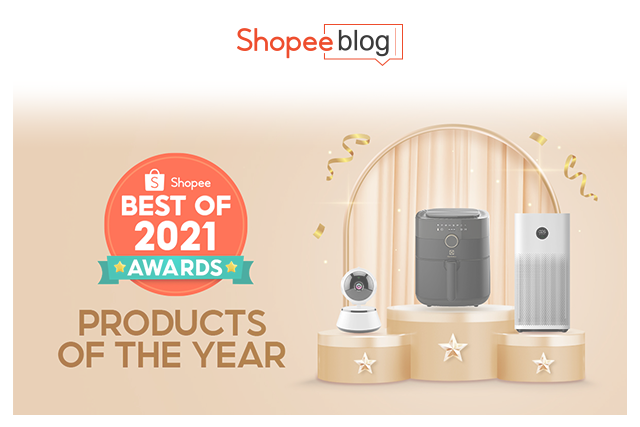 Of course, we can't leave 2021 without doing a recap! This year brought a plethora of new products that changed our lives for the better in various ways. If you haven't caught all of them yet, then take a look at Shopee's Best of 2021! Get inspired for your year-end shopping with a featured collection of all the hottest products throughout the year.
5. Celebrity Pamasko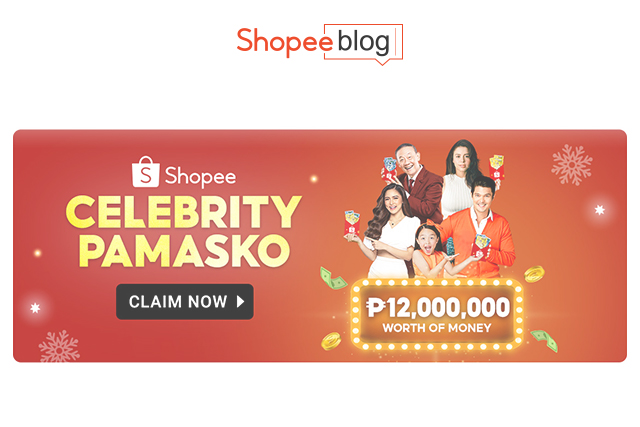 We're extending our gift-giving spirit up to the New Year's celebration, because why not? Expect your favorite celebrities to hand out these angpaos virtually on Shopee's Celebrity Pamasko! Jose Mari Chan is waiting for you to receive these exciting red envelopes up to January 1. Check in daily for a chance to claim over ₱8,000,000 worth of ShopeePay credits! 
6. Mind-blowing Flash Deals on January 1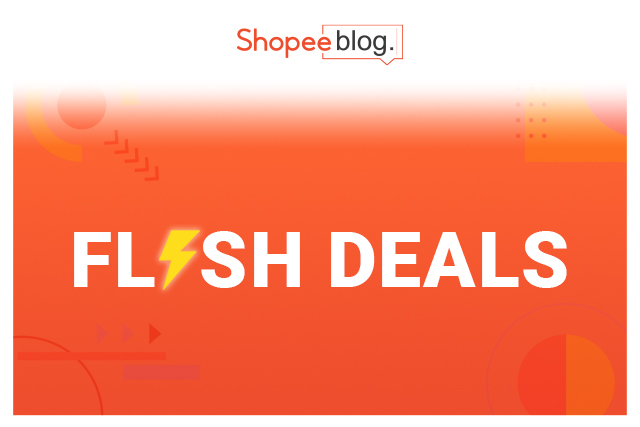 More Flash Deals = more sulit Shopee finds! Be on the lookout for all the mind-blowing Flash Deals we have in store for you on new year's day. Here's a hint: amazing deals await you on the first hour of flash deals at midnight! Keep yourself posted on great deals in advance by checking the upcoming ones for the next few hours and clicking the "Remind Me" button.
7. Shop Hard, Play Harder With Shopee Prizes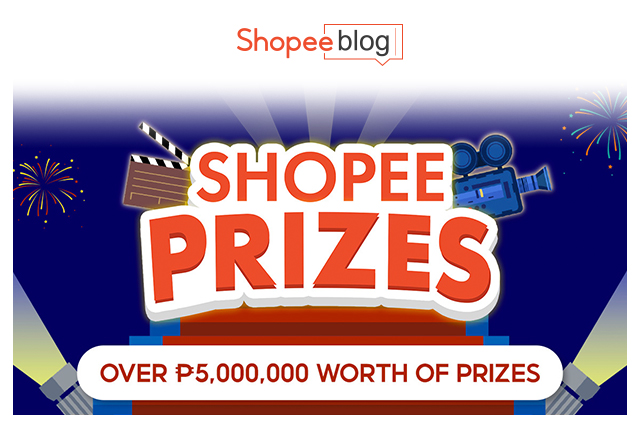 Here at Shopee, we love seeing you win all day, every day! Enjoy hourly wins when you play Shopee Claw, Shopee Farm, and the upcoming Fortune Forecast to get free coins and a chance to win bigger prizes. The harder the game, the bigger the rewards. So play Shopee Candy and Shopee Bubble! Get more free coins and exciting freebies for every level you accomplish. Let Shopee guide you on a few tips, tricks, and hacks for a better chance to win some of our millions worth of prizes!
8. Stackable Voucher Giveaways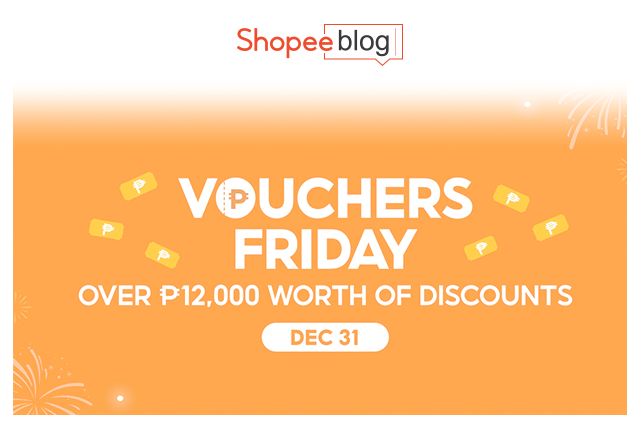 Did you know that you can stack as many vouchers as you can in one checkout? Apply 1 free shipping voucher + 1 discount or cashback voucher + 1 shop voucher per shop in one checkout! Add more online discounts when you redeem a few of your Shopee coins. Now that's a pro online shopping move right there! Make sure you do this every Vouchers Friday which starts as early as December 24. 
9. Upsized 20% Coins Cashback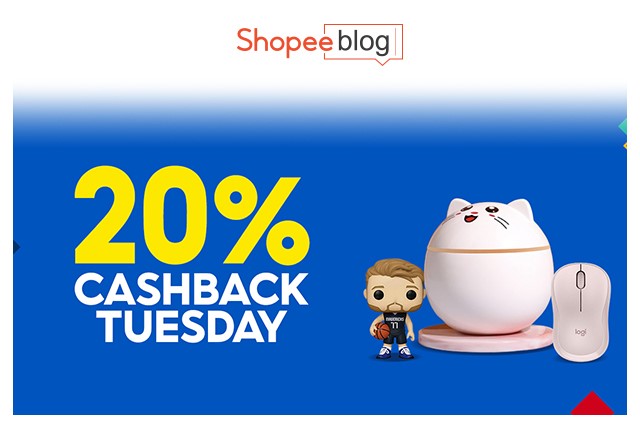 Part of what makes online shopping exciting at Shopee is that you get to redeem Shopee coins at every checkout. We know how much you love it, so expect upsized Coins Cashback vouchers for your favorite brands on Cashback Tuesdays! Make sure to checkout with a free shipping voucher to maximize your savings.
10. Category Fair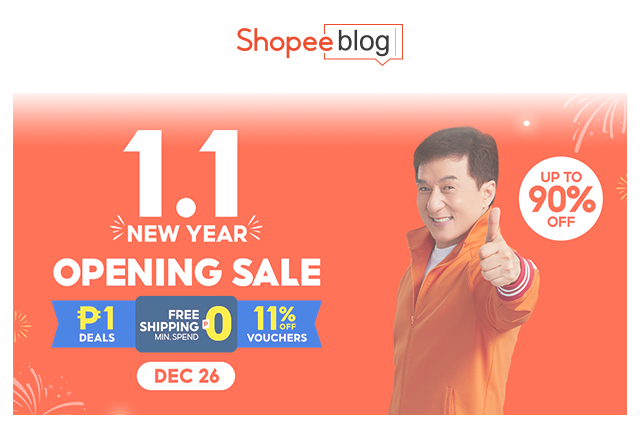 If you already have something in mind to buy, watch out for Shopee's special Category Fairs on our sale countdown. Great deals await you on our New Year Fashion Sale, New Year Electronics Sale, and New Year Home Sale from December 26 to 29. Be sure to check the countdown sale schedule in Shopee for a guide on the next Shopee sale days and plan your purchases ahead of time!
Get Amazing Deals On Shopee With This Sale Schedule!
Let's celebrate new beginnings together with Shopee's 1.1 New Year Sale! Don't miss out on all the offers from Shopee with this sale schedule for 2022 by downloading the Shopee App now on Google Play and Apple Store. Join our growing Shopee Fam and get a FREE welcome gift through Shopee's New User Zone. On top of all that, you can get a chance to receive ₱100 free money in ShopeePay Credits through Shopee Pera Pamigay once you activate your ShopeePay Wallet. 
Comments