Shopee is, indeed, the gift that keeps on giving. We never run out of promos in our sale schedule to make every checkout satisfying at Shopee. So expect a line-up of Shopee deliveries at your doorstep, because we know you wouldn't resist the awesome deals we have in store for you! We're talking daily 10% off vouchers, mind-blowing ₱1 deals, and your forever fave: free shipping with no minimum spend.
Are you ready for Shopee's last big sale of the year? Keep your eyes peeled on limited offers at Shopee with our sale schedule! Here are exclusive promos you can't miss on Shopee's 12.12 big Christmas sale which starts as early as November 24!
Promos You Can't Miss On Shopee's 12.12 Big Christmas Sale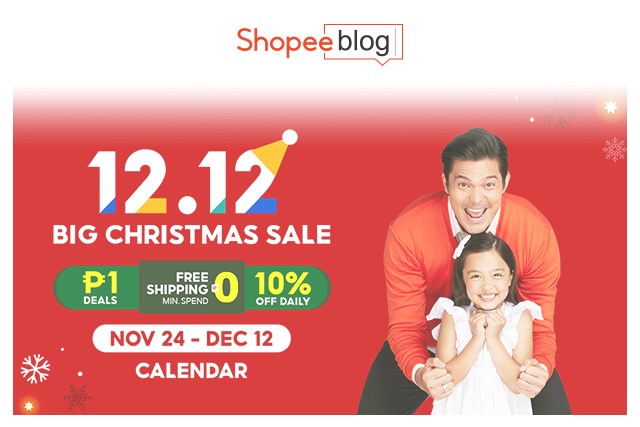 It's beginning to look a lot like Christmas, especially now that Shopee's 12.12 sale is just around the corner! The most wonderful time of the year calls for the most wonderful promos and giveaways. And like always, you can expect no less from Shopee with huge prizes, upsized vouchers, crazy discounts, and free shipping with no minimum spend! So bask in the Christmas spirit and don't hold back from getting all the best holiday treats on Shopee. Have the merriest Christmas shopping experience with these exciting promos that we're thrilled to give out!
1. Crazy ₱1 Deals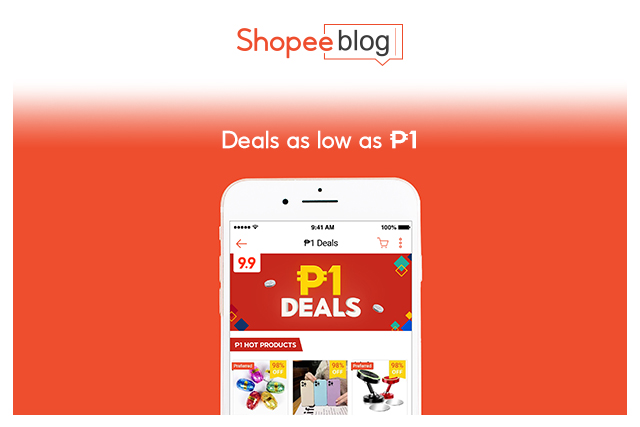 You'd be surprised how much you can get with just one peso on Shopee. This December, we're bringing you more of these unbelievable ₱1 deals. So, get ready! Check out Deals Near Me to get deals on your favorite fast food and retail brands for as low as ₱1 all day from November 24 onwards. Hunt for crazy ₱1 deals on hot products across the app every Sunday starting November 28!
2. Celebrity Pamasko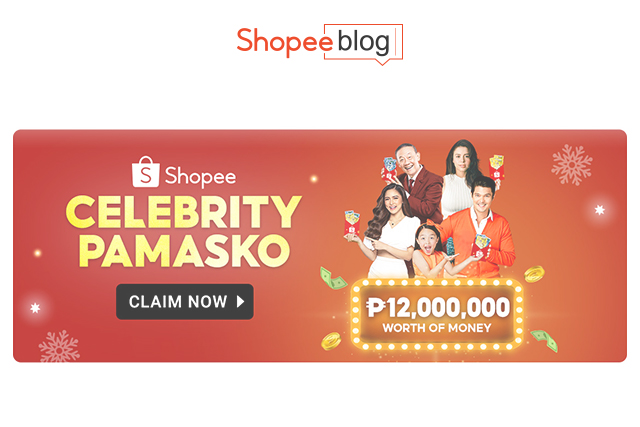 Is it even Christmas in the Philippines without the sight of angpaos? Even better, your favorite celebrities are handing out these exciting red envelopes virtually on Shopee's Celebrity Pamasko! There's a celebrity idol waiting for you to receive their angpao daily from December 1 to 15. Catch Dingdong Dantes, Nico Bolzico, Maymay Entrata, and more as they give out over ₱12,000,000 worth of ShopeePay credits! Tune in to Shopee Live and join the Pamasko Challenge for a chance to win more prizes worth up to ₱170,000.
3. Watch And Win Big With Shopee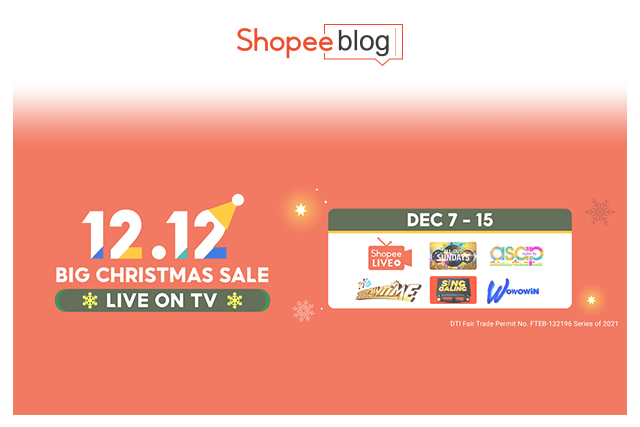 Are you ready for our final round of Shopee TV special giveaways this year? Claim it, manifest it – here's to hoping that you'll win one of our grand prizes this time around! Learn how to join Shopee milyonaryo now so you won't miss any chances to bag ₱1,000,000 cash. The big giveaways don't stop there! From December 7 to 15, win more prizes when you watch noontime TV shows like Wowowin, Sing Galing, and It's Showtime. Stay tuned till the end of the segments to win big cash prizes, a brand new car, or a house and lot with Shopee Shake! 
4. Daily 10% Off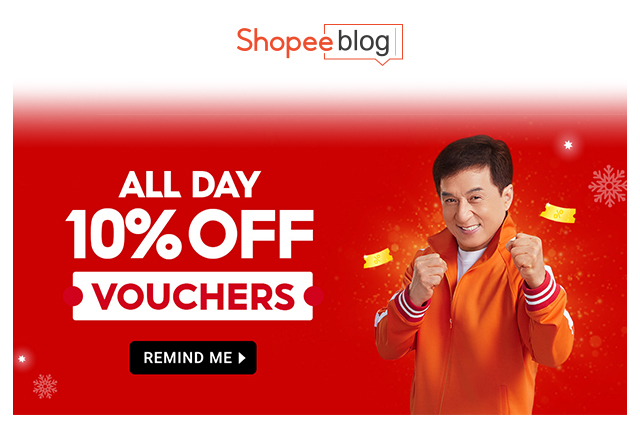 There's never a dull moment during our Christmas sale as we give 10% off discount vouchers every day up to December 15! Save as much as ₱1,000 when you use these vouchers on any Shopee Mall shops. Set your alarms early and get an additional 10% off vouchers that you can use on non-Shopee Mall purchases before they run out!
5. Hourly Flash Deals on November 11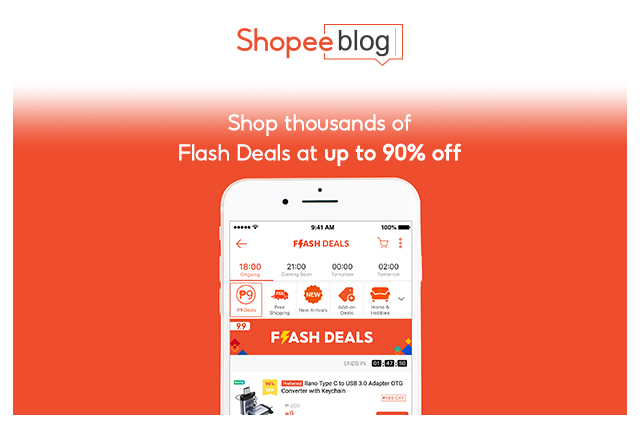 More Flash Deals = more sulit Shopee finds! Be on the lookout for the hourly refresh on Flash Deals this December 12. Here's a hint: amazing deals await you on the first hour of flash deals at midnight! Keep yourself posted on great deals in advance by checking the upcoming ones for the next few hours and clicking the "Remind Me" button.
6. Trending #ShopeeFinds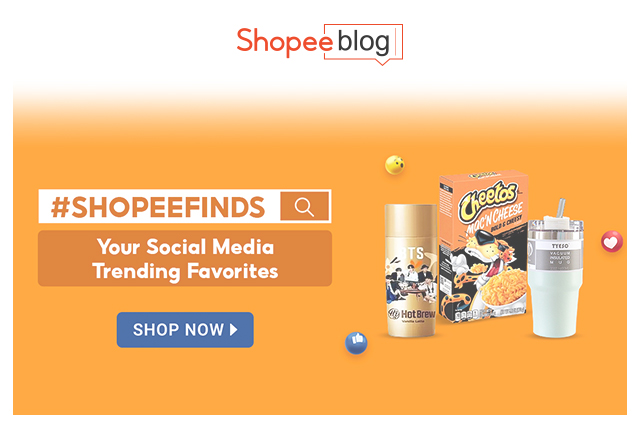 There's no better time to check out all the social media budol items you've been pining for than now. Because we've got most of them at discount in Shopee Finds! If you're like most of us who've been spending way too much time on TikTok, you're going to love our TikTok favorites collection. For more ideas, take a look at these Tiktok products you didn't know you needed. We've got a sea of trending Shopee products on sale sitewide this December 12. Get ready to dive into it! 
7. Big Midnight Sale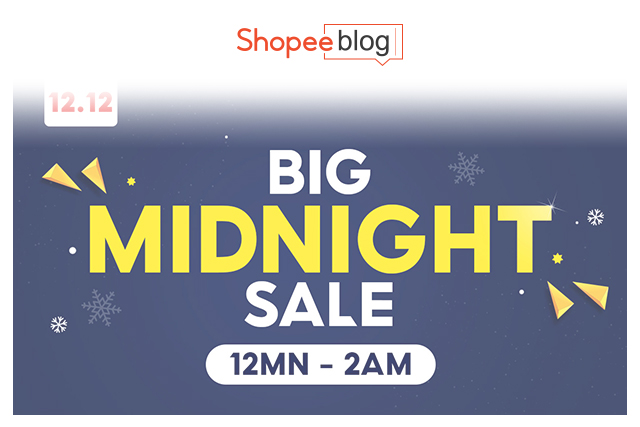 Are you still racking your brain for impressive gift ideas with a limited budget? Check out exclusive Shopee Mall discounts on the Big Midnight Sale, from 12 AM to 2 AM! Don't miss the chance to cop discounted deals up to 90% off on authentic products from trending brands. You're going to wow your loved ones with branded presents, all while keeping your budget intact!
8. Shop Hard, Play Harder With Shopee Prizes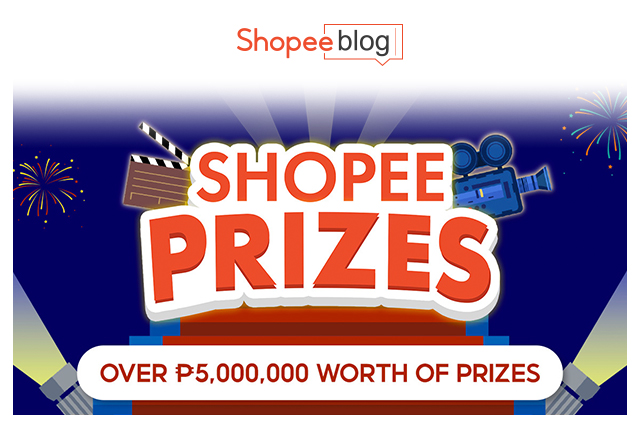 Here at Shopee, we love seeing you win all day, every day! Enjoy hourly wins when you play Shopee Claw and Shopee Farm to get free coins and a chance to win bigger prizes. The harder the game, the bigger the rewards. So play Shopee Candy and Shopee Bubble! Get more free coins and exciting freebies for every level you accomplish. Let Shopee guide you on a few tips, tricks, and hacks for a better chance to win some of our millions worth of prizes!
9. Stackable Voucher Giveaways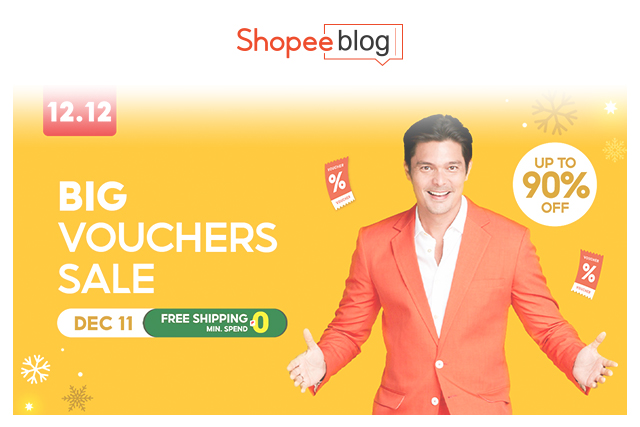 Did you know that you can stack as many vouchers as you can in one checkout? Apply 1 free shipping voucher + 1 discount or cashback voucher + 1 shop voucher per shop in one checkout! Add more online discounts when you redeem a few of your Shopee coins. Now that's a pro online shopping move right there! Make sure you do this on the Big Voucher Sale this coming December 11. 
10. Upsized 20% Coins Cashback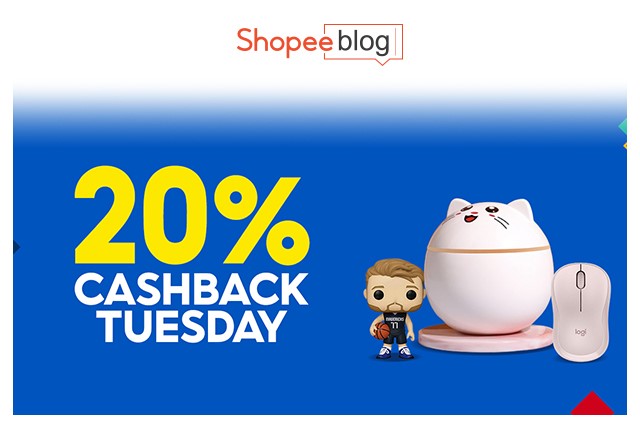 Part of what makes online shopping exciting at Shopee is that you get to redeem Shopee coins at every checkout. We know how much you love it, so expect upsized Coins Cashback vouchers for your favorite brands on Cashback Tuesdays! Make sure to checkout with a free shipping voucher to maximize your savings.
11. Category Fair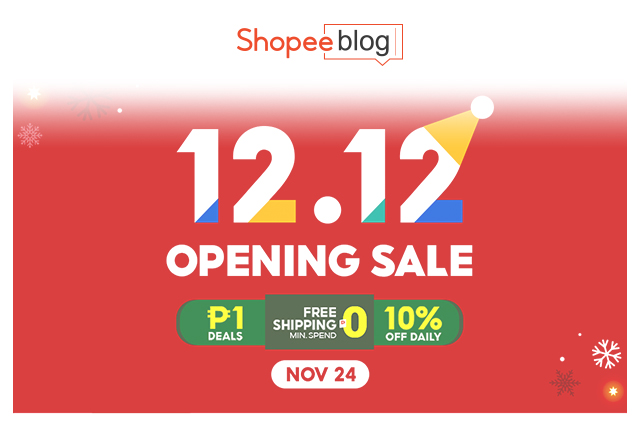 If you already have something in mind to buy, watch out for Shopee's special Category Fairs on our sale countdown. Great deals await you even before the big day when you shop on each category fair refreshed daily from November 24 to December 10. Be sure to check the countdown sale schedule in Shopee for a guide on Category Fairs and plan your purchases ahead of time!
12. Discount Code Hunt From Partner Banks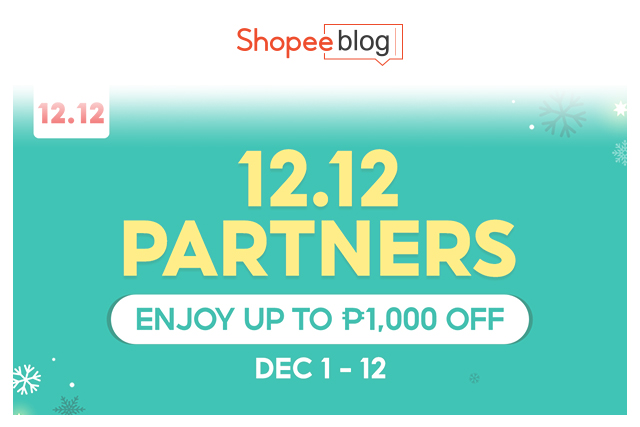 Need a little more push to max out your Shopee haul during our big Christmas sale? Get this: we're rolling out huge online discount codes when you pay with our partner banks! Enroll your bank accounts or cards on Shopee and shop till you drop from December 8 to 14. The bigger the haul, the bigger the savings! 
Get Amazing Deals On Shopee With This Sale Schedule!
We hope you have your wishlist ready because you're surely going to get them all and more at Shopee's 12.12 Big Christmas Sale! Don't miss out on all the offers from Shopee with this sale schedule by downloading the Shopee App now on Google Play and Apple Store. Join our growing Shopee Fam and get a FREE welcome gift through Shopee's New User Zone. On top of all that, you can get a chance to receive ₱100 free money in ShopeePay Credits through Shopee Pera Pamigay once you activate your ShopeePay Wallet.
Comments