Oven toasters – if you don't have one yet, it's about time that you do! This small kitchen appliance will change your life in ways that you never imagined. From making scrumptious dishes as you would in an oven, to even reheating food better than a microwave – every kitchen is in need of this amazing appliance. There are tons of oven toaster recipes that you can whip up, which boasts of ease and flavor. Read on to find out 25 dishes that you can easily make in your oven toaster, from breakfast right down to dessert after a filling dinner. 
25 Delicious Oven Toaster Recipes 
Breakfast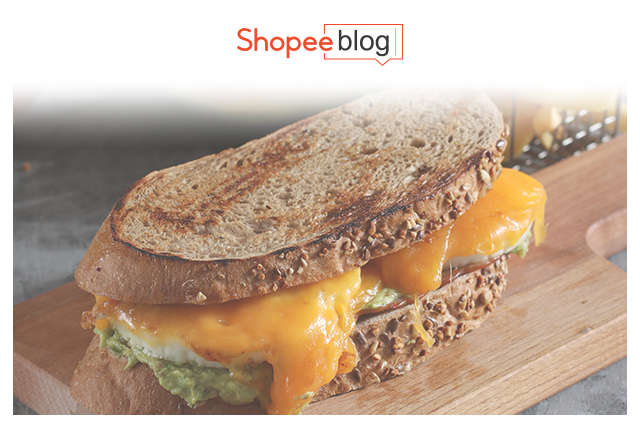 Credit: Ahmed Rabea / Pexels
1. Toasted sandwich
Sure, oven toasters are primarily for toasting bread. But take it up a notch by making your sandwich as crispy and toasty as can be – all with the help of your toaster oven. Nothing beats starting your morning with a delectable sandwich that's the perfect amount of crispiness! This is one of the easiest oven toaster recipes out there so make sure to give this a try. Grab two pieces of bread, filling of choice like ham, mayonnaise, and cheese, layer it all, put it in your oven toaster, and voila! You'll be indulging yourself in the easiest sandwich you've ever made and probably the most flavorsome! 
2. Baked french toast
Aside from a toasted sandwich, you can elevate your breakfast (and morning) by making baked french toast in your oven toaster! This may be surprising since french toast is usually done over the stove on a pan. Well, who knew? Brighten up your mornings with one of the easiest french toast oven toaster recipes that will only take five minutes of your time. Grab a bowl and mix in ½ cup of milk with ½ a teaspoon of vanilla extract and cinnamon. Soak your bread in the mixture thoroughly. Once that's done, all you have to do is put it in your oven toaster tray and let it bake for 25 minutes! 
3. Frittata
Frittata is an easy dish to cook, to begin with. Surprisingly, it can get easier to make! All you need are a couple of ingredients, a casserole that fits your oven toaster, and the oven toaster itself. Frittatas make a great breakfast meal because they are packed with protein and vegetables. Plus, you can customize it too to your liking! Whisk the eggs and slices of your preferred vegetables together. You can use tomatoes and even spinach! Once all ingredients are properly combined, sprinkle in some salt and pepper for added seasoning. Pour your mixture into your casserole and bake it in the oven toaster until it puffs up and has brown edges. 
4. Baked eggs
Eggs may be a common breakfast dish because of the many ways you can get creative in cooking it. If you're looking for a new and tasty egg recipe that you can make, we've got you covered! Just follow this easy baked eggs recipe and instead of putting your muffin tin in your oven, you can cook it in your oven toaster. Make sure to use a muffin tin that will fit. This baked eggs recipe is definitely among the easiest oven toaster recipes that you'll never get tired of making!
5. Bacon
A savory piece of bacon definitely puts the "good" in "good morning". Whether you like your bacon crispy or soft, your oven toaster can help you cook the bacon of your dreams. This is also a healthier alternative to frying bacon on your frying pan. That's because, with your oven toaster's non-stick tray, you don't need oil! Lay out strips of bacon on your tray but make sure that there's space in between each one so they can cook evenly. In just a couple of minutes in the oven toaster, you'll get your bacon in no time! 
Lunch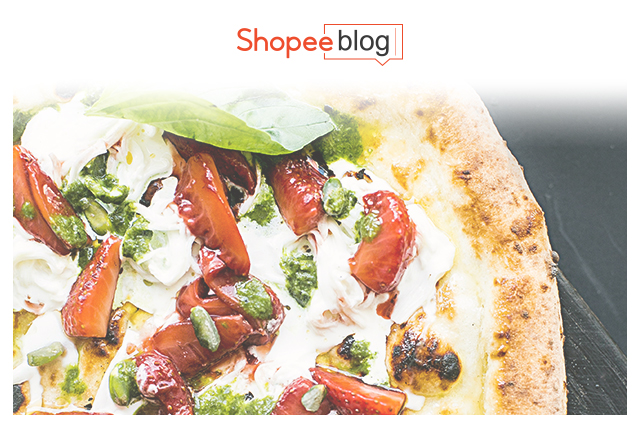 Credits: Daria Shevtsova / Pexels
1. Pizza
Say goodbye to having pizza delivered and make your very own instead! Here's to looking forward to those lunch breaks thanks to one of the easiest oven toaster recipes. With this dish, you don't even have to make anything from scratch! Simply buy a pizza crust and just cut it up into a size that will fit in your oven toaster. Layer in pizza sauce and your toppings of choice like cheese and pepperoni. Take the healthier route by adding veggie toppings like spinach instead! 
2. Miso-Glazed Salmon
When we think of a salmon dish, we probably immediately think of fine dining! Make this fancy dish at home with ease, thanks to your oven toaster. In a bowl, mix together  ¼ cup red or white miso, ⅓ cup sake, 1 tablespoon soy sauce, 2 tablespoons vegetable oil, and ¼ cup sugar. Put your pieces of salmon in the bowl and make sure that each piece is evenly coated by the marinade. Store it in the fridge to marinate for at least 30 minutes. Prepare your oven toaster tray by covering it with aluminum foil. Once you're done marinating, carefully place your salmon on the tray (skin side up if you want a crispy salmon skin). Then bake it in the oven toaster for 5 minutes! Add in some roasted asparagus too to complete the meal.
3. Quesadilla
Looking for more lunch oven toaster recipes that are easy to make? Make a quesadilla for lunch! The great thing about quesadilla is you have free rein as to what flavor and ingredients you want to go for. Chicken quesadilla, veggie quesadilla – you name it, you can definitely make it. And with much ease, too! Let your imagination and creativity go wild. Experiment with other flavors too, not just Tex-Mex ones! Grab a tortilla and your fillings of choice. If you and your diet don't mind a bit of cheese, make sure to add some in there! 
4. Toasted tofu
If you think tofu isn't your cup of tea, you'll now find yourself thinking twice about that! Toasted tofu is incredibly delicious despite only requiring three ingredients. Baking or toasting tofu in an oven toaster is much better than pan-frying it for a handful of reasons! One being, if you pan-fry your tofu, it sticks to the pan so it's hard to get crispy tofu. On top of that, pan-frying your tofu requires more oil as compared to baking it which only requires a baking sheet! Drain your tofu and make it as dry as possible. Then, cut it into pieces. Once that's done, coat your tofu with 1 tablespoon each of vegetable oil, soy sauce, and cornstarch.  You can have this as is, as a side dish, or even as toppings! 
5. Sausage
Pan-frying is not the only way to cook sausages! Yes, you've got that one right – you can cook sausages in your oven toaster too! When frying sausages, it can be quite a battle between you and the spattering oil. With an oven toaster, you won't have to deal with that anymore. Place your sausages on a bed of veggies like strips of bell pepper or green beans, leave it in your oven toaster to cook, and you're all set! Just make sure to flip your sausage in between baking so that all sides are evenly cooked. 
Snack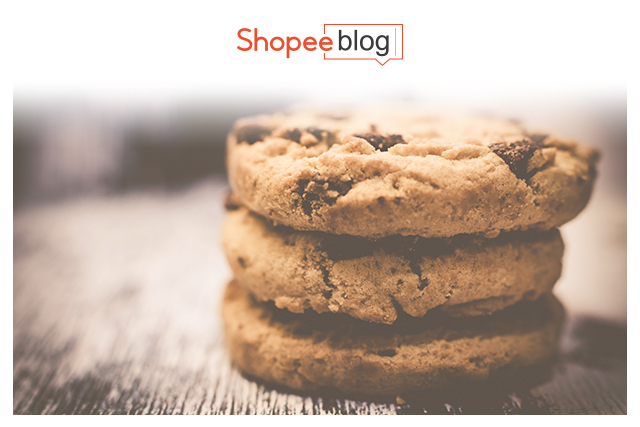 Credits: Lisa Fotios / Pexels
1. Cookies
Baking in a toaster oven is as easy as can be! Treat yourself to some rich and chewy chocolate chip cookies with the help of this recipe. In a bowl, mix 1 ½ tablespoon of softened butter with 3 tablespoons of sugar. Once these two ingredients are properly combined, add an egg yolk and ¼ teaspoon of vanilla extract. In a separate bowl, ¼  cup of flour, 2 tablespoons of baking cocoa, ¼ teaspoon of baking soda, and a pinch of salt will do the trick. Combine this with your first bowl with butter. Put a baking sheet to prevent your cookies from sticking. Scoop out your cookie dough and form it into balls. Then, place it on your tray. If you want cookies with crispy edges, you can flatten your cookie dough! This recipe may be daunting but it's one of the most delicious oven toaster recipes! 
2. Cinnamon toast
Cinnamon toast can double as a snack or a breakfast meal! Whichever time of day you choose to eat it, you definitely deserve to treat yourself to one! Adults and kids alike love cinnamon so you can never go wrong with this simple yet tasty snack. All it takes is 1 tablespoon of softened salted butter and granulated sugar, ¼ teaspoon of ground cinnamon and orange zest, and ⅛  teaspoon of vanilla extract. Orange zest is optional so don't fret if you don't have it in your kitchen. It adds some freshness to the recipe and balances out the sweetness from the sugar and cinnamon. When you're done preparing your mixture, spread it on your slices of bread. Then, put your slices of bread in your oven toaster. Once your sugar is caramelized and your bread is brown, that's when you know that your toast is all done. 
3. Mac and cheese
Making mac and cheese only gets easier, thanks to your handy oven toaster! It's every little kids' dream snack, and adults too! You can buy a ready-made mac and cheese pack and bake it in your oven toaster. Doing so will give you crispy cheese edges and it's a quicker way to get your mac and cheese ready in no time! Making it from scratch is a great option too. Although it requires an added step of boiling your elbow macaroni in boiling water, making the sauce and combining the two is as easy as a breeze. Mix ½ cup of spaghetti sauce, 1 cup of fresh milk, ¼  cup butter, and ¼ cup of melted butter in a bowl. In a casserole, put your macaroni and pour your sauce until every single macaroni is covered. Top it off with some shredded quick melting cheese! 
4. Pizza toast
Here's another dish that you can make on your oven toaster for snacks or even for breakfast! If eating pizza isn't as thrilling for you anymore, make this pizza toast instead. It's the perfect balance between trying out something new and indulging yourself in familiar flavors. This recipe calls for only four ingredients: slices of bread, 6 tablespoons of pizza sauce, shredded mozzarella cheese, and pepperoni. Make sure to put pizza sauce first on your slices of bread before adding on your toppings! You'll know your pizza toast is ready when the cheese melts and the bread starts to look brown and crispy! 
5. Parmesan crisps
We all love chips! If you want to put a twist to your usual chips, try out these parmesan crisps that have the same crunch to them. This is another oven toaster recipe that you'll find yourself making over and over! This is, by far, the easiest of all! Make sure to place a baking sheet on your oven toaster tray to ensure that your parmesan crisps won't stick to the tray. Shred some parmesan cheese and place a tablespoon of the shredded parmesan on your tray. Fill the tray and leave at least an inch between each pile of parmesan cheese. Let it bake in your oven toaster until your cheese starts to melt and bubble. Once you see that happening, remove your tray and sprinkle some pepper flakes on top of your parmesan crisps. Put your tray back in and let it cook until the crips turn golden. 
Dinner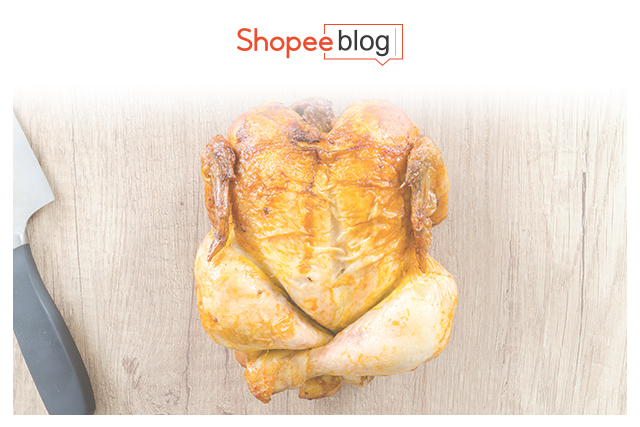 Credits: Lukas / Pexels
1. Roasted chicken
Cook savory dinner meals with the use of your oven toaster! You don't have to leave roasting chicken to the pros. Make one by yourself and you'll definitely impress the home cook in you! Although the dish itself may be intimidating to think of, you won't have a hard time making one with this recipe. Grab your chicken – whether it's a chicken breast, thigh, or an entire chicken, and coat it with your marinade. What you need for your marinade are 4 tablespoons of unsalted butter, cloves of garlic, half a lemon, and a sprinkle of rosemary. Roast your chicken in your oven toaster for at least an hour to ensure that it's properly and thoroughly cooked! 
2. Chicken in Garlic-Cream Sauce
You can never have enough chicken for dinner, so here's another one! Spice things up a bit by making a chicken in garlic cream sauce dish. This is one of the most flavorsome oven toaster recipes that will make your tastebuds sing! Simply follow this chicken in garlic cream sauce recipe and you'll have a dinner to remember. When making this dish, cook the chicken first in your oven toaster and add in the sauce once your chicken is perfectly cooked! 
3. Roasted vegetables
Whether you've devoted your entire diet to having vegetables in every meal, or you're simply looking for a sign to start doing that – this easy roasted vegetable recipe is the answer you've been looking for. This dish will only take 10 minutes of your time! If vegetables haven't exactly been your favorite food, you can dip your toes with the help of this dish. You have the freedom to choose which vegetables you want to try out! Start with sliced potatoes, sliced bell peppers in different colors, and cauliflower. Put these vegetables on your oven toaster tray and drizzle them with some olive oil. Sprinkle some brown sugar and salt for added seasoning too! If you're feeling adventurous, drizzle some balsamic vinegar! Thoroughly coat your vegetables so that they are all seasoned properly before roasting them in your oven toaster. 
4. Honey Mustard Pork Chop
Been looking for a way to impress your loved ones to a scrumptious dinner meal? This honey mustard pork chop recipe is a definite must-try and foolproof as long as you follow it to a tee! Get your ingredients ready, allot enough time to marinate your pork, and get cooking! Leave your pork chop to cook in your oven toaster until it achieves your desired doneness. You can roast some sliced potatoes to go with your pork chop too!  
5. Stuffed red peppers
If you're a parent and you're trying to find a way to let your kids enjoy some veggies, this dish is right up your alley. Plus, with different colored bell peppers available, your kids will be attracted to the captivating colors of this dish. Prepare your ground beef, cheese, and tomato sauce to fill your bell peppers. Cook your ground beef first in a pan over your stove and add a pinch of salt and pepper for seasoning. Add finely chopped onion and garlic too! Set your cooked beef aside and prepare your bell peppers. Cut off the top of your bell peppers and remove the seeds inside. Stuff your bell peppers with your beef, top it all off with tomato sauce and shredded cheese. Place your stuffed bell peppers on your tray and put them in your oven toaster. Leave it to bake until your bell peppers are tender! 
Dessert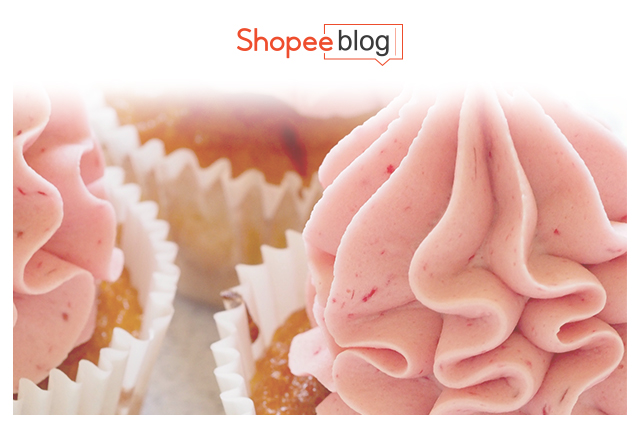 Credits: Jess Bailey Designs / Pexels
1. S'mores
End your day on a sweet note with s'mores! Whether you have a sweet tooth or not, s'mores are the perfect way to tie up a meal. Plus, it's extremely easy to make! This dessert only requires four layers. The base is a graham cracker, followed by your chocolate of choice, a marshmallow that's as big as your graham cracker, and another graham cracker on top to seal the deal. Make as many s'mores as you want and put them on your tray. Stash it in your oven toaster and let it bake until your marshmallow and chocolate melt! 
2. Vanilla cupcakes
Make it a family activity by preparing vanilla cupcakes for dessert with your loved ones! This vanilla cupcake recipe is extremely easy, you can even let your kids be in charge of making this. From making the cupcake batter to decorating the cupcakes – this will be a family activity that everyone will cherish. With all the teamwork and love that your family will pour into making these cupcakes, it will taste even more delicious!  
3. Vegan chocolate cake 
If you haven't tried baking a vegan chocolate cake, well, it's about time that you do! Bake this go-to comfort food and staple dessert and you won't regret it. You won't have to worry about your vegan chocolate cake tasting different compared to a regular chocolate cake because this recipe is perfect and tastes just as delicious! Follow this vegan chocolate cake recipe and you'll find yourself enjoying a new cake favorite! To ensure that it's properly baked in your oven toaster, poke a stick in your cake and if nothing sticks to it then your cake is ready to be devoured. 
4. Banana bread
Surely, you've seen this dish trending all over the internet! If an oven toaster is all you have and not an oven itself, you can still bake banana bread in it! This recipe is beginner-friendly and you'll find yourself coming back for more slices of banana bread. Mash 3 ripe bananas and add in 1 cup of white sugar, 1 egg, ¼ cup of melted butter, 1 ½ cups of all-purpose flour, and 1 teaspoon of baking soda and salt. Mix it all together and pour your batter into your loaf pan. Place it carefully inside your oven toaster and let it bake for 1 hour! 
5. Fruit crumble
Fruit crumble is a delectable dessert that tastes and looks amazing. It has three layers and any home cook can conquer this recipe! Starting with the first layer, you can use a pre-made pie crust. Next, the filling! Choose your favorite fruits that ooze of sweetness. Add sugar and a squeeze of lemon juice to make it sweeter. Put your fruit filling evenly on top of your pie crust. Lastly, the crumble topping! Whisk together 1 cup of all-purpose flour, ½ cup of sugar, 1 teaspoon of baking powder, ½ teaspoon of cinnamon, and ¼ teaspoon of salt. Pop in 8 tablespoons of butter. As you're mixing, you'll notice that big crumbs are starting to form. Those are the crumble toppings that you're aiming for! Sprinkle the crumbs on top of your fruit filling then put your entire fruit crumble in your oven toaster. Let it bake for 30-35 minutes! 
Buy an Oven Toaster and Make These Easy Oven Toaster Recipes!
With all the oven toaster recipes listed above, you'll surely find yourself enjoying some time in the kitchen as you whip up these flavorsome dishes. But, before you can proceed, make sure to check out our broad collection of oven toasters for sale! Unsure which to go for? Check out the Asahi Mini Oven. The Asahi Mini Oven is one of the most sought-after small kitchen appliances in the market – and for great reason! It has features that are simple yet advanced such as a built-in timer and two layers of toasting. Grab your very own oven toaster now so you can delight yourself in making these mouthwatering dishes! 
Comments