Breakfast is the most important meal of the day! Make sure you don't skip this meal. Having a healthy and delightful breakfast will help you start your day right! It adds an extra spring to your step as it prepares you to conquer your day. Whether you're a morning person who likes to take their time making their breakfast or one who finds themselves caught up in the morning rush – here are easy breakfast recipes that anyone can make regardless of how much time you have to prepare! Read on so you'll have beautiful mornings every day thanks to these easy breakfast recipes! 
Easy Breakfast Recipes You Can Quickly Prepare
1. Quesadilla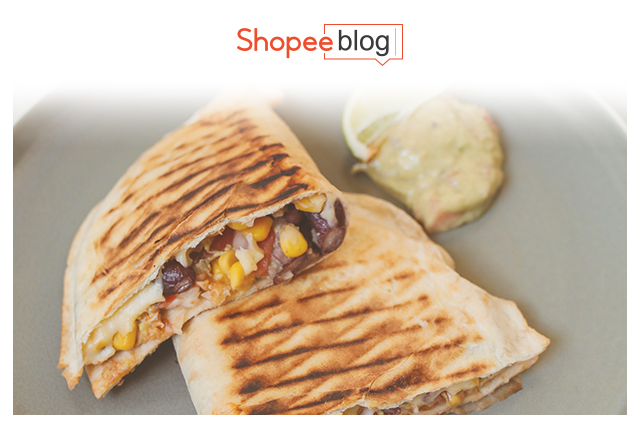 Credit: Polina Tankilevitch / Pexels
Quesadillas will never be the same! Breakfast quesadillas are the best way to fill your tummy and fuel you up for the day. Plus, it's an easy breakfast recipe that you'll find yourself making without taking up too much of your time. On top of that, you can bring your quesadilla with you to work if you're in a rush. This recipe will teach you how to do the trending hack that will elevate your breakfast quesadilla. You can customize the recipe below to your liking by choosing your very own fillings. Just remember that the number of folds you need to make depends on the number of fillings that you want! Don't miss out on this mind-blowing trend and make your own breakfast quesadilla now! 
(yields 1 serving)
Ingredients:
1 medium tortilla
2 eggs
fresh chopped chives
salt
pepper
½ cup grated cheese
strips of bacon
lettuce leaves
sliced tomatoes
Steps: 
For the eggs: whisk both eggs in a bowl. Melt butter in a pan and pour in your egg. Scramble and add in pinches of salt and pepper to season your egg. Sprinkle in some chopped chives too! Remove from heat once your eggs are perfectly cooked. 
For the bacon: melt butter again in your pan. Once the pan is hot enough, put in your strips of bacon. Flip both sides until your bacon is beautifully cooked and ready. Remove your bacon from the pan and set it aside. 
For the tortilla: cut a slit from the center of your tortilla to the bottom edge. Put butter in a pan and heat your tortilla. Flip it so that both sides are properly heated.  
Section your tortilla into four so that each filling has a designated area. Put your grated cheese in one section, bacon in another, scrambled eggs in one section, and lettuce with tomatoes in your fourth section. 
Fold your tortilla from the left side of your cut. Continue to flip and fold clockwise until you have four layers with your different fillings in them!
Flip your tortilla so that both sides are evenly cooked. 
Once your cheese melts, remove your tortilla from the pan and serve! 
2. Overnight oats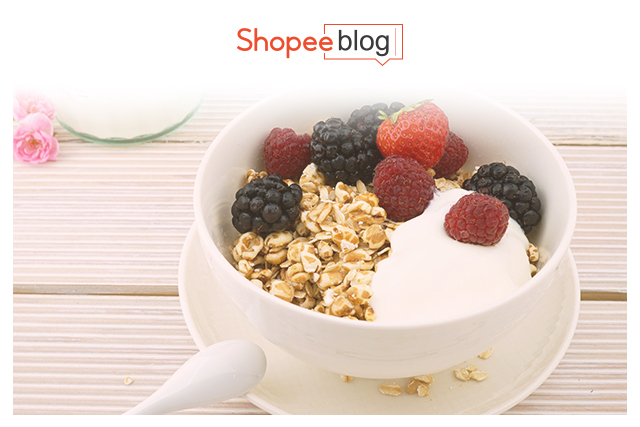 Credit: Life of Pix / Pexels
Surely, you've heard of overnight oats! It may be daunting at first given that the name seems to bear a lot of tasks involved, but don't worry! Overnight oats are simple to prepare and you don't have to do any cooking. All the preparation will happen at night and come morning, just grab your overnight oats and start eating happily! It's as quick as can be without any fuss. Aside from not having to spend time preparing your breakfast, having this for breakfast has a lot of health benefits to it. This simple meal is a high source of protein, fiber, and even antioxidants. Check out the easy breakfast recipe below! Add your own twist by choosing your own toppings like fruits, peanut butter, or Nutella.
(yields 1 serving)
Ingredients:
Steps: 
Put your rolled oats in your container of choice, preferably a mason jar. Add in the milk, Greek yogurt, your chosen sweetener, and vanilla extract. Mix well.
Seal your container either with a lid or a tight plastic wrap.
Leave your oats to soak overnight in the refrigerator.
Add your toppings of choice before serving! 
3. Baked Eggs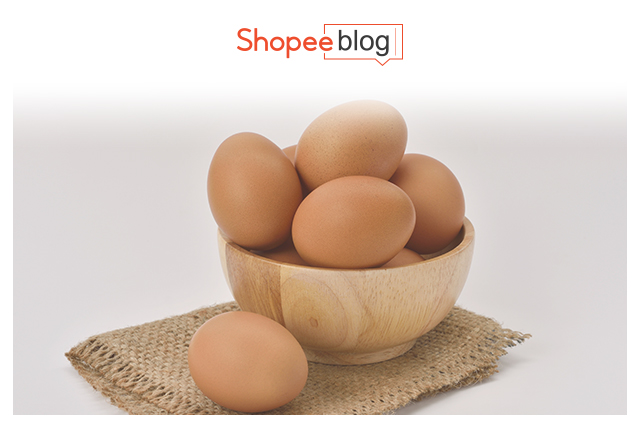 Credit: Pixabay / Pexels
No breakfast is complete without eggs! If the usual omelet or scrambled egg seems too boring for you, try out this easy breakfast recipe – baked eggs! You can quickly whip up this meal minutes before breakfast or prepare this in advance and simply reheat it in the morning. Just like the other easy breakfast recipes above, you'll find yourself indulging in this flavorsome dish in no time! 
(yields 6 baked eggs)
Ingredients:
Steps: 
Preheat your oven to 400°F.
Grab your muffin tin and spray with oil so your baked egg won't stick to it.
Line each muffin tin with a slice of ham.
In each muffin tin, crack one egg.
Top off each egg with 1 tbsp of heavy cream and ½  tbsp of shredded cheddar. Sprinkle with salt and pepper for extra seasoning.
Once all your muffin tins are ready and filled, bake for 13-18 minutes in your oven. Then serve for breakfast or store it in the refrigerator. 
Make these Easy Breakfast Recipes Now! 
Start your day right with these easy breakfast recipes! All you need are a couple of ingredients, a bit of your time, and the home cook in you to take the reins. With these recipes, you'll no longer find yourself skipping breakfast! In addition to that, you'll find yourself enjoying healthy breakfast meals! For more recipes to try out, check out these vegan recipes and quick and easy recipes to stay healthy that you can make for breakfast too! 
Comments