Is your mind still on vacation mode at the start of another school year? We totally get that! Especially with the online learning setup, a glance at your bed or your adorable pets can distract you from your studies. Don't worry! It's not too late at all to get in the zone. Just look for an area in your home that you can designate as your personal workspace. Revamp it with a few online class essentials and it will transform into a distraction-free spot for your online classes. Complete your home learning setup with these items that will surely help boost your productivity!
For Attending Classes
1. Laptops and Tablets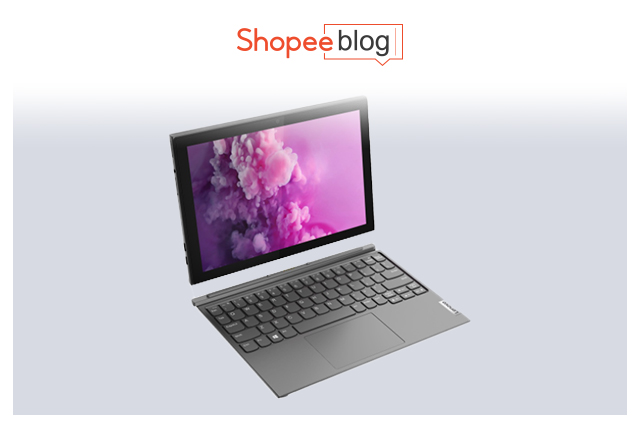 Laptops or tablets are crucial tools to dial in on virtual classrooms, so these online class essentials are surely hard to miss. Make sure you choose a device that can keep up with all your  schoolwork. Read up on ideal specs for processors, battery life, display, and storage. Not sure whether you'll need a tablet or a laptop? Pick up a laptop-tablet hybrid like Lenovo IdeaPad Duet 3i just to be sure! To make your search for the best learning device easier, check out these guides on the best tablets or best laptops for students!
2. Headsets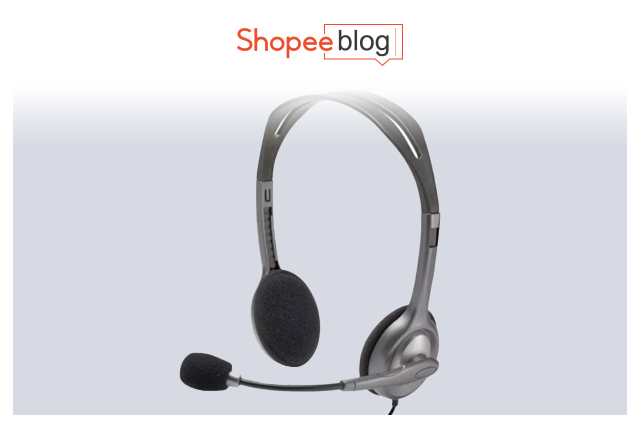 We tend to absorb information better during lectures when we can hear our teachers very well. That's why the best noise-canceling headphones and headsets are a must-have for an immersive learning experience. Logitech's H111 wired headset won't fail you in that area! You can use its excellent noise-canceling feature to listen and communicate well with your teachers and groupmates. It's minimalist, lightweight, and has an adjustable headband and microphone, so you're free from extra distractions!
3. Ergonomic Laptop Stands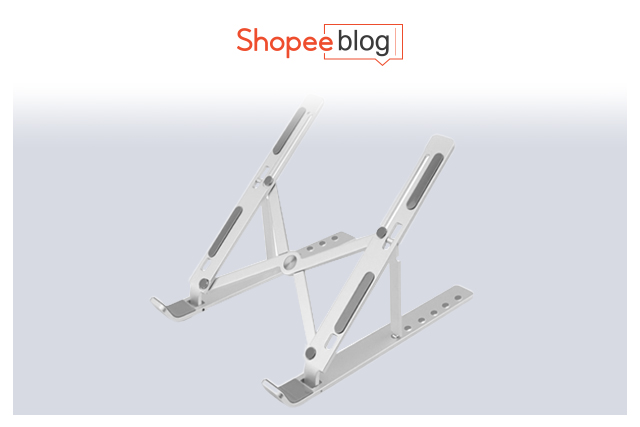 It's time for you to get obsessed with everything ergonomic! Start with ergonomic laptop stands, which elevates your laptops to put less strain on your eyes and neck. You can use it to hold your tablets, too! These stands come in different sizes and you can bring them anywhere you want to study. Coupled with an ergonomic keyboard and ergonomic mouse, you'll be in the perfect working posture that'll keep you feeling productive in classes! 
4. Desk Lamps
Not enough natural light in your workspace? That doesn't mean you have to study in the dark! In fact, a well-lit workspace is scientifically proven to enhance your mood and creativity. Brighten your days (and nights) with an LED desk lamp! Our best recommendation would be a multi-functional penholder lamp. It has three levels of brightness, a flexible gooseneck body, and a USB-rechargeable battery. 
5. Chair Cushions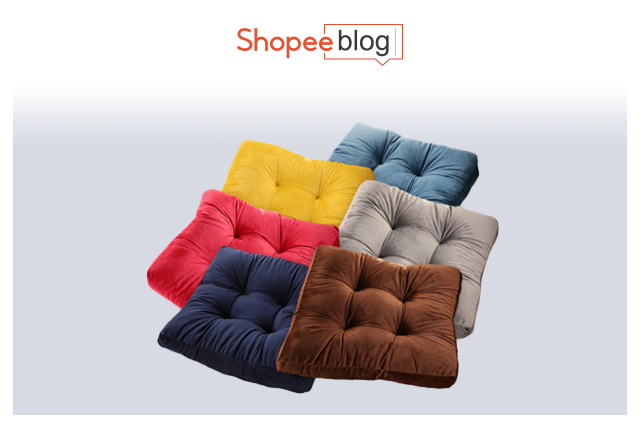 One advantage of studying at home is that you can customize your desk chairs as you'd like them. To achieve a soft seat cushion and backrest, buy two of Socone's plain chair pads! At affordable prices, these chair cushions have excellent reviews for having thick, fluffy foams. If you're willing to splurge, the best ergonomic chairs might treat you better since it's designed to correct your posture and provide quality back support.
For Taking Notes
1. Notebook with Sticky Notes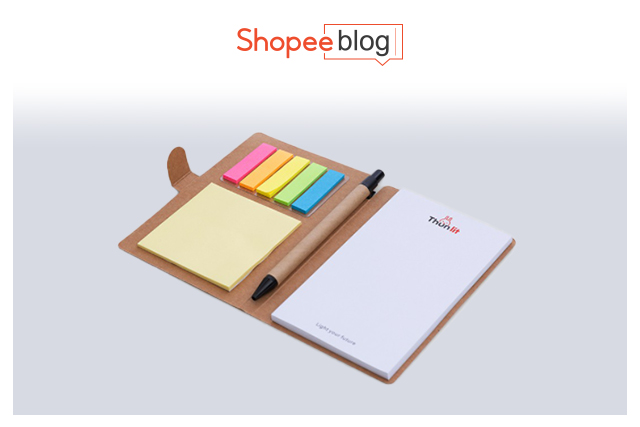 Notebooks are ideal for lengthy notes, but sticky notes are much more efficient for short reminders. Why not get the best of both worlds and buy a notebook with sticky note pads? This notebook from Thunlit is a must-have for all students, and it even comes with a free pen! With different sizes and colors, you can color-code and organize your sticky notes more effectively. 
2. Colored Pens and Highlighters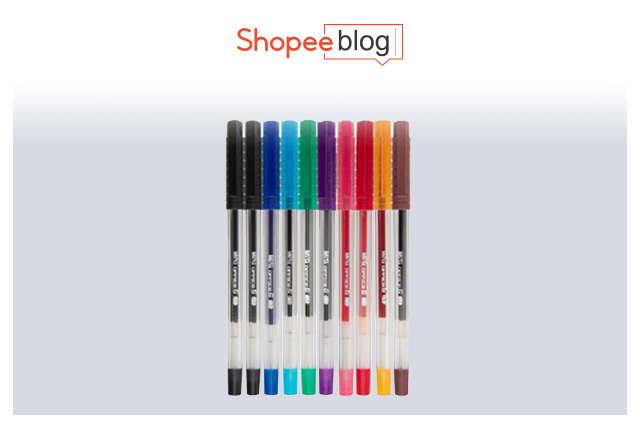 Are you that student who takes time color-coding their notes? Adding a pop of color helps with mind retention, especially when you're reviewing for exams. Plus, it makes studying a lot less boring! Get more excited to take notes with a new set of colored gel pens and highlighters. M&G Office G pens are a value-for-money choice for gel pen sets. To enhance your notes with vivid highlighters, check out Stabilo Boss highlighter sets!
3. Stylus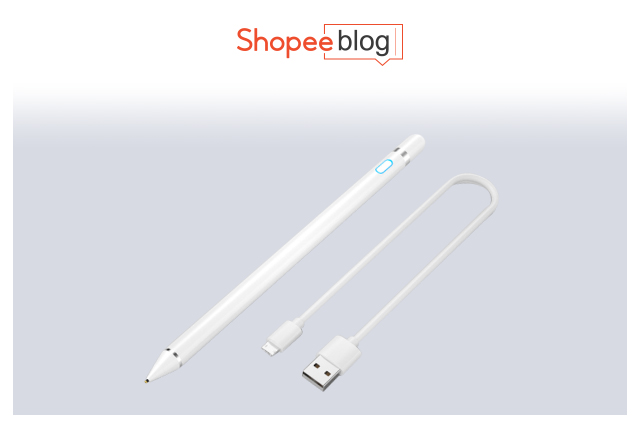 Taking your notes digitally has its perks. It's easily shareable, and working on your assignments would be a lot quicker when you can copy and paste your notes. With that, a cool addition to your arsenal of school supplies would be a stylus! Pick the best iPad stylus or universal stylus that will let you scribble your notes quickly and accurately on your phone or tablet. Download the Pen To Paper app to translate your scribbled notes into digital text. Talk about next-level note-taking!
4. 3-in-1 Printers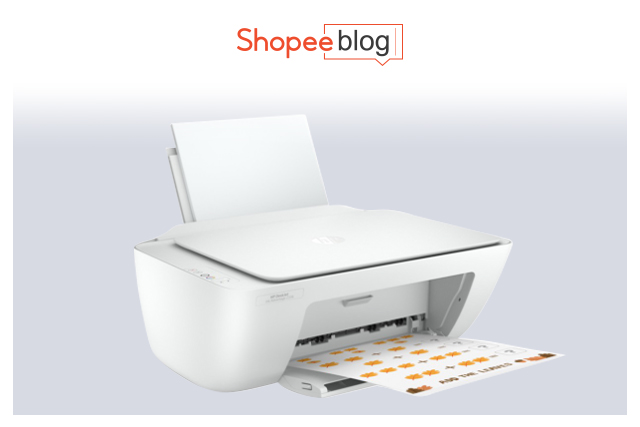 Printing class activities, scanning notes, and making copies of paperwork – these are now the norms for online learning. So it's good to invest in a 3-in-1 printer that can do all these tasks efficiently and of high quality. You can't go wrong with choosing the HP Deskjet Ink Advantage printer! HP is a trusted brand for durable tech devices, so you can put your trust in this printer even with its surprisingly affordable price. 
For Organizing
1. Desk Organizers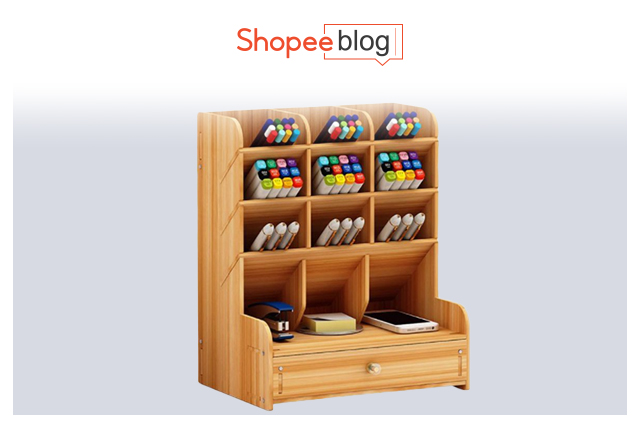 Don't let your clutter mess up your focus during online classes! Store all your school supplies and paperwork in one place with a desk organizer. This wooden desktop organizer is just what you need, with a bottom compartment for paper and several divisions for various desk items. If you don't have space in your desks, opt for wall storage racks which you can customize however you like.
2. Charging Stations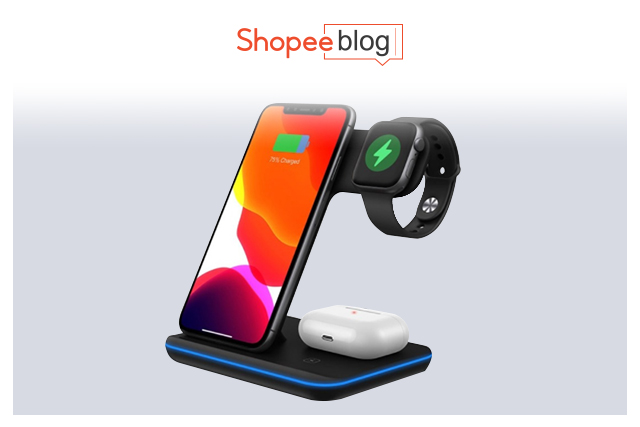 Having a charging station at your desk isn't just for keeping your gadgets juiced up. It's also an effective way to organize your rechargeable devices in one little area of your workspace. The BAVIN universal charger hub has six USB ports and three power sockets, so you can safely plug in several devices. If you're an avid Apple user, you don't want to miss having an awesome wireless charging station that stores and charges multiple Apple devices simultaneously!
3. Planners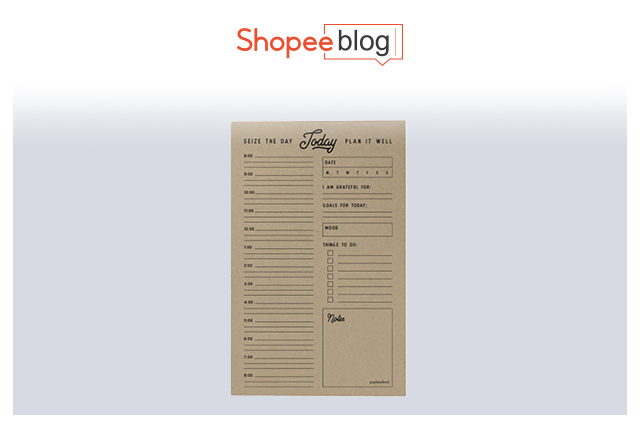 Now that you're done sorting out your school supplies and gadgets, it's time to organize your schedule! Get ahead of all your activities with an eco-friendly planner from Papemelroti. Choose from their budget-friendly line of pocket planners, to-do list pads, wall calendar planners, and journal planners. The best thing about these is their artsy but minimalist designs that let you focus on planning what really matters. 
Have Your Online Class Essentials Delivered To Your Homes
You're going to love your new and improved study nook once you've stocked up on these online learning must-haves! Where else can you find the best online class essentials at the lowest prices? Look no further and check them out on Shopee so you can have them delivered to your doorstep. If you're a parent, set up your kids' study area and learn how to transform your home into a fun learning space for kids!
Comments