Over the years, millennials have developed this joke where eucalyptus oils are associated with being a "lola". But come on! No one is too old or too young to use the White Flower ointment. No one is too old for an experience the of best of White Flower oil benefits either. With that, White Flower oil has been the talk of the town recently!
Pak Fah Yeow, also known as White Flower oil, White Flower inhaler, or White Flower ointment, is a combination of numerous White Flower essential oils. This includes eucalyptus, peppermint, and lavender oils packed to serve as a menthol inhaler for most. White Flower oil ingredients are meant to deliver benefits to users. Such curing properties are essentially what makes the White Flower oil useful. You can use a White Flower ointment for muscles, a White Flower essential oil or mint inhaler to help you breathe easier, or a White Flower essential oil to help with aromatherapy. 
If you are wondering what are the main White Flower oil benefits or White Flower oil uses, you have come to the right place! Keep on reading!
3 White Flower Oil Benefits You Never Knew You Needed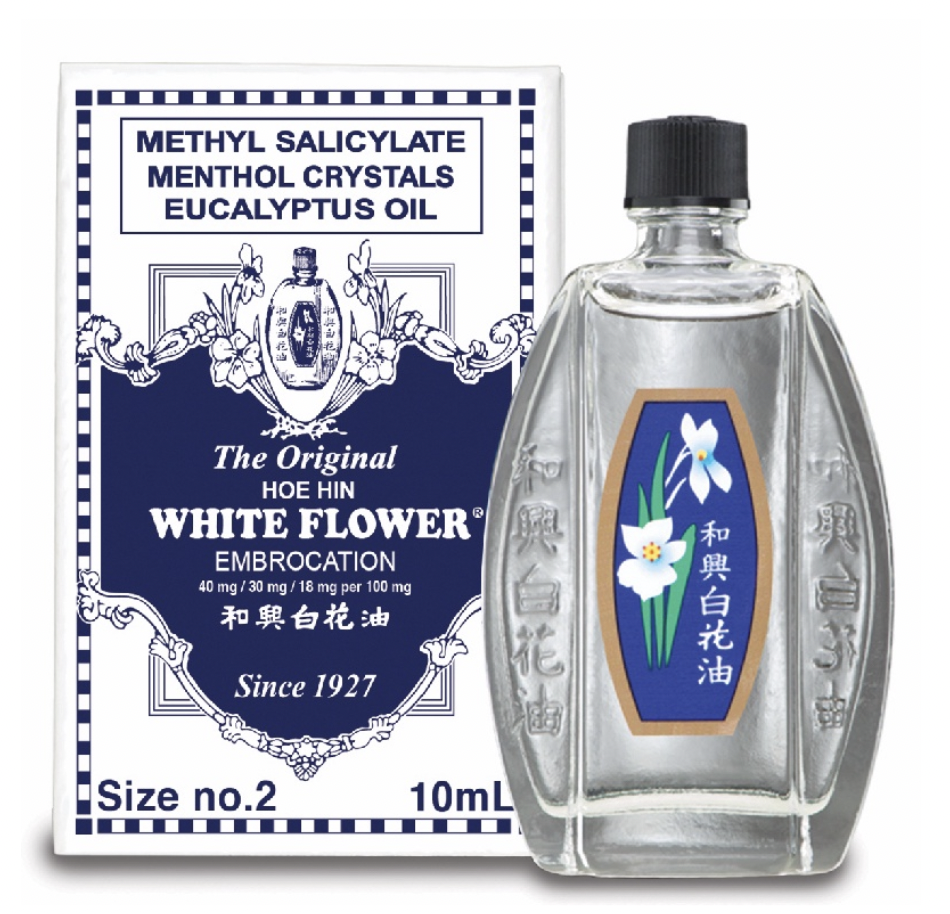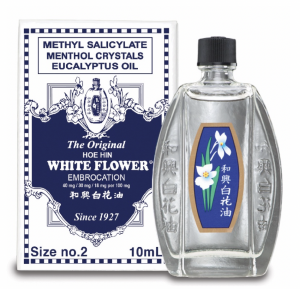 Prominently known as a "cure-it-all" remedy, the White Flower oil can relieve a lot of body discomfort and could act as an antiseptic solution. It provides a refreshing and soothing release once used. Although mostly used as a mint inhaler or a menthol inhaler, one should never underestimate the White Flower oil benefits! 
Listen down below are White Flower ointment uses that will have you adding it to your cart on your next online shopping spree! 
1. Remedy for headache and joint pain
Have you ever experienced back pain after a whole day of sitting on your computer chair? Or ever gone home from the gym feeling like every single muscle is sore? Well, say no more because White Flower essential oil delivers the solution for that! White Flower oil can be used as a topical liniment to temporarily relieve mild muscular and joint discomfort brought on by strains, arthritis, and simple backaches.
In fact, it is one of the best White Flower oil or White Flower ointment uses!t is effective in treating strains, sprains, aching muscles, sore joints like arthritis, and mild aches and pains. Since White Flower oil ingredients include cooling agents, it is best applied to hot or inflamed regions of the body. You can use it to treat inflamed muscles after working out to help relieve them. 
If you have arthritis, massaging this oil into your wrists, elbows, ankles, and hands before bed may be a useful approach to enhance range of motion and flexibility. 
2. Help reduce motion sickness
There are some people who get dizzy during long, travel rides. Whether that'd be in planes, by the road, or by the sea – there are people who are prone to motion sickness. If you are one of them, you might want to consider White Flower oil as a travel essential. 
A tiny bottle of this White Flower oil will work wonders for your stomach and internal equilibrium if you frequently get motion sickness when driving or flying. Your discomfort or nausea could disappear with only a few soft sniffs of the oil.
3. Aromatherapy which helps induce better sleep
As young as we are, it is already common to have unhealthy sleeping habits and patterns that would usually cause stress or, to some, insomnia. Unfortunately, we have all experienced the great challenge of fixing our sleeping schedule. But worry no more because one of the White Flower oil uses is to provide soothing aromatherapy that could help induce better sleep. 
You may rub it and apply an ample amount of White Flower oil or White Flower ointment in the chest area, a little on the nose area, or on the tip of your forehead. You can use it as a mint inhaler or menthol inhaler before going to bed. The eucalyptus oil and lavender oil in the White Flower oil ingredients may help with relaxation and comfort, hence encouraging better sleep. Widely recognized as a natural sleep aid, one of the White flower oil benefits and White Flower oil uses is that it could help reduce anxiety and stress and could improve sleep. 
Never skip your alarm again with White Flower oil/White Flower ointment for your next sleeping aid. 
Experience Harmony And Comfort With White Flower Oil Benefits
One can never go wrong in purchasing a White Flower oil or a White Flower ointment. Just place one to two drops of the oil on the palm, softly rub both hands together, and then massage the region to be relieved of mild aches and pains. The oil can also be directly applied to the sore body region. You can use this three to four times each day. Beside that, you can also use it as a White Flower inhaler to help remedy your colds. 
You may use it as aromatherapy for stress, motion sickness, headaches, and stuffy noses. The list goes on and on for the White Flower oil benefits. Rub the White Flower oil lightly onto your palms before inhaling it. The oil can also be applied on a handkerchief. You can also buy the trending clip mask diffuser online that you can attach to your mask to help you breathe easier and keep you relaxed.
If you are looking forward to exploring the benefits of essential oils, check out this aromatherapy guide to help you. For a healthier lifestyle, incorporate these healthy habits in your lifestyle today. 
Comments