Are you already bored of takeout meals? Or have you resorted to cooking instant noodle packets lying around your house? We're not judging if you are! Why not upgrade your instant noodles with these easy instant noodle recipes including super yummy Shin Ramyun recipe hacks. From trending instant noodle recipes to hearty ones with protein and greens, elevate your instant noodles and make a gourmet meal at home!
Easy Instant Noodle Recipes to Elevate Your Guilty Pleasure
1. Kewpie Mayo Ramen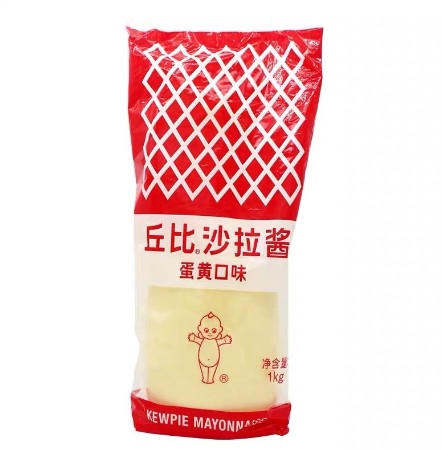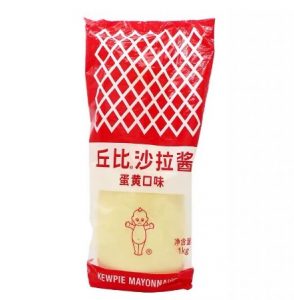 #IYKYK This Kewpie mayo Shin Ramyun recipe will blow your mind thanks to the much-loved Japanese mayo brand which is much eggier and richer than its American counterpart. You may have tasted it in dishes like okonomiyaki and takoyaki! This recipe uses the ubiquitous Shin Ramyun noodles, a staple that we're sure you can find in your pantry!
Prep time: 2 minutes
Cook time: 5 minutes
Servings: 1
Ingredients:
Instructions:
Crack an egg into a bowl. 
Squeeze in a dollop of Kewpie mayo.
Add half a minced garlic clove into the bowl.
Add all the seasoning that comes with the Shin Ramyun instant noodles into the bowl. Mix all the ingredients together.
After that, cook the ramen noodles as per package instructions.
Once cooked, pour the soup and noodles into the bowl. Enjoy!
2. Everything But The Bagel Ramen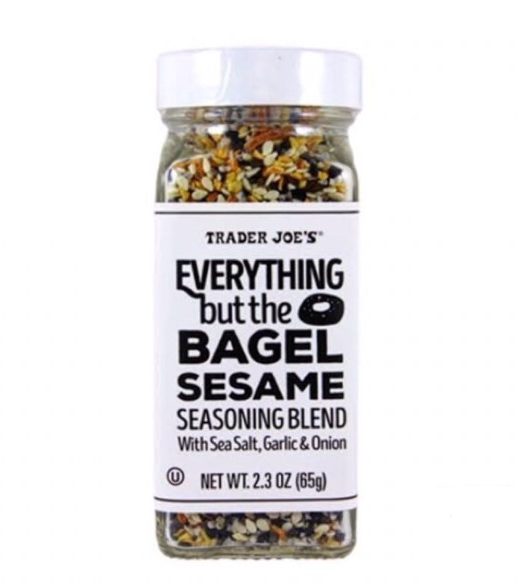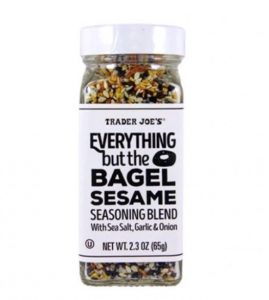 Confused by the name of this recipe? It simply means adding everything that you'll use to season a bagel — think toasted sesame seeds, dried garlic and more — except, well, the bagel itself. 
What can you add to instant noodles? Well, anything really! Some of the best instant noodle recipes include ingredients that you probably already have at home! Check out this easy-peasy instant noodle recipe below that includes garlic, red pepper flakes and garlic along with an egg. 
Prep time: 5 minutes
Cook time: 10 minutes
Servings: 1
Ingredients:
Instructions:
Cook the Ottogi Jin Ramyun Mild (noodles only) in boiling water. Be careful not to overcook the noodles. 
Drain the noodles and set them aside.
In a separate non-stick frying pan, add the butter and fry it till it's almost fully melted.
Then, add the minced garlic and mix both the melted butter and garlic together till the garlic browns.
Next, add soy sauce and McCormick Crushed Red Pepper into the pan and continue mixing.
Add brown sugar and mix till dissolved. Brown sugar helps balance out the saltiness of the soy sauce.
Next, add one to two tablespoons of water into the mixture.
Throw in the cooked noodles and mix them together with the sauce in the pan. Ensure that all the noodles are fully coated with the sauce. Use a pair of silicone tongs to better toss your noodles.
After that, move the noodles to one side of the pan. Crack an egg into the pan and cook it. You can start mixing the noodles with the egg as soon as you want and cook it together too.
And you're almost done! Garnish with spring onions and Everything But the Bagel seasoning and enjoy!
3. Curry Instant Noodle Pancakes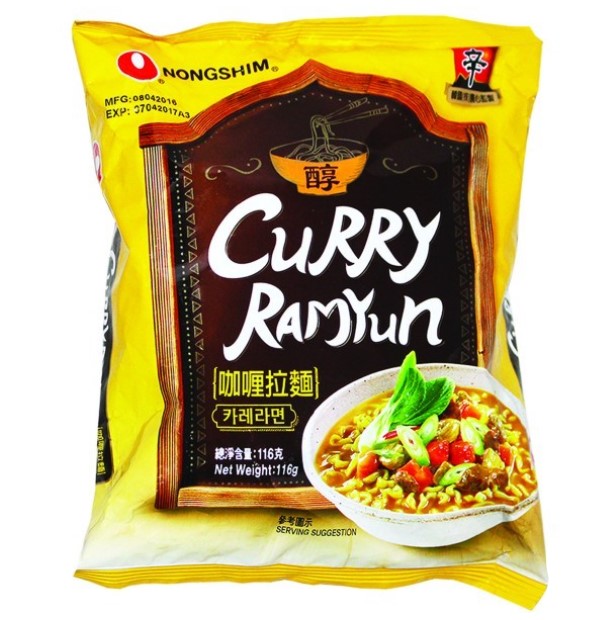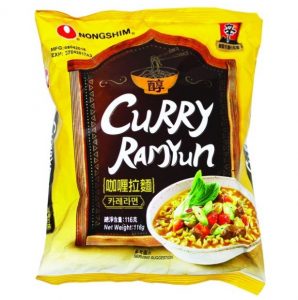 Missing the taste of tucking into your favorite Korean kimchi or seafood pancake? Try making your own curry instant noodle pancakes instead. Yes, you heard right! This instant noodle recipe takes things up a notch and shows you how you can recreate your favorite Korean dish from a simple packet of instant noodles.
Prep time: 10 minutes
Cook time: 10 minutes
Servings: 6 pancakes
Ingredients:
Instructions:
Prepare the instant noodles. Break the noodles into quarters before adding into a pot of boiling water.
Cook the noodles for 3 minutes before straining them with a noodle strainer. 
Transfer the cooked noodles into a large mixing bowl.
Prepare the pancake batter and add carrots, cabbage, flour, pepper, salt, and spring onions into the bowl. Mix well.
Next, beat the two eggs. Pour the batter mixture into the bowl and mix well.
After that, heat up a frying pan over medium-high heat and add some oil.
Once the pan is hot, portion out the batter with ⅓ measuring cup and carefully add the portions into the pan. 
Press each pancake down with a spatula to hold its shape. Pro tip: Fry three pancakes first before going in with the other three portions.
Once the pancakes are golden brown on both sides, you can remove them from the pan and repeat for the remaining batter. 
Next, lay the pancakes on a plate and dust curry powder (from the instant noodle packet). Flip the pancakes and dust again if you wish.
Finally, serve with chili or tomato sauce on the side!
4. Ramen Noodles With KFC Chicken (from Trinidad and Tobago)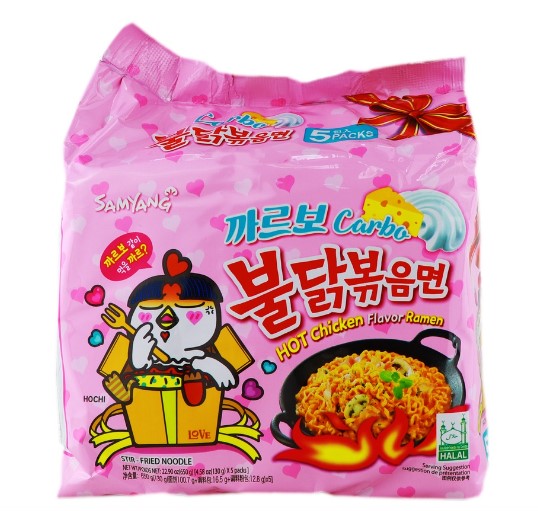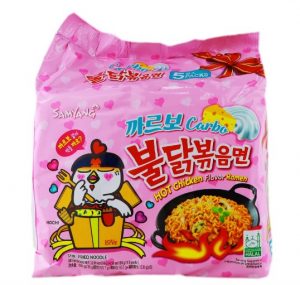 We were stoked when we chanced across this unique ramen noodle recipe all the way from Trinidad and Tobago! Instant noodles are not just unique to Asia but have fans from all over the world too. This instant noodle recipe uses leftover KFC chicken, bok choy and a dash of sriracha for a spice kick! Ready to dig in? We sure are!
Prep time: 5 minutes
Cook time: 12 minutes
Servings: 1
Ingredients:
Instructions:
Remove the chicken skin off the KFC chicken pieces. Toast the chicken at 350-degrees for 10 minutes. You can also toast it in an air fryer.
Once done, peel the chicken meat off the bones.
After that, heat up a pot over the stove. Add the chicken meat followed by the packet of seasoning which came with the instant noodles.
Add some water into the pot and mix the ingredients together. Let it boil.
Then add the bok choy stems, followed quickly by the bok choy leaves. Let the mixture cook.
Finally, top it with the ramen noodles and let everything cook.
Once done, transfer the dish into a bowl.
Next, chop the crispy chicken skin and sprinkle it over the noodles before digging in.
You can add some sriracha or hot sauce to your liking if the noodles are not spicy enough!
5. Shin Ramyun Spicy Noodles With Sesame Chicken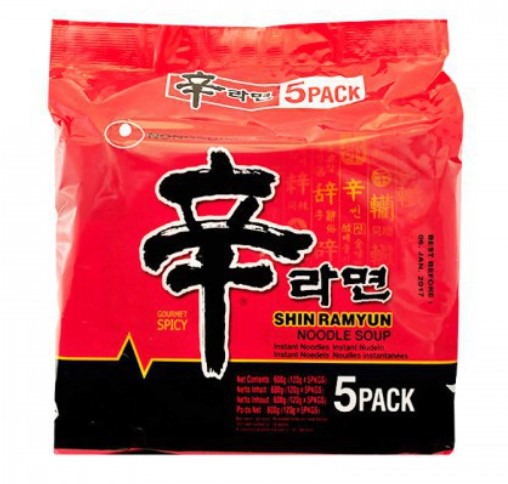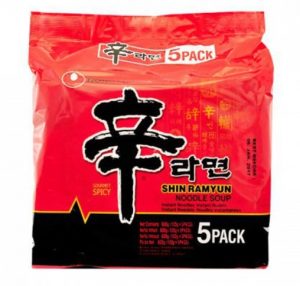 Elevate your instant noodle recipe with this easy Shin Ramyun recipe that includes sesame chicken, an egg and greens — comfort food at its best. If your parents chide you for eating instant noodles then this dish will put their worries at bay. After all, it has protein, greens and a healthy dose of fat! This Shin Ramyun instant noodle recipe serves two so bookmark it next time your partner comes over for the day.
Prep time: 5  minutes
Cook time: 15 minutes
Servings: 2
Ingredients:
Sesame Chicken
Vegetables
1 bunch bok choy
2 cups water
Fried egg
Shin Ramyun instant noodle
2 packets Shin Ramyun noodles
4 cups water
Instructions:
Sesame chicken
In a bowl, add the minced chicken, together with all the marinade ingredients — oyster sauce, white pepper, sesame oil, soy sauce, black pepper and garlic. Mix well. 
Set a wok over the stove and pour peanut oil or vegetable oil into it. Once hot, stir fry the chicken till it's cooked. Set aside once done.
Vegetables
Wash the bok choy thoroughly and cut into quarters.
Add water into a pot and bring it to boil.
Next, blanch the bok choy for 30 seconds and set aside.
Instant noodles
Add water into a pot and bring it to a boil.
Add the Shin Ramyun instant noodles into the pot, together with the accompanying flavorings.
Next, cook until the noodles are soft or al dente (whichever is to your liking).
Egg and plate
Fry the egg in a sunny side style in a hot pan with oil.
Pour the instant noodles into a bowl together with the soup.
Lastly, add the sesame chicken, blanched bok choy and top with the fried egg. Voila!
6. Thai Spicy Instant Noodles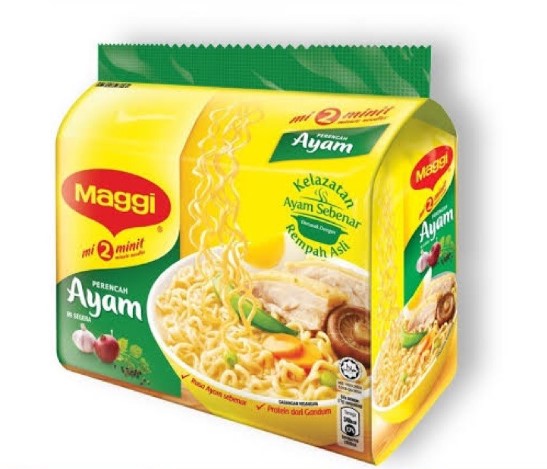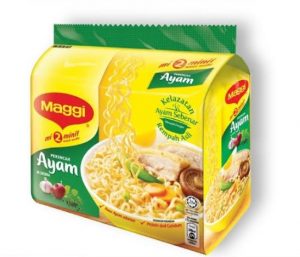 Add a Thai twist to your regular instant noodle recipe with this sweet and spicy rendition! The kick here lies in the special sauce that's made of ingredients like fish sauce, brown sugar and the star ingredient — Nam Prik Pao or Thai chilli paste. Known for its smokey flavor and spice, this is what will add a kick to your regular instant noodles and elevate it to a whole new level! This recipe also features fresh seafood like prawns and squids which add a nice little bite to this instant noodle recipe.
Prep time: 10  minutes
Cook time: 10 minutes
Servings: 1
Ingredients:
1 packet of Maggi Chicken Noodles or any chicken flavored instant noodles of your choice
3 large prawns (de-shelled and deveined. Leave head and tail intact)
½ squid (cut into smaller pieces)
½ tomato (cut into smaller wedges)
4 tbsp Chinese celery (cut into 1-inch length)
½ white onion (thinly sliced)
½ tbsp brown sugar
1 ½ tbsp lime juice
1 tbsp Nam Prik Pao 
4 chilli padi (deseeded)
2 cloves garlic (chopped) 
1 ½ tsp fish sauce
Instructions:
To make the sauce, take a large bowl and add brown sugar, lime juice, Nam Prik Pao, fish sauce, chilli padi and garlic. Stir well until sugar dissolves.
Heat a pan of water over the stove and wait for it to boil.
Then add the prawns and squid into the boiling water. Blanch for two minutes.
After that, remove the prawns and squid with a strainer and toss them into the bowl with the sauce. Mix well.
Using the same pan of boiling water, add the noodles and cook for two minutes.
Next, drain the noodles and add them to the mixing bowl with the other ingredients. Mix well with the seafood and sauce.
Finally, top it with tomato, white onion and Chinese celery and serve! 
7. Cheese Instant Ramen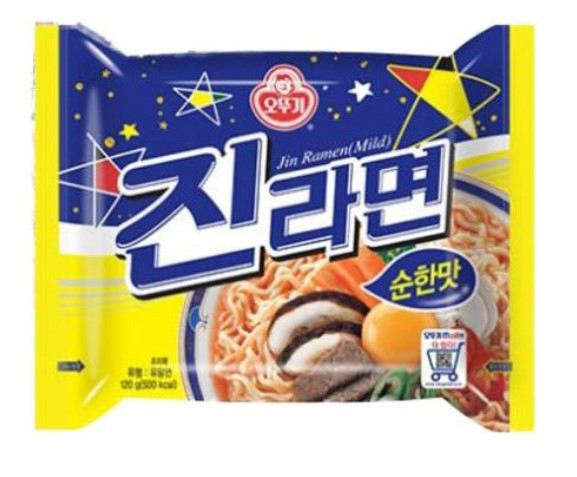 We just had to include a good 'ol cheese ramen instant noodle recipe! The gooey cheese melts on top of the piping hot bowl of ramen noodles for an oh-so-satisfying meal! If your weekend plans include binge-watching your favorite Korean drama, this cheesy Shin Ramyun recipe will be the perfect accompaniment. Did we also mention its four ingredient list? Yup, it's that easy to make!
Prep time: 2 minutes
Cook time: 5 minutes
Servings: 1
Ingredients:
1 packet of Shin Ramyun noodles (or any ramen noodles of your choice)
4 cups water
1 slice cheese
1 egg
Green onions (optional)
Instructions:
Place a pan with two cups of water on the stove. Bring it to a boil and add in Shin Ramyun instant noodles.
Before the noodles are fully cooked, sieve them out and rinse under cold water. This may help remove any impurities, excess oil and may also make the noodles chewier. Set aside the cooked noodles. 
In the pan, add two more cups of water and pour in all the accompanying noodle seasoning. Leave the soup to boil. 
Meanwhile, crack the egg and beat it in a small bowl.
Next, stir the soup, faster and faster until you reach a 'tornado' like effect.
After which slowly drizzle the beaten egg into the soup. You'll notice that the egg coats over the soup in a fluffy consistency.
Then, add the green onions to the soup followed by the cooked ramen noodles.
Let it cook for a minute or so and stir occasionally.
Next, pour the noodles into a bowl and top it off with a slice of cheese.
Garnish with some green onions and your cheesy Shin Ramyun recipe is ready!
Which Instant Noodle Recipes Are You Going to Try?
Ready to get cooking? We hope this list of instant noodle recipes have given you the inspiration to elevate your guilty pleasure in a unique way! Check out our roundup of our favorite Food recipes that you should definitely try out. Alternatively, if you're trying out a healthier diet, take a look at these vegan recipes that are beginner-friendly. But of course, die-hard K-drama fans should attempt to recreate these Korean recipes, inspired by popular K-dramas! Be sure to check out ShopeeMart for all your pantry ingredients at affordable prices. Unleash the home cook in your and try out these instant noodle recipes! 
This article was first published by Shopee Singapore.
Comments