Have you been binging those Korean dramas? If your answer to that is "yes," then you're no stranger to Korean food! Aside from the alluring plots and often relatable yet fascinating characters, Korean dramas feature the most mouthwatering food. Whether you're wishing for the day your crush confesses their feelings for you with a lotte dream cacao gift (note the "Hospital Playlist" reference) or taste a spoonful of that delicious tteokbokki and kimchi, here are recipes you can try out! These recipes will help you cook up the two most popular Korean foods today. Unleash the home cook in you and let's get cooking!
1. Tteokbokki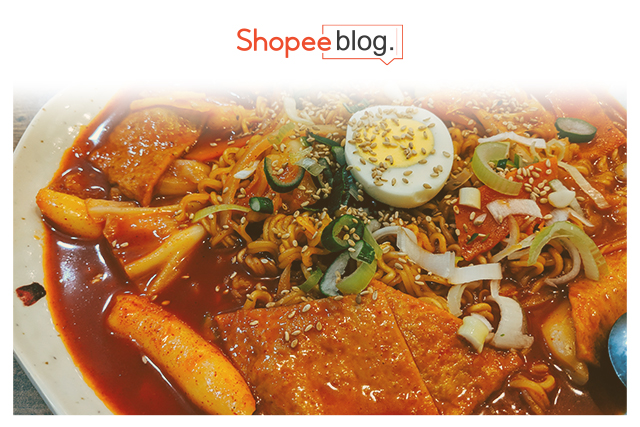 Credits: Markus Winkler / Unsplash
Tteokbokki, also known as spicy rice cake, is actually a street food in Korea. But, you can make this Korean food at home! This dish's key ingredients are the appetizing rice cakes and fish cakes. There are different kinds of garaetteok (Korean rice cakes). The kind that you should use for this dish are the thin and short type. Then, these are beautifully coated with a savory sauce. There are other variations of tteokbokki. Others use soy sauce instead of the usual spicy sauce. You can also add ramyun noodles to make it into a rabokki. But, if you want the original and flavorful tteokbokki, then this recipe will make your taste buds sing. Fair warning, this recipe is spicy and not for the faint of heart.  
(yields two servings) 
Ingredients
Tteokbokki base:
Tteokbokki sauce:
Tteokbokki toppings:
Preparing the base
Separate the rice cakes and soak them in a bowl of water for ten minutes if they aren't soft yet. 
For the fish cakes, rinse it over hot water and cut it into bite-size pieces. 
Prepare the onion by slicing them thinly. 
Cooking the sauce
Combine all the ingredients for the sauce in a pot. 
If you don't want your sauce to be too spicy but you still want that heat, you can opt to add either red chili pepper paste or flakes. To get all the spiciness, add both! 
After that, add the rice cakes, fish cakes, and onions once the sauce is boiling.
Then, let it boil for another three to five minutes to give more time for the rice cakes and fish cakes to cook properly. 
Simmer it for another four minutes at low heat if you want the sauce to be thicker and the flavors to develop more. 
Garnishing with the toppings
Finely chop the green onions then add it to the dish. 
Sprinkle the roasted sesame seeds and sesame oil.
Top it with a hard-boiled egg if you want! 
Tteokbokki is best served warm with toppings! Devour it to your heart's content! 
 2. Kimchi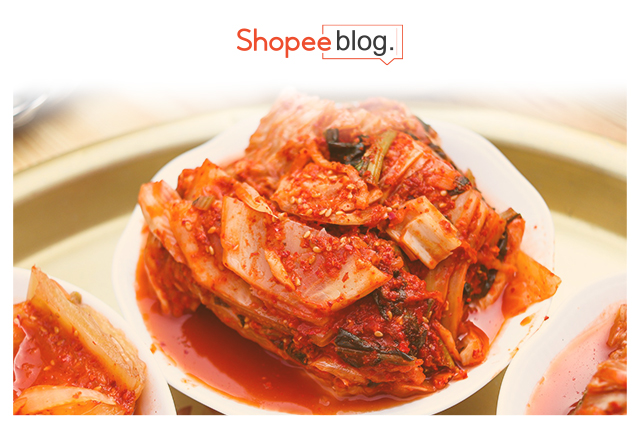 Credits: Ally J / Pixabay
Of course, we have our good old kimchi! There's no doubt that you haven't heard of this Korean food. Even more so, tasted it! This is a dish made of fermented and delectable vegetables. It's easy to make but, take note that you can't eat kimchi right after you make it. It needs to ferment, giving time for the flavors to develop. Kimchi can be eaten alone or you can add it to other dishes to spice it up. 
Aside from its deliciousness, kimchi has risen to popularity over the years because of its health benefits. It's considered as healthy probiotic food. It helps lower cholesterol levels and slows down aging, among many things! Here's your chance to make healthy, authentic and flavorful kimchi at home. 
Ingredients
Kimchi cabbage:
Kimchi paste:
Salting the cabbage
Cut the napa cabbage lengthwise into quarter pieces. 
Dissolve 1/2 cup of coarse sea salt in 5 cups of water in a bowl. If you're using fine salt, use half of the 3/4 cup. 
Then, soak each quarter of the cabbage one by one, then shake off the excess salt water. 
Place it in a big bowl that's big enough to put all the cabbage quarters in.
Sprinkle the remaining salt in each cabbage leaf.
Put all the cabbage quarters in the second bowl and pour in the salt water from the first bowl. 
Let the cabbage soak in salt water for 6-8 hours. After every 2-3 hours, put the bottom cabbage to the top so that each quarter will be thoroughly soaked. 
If the white parts of the cabbage are easily bendable, rinse it thoroughly at least three times.
Cut the cabbage, facing down, into your desired size.  
Making the paste
Mix glutinous rice powder with 1/2 cup of water. 
Stir with a wooden spoon and simmer until it thickens and forms into a paste.
Cut the radish into thin matchstick sizes.
Finely mince the salted shrimp and raw shrimps which are optional for you to add.
Grate the ginger with a grater.
Mix all the kimchi paste ingredients.
Wait for the red chili pepper flakes to dissolve and for the paste to become thick.
Combining it all
Cover all the cabbage leaves with the paste.
Stack the cabbage leaves face down in an airtight container.
After covering the leaves with paste and stacking it, put 1/2 cup of water in the bowl that had the radish mix. Pour it on your kimchi.
Press down on the leaves to make sure that there are no air pockets. 
Leave the kimchi tightly sealed at room temperature for 1-2 days.
Finally, store it in the fridge. 
Use the best quality ingredients, trusty kitchen utensils and gadgets, your home cook skills, and you'll surely cook up a dish that will satisfy your cravings. For any food leftovers, buy food storage containers to avoid waste! You can leave your food in these containers and put it in the fridge. Just grab it again whenever you feel like eating it! These food storage containers are properly sealed so it will keep your food fresh and in excellent condition. If you want to be able to immediately spot the food you want to eat without having to dig into your fridge, use a clear food storage. Microwaveable containers are great options for dishes like tteokbokki which is best served warm. Just pop it in your microwave and you'll be eating it in no time! 
Grab the Korean food that you just cooked, play that Korean drama, and you're set for a sumptuous meal! Tteokbokki and kimchi are best eaten with great company too. This is a chance to bond with your loved ones at home by cooking up these dishes and savoring the flavors. You can also develop those cooking skills and try new recipes while you're at it. For other delicious recipes to try cooking at home, check out the Delicious Food Trends To Try: Sushi Bake And Ube Cheese Pandesal. Stay tuned for other recipes in our "Delicious Food Trends to Try" series! 
Comments