Christmas is upon us! Before we know it, we'll be celebrating the most festive time of the year. Aside from all the Christmas gifts, one thing that can't be missing at Christmas celebrations is enjoying a festive feast with your loved ones! With so much that has happened this year, we've put together a list of best grocery delivery services in the Philippines so you don't have to head out and jostle with the crowds. Do your online grocery shopping easily in the comfort of your home, and check out our easy Christmas recipes too for ideas on what to cook this holiday!    
Best Grocery Delivery Services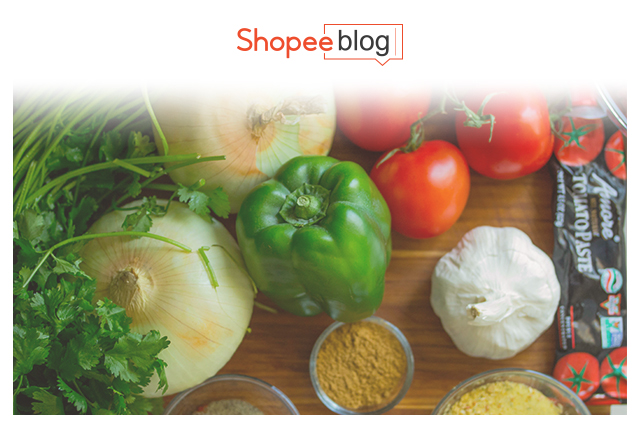 Credit: Angele J / Pexels 
Grocery delivery services have been the talk of the town lately because of the convenience and efficiency that it offers. We've put together a list of the best grocery delivery services in the country, so you can get all your needed ingredients for your Christmas feast delivered right to your doorstep. Here are some grocery delivery services that you need to check out:
1. Shopee Mall
On Shopee Mall, you can buy groceries from 100% authentic brands like Nestle, Del Monte, Monde Nissin, and S-Mart by Shopee. S-Mart by Shopee is fulfilled by Shopee so you can trust that you'll get great quality groceries and different grocery brands under this store which makes shipping more affordable! You have a wide array of choices when it comes to buying groceries! Get staple dairy ingredients like Eden cheese and fresh milk. Stock up on all your baking ingredients too such as Calumet baking powder, Maya all purpose flour, and Hapi Fiesta vegetable oil because baked goods can't go missing during Christmas celebrations! Watch out for free shipping vouchers too to get free delivery! 
2. Shopee Supermarket
Check out Shopee Supermarket and order all your ingredients from there. Stock up on your much-needed groceries in every kitchen like UFC Golden Fiesta cooking oil and Contadina Pure olive oil. Keep an eye out on flash deals, bundle deals, discounts, and free shipping vouchers! Add to cart, place your order, and all your ingredients will be delivered right at your doorstep in no time.
3. Mad Mark's Creamery and Coffee
Mad Mark's Creamery and Coffee is a well-known restaurant here in the Philippines that serves some of the tastiest dishes with flavorsome and juicy meats. Lucky for you, you can order from them on Shopee Philippines! Order raw meat from Mad Mark's such as steak, pork ribs, Korean bulgogi, and more. Aside from their raw meat, you can also order their homemade ice cream with unique flavors that are out of this world! Get your coffee fix too from their wide array of cold brew.  
4. Metro Mart
Metro Mart is one of the most sought after grocery delivery services out there! You can shop for ingredients from different grocery stores and supermarkets through the Metro Mart app. With just a simple tap on your screen, you can find your needed ingredients to cook up all those easy Christmas recipes above. 
Easy Christmas Recipes
1. Grilled Pork Belly with Ssamjang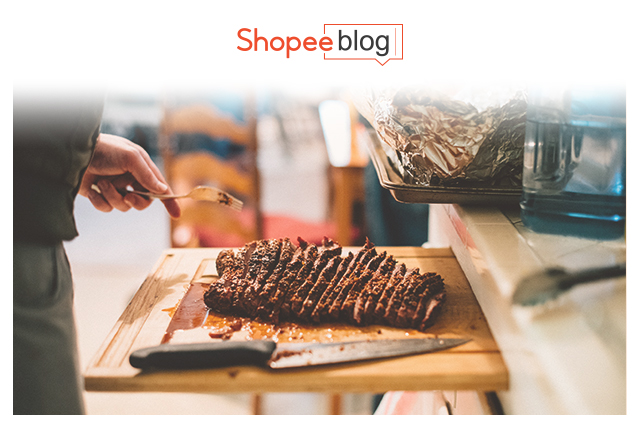 Credit: Isaac Taylor / Pexels
Grilled pork belly is a staple dish in almost every gathering, especially in Christmas Eve dinners! Make sure to cook up this scrumptious dish with the juiciest of meat cuts – pork belly! Save time on food prep by marinating your meat the night before. The longer your meat is marinated, the more flavorsome it becomes! Add more flavor by using ssamjang as the dipping sauce!
(yields 6 servings)
Ingredients: 
Steps:
Mix the soy sauce, juice from the squeezed kalamansi, ground black peppers, and minced garlic in a bowl. 
Clean the pork belly and cut it into thin strips. The thinner the cut, the faster it will be able to absorb the marinade. Put the pork belly in a large resealable bag.
Pour the soy sauce mixture into the resealable bag. Then, let all the air out before sealing. Let it marinate for at least one hour. 
Turn on the grill to heat it up. Grill the marinated pork belly for three minutes per side. Flip it at least three times per side. Pour in the remaining marinade into the pork belly. 
After the pork belly is thoroughly cooked, remove it from the grill and let it cool. Slice and serve with ssamjang as its dipping sauce! 
2. Fruit Salad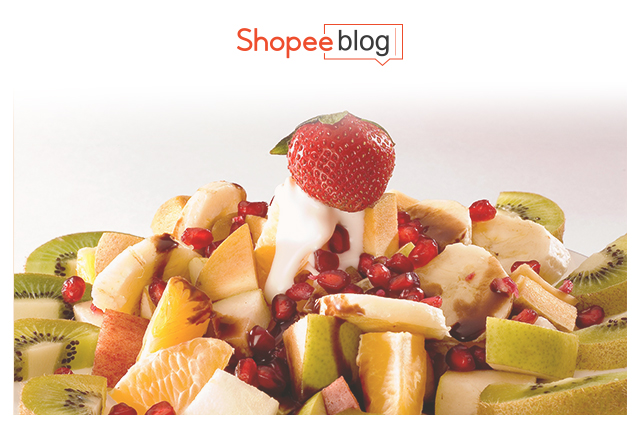 Credit: Abhijit Mulye / Pexels
Fruity and sweet deliciousness in one dish? Fruit salad is definitely right up your alley! This dish can be your appetizer, side dish, or dessert. This Christmas recipe will be easy as a breeze to whip up! Plus, you can add all the fruits that you want to this dish. To top it off, this dish uses ingredients that are inexpensive! All-purpose Nestle cream prices and condensed milk prices are affordable so you won't have to shell out that much money for this delicious dish.  
(yields 6 servings)
Ingredients: 
Steps: 
Open the fruit cocktail and drain the juice from it. After, put the canned fruits in a bowl.
If you plan to put additional fresh fruits, slice it up and put it in the fruit bowl too.
Add the condensed milk into the bowl and gently mix. Make sure not to squeeze any fruit to keep each piece intact. 
Then, add the all-purpose Nestle cream into the bowl and mix again.
Once each piece of fruit has cream covering it, refrigerate the fruit salad for three hours. 
Serve it chilled and enjoy the fruit salad! 
3. Refrigerated Cake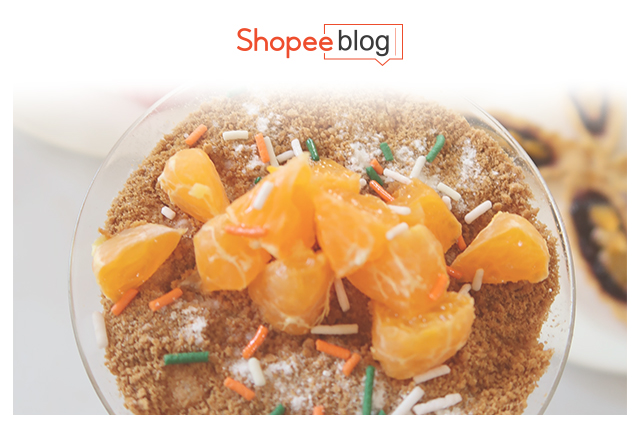 Credit: Eric Lasala / Unsplash
Looking for another easy Christmas recipe to make? This refrigerated cake dessert recipe is another easy dish to prepare. With just five ingredients and simple layering, even inexperienced home cooks will find it easy to make. And, it's a no-bake recipe! You just need to put it in your freezer. In addition to that, the ingredients in this recipe are affordable too! Condensed milk prices and crushed graham prices are affordable so you won't think twice about stocking up on these ingredients.  
Ingredients: 
Steps:
In a bowl, combine the all-purpose cream and condensed milk. Mix well.
Get a rectangular pan, or any pan of choice, arrange your Graham crackers until it fills up the pan.
Pour just enough cream mixture to cover up the graham crackers.
Add in your sliced mangoes or peaches and arrange them evenly throughout the pan.
Pour in your cream mixture again, making sure to cover each piece of fruit. 
Repeat steps 2-5 until your ingredients are all used up. 
Sprinkle crushed graham on the cream mixture as your top layer. 
Cover your pan and freeze for 4-6 hours. 
Serve when it's chilled! 
Make Christmas Dinner Easy With These Grocery Delivery Services and Easy Recipes
Part of the Christmas food preparation is grocery shopping. Now that you have easy Christmas recipes to follow, you need ingredients ASAP! Thanks to grocery delivery services, you'll be able to avoid holiday traffic and long lines that come with grocery shopping. Make your Christmas celebration more memorable and worthwhile with these grocery delivery services and easy Christmas recipes. Check out all these groceries that you can buy as well on Shopee Philippines! Looking for a seamless and hassle-free way to host corporate giveaways? You can do just that through ShopeePay Enterprise. With this, you'll surely make your employees' Christmas even better! Get shopping and celebrate well, Shopee Fam! 
Comments