Virtual reality headsets, or VR headsets in short, are taking the world by storm! What better way to escape reality and venture into a whole new world than with a VR headset in tow? This kind of headset takes you to a whole new dimension, thanks to the wonders of technology. You can explore a virtual space without being physically there or even play your favorite games but on a whole new level! If you're ready to take the plunge into the world of virtual reality, you better keep reading to find out the best VR headsets that are worth your money! 
5 Best VR Headsets to Help You Experience a Whole New World
1. Oculus Quest 2
Oculus Quest VR headsets are undoubtedly the most sought-after VR headset in the market. If you think it couldn't get any better, Oculus Quest 2 enters the picture. With the Oculus Quest 2, you don't necessarily need a PC or a console to be able to play your games. Although, you still have the option to connect it to a gaming computer that's compatible with this VR headset with the help of the Oculus link cable. This instantly makes it among the best VR headsets for PC! You can enjoy stunning graphics, powerful performance, better controller ergonomics and controls, and an out of this world graphics that has 50% more pixels than the previous Oculus model. 
Aside from playing VR games, you can treat yourself to a viewing of your favorite concerts, events, and even movies! Plus, share the fun of virtual reality with those around you through live casting. Live casting enables you to also play multiplayer games with friends or spend time bonding while watching something together through your VR headsets!  
2. VR Shinecon G04E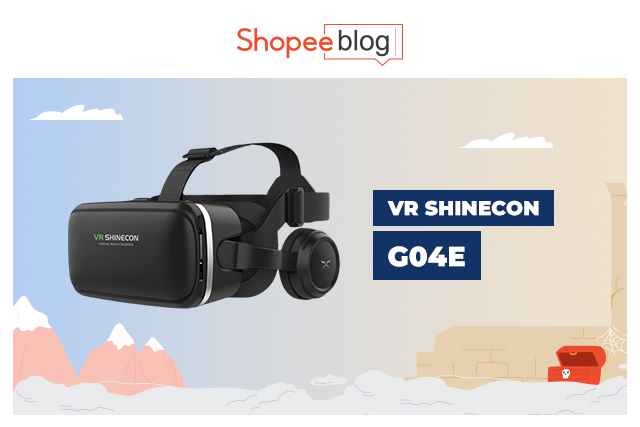 Another best VR headset on Shopee Philippines that you should certainly check out is the VR Shinecon G04E. Watch your favorite movies and sports, go to places you've never been before, find yourself inside your favorite VR games while playing – all from the comfort of your own home with the help of this VR headset! This has an adjustable headset so you can get comfy and customize it to your desired fit. Plus, it has a 100-degree viewing angle for a better and more immersive viewing experience and a vibrating diaphragm so you can relish in the world-class sounds! You can also adjust the lens to customize it into your preferred focal length and interpupillary distance to make the most out of your virtual reality experience! 
3. PlayStation VR Headset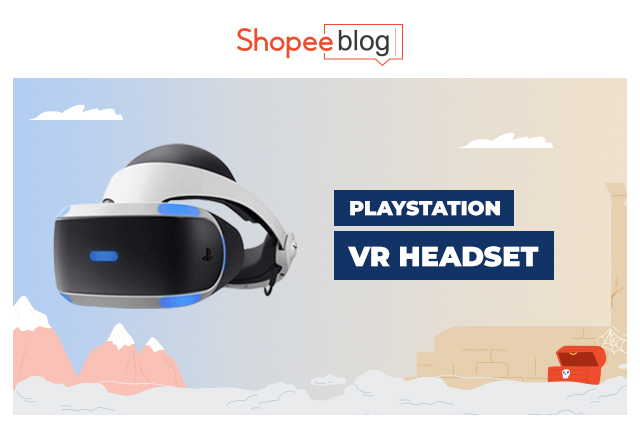 PlayStation is no stranger to the world of gaming! So it's no surprise that the PlayStation VR Headset is among the most popular and best VR headsets that you could possibly buy. Enjoy 360-degree vision, breathtaking and seamless visuals with the help of an OLED screen, 120 fps, and 3D audio to take your VR experience to the next level. But it doesn't end there! The PlayStation VR Headset is equipped with a PlayStation camera that has 3D depth sensors and dual lenses. This enables it to pinpoint and follow the exact position and movement of your headset! The camera also tracks the headset with the help of nine LED sensors! It doesn't get more precise and accurate than that, which is essential when playing VR games. With its built-in mic, you can also talk to your friends when playing multiplayer games! 
4. VR Box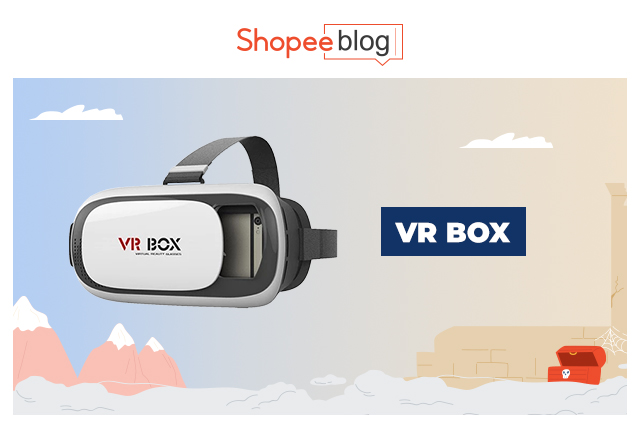 If you're not entirely sure whether you're ready to take a plunge into the world of virtual reality, then dip your toes with the help of a VR Box! Unlike the best VR headsets listed above, this VR Box comes with a VR head mount and VR glasses. Compatible with smartphones, you can slide your smartphone into the VR head mount, put on the VR glasses, and experience virtual reality all to yourself! With your phone in place, you can watch films and concerts, and even play VR games. Priced at ₱114, there's nothing to think twice about, and add this to your cart for you to try out the world of virtual reality! This entry-level VR headset is easy on the pocket and a great start for your VR experience!   
5. VRG Pro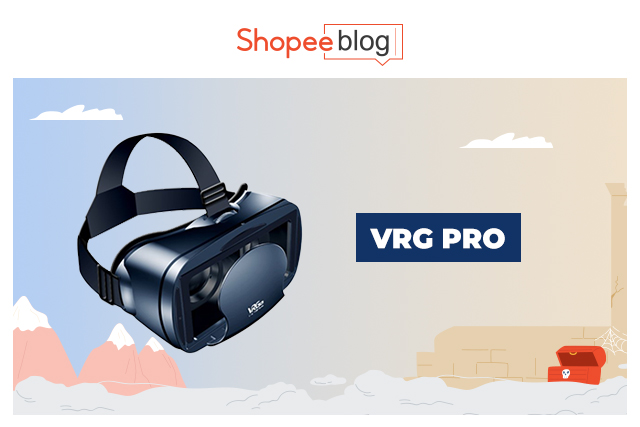 Are you not that sure if you're willing to splurge a huge amount of money on a VR headset? Then the VRG Pro is definitely up your alley! This affordable VR headset won't drill a hole in your wallet but will deliver on your virtual reality expectations! With its phone compatibility, you can easily switch out the large screen or small screen to better fit your phone and have a better viewing experience. It also has full-screen vision and supports a giant screen so you can better enjoy your movies and a 120-degree wide-angle to top it off! To protect your eyes from long hours of use, it also has a blue light lens to help prevent any blue light from reaching your eyes. Dealing with myopia and worried you'll have to wear glasses while using a VR headset? You don't have to worry about that with the VRG Pro! Those with myopia can use this VR headset within 800 degrees without the need for glasses! So join in on the fun and experience virtual reality with this headset! 
Experience the Wonders of Virtual Reality With the Best VR Headsets on Shopee! 
Your gaming and viewing experience will reach new heights with the help of the best VR headsets in town! Experience playing games and watching movies, concerts, or events in a whole new level with the amazing technology of virtual reality. Don't miss out on the fun and treat yourself to a virtual reality headset now! Explore other ways of playing games by checking out the best gaming laptops and gaming phones too! 
Comments