Vegan dishes – you've surely heard of them and you've probably already tried them or you're interested to! There are tons of different kinds of diets out there. The vegan diet is one of the most common diets even until today. People who opt to have a vegan diet resonate with the central idea of veganism which is to stop animal cruelty and exploitation. The vegan diet excludes animal products like meat and animal-sourced products such as honey, dairy, and eggs. Whether you love to eat occasional vegan dishes or you've chosen to have a vegan diet, we're glad you stumbled upon this article. Here are five easy vegan recipes that you should definitely try at home!
Don't miss out on the Food Fair happening this May 21, 2021! In this month's Food Fair, you can get up to 77% off on healthy and delicious food products! Shop must-have ingredients from our Vegan & Keto Selection. Get a chance to satisfy your Asian Food Cravings too! Whether you're just dipping your toes in the world of veganism or you've dedicated your life to it, the Food Fair is the answer to all your needs! 
Must-Try Easy Vegan Recipes
1. Strawberry Smoothie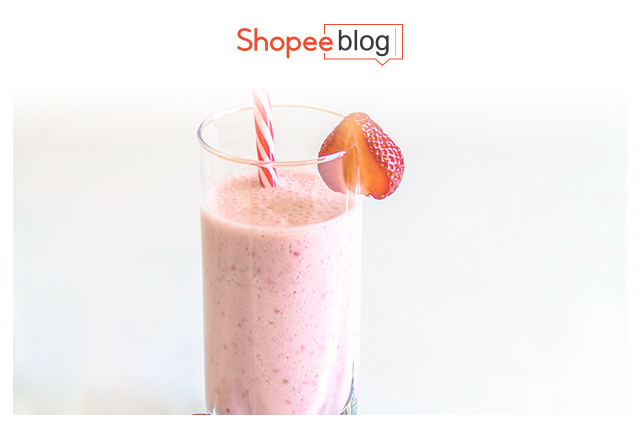 Credit: PhotoMIX Company / Pexels
Add a ray of sunshine to your day with a flavorsome and healthy strawberry smoothie. You can have this for breakfast or as a tummy-filling snack. This smoothie recipe is extremely easy to follow and all you need are three ingredients! It doesn't get any easier than that! Plus, it's so quick to prepare so you can make this smoothie even when you're in a rush. 
(yields 1 serving)
Ingredients: 
Steps: 
Prep the fruits by removing the hull of the strawberries and slicing the banana.
Put all the ingredients in a blender and blitz until it's smooth.
Pour the smoothie in a glass and drink up! 
2. Spicy Mushroom Spaghetti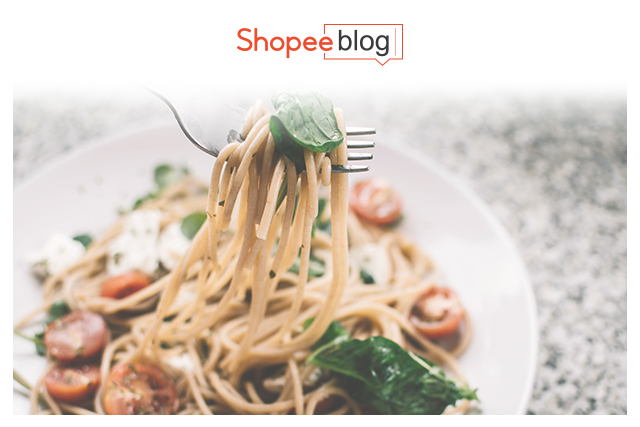 Credit: Lisa Fotios / Pexels
A fan of spicy flavors and pasta? This vegan pasta dish will surely make your tastebuds sing! Mushroom spaghetti is already amazing as it is, but with an extra kick of heat, it will take you to a whole other dimension. You'll surely find a lot of easy vegan recipes out there, and this certainly makes the list. You simply can't mess this up even if you're not that experienced as a home cook! It will only take you less than 30 minutes for you to cook this vegan pasta so you'll be filling that tummy in no time. 
(yields 4 servings) 
Ingredients:
Steps: 
Heat 1 tbsp of olive oil in a pan then add mushrooms. Fry mushrooms over high heat for 3 minutes or until mushrooms are soft and golden. 
Put the garlic on the pan and fry for 1 more minute.
Add parsley, onion, celery, and remaining olive oil. Fry for 5 minutes.
Stir in the tomatoes, chili flakes, and a pinch of salt on the pan then let it boil.
Lower heat and let it simmer with no cover for 10 minutes until the sauce is thick.
Boil spaghetti while the sauce simmers.
Put the spaghetti in a bowl then top it off with the sauce, and serve. 
3. Fried Rice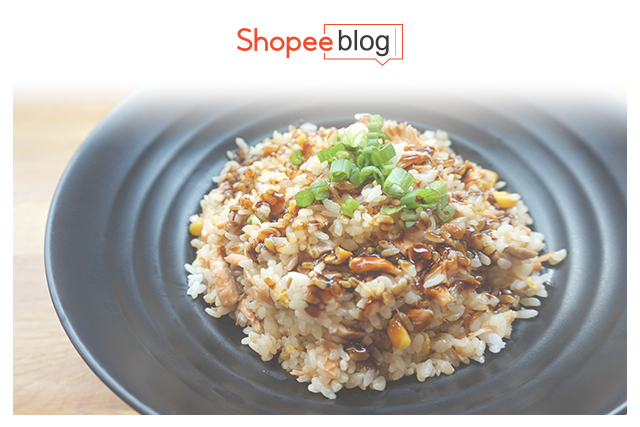 Credit: Trista Chen / Pexels
On the hunt for more easy vegan recipes? Try out this fried rice recipe that's loaded with vegetables and packed with protein. Satisfy your cravings with this fried rice recipe that's simple to make yet extremely flavorful. This Asian-inspired fried rice can be your main course or even your side dish! All you need are the ingredients listed below and a little over an hour to whip out this scrumptious fried rice dish. 
(yields 4 servings)
Ingredients:
Base: 
Sauce: 
Steps:
Cook rice in your rice cooker.
Preheat the oven to 204 degrees Celsius.
Wrap tofu in a clean towel and squeeze out the liquid by putting a heavy object on top of it.
Dice tofu into cubes, put a baking sheet on a tray, and place diced tofu on the baking sheet.
Bake tofu in the oven for 26-30 minutes or until tofu is firm and crispy to your liking. The longer the tofu bakes, the crispier and firmer it gets.
Put all sauce ingredients in a mixing bowl and mix until everything is combined well. Adjust the flavor based on your desired taste.
Once the tofu is out of the oven, cook it on a hot pan over medium heat for 3-4 minutes. When tofu turns deep golden brown on all sides, remove the tofu and set aside 
Add carrots, peas, green onion, and garlic to the hot pan. Saute for another 3-4 minutes. Stir occasionally and add soy sauce.
Add rice, tofu, and sauce to the pan. Stir until everything is properly combined. Cook and stir for 3-4 minutes.
Put the fried rice on a plate and serve. 
4. Carrot and Coriander Soup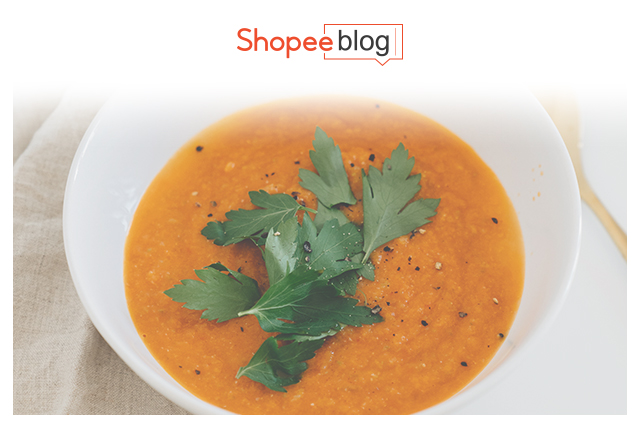 Credit: alleksana / Pexels
Slurping a carrot and coriander soup is a great pick-me-up. The combination of all the ingredients is definitely appetizing and it will leave you wanting more. It's a perfect way to tie up any meal too! This recipe is so easy to make that it's just as easy as heating canned soup. But this carrot and coriander soup is definitely healthier and mouthwatering. Give this recipe a try and make sure to add this to your list of go-to easy vegan recipes!
(yields 4 servings)  
Ingredients:
Steps:
Heat vegetable oil in a large pan. Once the pan is hot, add in the chopped onion then fry for 5 minutes. 
Mix in the potato and ground coriander. Cook for an additional 1 minute. 
Add the carrots and vegetable stock. Leave it to boil. Once it boils, lower the heat. Cover the pan and let it cook until the carrots are tender.
Put everything from the pan into a food processor or soup maker. Let it mix until the soup is smooth. 
Pour soup into a bowl and serve. 
5. Chocolate Cake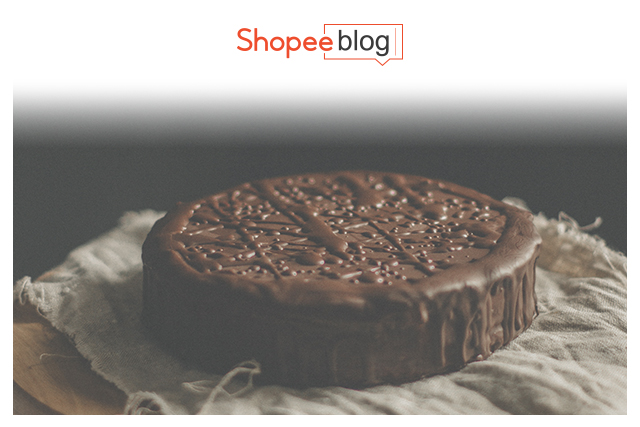 Credit: Marta Dzedyshko / Pexels
You can never go wrong with chocolate cake. It's the ultimate comfort food out there! With this recipe, you'll be able to indulge in a fudgy and delectable vegan chocolate cake that tastes just like any other non-vegan chocolate cake out there. Baking may seem daunting, but with this easy-to-follow and beginner-friendly recipe, you have nothing to fear! Prepare your ingredients, and let's start baking! 
(yields 12-16 servings)
Ingredients:
Batter:
Icing:
Steps:
Batter:
Heat oven to 160 degrees Celsius.
Grease two 20cm sandwich tins with dairy-free sunflower spread. Then put a baking sheet on top.
Put the avocado and muscovado sugar in a food processor. Let it mix until it's smooth.
In a bowl, add flour, cocoa powder, baking soda, baking powder, soya milk, vegetable oil, salt, and vanilla extract. Mix until the batter is velvety. 
Put the batter in your sandwich tins and place it in the oven.
Bake for 25 minutes or until the cake rises.
Once it's done baking, remove from the oven and let it cool.
Icing: 
Mix the avocado with dairy-free sunflower spread using an electric mixer.  Mix until it's creamy and smooth in texture. 
After mixing, put it through a sieve to remove any remaining chunks.
Melt the chocolate either in a bowl over boiling water or in a microwave. Set aside to cool.
Simmer soya milk in a pot. After simmering, incorporate it into the sifted cocoa powder in a large bowl.
Combine the avocado mix with sifted icing sugar, melted chocolate, and vanilla extract until the icing is thick. 
Put the icing on the cake and add sprinkles for toppings. 
Get Cooking with these Easy Vegan Recipes
Whether you're testing the waters or ready to take a plunge and commit to a vegan diet, these easy vegan recipes will surely leave you satisfied. Plus, the Food Fair has got you covered with discounted prices on Vegan and Keto selections. Unleash the home cook in you and delight yourself in these savory and flavorsome dishes! 
Check out Shopee's wide array of kitchen appliances to create these delicious recipes at home. On top of that, check out the Nespresso Sale for affordable prices on a deluxe coffee machine to kick start every morning with a fresh brew of coffee!
Comments