It's high time for you to join the ever-growing community of cyclists in the metro with your very own road bike! What was once an overlooked means of transportation has now turned into a sought-after solution for the difficult commute situation and heavy traffic in the Philippines. With increasing bike lanes constructed on various highways, you'll be able to ride smoothly and avoid getting stuck in traffic in the city. Not to mention, it's eco-friendly, a worthwhile hobby, and a great avenue for cardio exercise! The best part? You won't even have to drill a hole in your pocket to get a reliable city bike. Check out the best budget road bikes below and a few things to consider in choosing one!
What To Consider When Buying Road Bikes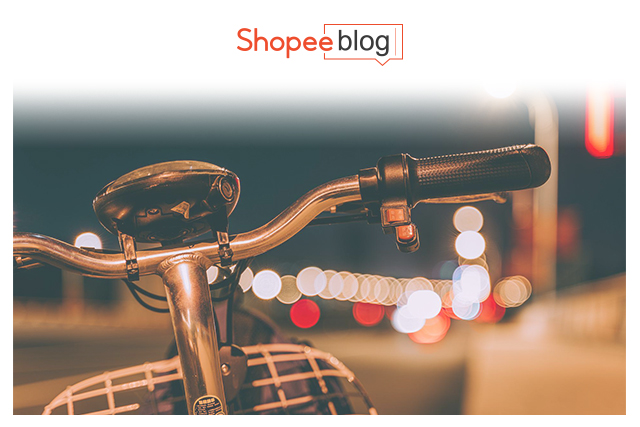 If you're new to the world of cycling, road bikes have one thing in common – they are all built for speed and endurance. Some road bikes are even designed to put you in the most aerodynamic position for a quicker pace, also known as aero road bikes. So, to keep you up to speed (pun intended), here are a few things to consider when choosing the best budget road bikes. 
1. Frame
The heaviest part of a road bike should definitely catch your attention! The bike frame's weight will influence the bike's speed and the rider's endurance. The lighter the frame, the less tired you'll be and the faster you'll go! Alloy is a widely-available lightweight option you can go for. Some bike frame materials also have shock-absorbing properties that will help you endure more bumps on the road, like steel and carbon fiber.
2. Groupset
A groupset is the collection of parts that make up your bike's drivetrain. This includes the shifter, chainrings, gears, crankset, and derailleurs. Look for smaller gears and chainrings if you want to exert less effort in pedaling. Apart from that, shifters give you more control over your bike's resistance which also influences your speed based on your pedaling. A seven-speed shifter is a comfortable choice, but you can opt for twelve-speed shifters for maximum control.
3. Brakes
Rim brakes and disc brakes are the two most popular choices for you to choose from. Most budget road bikes come with rim brakes as they're more affordable and easy to maintain. On the other hand, some road bike brands have adopted disc brakes from mountain bikes. Although they come at a higher price, they offer quicker stops even in bad weather conditions!  
4. Wheels
Ideally, your set of wheels should be slim and lightweight to balance your ride's speed and comfortability. Your road bike wheels should weigh less than 1.5 kg and around 25 to 32 mm in width. In terms of diameter, 700c bike tires are the best for tarmac and gravel roads. 
Best Budget Road Bikes For Your Daily Ride In The Metro
1. Mature Road Bike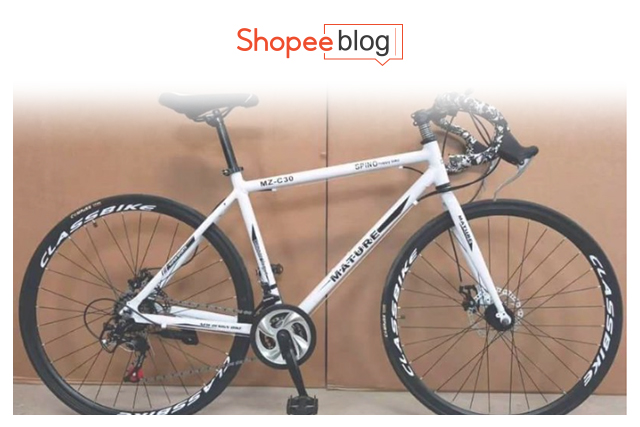 Over time, your bike frames could be scratched or dented by the other parts of your bike. But you won't have to worry about that for a long time when you buy a Mature Road Bike! Featuring a special rubber protection, this road bike can block the other components from damaging its alloy frame. Its dual disc brakes are a huge plus too for cautious bikers who need the strongest brakes. Even at an affordable price, the bike comes with Shimano 7×3 Shifter, a popular choice for smooth shifting!
2. Lauxjack Road Bike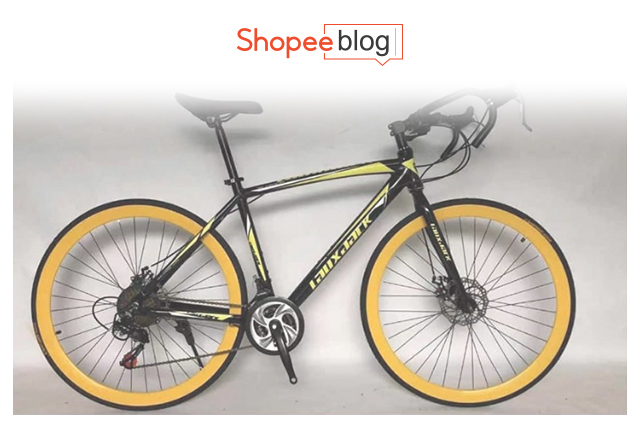 Lauxjack Road Bikes are another prime choice for those looking for road bikes with Shimano bike parts! Equipped with a Shimano TZ-30 shifter, TZ-50 rear derailleur, and TZ-30 front derailleur, you know you're already getting a durable bike at a budget-friendly price. Plus, this sleek-looking road bike comes in a matte finish and is available in four colors: red, blue, yellow, and silver! 
3. Eternal Road Bike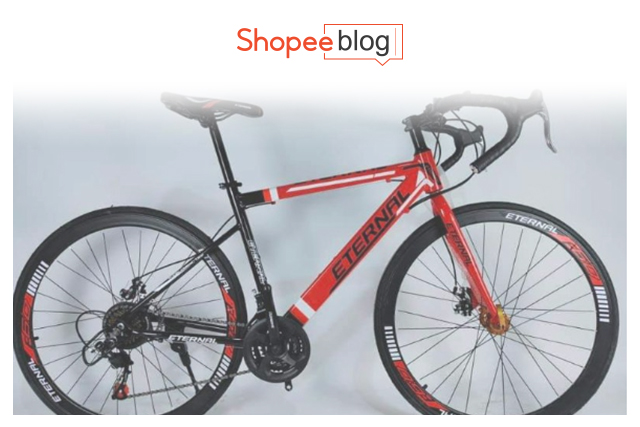 If you're new to the city bike scene, alloy road bikes are the best entry-level choice not only for their affordability, but also for their stability and lightweight. This is why the Eternal Road Bike is a fail-safe option for beginners, featuring an alloy frame, rim, and stem! Its carbon steel handlebar is also a smart addition since it's stronger than alloy handlebars and weigh much less. That's not all, the Eternal Road Bike also features a Shimano shifter and derailleur that can handle the roughest rides! 
4. Skyland Storm V8 Road Bike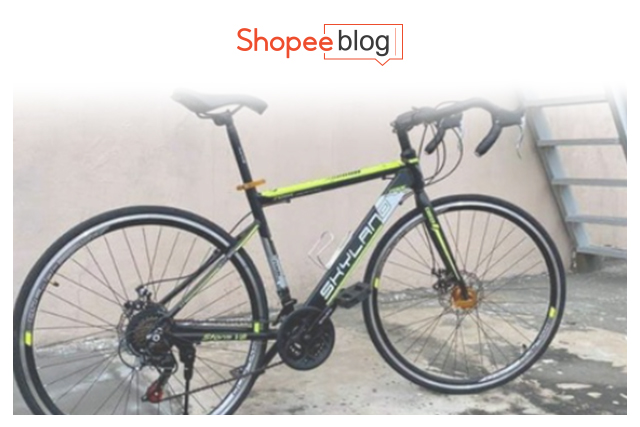 If you see yourself customizing certain bike parts in the future, we recommend getting the highly-customizable Skyland Storm V8 Road Bike! This bike comes with a notable 8×3 shifter, which provides a higher speed control than the typical 7×3 shifter. A faster bike should have stronger brakes, which you'll get in this bike's Shimano dual disc brake! Complete with 700c tires and a Shimano bike groupset, this affordable road bike hits all the marks for a high-performance ride. 
5. Phoenix Road Bike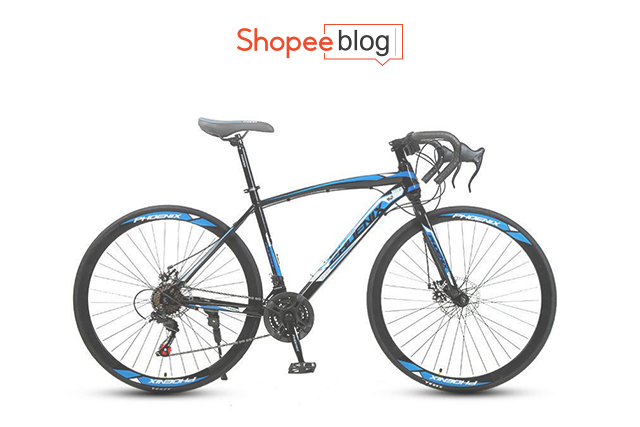 Take on the bumpiest and roughest roads with a Phoenix Road Bike! Made with a carbon steel frame, you'll get to enjoy the smoothest rides with this shock-absorbing city bike. It's also one of the best budget aero road bikes that you can also use in road bicycle racing. The bike certainly won't lack in brake performance with its mechanical dual disc brakes. Along with a 700c wheelset and an 8×2 Sensah Reflex STI shifter, satisfy your need for speed with the Phoenix road bike!
Hit The Road With Your New Budget Road Bike!
Enjoy smooth rides without breaking the bank when you take a pick from our list of best budget road bikes above! Navigating the city through cycling is now a breeze thanks to the top road bike brands that designed these affordable road bikes with incredible features. Don't forget to gear up on the essential bike protective gears for a safe ride! If conquering steep roads and rough terrains pique your interest, go ahead and check out the best mountain bike brands!
Comments