Cooking is both an art and a science. There are a lot of chemical reactions to take into consideration to get the best taste out of your meal; there's a lot of creativity put into plating! Whether you're a seasoned chef or just a beginner, everyone knows the trick to creamy goodness is Nestle all purpose cream! Compared to heavy cream, this has a lighter consistency as well as less calories. It's also much more affordable, and on Shopee Philippines, you can expect a discounted price on this crowd favorite! Ready to get creative? Try these  Nestle all purpose cream recipes for an easy yet delicious meal!
Nestle All Purpose Cream Recipes To Try
Cook It! 
Bacon and Mushroom Carbonara
(yields 4 servings)
Credit: Engin Akyurt / Pexels
The traditional Italian carbonara actually uses no cream at all, but let's embrace local and make some classic Pinoy carbonara! It's easy, creamy, and absolutely delicious. You can whip up a hearty meal in just 30 minutes. Carbonara is a pasta dish everyone enjoys. We all know sweet-style spaghetti is what's expected at celebrations and events, but creamy bacon and mushroom carbonara is a great change of pace that you and your guests will enjoy. 
Ingredients:
Steps:
Let the water boil in a deep cooking pot.
Add salt and follow steps on the pasta package to cook your spaghetti. Once done, drain the water and set aside. 
Bring out another pot to prepare the sauce. Cook your bacon in medium heat until crispy.
Remove bacon and set aside in a clean bowl. Saute your garlic in the bacon fat until golden, then add drained mushrooms.
Add Knorr Beef Cube. Crush it and continue stirring the pot for 1 minute.
Pour Nestle all purpose cream into the pot. Stir and cook for 5 minutes.
Add parmesan cheese and half of your bacon, keep stirring until smooth.
Season sauce to your liking with salt, pepper, and Magic Sarap.
At this point, you can choose to mix your pasta into the sauce or arrange pasta in a tray and pour the sauce over it.
Top your carbonara with the leftover bacon and more parmesan cheese, as well as parsley (optional).
Serve and enjoy!
Chicken in Garlic-Cream Sauce
(yields 6 servings)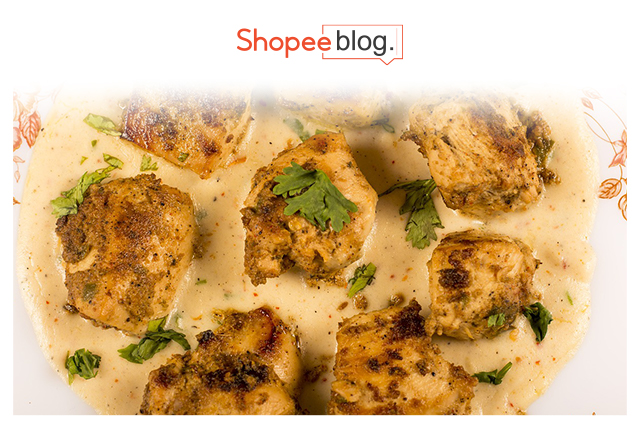 Credit: Nrs_Kitchen / Pixabay
If you love creamy white sauce, you can have it over your rice too! Check out this chicken in garlic-cream sauce. It's simple and easy to prepare, but it's packed with zesty garlic flavor. Paired with cream, it gives you the right balance for a fulfilling meal. You might even enjoy having some leftovers so you're left with an even tastier meal the next day!
Ingredients:
1 cup Nestle all purpose cream
6 chicken parts, skin on
2 tbsp cooking oil
5 cloves garlic, lightly crushed
4 sun-dried tomatoes, sliced
2 tbsp pesto sauce
½ cup water
¼ cup basil leaves, sliced
Salt and pepper to taste
Steps:
Heat oil in a clean pan. Season chicken parts with salt and pepper. Fry chicken until cooked through, set aside for later.
Heat oil in another pan over low heat. Add garlic and tomatoes, stir for 35 seconds. Add cream, pesto, water, and half of the basil leaves. Continue stirring until well-combined.
Add chicken to the pan with the sauce, and cook until chicken is heated through. Adjust seasoning accordingly.
Transfer onto a serving plate, top with more basil.
Serve while hot and enjoy!
Sweeten It!
Fruit Salad
(yields 10 servings)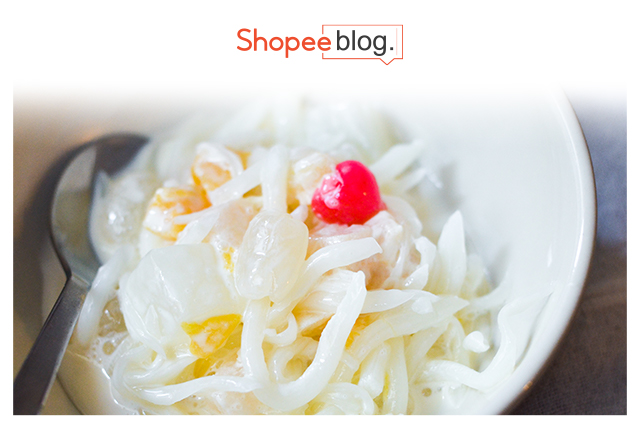 Credit: Allan Reyes / Flickr
Nothing says fiesta like everyone's favorite fruit salad! This is one of the quickest desserts to make, because all you do is combine your ingredients. Food preparation is quick and easy, but it gives you a delicious outcome! Fruit salad is a foolproof recipe to try, and you can make it your own by adding extra ingredients. Be it lychees, gulaman, sago, nata de coco, and more, the possibilities for improving a fruit salad recipe are endless!
Ingredients:
1 Nestle all purpose cream (250mL), chilled
Can of 168mL sweetened condensed milk
1 cup young coconut meat, shredded
½ cup cheddar cheese, in cubes or grated (optional)
Steps:
In a large bowl, combine and mix Nestle all purpose cream with condensed milk.
Add the remaining ingredients and toss until well-mixed.
Cover the bowl in cling wrap and refrigerate (or freeze) for several hours before serving.
No-Bake Mango Cheesecake
(yields 8-12 servings)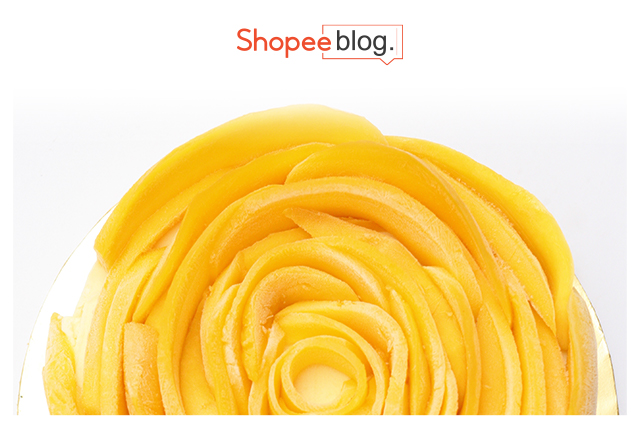 Credit: Crave Malay Mail / Flickr
Some people claim that baking is more difficult than cooking. You need precise temperatures and measurements to get the perfect doneness on your baked goods. At least with no-bake mango cheesecake, you can enjoy your favorite dessert without even having to turn on the oven. In the future, you could even experiment with different toppings like blueberries, cookies, or a combination of your favorite sweet treats!
Ingredients:
1 pack Nestle all purpose cream (250mL)
⅓ cup butter, melted
1 and ¼ cup crushed graham crackers
¼ cup sugar
1 cup cream cheese, softened
½ cup condensed milk
1 tbsp unflavored gelatin, dissolved in ¼ cup lukewarm water
2 pcs mango, sliced
Steps:
Combine butter, graham crackers, and sugar in a bowl. Press into a springform pan (9") and chill for 15 minutes.
In a food processor, combine cream cheese, condensed milk, and Nestle all purpose cream. Add dissolved gelatin and continue blending until smooth.
Pour mixture onto the crust and decorate with your mangoes.
Chill before serving.
Drink It!
Creamy Dalgona Coffee
(yields 3 servings)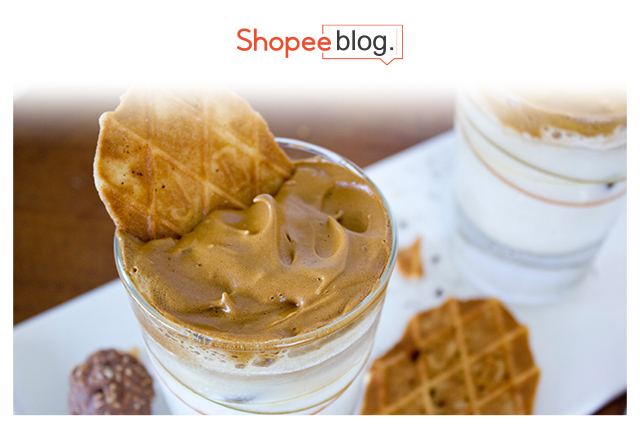 Credit: Sharon Murillo / Pexels
Dalgona coffee is a Korean trend that Filipinos love! It's a whipped coffee drink that is totally Instagram-worthy, and you don't even need the finest beans for this. Whipped coffee actually works best with instant coffee, so you're saving tons of money by serving yourself a fancy cup of dalgona coffee. Switch things up by adding more creaminess to your drink with Nestle all purpose cream! 
Ingredients:
1 pack Nestle all purpose cream (125mL)
2 tbsp Nescafe Classic
⅓ cup condensed milk
2 tbsp brown sugar
2 tbsp hot water
1 tbsp Milo powder
Steps:
Mix instant coffee, sugar, and hot water in a bowl. Use a whisk or an electric frother to whip until it creates stiff peaks.
Combine and mix Nestle all purpose cream and condensed milk, pour into glasses, and add 3 cubes of ice.
Top it off with whipped coffee mixture, sprinkle Milo powder on top.
Serve immediately, take pictures, and enjoy! 
Fruit Salad Shake
(yields 2-4 servings)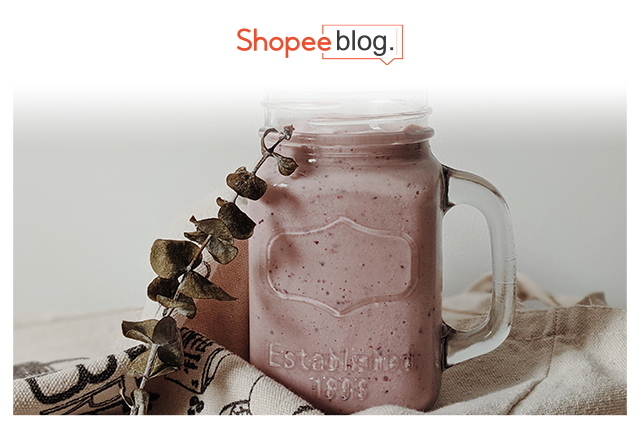 Credit: Valeriia Miller / Pexels
Some Nestle all purpose cream recipes just go together. If you made our fruit salad above, you don't even have to worry about leftovers! You can use it to make a refreshing fruit salad shake. Depending on how much leftovers you have, you might want to put them in the freezer instead of the refrigerator to preserve its freshness. This way, you can continue making this creamy, delicious drink until everything is gone!
Ingredients:
½ cup Nestle all purpose cream
2-4 cups leftover fruit salad
½ cup Nestle fresh milk
1-2 cups crushed ice
Steps:
Combine fruit salad, Nestle fresh milk, and Nestle all purpose cream in a blender.
Process until fruits are crushed, add ice and blend until smooth.
If it runs too thin, add more cream. If it runs too thick, add more milk.
Pour contents in mason jars and serve.
Shop Ingredients for Nestle All Purpose Cream Recipes this 10.10 Brands Festival
Don't miss out on the 10.10 Brands Festival! With all the Nestle all purpose cream recipes listed here, you can easily shop for your ingredients on Shopee Philippines. Not only are our brands 100% Authentic on Shopee Mall, but you also get to enjoy free shipping with zero minimum spend! Grocery shopping is a lot of work, so lessen your outdoor errands and save time by shopping from the comfort of your home.
If you're looking to expand your recipes list to improve cooking skills, check out our collection of healthy recipes, Korean recipes, and other delicious food trends to try!
Comments