Marie Kondo, minimalist lifestyle, summer decluttering – these are just some of the popular trends that urge us to live a clutter-free life. Juggling our daily lives with school, work, or parenting – most of us might question how people can have the time to organize one's own home. Add the summer heat that hinders us from moving around, and the thought of having to clean your entire space can already make you tired. But what better time to organize your home (if you haven't yet) than this summer season! Who wants more clutter in the midst of this heat, right? So if you want a head start on how to be neater, read on to discover three easy and surefire decluttering tips to help you get organized.
3 Simple Decluttering Tips For A Clutter-Free Summer
1. Plan ahead  
As the old cliche goes, "Failing to prepare is preparing to fail." Before you actually start physically tidying up your home, make sure to prep yourself mentally. With all the clutter we have, it can be a bit overwhelming to just dive right into your kitchen or closet and start letting go of things. Organizing your home is a big and daunting task but it's the right step towards having a minimalist lifestyle! So take the time you need to get things done. It can be a week for some, or even a month or two for others. Here's a simple day-by-day schedule on what area of your home to prioritize if you intend to do this in a span of 30 days.
2. Get equipped
After prepping yourself for the month-long decluttering ahead, getting the right tools is your next step. You can treat this as a soldier going into battle. You wouldn't want to go into battle without the correct weapons, right? Getting the right tools is an essential decluttering tip! Plus, having these tools at your disposal will help you be more aware of the things that you have at home and encourage you to buy only what you need. Here are some readily available suggestions that you can find on Shopee Philippines:
Wardrobe organizer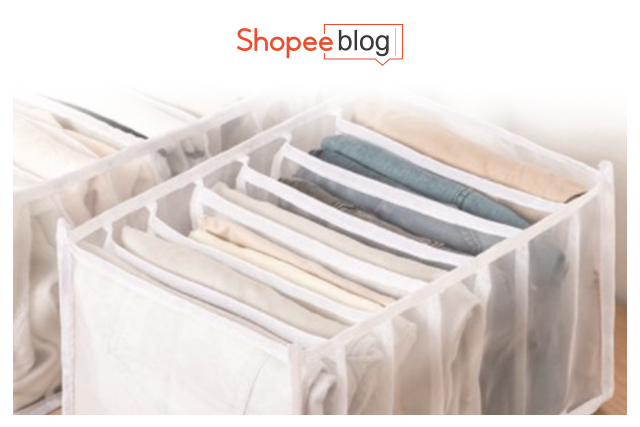 Keep your wardrobe sections neat with these handy wardrobe organizers! From shirt organizers that help stack your shirts neatly to underwear organizers that help prevent a heap of mess from happening – this is organization at its finest. Another decluttering tip would be to grab a shirt folding board so that you can neatly and uniformly fold your shirts as efficiently as possible.  
Bathroom Organizer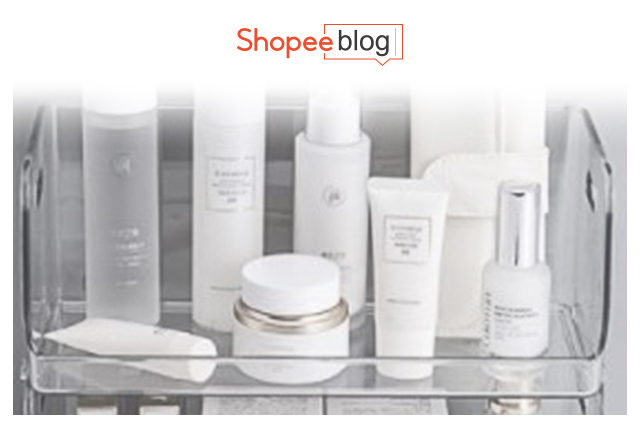 With all the toiletries that fill our bathroom, it can be a challenge to keep things tidy without the right tools. Keep everything in order with the help of a bathroom organizer! Having this can also help avoid accidental spills from your favorite shampoo or skincare product. Go for stackable acrylic organizers that get the job done while they sit pretty on your bathroom counter or cabinet. If you don't have a lot of counter space to work with, you can opt for adhesive shower organizers that you can easily stick to your bathroom walls! 
Desk organizer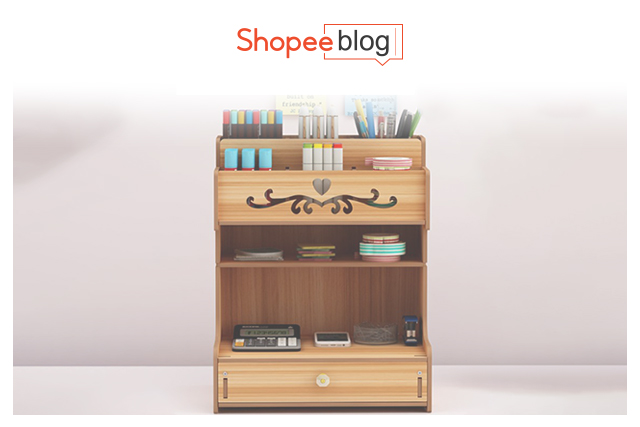 Having an organized workspace can help clear your mind and boost motivation as you work. Achieve that with the help of desk organizers! Wooden desk organizers have been the talk of the town because of how cute it is in size plus the multiple pen holder slots along with their dainty drawers. Give your books a designated spot on your desk too with a desk bookshelf! These take up a fraction of your desk space and seeing your books stacked in an organized manner will definitely please you.
Shoe storage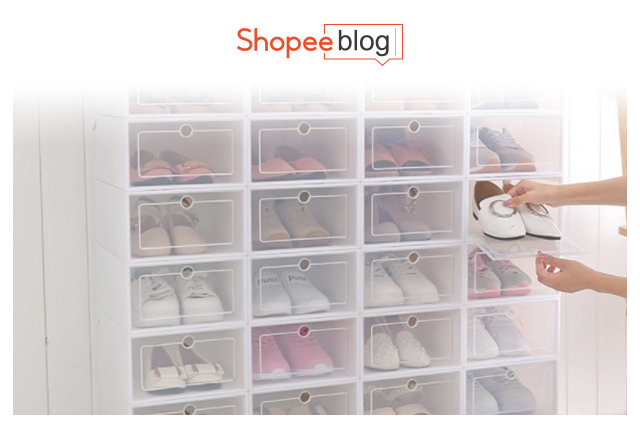 Whether or not you're a sneakerhead with a broad collection of shoes, every home needs the best shoe storage available! Treat your shoes to foldable shoe boxes. Apart from your shoes looking organized, you get to keep them clean and dust-free! For a more aesthetically pleasing option, buy a bamboo shoe rack organizer that looks great in any home. 
Bag organizer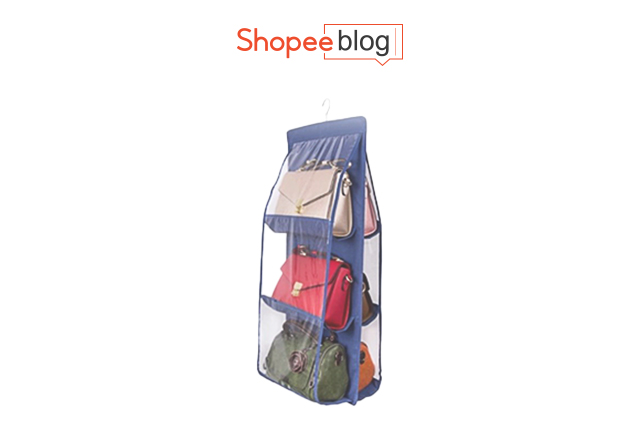 The last thing that you want is for your bags to be strewn all over your home. But with a hanging handbag storage to help, you won't have to worry about that ever happening! These hanging handbag storage are dust-proof and can usually fit a minimum of three bags. And as for your bag interior, treat yourself to a bag organizer insert. With all your valuables tucked in designated sections of the organizer insert, gone are the days of you wasting time looking for a specific item in your bag. 
3. Move things around
The Marie Kondo method, a.k.a the KonMari method, urges us to let go of a lot of things that don't spark joy, it doesn't necessarily mean throwing things right away. Simply moving your things to the right place can make a big difference in "lessening" clutter. Now that you have your organizers ready, start making sure you group things by category. Not only will this make your space look tidy, but it will also help you easily find things. For more KonMari method tips and tricks, watch the video below to learn from Marie Kondo herself! 
Give These Decluttering Tips a Shot! 
Pretty simple, isn't it Shopee fam? With the decluttering tips listed above and the Marie Kondo method in your back pocket, you're set to start the summer with an organized and clutter-free home. Speaking of summer, plan out your vacation either in the best beaches near Manila or have a chill staycation in Manila! On top of that, make sure to keep yourself safe from the summer heat with the help of the best sun protection products on Shopee Philippines! 
Written By: Bing Lobarbio – a free-spirited and creative minimalist-vegetarian who loves travelling for quick escapes from the hustle and bustle of Manila life.
Comments