Looking for motivation as you go back to the office? How about taking this as an opportunity to change up your wardrobe? Lovito has been all the buzz online nowadays, and for great reason! With eye-catching designs, great quality fabrics, and reasonable prices – it's about time that you try it out for yourself. So read on to discover a few casual office wear for ladies that you can put together to create the perfect casual work outfit with Lovito! Get ready to unleash the fashionista in you! 
Casual Office Wear for Ladies that Make the Perfect Office Outfits with Lovito
1. Flare Pants + White Lace Chiffon Blouse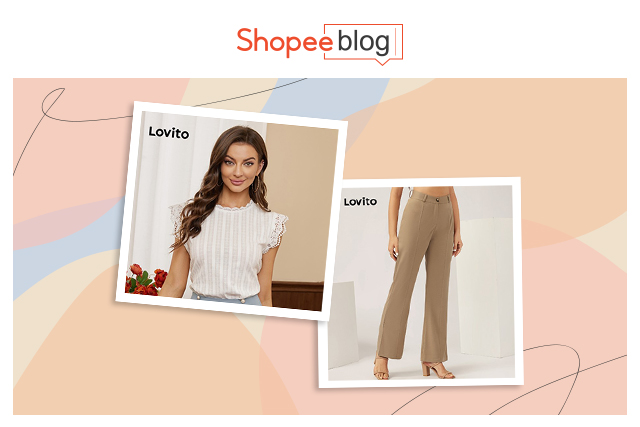 Do you know what's never going out of style? Flare pants! One of the most popular trends back in the mid-60s is back and they are not going anywhere. Lovito proves itself to be on-trend with this elegant plain flare leg slit pants in a stunning khaki color that goes with just about any top. But to complete this office outfit idea, pair it with the white lace chiffon blouse from Lovito on Shopee for a dainty and casual look! 
2. Floral Dress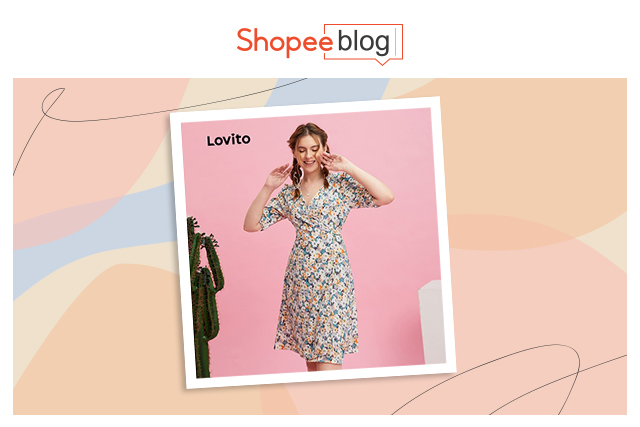 Make it feel like it's summer all year round with a floral dress! At the top of the list when it comes to effortless casual office wear for ladies is a flowy dress like the Lovito cute floral puff sleeve dress. You've got yourself a fun floral print, a flattering a-line skirt, and puff sleeves to get you looking work-ready! You can never go wrong with this office wear for ladies, especially when you pair it with your favorite sandals. 
3. Floral Skirt + White Top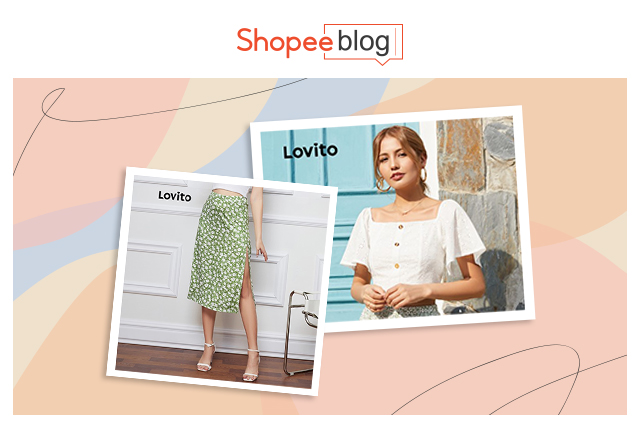 On the other hand, if you're a fan of floral prints but don't fancy dresses – then a floral skirt it is! With its lightweight and breathable fabric coupled with its head-turning floral print, the Lovito floral print split thigh skirt is a stunner indeed. Let the skirt be the highlight of your casual work outfit when you wear it with the Lovito plain button flounce sleeve blouse in white! 
4. All Black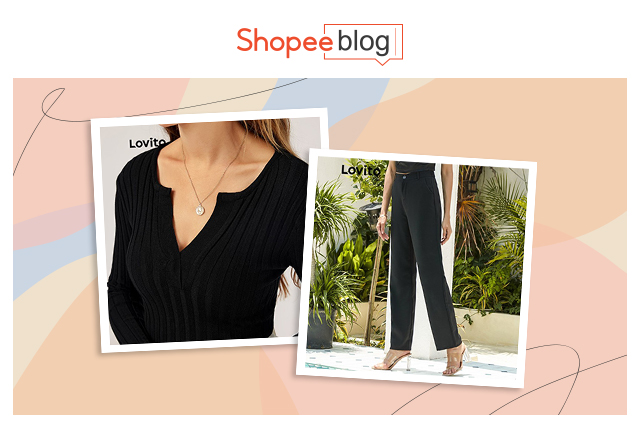 Nothing says "casual office wear for ladies" than an all-black ensemble! Look professional and elegant while keeping it casual and effortless with Lovito's most popular black-colored pieces. This black plain v-neck knit sweater together with black high-waist straight-leg pants should seal the deal! Soon enough, these pieces will be a staple in your collection of work outfits for women. Finish it off with your favorite black heels and you're on the right track to exuding girl boss vibes! 
5. Monochrome Tank Top + Pants
Another office outfit idea that will hit it out of the park is a monochrome look! Dressing in one color is the perfect way to balance out looking casual yet stylish when putting together a work outfit for women. When you create an outfit with the Lovito plain sleeveless tank top and the casual basic pants, both in brown, you've got yourself your favorite go-to office clothes before you know it! But don't stop there! Take it up a notch and top it off with a plain button-down blouse in white to pierce through the monochrome outfit you have under. 
6. Graffiti Print Top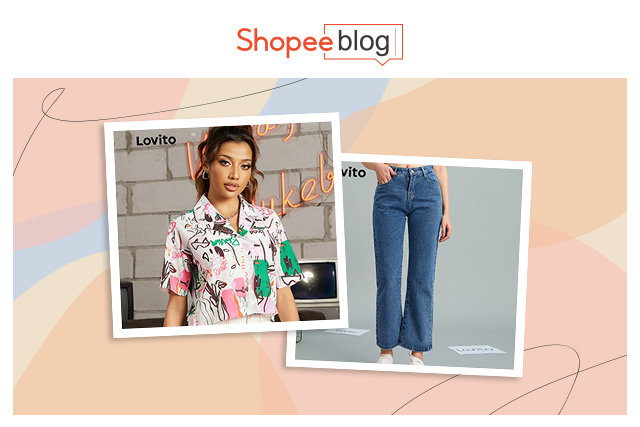 It doesn't get more fun than a graffiti print top! So make sure to throw this Lovito graffiti print cropped top into the mix, along with the Lovito high waist denim jeans. These pieces from Lovito on Shopee scream of fun, colors, and comfort – perfect as a casual attire in the office! Complete the look with your favorite pair of sneakers and you're all set. 
Get the Most Stylish Office Clothes from Lovito on Shopee
What are you waiting for? With all the casual office wear for ladies listed above, you've got yourself a ticket to switching up your wardrobe as you go back to the office. If you're a fan of Korean fashion, then make sure to check out these elegant Korean office outfits! Get your much-needed style inspos from our collection of women's fashion articles to give you a hand.  
Comments