Note-taking and drawing on touch screen devices demand extra precision that your fingertips alone cannot deliver. Luckily, stylus pens are here to save the day! Styluses provide you with the accuracy and natural feel as if you're using an actual pen on your device. Have you always wanted a stylus for your iPad or your Android tablet but the Apple Pencil doesn't fit your budget? Worry not, there are countless Apple Pencil alternatives available online that won't break the bank! With the overwhelming number of stylus pens in the market, it must be difficult to narrow down your choices. If you're having a hard time searching for the best iPad stylus, here are a few things you should consider before purchasing a stylus and five iPad stylus pens that are definitely worth the investment!
5 Best iPad Stylus Pens for Note-Taking and Drawing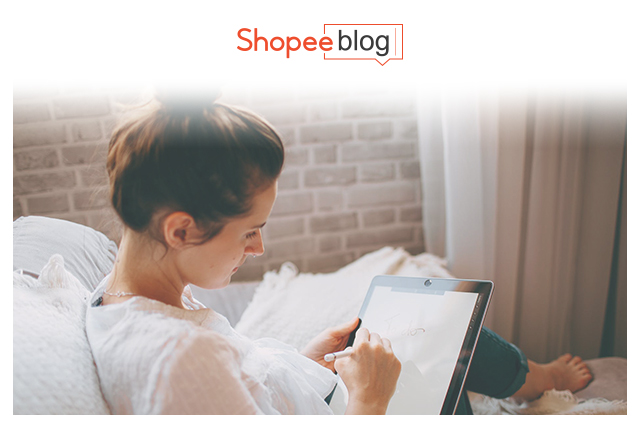 Credit: Helena Lopes / Pexels
When searching for the best iPad stylus pens, there are so many things to consider. One of the most important qualities is the stylus pen's compatibility with your device. We don't want your purchase to go to waste, so please double check your iPad or your Android tablet's model and confirm if it is suitable with the stylus you're considering. Another crucial factor is the stylus' design and build. The more similar it is to an actual pencil, the better, since it gives a more natural feel — and it can't be too heavy so that it won't strain your wrists while you're writing or drawing. The price is also an important factor, especially if you're looking for affordable Apple Pencil alternatives. Last but not least, is your personal preference! If you're using it for note-taking or drawing, you might be looking for specific features and remember to keep these in mind in your search. Without further ado, here are the five best iPad stylus pens!
Goojodoq 12th Stylus Pencil for iPad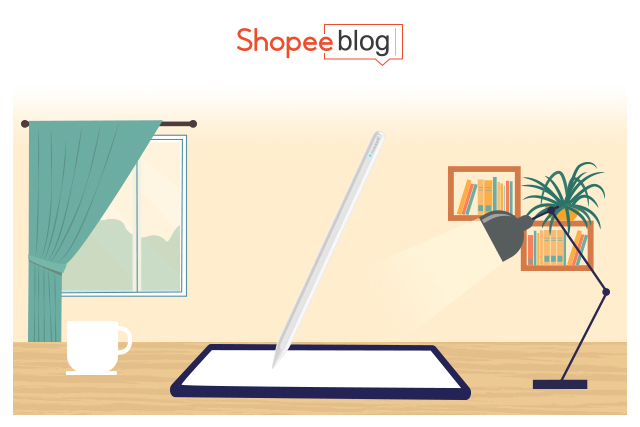 Credit: Goojodoq Online Store
This iPad stylus pencil is a crowd favorite! Goojodoq has a wide range of gadgets and products geared towards making your life easier, and their stylus pens are no exception from that! The Goojodoq stylus pen attaches itself magnetically to the side of your iPad for easier safekeeping. It also has palm rejection technology, so you can rest your palm on your device without worrying of it leaving any stray scribbles. Goojodoq also sells palm rejection gloves, if you want to be completely at ease that your notes and your sketches are safe. And if you're looking for that paperlike feel, Goojodoq also sells matte screen protectors for different iPad models. Not into the free pouch that comes with your stylus pencil? You can also buy their storage case that's compatible with their iPad stylus pens and the Apple Pencil. The Goojodoq 12th Stylus Pencil can charge wirelessly and has a smart tip that adjusts the weight of the line depending on the angle you use when you're pressing your stylus down. The more you tilt your stylus pencil, the thicker the line, similar to how a regular pencil would work. The 12th Stylus Pencil is compatible with iPads launched in 2018 and onwards, but Goojodoq also sells styluses for android tablets and iPads models released before 2018. Get the best Apple Pencil alternatives from this one-stop shop!
TODEX Universal Stylus Pen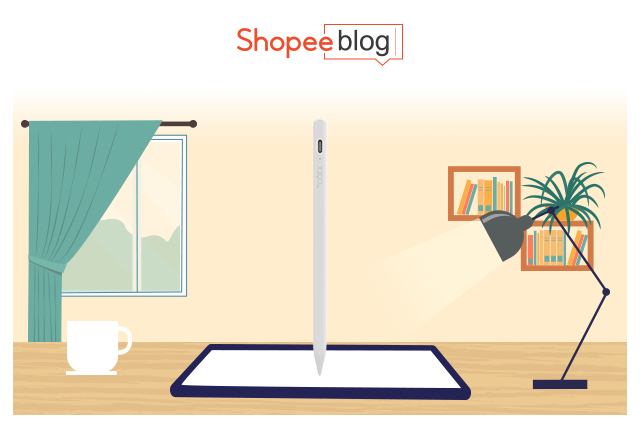 Credit: TODEX
The TODEX Universal Stylus Pen also magnetically sticks to the side of your iPad and it reacts to tilt pressure. However, this is an Apple Pencil alternative that's compatible with more devices across different brands. It also works with various Xiaomi, Huawei, Samsung, VIVO, OPPO, and Meizu devices! This pen also has a 1.5mm tip for more precise strokes and it doesn't require an app or a bluetooth connection to pair with your device. After five minutes of inactivity, the TODEX Universal Stylus Pen goes into sleep mode to save your battery. The battery of the pen itself can last for 12 hours straight, making it great for those hardcore writing sessions or whenever you're on your peak productive hours and charging your stylus would break your focus. The best iPad stylus is one that keeps up with you and all of your devices! This is perfect for e-learning students, so read on the best tablets for elementary students to find the perfect one to pair with your child's brand new TODEX stylus.
Fonken 2 in 1 Universal Stylus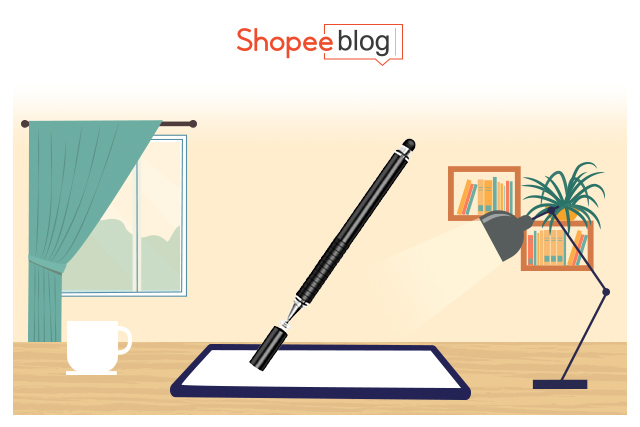 Credit: Fonken Official Store
If you're really on a tight budget, this is one of the most affordable options available online! The Fonken 2 in 1 Universal Stylus works great for simple and easy note-taking and sketches. This is a capacitive stylus and it works the same way as your finger does on your device. Compared to active stylus pens, capacitive styluses can work on any device and they generally have a wider tip. They usually don't require any batteries which makes them more convenient and budget-friendly! However, capacitive styluses are also generally less accurate and precise. So this is the perfect Apple Pencil alternative for those who just want a tool for highlighting their notes or for those who use their iPads for scribbling and jotting down notes. This is also great for people who hate smudges on their screen coming from their fingers. If you think your tablet needs a good wipedown, it's time to buy a screen cleaner and then you're all good to go. This product is also a double-headed stylus, one tip for a softer touch on your screen and the other tip is for making smooth and thin lines. The best iPad stylus pen doesn't have to be expensive!
Baseus Stylus Pen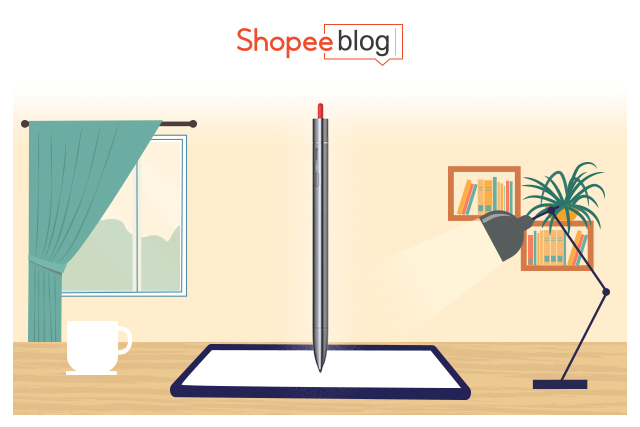 Credit: Baseus Official Shop
Here's an active stylus pen that will surely give you your money's worth! The Baseus Stylus Pen gives you an upgraded writing experience. It has this unique light feel which comes with a wear-resistant nib that will not scratch your screen when used. It also has a replacement nib if ever you accidentally misplace yours. Unfortunately, it's only compatible with the latest iPad models. But maybe it's high time for an iPad upgrade! The Baseus Stylus Pen precision tip doesn't streak or cut out when you're writing in cursive which makes it ten times easier to use. It also easily attaches to your device and it also has palm rejection technology. Lessen your mistakes with this iPad stylus pen!
ESR Pencil Stylus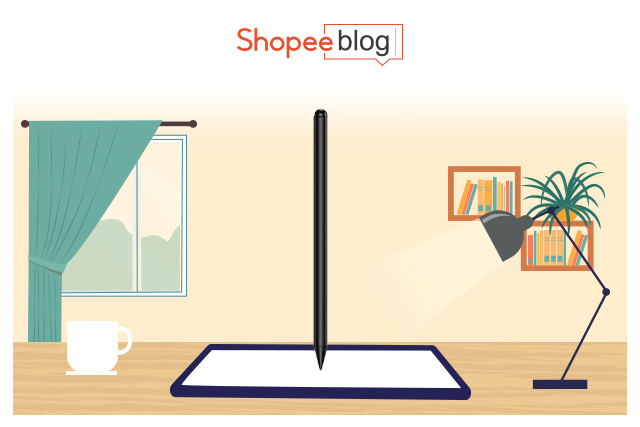 Credit: ESR Official Shop
To cap this list off is the ESR Pencil Stylus! It has a convenient power button at the end of the stylus to prevent you from accidentally turning it off. It also sticks to the edge of your iPad for easy storage, and you don't have to pair it with your device. All you have to do is double tap the power button and you can start writing! It also has palm rejection technology and, on top of it, tilt sensitivity! This makes it more suitable for artists and graphic designers. This Apple Pencil alternative is also fast charging and long lasting. It  will definitely give you the best bang for your buck with its precise, fluid, and responsive writing experience. This is really an Apple Pencil dupe, at a price that fits your budget! All that's left is for you to buy a stylus case to protect your iPad stylus and keep it with you for the long run!
The Stylus Pen is Mightier than the Sword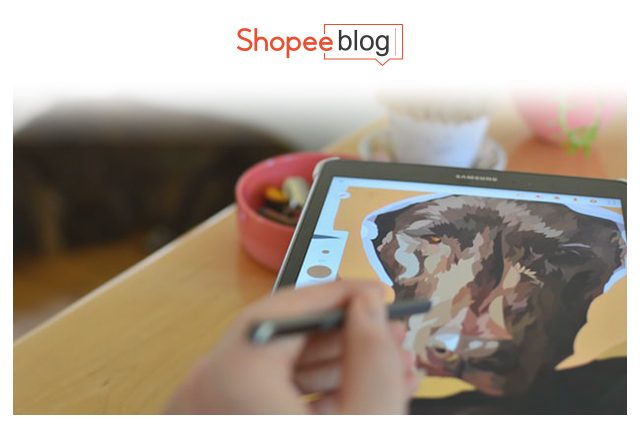 Credit: CHARLI / Unsplash
Other than the increased precision and accuracy, iPad stylus pens also allow you to maximize your device. You can take handwritten notes on your device and go paperless! Think of all the notebooks and pencils you can save. This is perfect for those who are shifting to a more sustainable and waste-free lifestyle. Check out other products that can kickstart an eco-friendly way of living. If you're buying an Apple Pencil alternative as a gift for a man in your life, here's a gift guide with 11 other gadgets you'd want to consider giving. Have fun with your new stylus!
Comments