After a long, busy, and tiring day, it is always important to cool down, destress, and relax. After all, we deserve a reward after hustling the entire day. If you're looking for the perfect way to unwind, why not pair this R&R with a good bottle of Korean alcohol to commemorate a productive day? Korean drinks are perfect to pair with any food, especially Korean food like your favorites—samgyeopsal, kimchi, or Korean fried chicken! Try all of the best soju flavors today, and share with us your favorite soju flavor find! 
Unwind with a Bottle (or Two!) of the Best Soju Flavors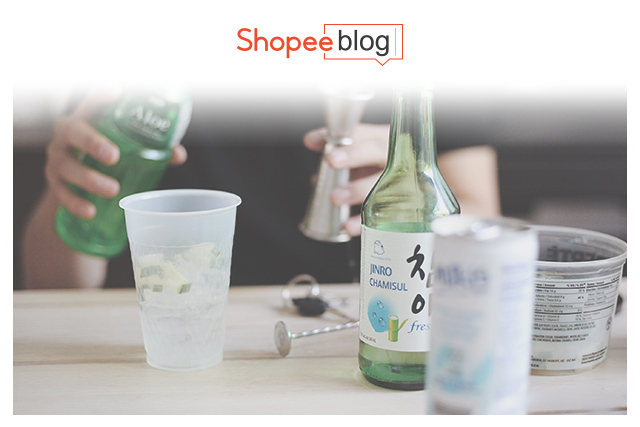 Credit: Samia Liamani / Unsplash
A good bottle of soju can be the perfect companion when drinking out with your friends because you can easily create different cocktail recipes with simple ingredients at home. Also, there are different fruity soju flavors for you to try depending on your preferences, which gives your soju experience a different kick to it. Check out the best soju flavors we recommend for your next inuman or e-numan with your friends or barkada!
Fresh Soju Flavor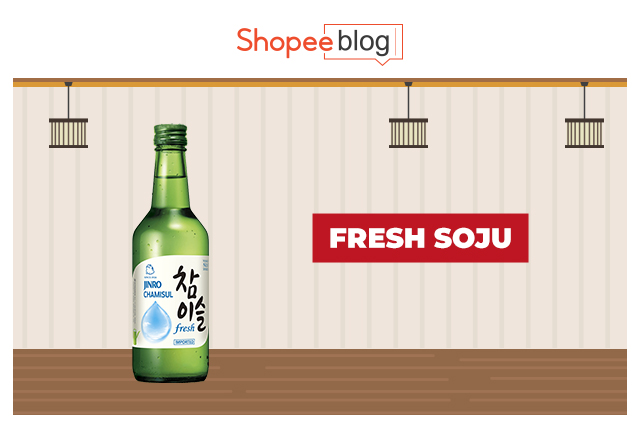 Credit: Jinro Philippines
Fresh soju is the original flavorless soju and also the strongest one on this list. It is reminiscent of the traditional vodka but with less alcohol percentage. Since this is the flavorless soju variant, you can pair this with any cocktail recipe for a refreshing soju drinking experience. We recommend the Jinro Chamisul Fresh Soju, which has a 17.8% alcoholic percentage if you're looking for a good and strong bottle of soju to chill after a long day. Make sure to pair it with your favorite pulutan, and drink responsibly!
Insider Tip: You can create the popular Melona-Ju when you pair one Melona ice cream popsicle stick with the fresh soju and a can of Sprite. Cheers!
Blueberry Soju Flavor
Credit: ShareMart
If you're looking for a fruity and fresh soju, you can opt to get the Blueberry soju flavor. The blueberry soju is a very versatile flavor as it's delicious on its own, and you can also pair it with different drinks to create an entirely new concoction. You can get your hands on the Chumchurum Blueberry Soju for your next drinking session with your friends. You can also choose to play drinking games while you're at it, too! Get these Korean alcohol and more in ShareMart on Shopee Mall, which houses different Asian groceries.   
Insider Tip: Aside from Yakult, you can pair blueberry soju with blueberry yogurt drinks like the Dutch Mill Yoghurt Drink Blueberry Juice to create a creamy and fruity drink, but still with a kick of alcohol!
Grapefruit Soju Flavor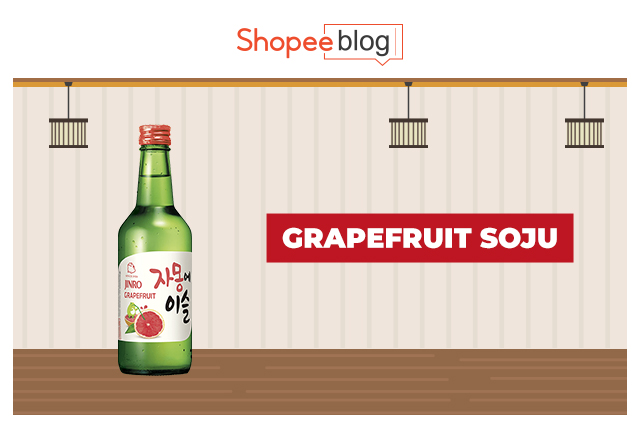 Credit: Jinro Philippines
One of the best Korean drinks is the grapefruit soju because of its tangy and sharp flavor which complements the strong soju flavor. This one is quite bitter but is still a good match to pair with your favorite Korean food. If you want to stock up on drinks at home, consider getting the Jinro Grapefruit Soju (Pack of 4) which comes with two free shot glasses! Buy your favorite Korean drinks online today from the Jinro Official Store on Shopee Philippines, and have your drinks delivered to your home conveniently.
Peach Soju Flavor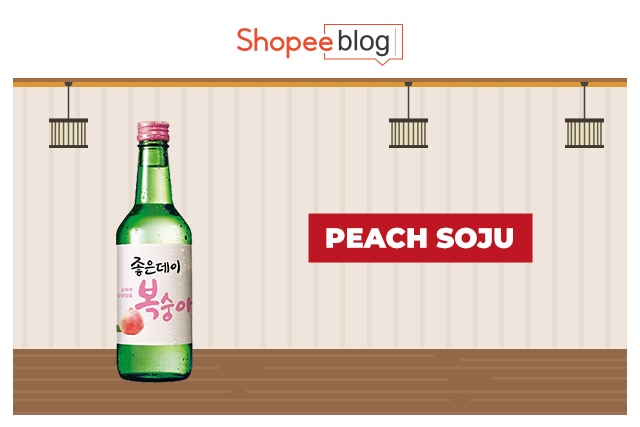 Credit: Famulei Grocery
A fan favorite and arguably one of the best tasting soju flavors is the peach variant because this one has a sweet and refreshing peach taste which weakens the alcoholic bite from the soju.  You can get the Good Day Korean Soju Pink Peach Flavor which is infused with 13.5% alcohol, which is a milder and less intense version of your regular soju. You can get the best soju flavors and your other favorite Korean alcohol from Famulei Grocery on Shopee Philippines which houses different Korean food and drink items, and have it conveniently delivered right to your doorstep!
Green Grape Soju Flavor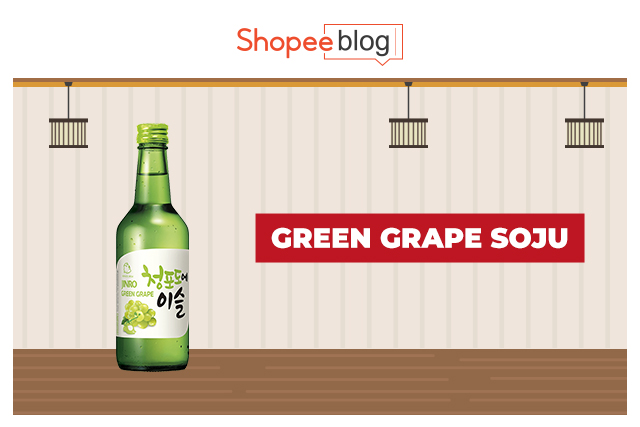 Credit: Jinro Philippines
Green grape soju is a very refreshing and fruity take on the regular soju as it is not too sweet nor too bitter. The Jinro Green Grape Soju is one of the bestselling soju flavors which you can purchase stocks from Jinro Official Store on Shopee Mall. Enjoy the green grape soju when you're munching on your favorite Korean food on a Friday night as soju is best paired with eating Korean barbeque grill. Geonbae!
Strawberry Soju Flavor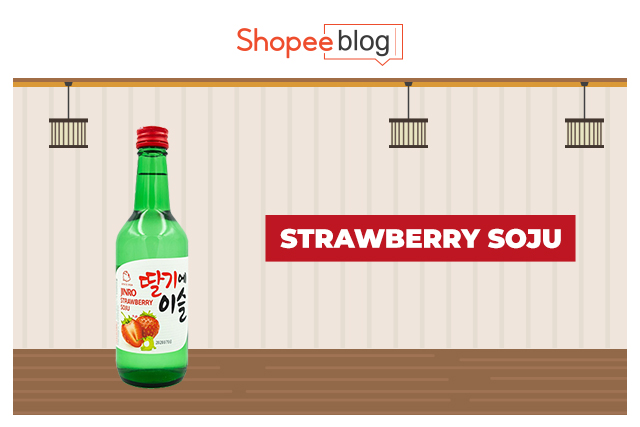 Credit: Jinro Philippines
Calling all strawberry lovers! The strawberry soju flavor is one of the best soju flavors especially for people who are into the fresh and sweet strawberry fruit. It has a slightly fruity and berry flavor, but still has that strong alcohol kick! Buy the Jinro Strawberry Soju through the Jinro Official Store and save on the amazing bundles and deals exclusive for you! Bond with your friends over a few bottles of strawberry-flavored soju and enjoy the night (or day, we won't judge!)
Insider Tip: You can pair strawberry soju with strawberry yogurt drinks like the Dutch Mill Yoghurt Drink Superfruits with Mixed Berries Juice to create a milky and fruity consistency, but still infused with the strong alcohol taste from the strawberry soju!
Yogurt Soju Flavor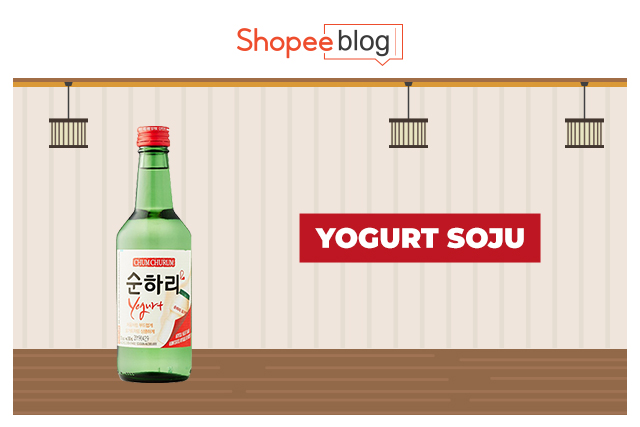 Credit: ShareMart
With the rise in popularity of the soju Yakult trend, they have now also created a yogurt-flavored soju! With this new flavor, you would not have to buy your yogurt drink and soju separately because it now comes in one bottle. This flavor has a sweet and milky yogurt flavor, which you can also level up with different ingredients that can be found at home! Try out this variant today by getting the Chumchurum Yogurt Soju and pair this Korean drink with a chat or call with some good friends and company. Bottoms up! 
Create Different Soju Cocktail Recipes with The Best Soju Flavors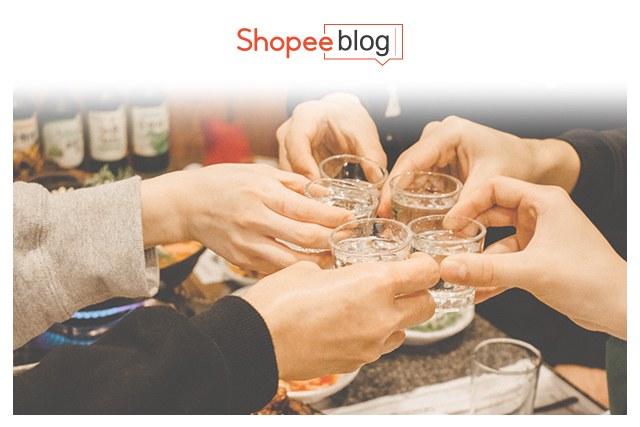 Credit: Mizzu Cho / Pexels
If you want to take your soju to the next level, make sure to try out different soju cocktail recipes online! With simple ingredients you can easily find at home, such as a can of Sprite, Yakult, or any cultured milk, yogurt fruit drinks, energy drinks, ice cream sticks, or fruits, you can make an entirely new soju experience! You can also pair the best soju flavors such as green grape, grapefruit, peach, and more with these drinks to elevate your soju drinks!  
Drink Responsibly, Shopee Fam!
When drinking soju with your friends or barkada, make sure that you are already of legal drinking age to buy and drink alcoholic beverages. Always be responsible and careful with your actions, don't drink if you're planning to drive home, and also make sure that you have a ride home! You can get all of these soju flavors from Shopee Philippines, and enjoy amazing deals and offers when you shop online today.
Stay safe and drink responsibly, Shopee Fam!
Comments