In this competitive age of high-resolution content streaming, getting a Smart TV is almost a must for every home. How else can you enjoy the latest Korean drama on Netflix, with your legs comfortably propped up and your favorite snacks by your side? Thankfully, the best Smart TVs in the Philippines don't have to cost a fortune — you can easily get one for as low as ₱9,000. Baffled by complex terms like 4K resolutions and High Dynamic Range (HDR)? Check out our glossary of terms so you know what to look out for when buying your Smart TV! Keep reading for the ultimate home guide when it comes to the best Smart TVs in the Philippines too. 
How to Choose the Best Smart TV in the Philippines?
If you're having second thoughts about whether you should buy a Smart TV or not, check out the table below! Aside from familiarizing yourself with the common terms associated to Smart TVs, the table includes a few special features that regular TVs don't have.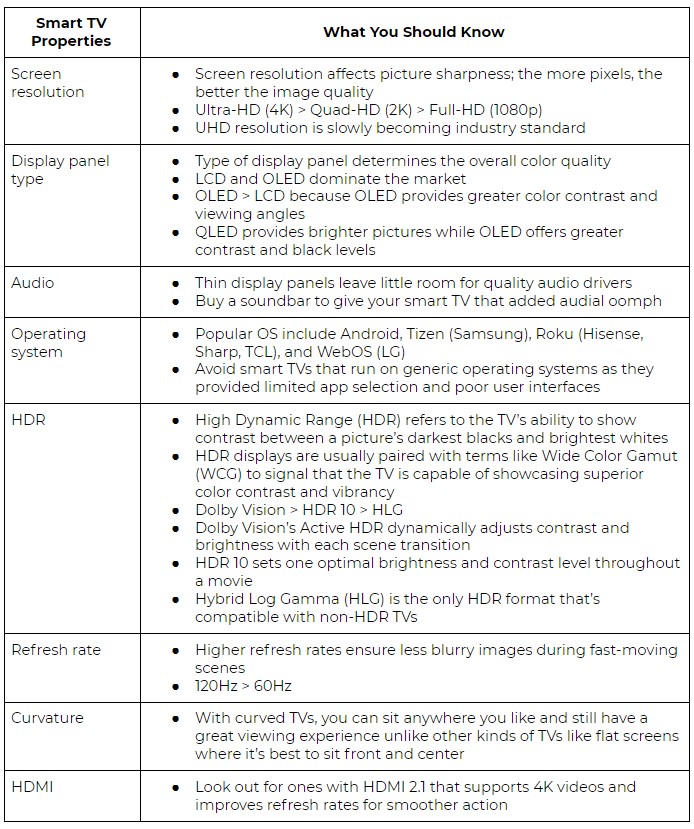 Now that you understand the basics, you're ready to take the plunge and purchase a new Smart TV for your living room or bedroom! Wondering what models to look out for? Read on for our guide to the best android and Smart TVs in the Philippines!
Best 43-inch Smart TVs
1. Xiaomi 43″ 4K Ultra HD Android TV (₱16,095)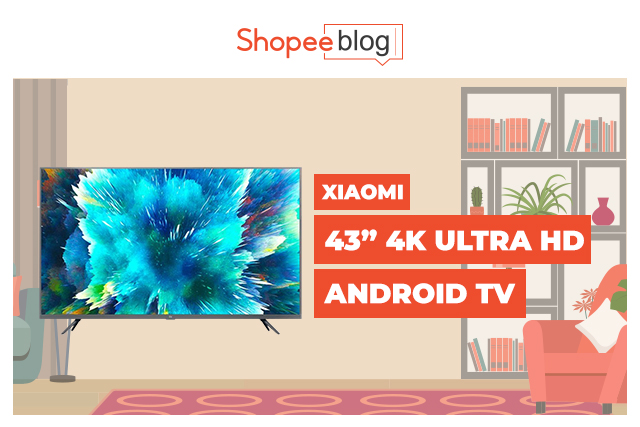 If you're in the market for the best Smart TVs in the Philippines that offer 4K resolution at affordable prices, look no further than the Xiaomi 43″ 4K Ultra HD Android TV (available in Game Extreme Official Store). Offering a certified true 4K Ultra High Definition viewing experience, this Smart TV takes advantage of its top-notch display that boasts features like Ultra HD and LED. These combine to provide a display that's bursting with vibrant colors and incredible sharpness! To make this truly the best Smart TV out there, it already has a Chromecast built-in! 
2. GELL 43" Smart TV (₱9,199)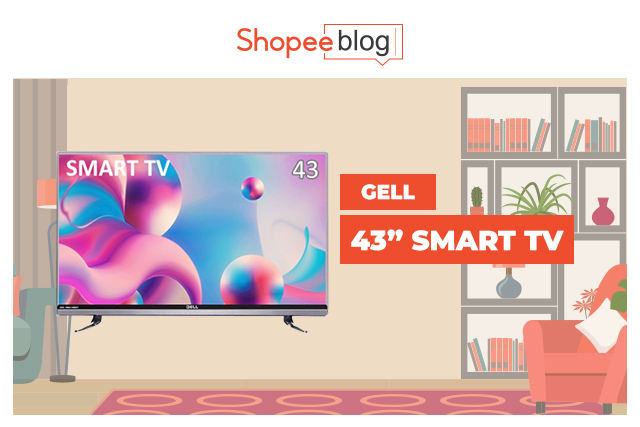 If you're in a pinch over your TV budget, GELL 43" Smart TV (available in GELL Philippines Official Store) has you covered! As one of the best value-for-money Smart TVs in the Philippines, this model provides everything you'll need for an optimal TV viewing experience. With enhancements like Full HD resolution and the ability to install any app you want, it's definitely rare to find a Smart TV with such specifications at such a bargain!
3. Devant 43″ 4K Smart TV (₱17,500)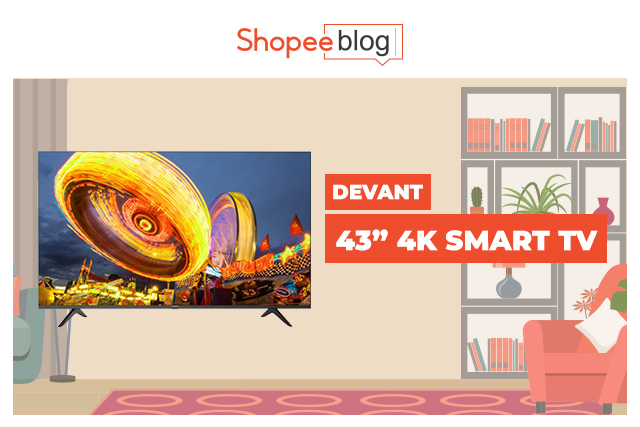 The highly anticipated Devant 43″ 4K Smart TV (available in Devant Philippines) sure does live up to its hype! Despite being a budget-friendly 4K TV, this is one of the best Smart TVs in the Philippines as it delivers a complete package in audio, display, and performance. By including bells and whistles like the Vidaa U Operating System, you're up for a great viewing experience. You can install any app that you want which includes games or streaming platforms! Or watch live TV too, whichever tickles your fancy! 
4. CHiQ 43" Smart TV (₱13,990)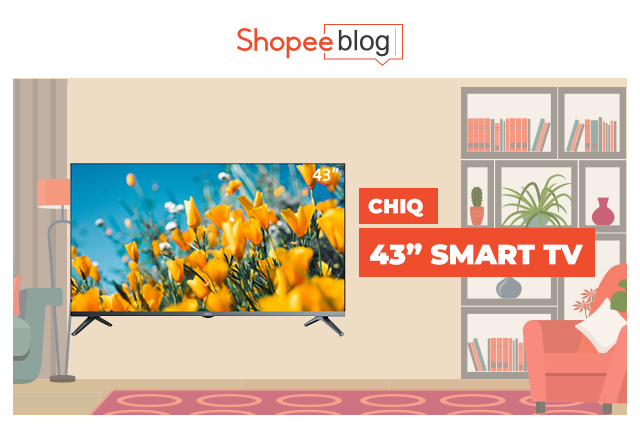 Make the most out of lounging on your sofa without having to lift a finger with the CHiQ 43" Smart TV! Google Assistant, Google Play, Chromecast Built-in, Netflix, Youtube, and Amazon – this TV has all the entertainment needs you could ever think of at the tip of your fingers. This smart TV is as jam-packed as can be! On top of all that, the Dolby Audio will take your viewing experience to a whole new level with the best quality audio available in the market. This TV will beautifully and seamlessly fit in your living room thanks to its metal frameless design!
Best 55-inch Smart TVs
5. LG 55"​ NanoCell​ ​4K​ ​TV​​​​ (₱46,600)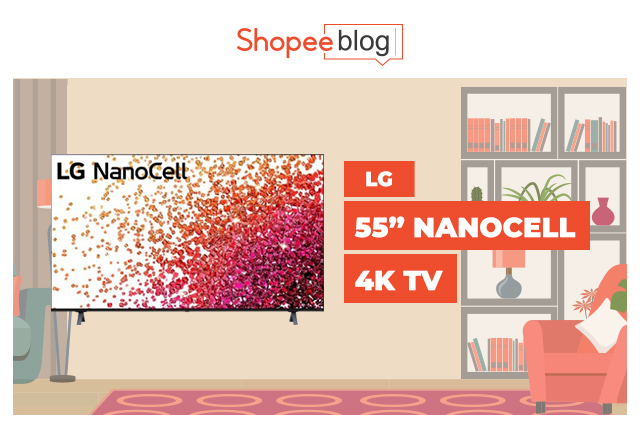 Keen on pushing the limits of Smart TV picture quality? The LG 55″ Nanocell 4K TV 55NANO80TPA (available in Western Appliances Official Store) will certainly exceed your expectations as one of the best Smart TVs in the Philippines. Thanks to its revolutionary NanoCell technology, whole new shades and colors are displayed with stunning accuracy as light is refined and filtered. It doesn't matter where you're seated — the colors will dazzle audiences thanks to its wide viewing angles!
The pure cinematic experience of the NanoCell television doesn't stop there, especially when turning on the Filmmaker Mode. By removing all post-processing effects like noise reduction and motion smoothing, you can view shows as their creators intended! Add to this effects like local dimming and HDR10 Pro and you have a TV that'll give multiplex cinemas a run for their money.
6. Xiaomi TV 55" 4K Ultra HD Android TV (₱25,990)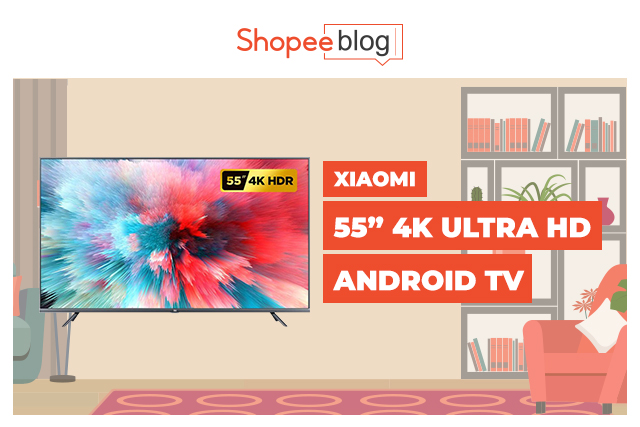 Want to purchase an Android TV in the Philippines but are tight on budget? We recommend checking out the Xiaomi TV 55" 4K Ultra HD Android TV (available in Game Extreme Official Store)! Right from first impressions, you'll gawk at how little you're paying for such a huge screen size. 
Instead of simply letting display size be its main draw point, Xiaomi follows through with numerous supporting features to sweeten the deal. From minimal bezels to 4K resolution and Dolby Audio, this TV offers everything you could want in a modern Xiaomi TV. This allows it to punch above its weight and prove itself as a valid contender among the best android TVs in the Philippines!
7. Hisense 55" 4K UHD 55A7200FSVI Smart TV (₱29,550)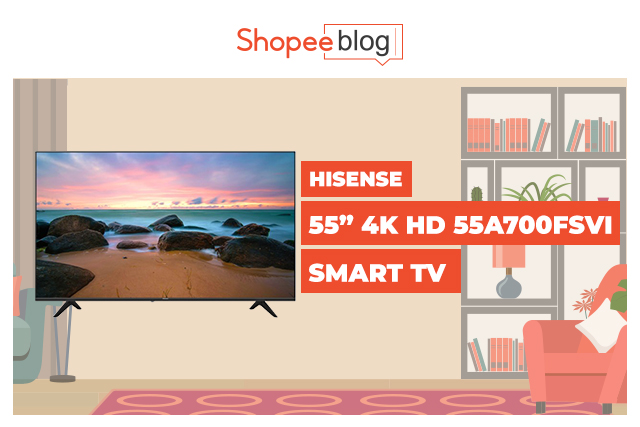 Hisense has continually refined the tried-and-true Smart TV formula in pursuit of chasing the title of building the best Smart TV in the Philippines! The minimalist design of Hisense 55" 4K UHD 55A7200FSVI Smart TV (available in Hisense Official Store) impresses with how sleek it is! Plus, this comes with a free bracket and a soundbar for the ultimate viewing experience. Hisense doesn't stop there! Nothing is more frustrating than having to look for your TV remote control. To solve that, you can simply download the Remote Now app on your phone and you can use your phone as your TV's remote control! 
8. Huawei Vision S 55" Smart TV (₱32,990)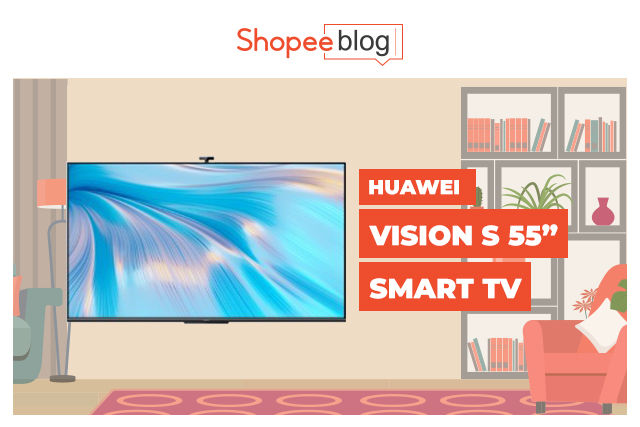 Huawei is a world-class brand that's well-known for its innovative electronics at reasonable prices! The same goes for their TVs, including the Huawei Vision S 55" Smart TV. Equipped with 4K resolution, 120 Hz refresh rate, four speakers for that Huawei surround sound – Huawei hits all the marks when it comes to smart TVs. Plus, hop on video calls with your loved ones with the use of the MeeTime Video Call with AI voice installed in your TV! It doesn't get smarter than that!
Best 65-inch Smart TVs
9. Avision Frameless 65″ 4K 65UL88H Smart TV (₱85,999)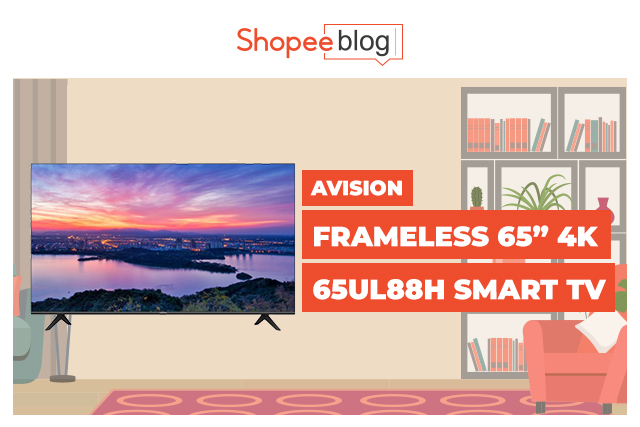 Purist when it comes to picture fidelity and quality? Check out the Avision Frameless 65″ 4K 65UL88H Smart TV (available in Avision Philippines Official Store) that's seen as one of the best Smart TVs in the Philippines for its amazing display performance! You'll notice a world of difference when upgrading to the Avision 65UL88H's stellar display. The image details and dynamic range of colors are deserving of all the praise this Smart TV receives. This Smart TV is perfect for just about any living room with its frameless design that easily makes it a beautiful centerpiece! 
10. Samsung 65" Qled 8K Smart TV (₱85,999)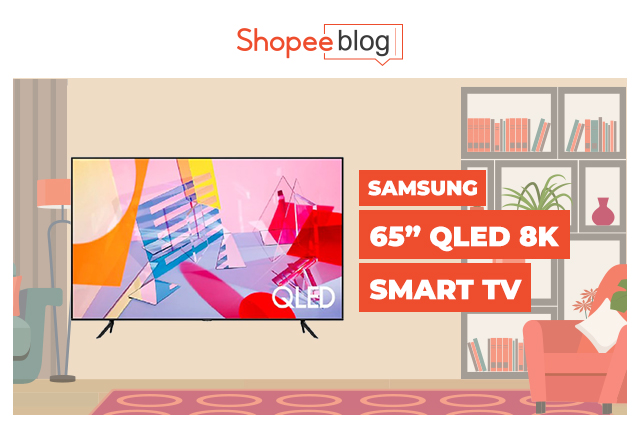 With industry forefront technology, the Samsung 65" QLED 8K Smart TV (available in Samsung Philippines Official Store) is equipped with a revolutionary Neo QLED 8K resolution for realistic graphics. Imagine this: the Samsung 8K Smart TV produces four times the clarity of 4K resolution. This ensures every single detail is articulated to precision. Don't have any 8K videos to test out this brilliant screen? Fret not, the 8K AI Upscaling technology utilizes a deep learning algorithm to maximize the potential of every frame.
Aside from the impressive resolution, this best Smart TV in the Philippines also comes with a special feature. It's the dynamic Object Tracking Sound Pro function! The audio tracks every motion happening in the scene. It also emits the audio all around the TV for an immersive experience. At this point, you'd probably see why this Samsung Smart TV is worth its price tag. But there's more to uncover — especially the infinity screen with a 99% screen-to-body-ratio. You literally won't notice the bezels at the sides!
11. Coocaa 65" 4K Smart TV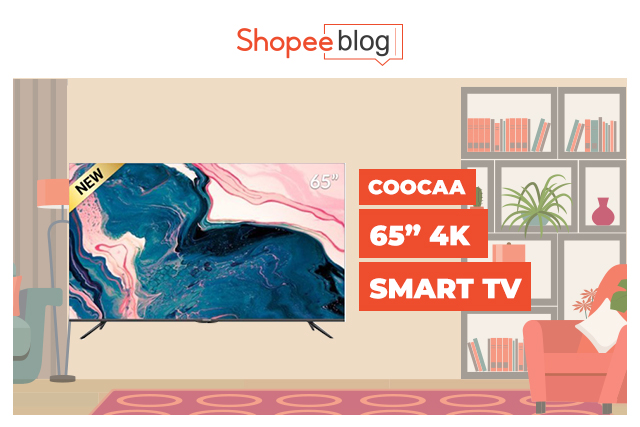 Coocaa is definitely a brand to keep an eye out for! The Coocaa 65" 4K Smart TV will be a perfect addition to your home. Take in the beauty of its flat screen and frameless design as it sits in your living room! Binge-watch your favorite Netflix, Youtube, Prime Video, and Disney+ shows with its stunning 4K ultra HD picture quality. Powered and operated by the Android operating system, rest assured that you've got your entertainment needs covered!
Incredible Experiences Await with these Best Smart TVs in the Philippines 
With this home guide of the best Smart TVs, your viewing experience will be better than ever! Complete your experience with the best Android TV boxes to have more options when it comes to choosing your favorite TV shows and movies to watch. Don't stop there! Achieve Surround Sound To Create The Best Home Theater with these must-have speakers that you can buy from Shopee Philippines. 
Make sure to check out Gadget Zone and Tech Hub so you can enjoy exclusive perks like vouchers and electronics, know what's currently trending, and keep track of what's up and coming! 
Comments