Shopee is, indeed, the gift that keeps on giving. We never run out of promos in our sale schedule to make every checkout satisfying on Shopee. So expect a line-up of Shopee deliveries at your doorstep, because we know you wouldn't resist the awesome deals we have in store for you! We're talking sitewide discount vouchers, mind-blowing deals, and your forever fave: free shipping with no minimum spend.
Keep your eyes peeled on limited offers at Shopee with our sale schedule for 2022! Treat yourself on your next payday with limited online discounts, coins cashback, flash deals, and more promos during the August 15 Payday Sale!
Payday Sale on August 15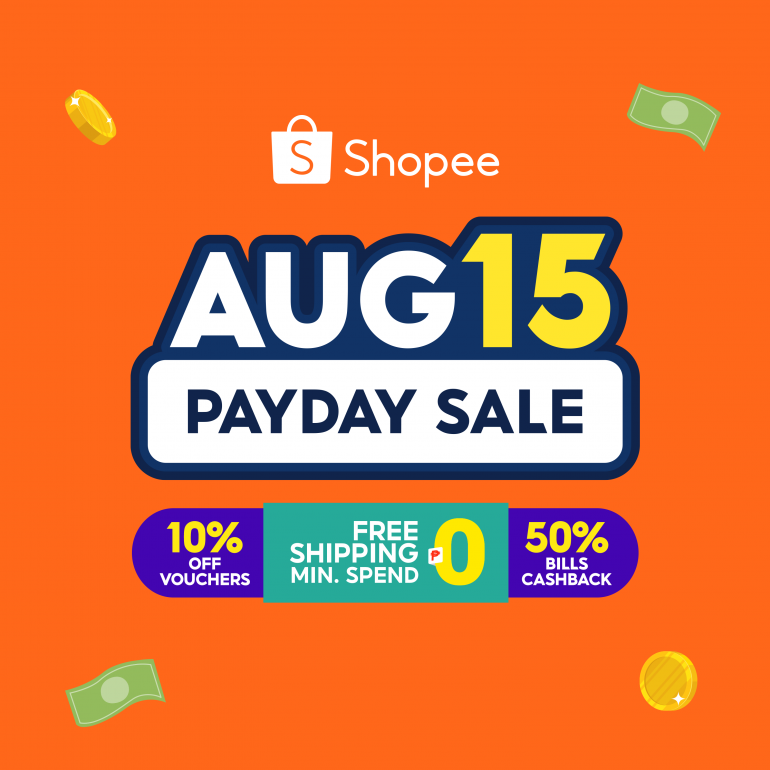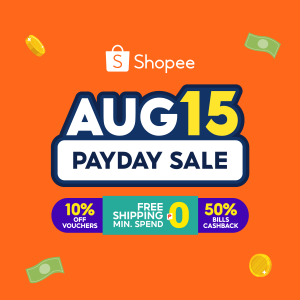 Akinse na, and you know what that means! It's time for you to check out the #ShopeeFinds you've been keeping in your cart for days with our next Shopee sale. Set your alarms for the upcoming Payday Sale this August 15 and enjoy the exclusive offers below.
50% Bills Cashback
Yes, you read that right Shopee Fam! We're giving away jaw-dropping 50% bills cashback vouchers during Shopee's Payday Sale! So what are you waiting for? Make the most out of your salary and pay your bills with ShopeePay. Experience convenience and huge savings in one go with Shopee's bills payment feature! Here's an easy Shopee guide on how to pay bills so you can skip the long lines at payment outlets.
10% Off Vouchers
Let's amp up your online shopping experience with 10% off vouchers sitewide during Shopee's Payday Sale! For bigger savings, set your reminders for the Midnight Flash Deals and use these vouchers to check out incredible late-night offers. Get first dibs on limited online discounts as early as 12 midnight before they run out!
Exciting Flash Deals At ₱49 and Below
Put your keen eyes and fast thumbs to the test as you check out incredible flash deals at ₱49 and below on our next Shopee sale before they run out. Deals like these don't come around often, So don't pass up on scoring the hottest products with unbelievable discounts on our August 15 Payday Sale. Don't forget to apply your free shipping vouchers or coins cashback vouchers to make the most out of your Shopee haul!
Get Amazing Deals On Shopee With This Sale Schedule!
We hope you have your wishlist ready because you're surely going to get them all and more at Shopee's August 15 Payday Sale! Don't miss out on all the offers from Shopee with this sale schedule for 2022 by downloading the Shopee App now on Google Play and Apple Store. Join our growing Shopee Fam and get a FREE welcome gift through Shopee's New User Zone. On top of an exciting online shopping experience, you can get a chance to receive ₱100 free money in ShopeePay Credits through Shopee Pera Pamigay once you activate your ShopeePay Wallet. 
Comments