Growing up, most of us learned how to ride a bicycle outside our homes under the guidance of our parents. Riding a bike is freeing, fun, and relaxing for the mind. It is also a great way to exercise your body and improve cardio training! As enjoyable as bicycle rides are, we recognize the possible injuries we may sustain as they can also lead you to travel at fast speeds on busy roads. To be safe, you have to equip the proper gear from your clothing, knee support, and bike helmet! The best bike helmets are comfortable, durable, and even stylish! These helmets reduce the risk of incurring injuries and come in unique designs. With the best bike helmet brands producing numerous quality helmets, you may find yourself overwhelmed with the number of choices. Lucky for you, we've put together our top picks for the best bike helmets! 
How to Choose Your Bike Helmet 
Before we present you with our top picks, let us give you some tips on choosing the best bike helmet for you! 
1. Fit
The most crucial factor that you should consider would be overall fit. A bike helmet that does not fit well on your head may result in serious injuries. Often, bicycle helmet brands provide helmets that are adjustable until you get a snug fit. But it is still best to use a measuring tape to measure your head. When you measure your head, you can easily choose bike helmets as they come in different sizes. 
2. Style of Riding
When choosing a bike helmet, you can match it with the type of bike ride that you enjoy. Bicycle helmet brands usually divide them into three categories. These bike helmet categories are recreational bike helmets, road bike helmets, and mountain bike helmets. Recreational bike helmets are perfect for casual bike strolls around the park, since they give base protection. Road bike helmets are lightweight and well ventilated. Mountain bike helmets are the best cycling helmets since they provide rear protection and are well ventilated. 
5 Best Bike Helmets to Make You Standout From The Pack While Riding Safe
1. Cairbull X-Tracer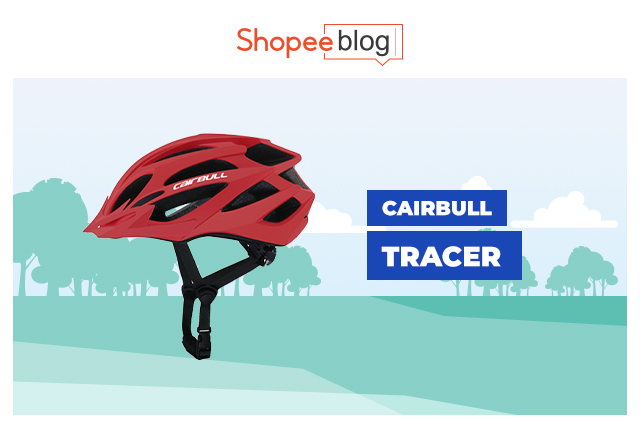 The Cairbull X-Tracer is a mountain bike helmet or an "MTB" helmet that measures around 58-62 cm long and is adjustable. The helmet has numerous features, such as its impact-resistant polycarbonate shell, EPS liner, wind tunnel ventilation with internal ducting, and even CoolMax material for comfort! This helmet is one of the safest road bike helmets. It comes in numerous colors like white, black, and red. For sunny days, the Cairbull X-Tracer comes with an adjustable sun visor and a sporty design to match! This helmet is a jack of all trades and comes at an affordable price! The abundance of features makes this helmet one of the best MTB helmets available! 
2. LUEASPY Professional Road Mountain Bike Helmet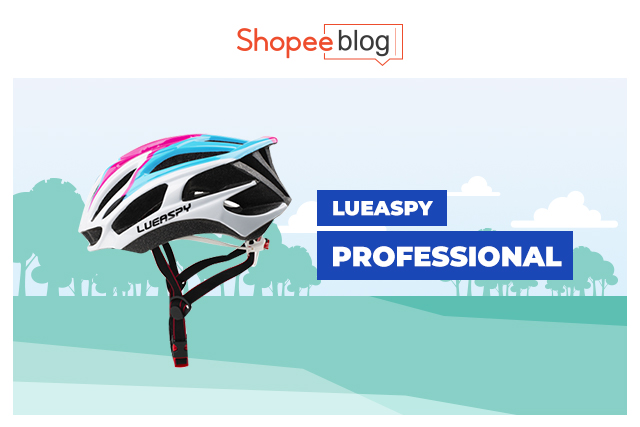 LUEASPY is one of the best bike helmet brands. The brand produces numerous quality bike helmets and is known to be reliable among riders! One of their products includes the LUEASPY professional road mountain bike helmet. This helmet has a lightweight design that reduces wind resistance, which makes it ideal for fast bike rides! Some of its other features include its PC material, EPS lining, and 4th dimension cooling system for proper ventilation. The LUEASPY professional road mountain bike helmet is one of the more stylish bike helmets available. Don't waste this chance to get one of the most comfortable bike helmets now at Shopee Philippines! 
3. RXR Bicycle Helmet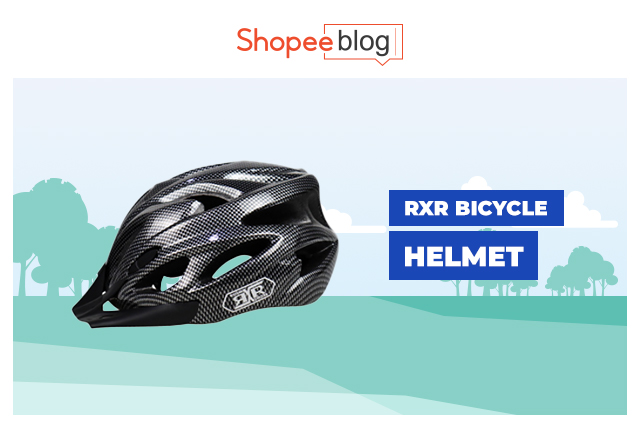 The RXR bicycle helmet is one of the best road bike helmets available due to its value for money. This helmet comes with a 60-66 cm measurement and is built with ultralight material. The helmet's PC shell and 22 air vents provide you with ventilation and durability. Its carbon fiber design is unique and lets you stand out among riders. This helmet is one of the most stylish bike helmets due to the plethora of colors to choose from, such as black, white, and blue! Get one of the best road bike helmets available now and get great deals and discounts!
4. Decathlon Rocker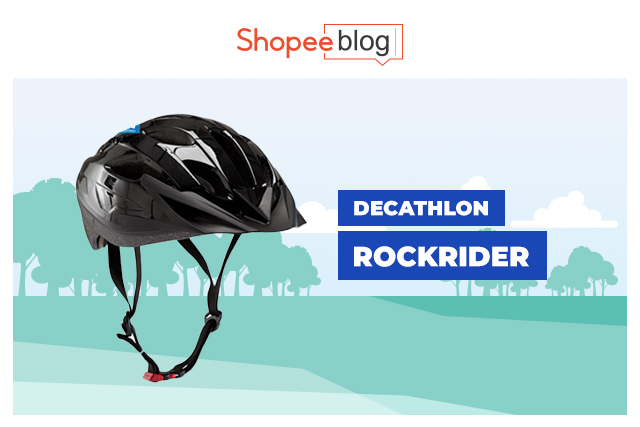 The Decathlon Rocker is a cool bike helmet. The helmet is built using polycarbonate material and its ventilation system consists of 19 small holes surrounding the helmet that keep you cool during bike rides. The sponge padding inside will provide comfort and it can be removed for washing. The straps used for this helmet are attached to its interior, which makes it sturdy and dependable. The Decathlon Rocker also comes with a visor to protect your eyes from sun rays. It only comes in one color – black. This helmet can also be used for casual bike rides. With its quality build, this is one of the best MTB helmets on the market! 
5. MARU Sigma Helmet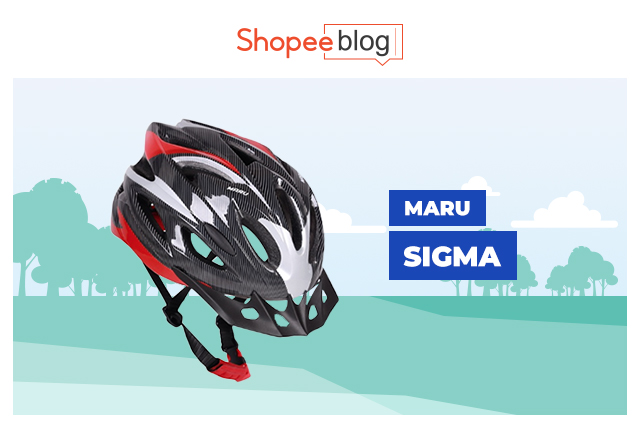 The MARU Sigma helmet is one of the most comfortable bike helmets on the market, due to its high-quality foam liner and efficient 18 hold ventilation. The helmet's exterior is made of a shock-proof polycarbonate shell. It measures around 56-61 cm and is perfect for long bike rides. Another feature that sets it apart is its breathable soft chin guard, which makes it very comfortable. The helmet is also lightweight, making it ideal for long and exhausting bike rides. The MARU Sigma helmet is a helmet made by one of the best cycling helmet brands on the market! 
Stay Safe and Buy One of The Best Bike Helmets in the World Now! 
As you look into the different cycling helmet brands available on the market, you have to make sure that you get the right helmet for you! Always remember to make sure that the size perfectly fits your head to lessen the risk of injury. Choosing the safest road bike helmet or the most comfortable helmet will help you feel at ease during bike rides. Safety is the number one reason why you are using a helmet, but don't hesitate to pick a cool bike helmet that suits your style as well! 
As you look to broaden your horizons and seek great biking adventures, you have to make sure that you have all the necessary equipment and gear a biker needs! Don't hesitate to check out the different bike protective gears available on Shopee Philippines! Besides protective gear, you have to make sure that your bike can take you to your planned destination! The best mountain bikes are able to easily navigate through dirt paths and off-roads! Lastly, as you prepare yourself physically and mentally to take on great biking challenges, you have to make sure you get all the vitamins and nutrients you need since biking is a fun but physically challenging hobby after all.
Comments