The best thing about mechanical keyboards is that you don't have to commit to one aesthetic. Tired of your plain-looking mechanical keyboard? Switch things up by adding a bit of bling to level up your keyboard! You don't have to spend too much or take apart the entire thing. All you have to do is remove the keycaps with a keycap puller and voila! Your keyboard will now have a whole new look. Break free from the mundane and customize your mechanical keyboard to your heart's content! Read on to find out how to change keyboard keycaps and check out the different types of keycaps we absolutely love! 
How to Change Keyboard Keycaps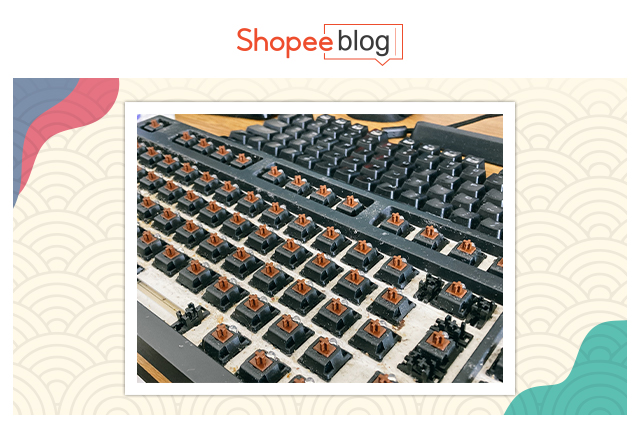 1. Remove your keycaps with a key puller
Have you been wondering how to change keyboard keycaps? The first step is to remove the keycaps from your keyboard. Doing so is fairly easy, especially if you have the right tool on hand! Make sure to pull your keycaps with the use of a key puller to avoid any damage. There are two types of key pullers: wire key pullers and ring-type key pullers! Slide your puller around the key and start pulling upwards. 
2. Clean your keyboard
Once all your keycaps are removed, you'll be surprised to discover how much dirt has been lingering on your keyboard. Get rid of all the dirt with the use of a keyboard vacuum then wipe your keyboard clean with a q-tip or microfiber cloth that's damp with rubbing alcohol. 
3. Insert your new keycaps
Line up your new keycaps on top of your keyboard so you have an idea of which goes where. Once that's done, go ahead and press firmly to insert it. Before you know it, you've got yourself a keyboard that looks as good as new thanks to the new keycaps you added! Once you discover how to change keyboard keycaps, you'll be a pro in no time. 
Things to Consider When Buying Different Types of Keycaps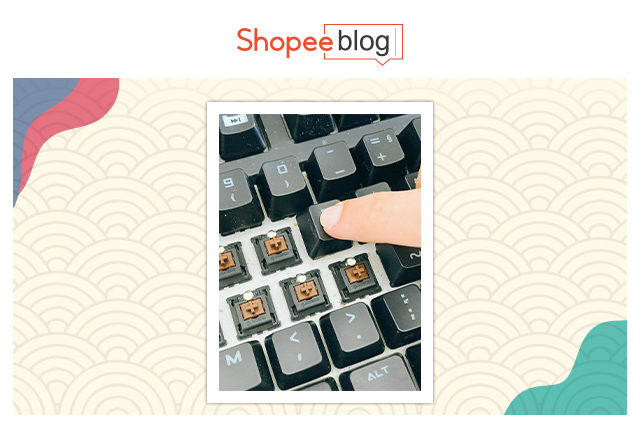 1. Sound and feel
As a mechanical keyboard enthusiast, one of the first things to consider is the sound you'd like to hear as you type away endlessly. Having the best sounding keycap is essential! Wanting something quieter or with a deeper tone determines the types of material you should keep in mind when buying the best keycaps for gaming and the best keycaps for typing. 
2. Keyboard layout
Most keycap sets should have more than enough for you to fit all the keys. But just in case, you should always check your keyboard layout to determine how many keys you'll need. Common layouts include full-sized, tenkeyless (80%), 75%, 65%, 60% and 40%. You can find a broad collection of the best keycap sets on Shopee. 
Not looking for a complete rehaul with the best keycap sets? You can also opt for novelty keycaps that are purely for decorative purposes or super chic artisan keycaps that are usually on the pricier end. Most people only switch out a handful of keycaps for the novelty or artisan types to add a subtle oomph to their keyboards. 
3. SA vs DSA vs Cherry vs XDA
Different types of keycap profiles will give your mechanical keyboard a different feel. The profile of a keycap refers to its overall shape. Keycaps mainly differ in height. They could be flat, angled, or have a spherical indentation at the top. Remember to remove your keycaps with a keycap puller so you won't accidentally damage them!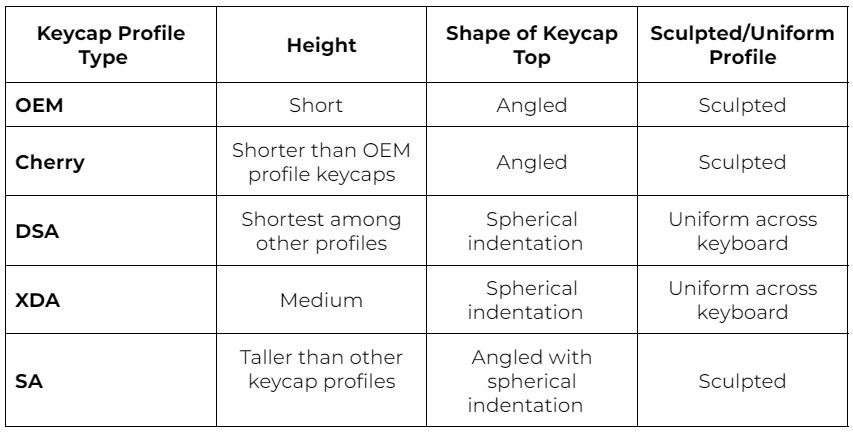 Which Keycap is Best for Typing?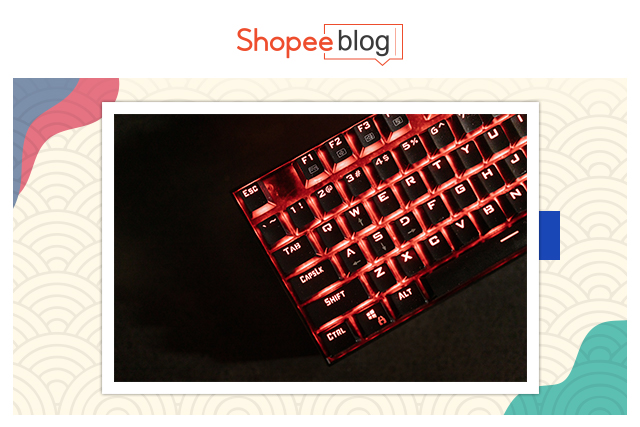 1. ABS
Keycaps are usually made from one of two types of plastic. There is no one type that is best for typing as it depends on the feel and sound you prefer. Many keycaps are made with acrylonitrile butadiene styrene or more commonly referred to as ABS. This material is widely used for keycaps as they're the most affordable, so you can expect that they could be thinner too. Typing with the best ABS keycaps tends to be quieter than with PBT ones. You can find a wide array of this best budget keycap on Shopee! 
You can easily identify them when you see that the keycaps have a glossy finish and are smooth to the touch. The downside is that your keycap may feel greasy over time and change in color. Those pristine, white keycaps may gradually develop a yellow tint. Try to keep your keycaps away from direct sunlight to prevent this from happening! 
Pros: Affordable, glossy finish with smooth feel, quieter typing
Cons: Less durable, greasy feel over time, potential discoloration 
2. PBT
The other type of plastic used for keycaps is polybutylene terephthalate, which is also known as PBT. This material is not as common but they're quickly gaining popularity as they tend to be of better quality. 
The best PBT keycaps have a more textured feel and a matte finish. Thanks to the material, PBT keycaps end up being more durable too. The thickness of these keycaps coupled with their quality makes them more expensive, making them a far reach from being the best budget keycaps. But the end result is worth it! Typing with the best PBT keycaps may be louder but the sound is also deeper, which most people refer to as "thock". The thockier the keys, the deeper the pitch. 
Pros: More durable, matte finish and textured feel"
Cons: More expensive, louder typing   
Best ABS Keycaps
1. AULA Keycap Set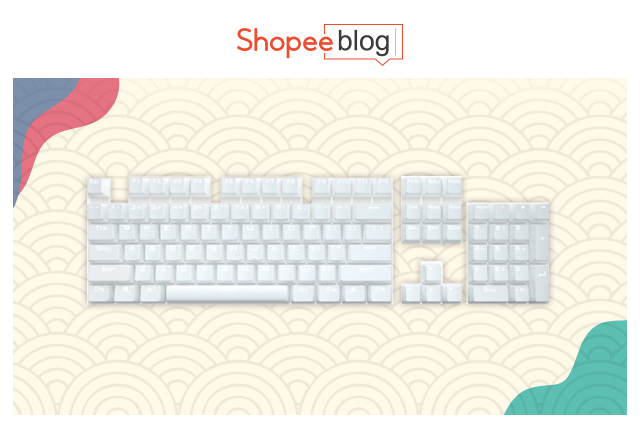 The best minimalist keycaps are those plain white ones like the AULA Keycap Set. These are simple and pleasing to the eye and are great for newbie mechanical keyboard enthusiasts who aren't that adventurous yet. 
2. ENJOYPBT Green & White Keycap Set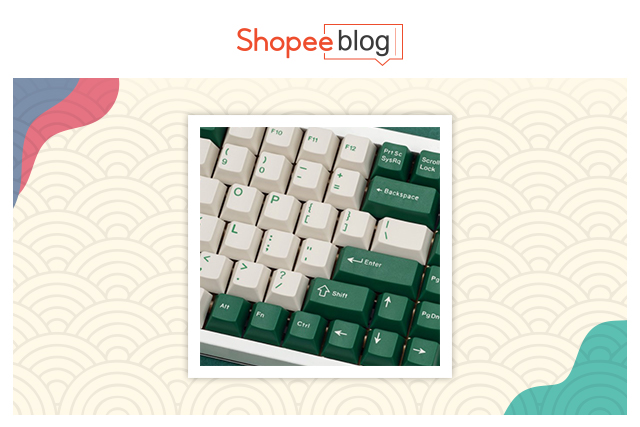 Looking to inject a bit of color into your mechanical keyboard? These ENJOYPBT Green & White Keycaps are great to revamp your keyboard! Facing the computer screen for prolonged periods of time can strain your eyes, so the green keycaps in this set could help take away some of that strain!
3. GMK Jamon Keycap Set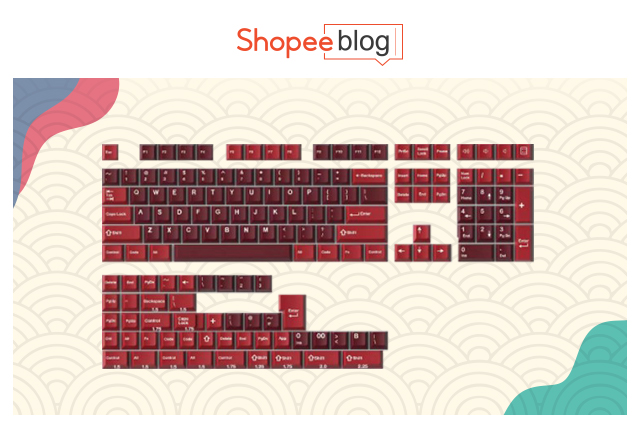 Revamping your mechanical keyboard to fit your red-themed aesthetic? These GMK Jamon Keycaps are perfect for that! We love this set because of its varying shades of red and how it has some white keycaps to give your mechanical keyboard some contrast. Shop for the best GMK keycaps on Shopee! 
4. GMK Red Samurai Keycap Set
ABS keycaps may be made with a cheaper type of plastic, but they can still look classy and cool. These GMK Red Samurai Keycaps, one of the best GMK keycaps, are the perfect example of that! This set of keycaps is crafted with a higher quality ABS plastic that feels just as great, if not better, than the PBT type of keycaps. Your friends will definitely be drooling over this beautiful GMK Red Samurais! 
5. Transparent Keycaps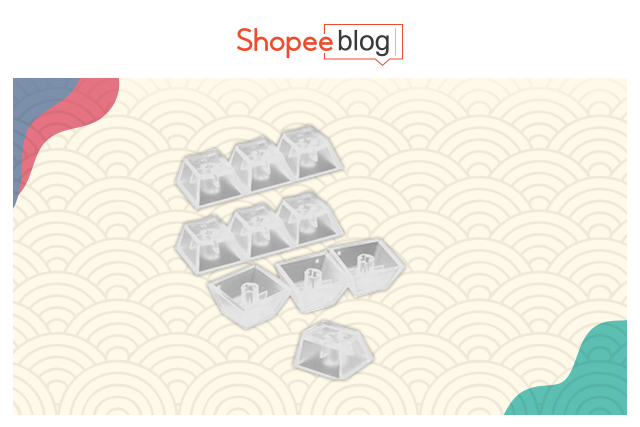 Are you into the barebones kind of feel where you can see through your keyboard components? These transparent keycaps are the right ones for you! Remove those solid-colored keycaps for these and you'll be able to see your key switches in their entirety. These are awesome when you have colored housings on those key switches. This also means that these keycaps are perfect for switch testers. Time to get on board with experimenting with different key switches with these best-looking keycaps!
6. Aifei Socks Keycap Set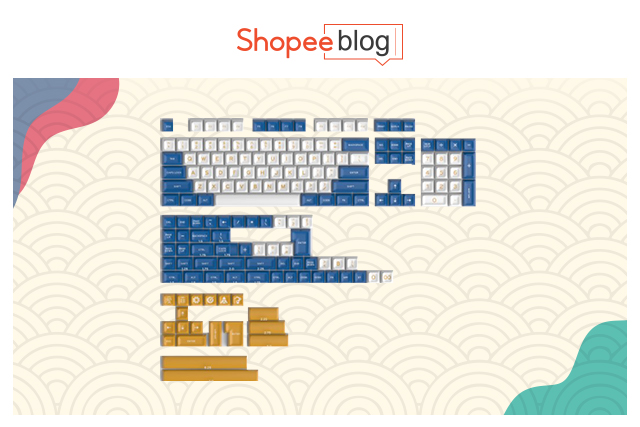 The SA profile on the Aifei Socks Keycap Set doesn't get enough credit for the feel and look it provides. We especially love this keycap set because it includes three different colors for you to freely level up your mechanical keyboard. 
7. Novelty PSP Gaming Keycaps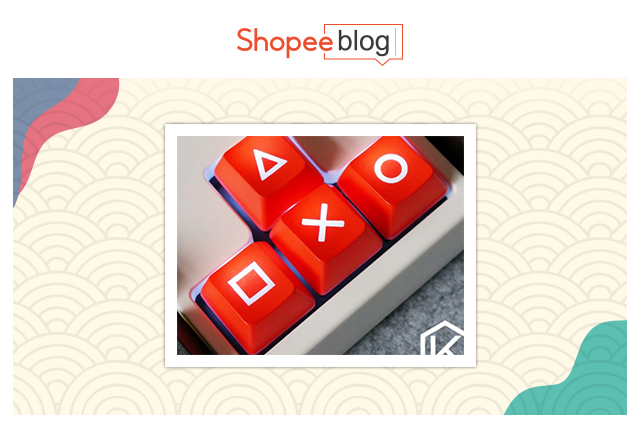 You don't need a PlayStation console to indulge in your favorite video games with these Novelty PSP Gaming Keycaps! Switch out your direction keys for these keycaps to have the best gaming experience! We recommend getting some clicky key switches to simulate that intense spamming of buttons as you play games on the regular consoles! 
8. Backlit Mahjong Keycaps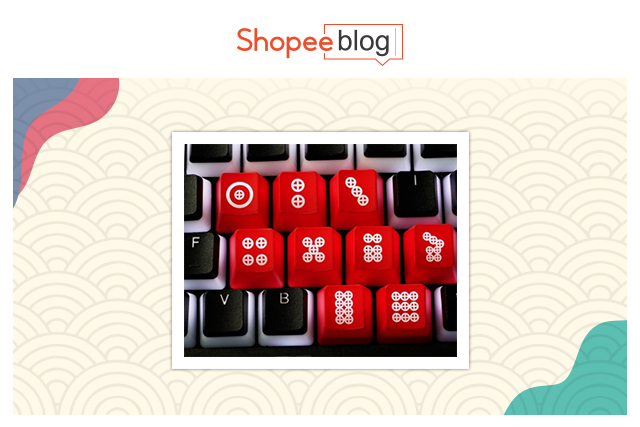 Type away with these cool Mahjong Keycaps! These ABS keycaps are bound to remind you of mahjong as you type. Perhaps it can help you get rid of your incessant thoughts of playing mahjong, and you'll finally be able to concentrate on your work. Guess you'll only find out after giving these a go! 
Best PBT Keycaps
1. Tecware PBT Pudding Keycaps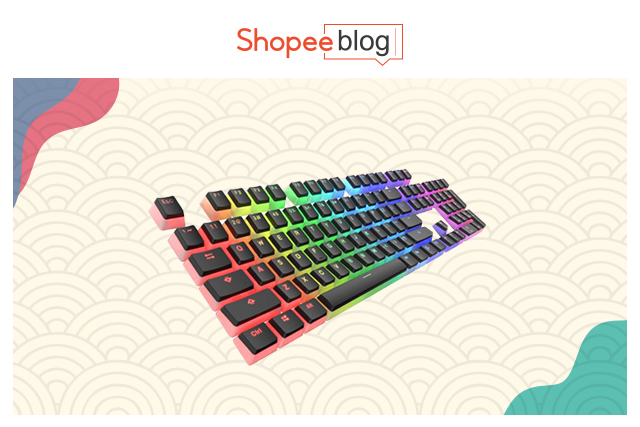 Want to proudly show the RGB lighting with your mechanical keyboard? You need to get the Tecware PBT Pudding Keycaps to have the best lighting! As the name suggests, the pudding type of keycaps features a solid-colored top with a see-through base for light to pass through. Pudding keycaps are great for those who love the RGB lighting aesthetic. Getting this type of keycap also offers a beautiful contrast between the color of your keyboard case and the keycap itself. 
2. RK Carbon Keycap Set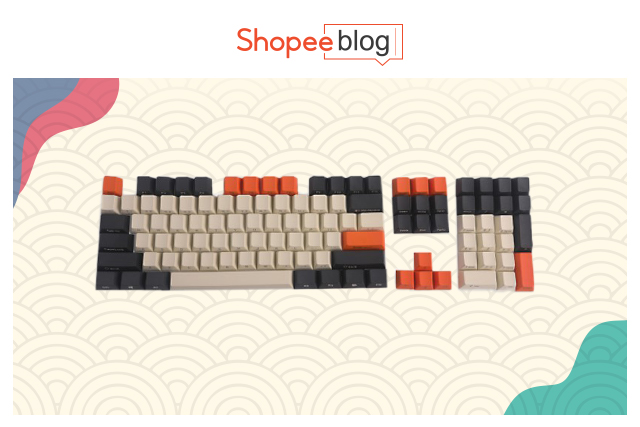 Have you heard of Royal Kludge? They offer some of the best budget mechanical keyboards and tons of wallet-friendly keycap sets! The RK Carbon Keycap Set is another one of their best and most affordable PBT keycaps that features side-printed lettering. With so much empty space at the top, you have free reign over its design. Leave it as it is, paste some cute stickers, or maybe even craft your own novelty keycap by sticking on some mini figurines! 
3. Corsair Double-Shot Pro Keycap Set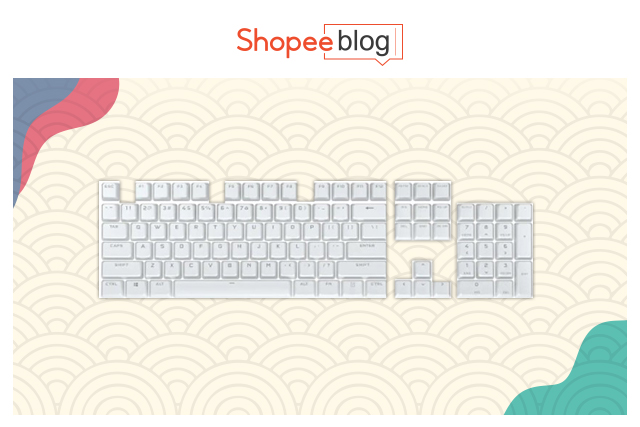 Maybe instead of getting a themed set, why not purchase a few keycap sets of different colors to create your own theme? The Corsair Double-Shot Pro Keycap Set comes in six different colors. We suggest getting the Arctic White or Onyx Black, and a contrasting color set to build your preferred theme. These PBT keycaps are the best for those who have one too many mechanical keyboards. Purchase several sets so you can switch things up and revamp your keyboards with all the different colors! 
4. Akko Carbon Retro PBT Keycap Set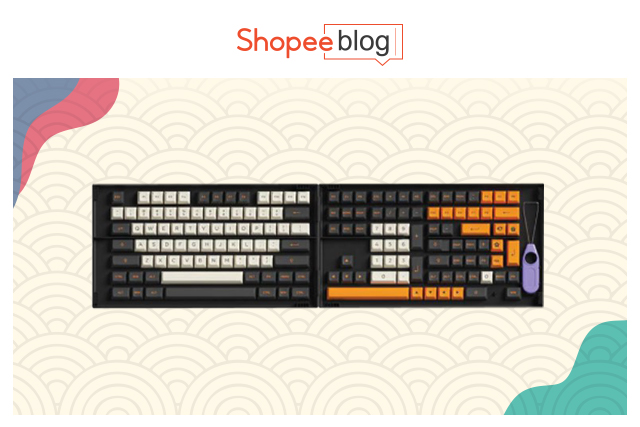 The retro vibes are superb on this Akko Carbon Retro PBT Keycap Set. There are three different colors available in this set that gives you seemingly endless ways to customize and personalize your mechanical keyboard. Even the white keycaps are of a creamier tone and this makes the keyboard feel more vintage and retro! The Windows key features a really old version of the logo, but it's clearly not as outdated as it seems!
5. Squid Game Keycaps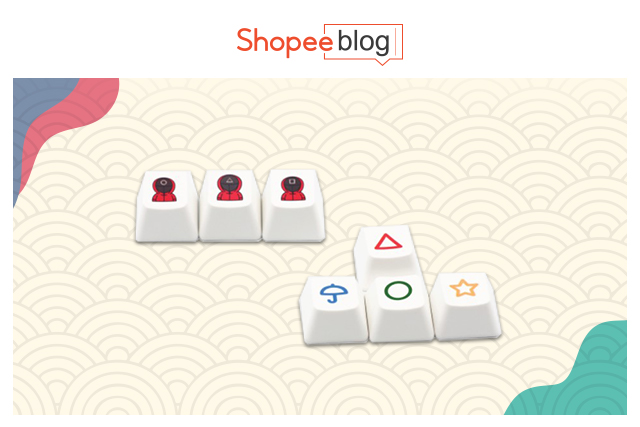 We can't guarantee that you'll become the next millionaire with these Squid Game Keycaps, but you can best bet that these PBT keycaps are great to type with! Cement your memories watching the popular TV series with these types of adorable keycaps and don't forget to secure your fan status with some of these Netflix-inspired costumes! 
6. Food Keycap Set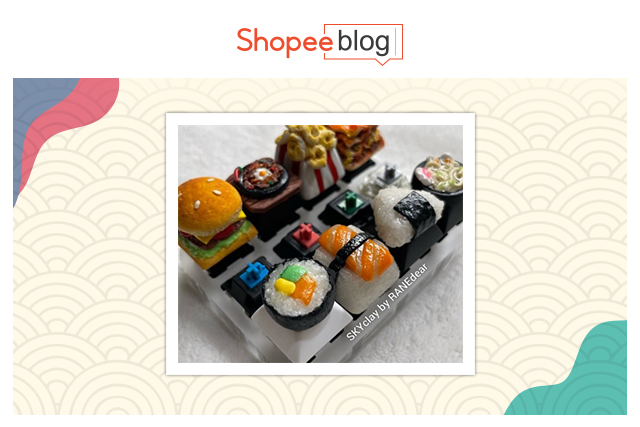 Love to see your favorite food as you type? We hope these Food Keycaps can help keep your cravings at bay! This type of PBT keycap is the best for those who prefer something fairly minimalistic. The tasty-looking design will have you drooling but we can't get over just how adorable it looks.
7. Jujutsu Kaisen PBT Keycaps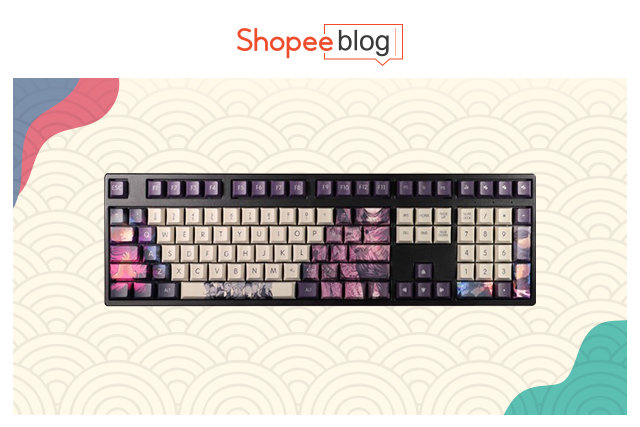 Are you really the greatest anime fan if you don't have these Jujutsu Kaisen PBT Keycaps? This dark fantasy anime was awarded Anime of the Year in 2021, so we totally understand why you're obsessed with these keycaps! Show your love for this anime by dolling up your keyboard with these keycaps. When you know how to change your keyboard keycaps to this, you'll definitely be pleased!
Learn How to Change Keyboard Keycaps and Discover the Best for You!
It doesn't matter if you're an amateur or a veteran when it comes to mechanical keyboards and the different types of keycaps. We all need a little help in this keyboard community, so if you're a beginner, we hope this was helpful! Once you figure out how to change keyboard keycaps, you'll find yourself regularly changing your keycaps before you know it. Treat yourself to the best sounding keycaps and the best-looking keycaps on the market. Shop for the best keycaps for gaming and the best keycaps for typing on Shopee Philippines today! 
While you're at it, why not level up your gaming set-up with the best gaming keyboards, monitors, laptops, mice, microphones, and even gaming chairs! Every gamer needs a set-up that can keep up with their endless hours of playing. So this is your sign to make that much-needed upgrade!     
This article was first published by Shopee Singapore.
Comments