The summer season is upon us and with this intense summer heat, vacationers usually flock to the beach to relax and cool our state of mind. Going to the beach is one of the most favorite activities a lot of Filipinos love to do because of all of the beautiful and accessible beaches we have here in the Philippines. Need a list of what to prepare for your next vacation getaway to the beach? We rounded down these eleven beach essentials to bring on your next travel adventure to make sure you have the best experience possible!
All of these beach essentials are definitely summer-friendly and will help you have the best time at the ocean with your family, friends, and loved ones. Keep on reading to get your hands on these beach accessories all available on Shopee Philippines at amazing deals and offers!
Go Fun and Quirky at the Beach with a Printed Button Down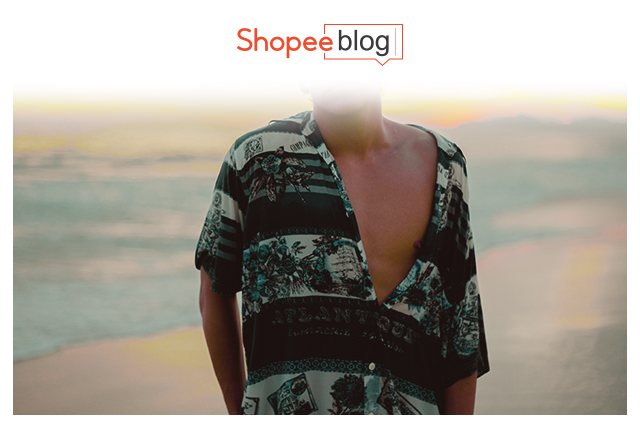 Credit: henri meilhac / Unsplash
Printed button downs should be part of your next beach attire. These types of short sleeve button downs are the perfect beach essential for anyone who wants to really get into that beach vacation mode. Printed button downs are not only fun and quirky because of their different limitless prints, styles, and colors, but also because they are very Instagram friendly and a perfect match when on the beach. These types of polos are also very breathable and lightweight because of their breezy and flowy material. This is perfect for the intense summer heat at the beach! Printed button downs are perfect for the outdoors because of their loud and colorful designs, and you can also look stylish at the same time! 
Printed button downs are a beach essential for both men and women, and depending on how you style them, you can opt to have them oversized and loose, as a cover-up, or you can choose to have some buttons down and open—the possibilities are endless! Shop the different printed button downs on Shopee Philippines today to achieve that beach look.
Feel Comfortable While Swimming at the Beach with Swim Shorts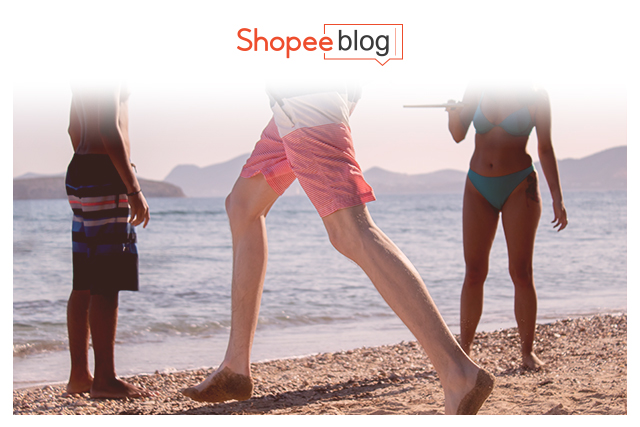 Credit: Savvas Kalimeris / Unsplash
Your trip to the beach is incomplete without swimming, whether at the beach or swimming pool. It is important to invest in good quality swim shorts that will keep you excited for that next getaway! Swim shorts come in different styles—you can go for a plain solid color, or you can choose to be louder with a printed design on your swim shorts. Either way, you will really feel the summer beach vibes with a good pair of swim shorts!
Look Stylish and Protect Yourself from the Sun with a Bucket Hat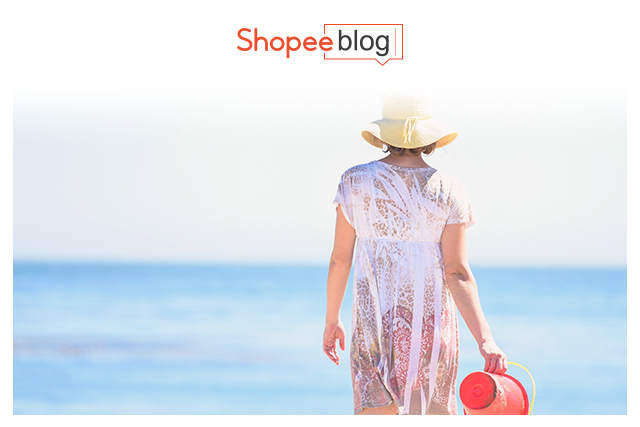 Credit: Jude Beck / Unsplash
A bucket hat is not only stylish and fashionable, but it can also protect your face from the harsh UV rays of the sun at the beach. Bucket hats are also a no-brainer option for people who do not want to fix their hair early in the morning, but still want to look good and effortless. There are different variations, colors, and styles of bucket hats—some are even reversible! You can choose from all the different bucket hats on Shopee Philippines at amazing deals and offers!
Shade Your Eyes at the Beach with a Pair of Sunglasses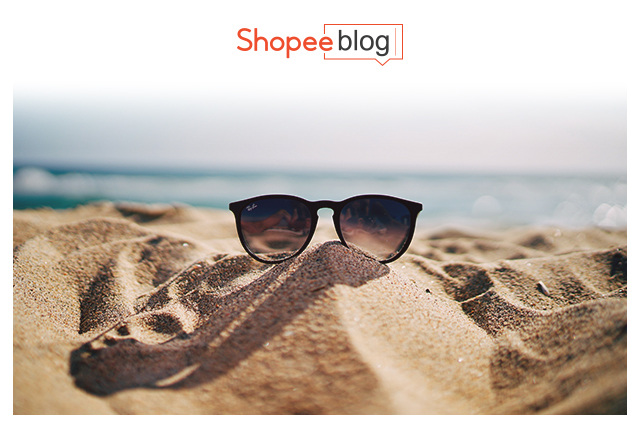 Credit: Ethan Robertson / Unsplash
A good and stylish pair of sunglasses is one of the best beach accessories that are not only multifunctional but also very fashionable as well. A pair of good sunnies is a must-have beach essential because it shades and protects your eyes from the intense rays of the sun. With this beach item, you wouldn't have to worry about the glare and having to squint your eyes. 
Get your next pair of sunnies from Metro Sunnies, available in different styles, frames, shapes, and colors on Shopee Philippines today!
Immortalize All of Your Memories at the Beach with a Film Camera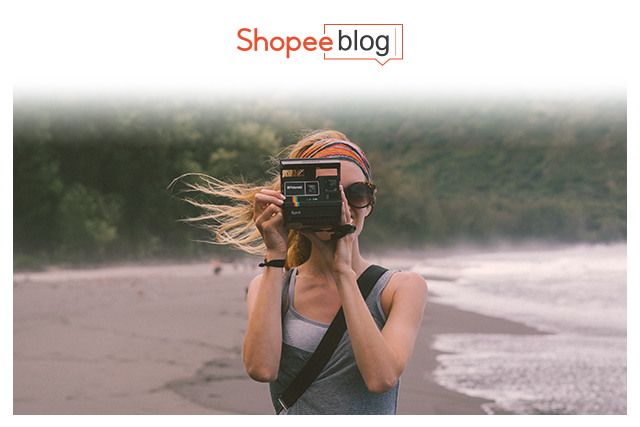 Credit: Jordan Bauer / Unsplash
Capture and immortalize all of your favorite memories and adventures at the beach with a film camera! This beach essential will allow you to take a lot of beautiful, aesthetic, and grainy photos where you can have it developed when you get back home in the city. The beauty and excitement of film cameras come from not exactly remembering the photos you took, but from discovering the spontaneous moments and shots taken from this device. You can also level up your Instagram game by posting these beach archives on your profile, which gives you instant #FeedGoals!
We recommend the Fujifilm Simple Ace Disposable Camera available on Shopee Philippines if you're looking to get yourself into film photography. This Fujifilm camera is a great way to capture memories. Stock up on film so you don't miss any moments! Happy shooting! 
Stay Protected from the Sun with Good Quality Sunblock and Sunscreen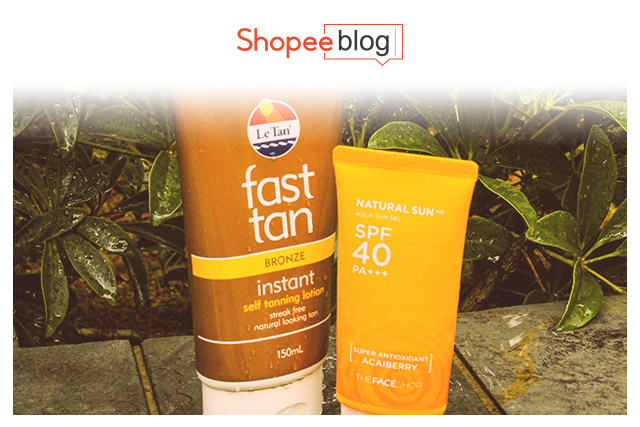 Credit: Muhammad Faris / Unsplash
One of the most important beach essentials you have to carry in your travel bag to the beach is sunblock or sunscreen. These sunblocks or sunscreens will definitely protect your skin from all the harmful UV rays from the sun. These products contain different SPF levels depending on your needs and preferences. Make sure to apply a good amount of sunscreen on your face, neck, arms, body, and legs to also avoid uneven skin tones or potential sunburns after your trip to the beach.
We recommend Beach Hut products or Nivea products for your next sunblock or sunscreen purchase on Shopee Philippines!
Secure all of your Items at the Beach with a PVC Tote Bag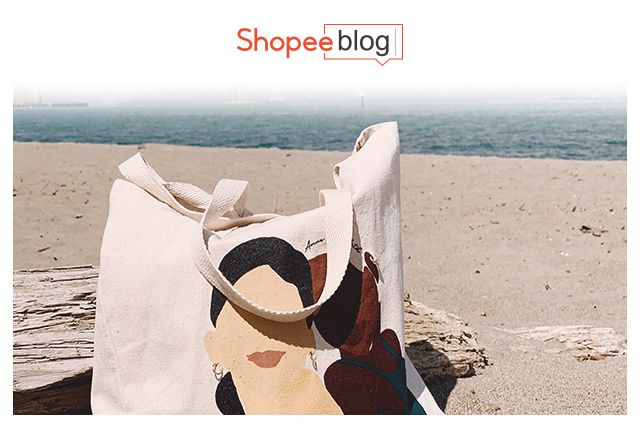 Credit: Anna Elizabeth / Unsplash
When at the beach and you need a quick and easy bag to store and secure all of your beach essentials, you can grab a PVC tote bag instead! These types of tote bags are made of PVC material, which is a kind of durable and transparent plastic. Not only is it very functional, but it is also very stylish as well because of its transparent design—just make sure to not bring any expensive or luxurious items with you!
Relax Under the Sun with a Beach Mat or Beach Blanket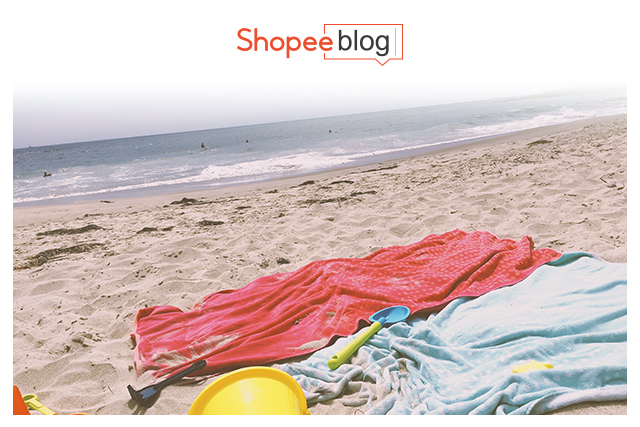 Credit: Brandi Ibrao / Unsplash
If you want to have a tan or just lay under the sun but not have your body be covered with sand, a beach mat or beach blanket is perfect for you! You can keep all of your belongings and beach items free from any trace of sand by buying this beach essential. You can also protect your body from the heat of the sand when you use a beach mat or beach blanket.
When you're out of the beach and back home in the city, you can convert your beach mat or beach blanket in numerous ways. You can use it as either a picnic mat, camping mat, or use it for your garden or backyard. 
Instantly Dry Up your Body with a Water-Absorbent Towel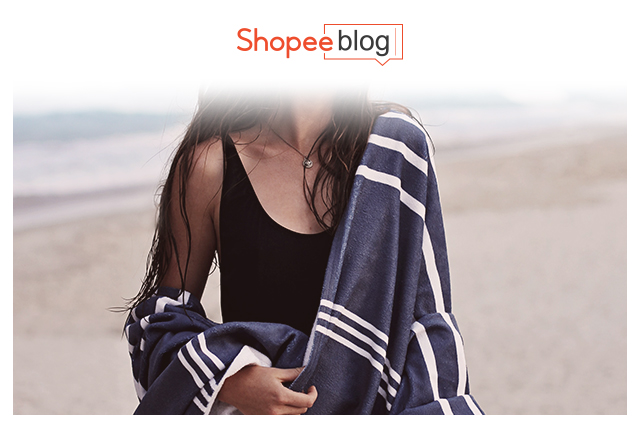 Credit: Christopher Campbell / Unsplash
After swimming at the beach or swimming pool all day, we often get very cold and wet because of the long exposure to water. With this, it is important to buy good quality body towels that are fast drying and water-absorbent to immediately dry up our body after a good dip or shower.
You can also check out microfiber towels because of their soft and highly absorbent material. It is also perfect for travels and out-of-town trips because it is lightweight and easy to pack!
Play Some Beats by the Beach with a Waterproof Speaker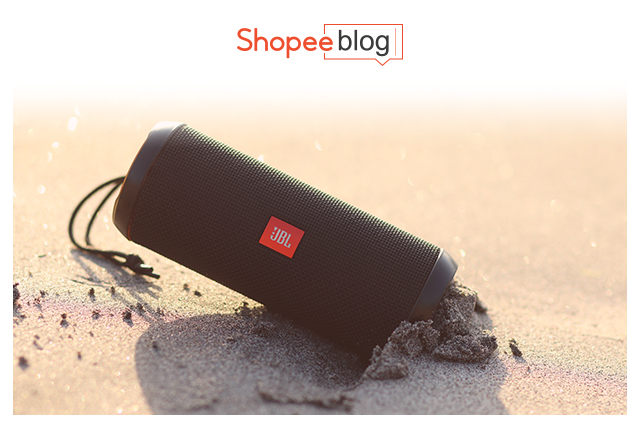 Credit: Deepak Yadav / Unsplash
To complete the chill and relaxing beach vibes, you can never go wrong with a speaker, specifically a waterproof one! This will ensure that your speaker won't get broken in the chance that it gets accidentally wet. Waterproof speakers can help you play bomb music by the beach to give you that complete beach vacation getaway experience. Waterproof speakers are easy to pair to your phone or device through Bluetooth, and it is very portable as well because of its sleek and compact design. With waterproof speakers, you can bring the party wherever you go!
We highly recommend the JBL GO 2 Waterproof Portable Bluetooth Speaker available on Shopee Philippines through the Audio Box Official Store.
Carry all of Your Beach Essentials with a Duffel Bag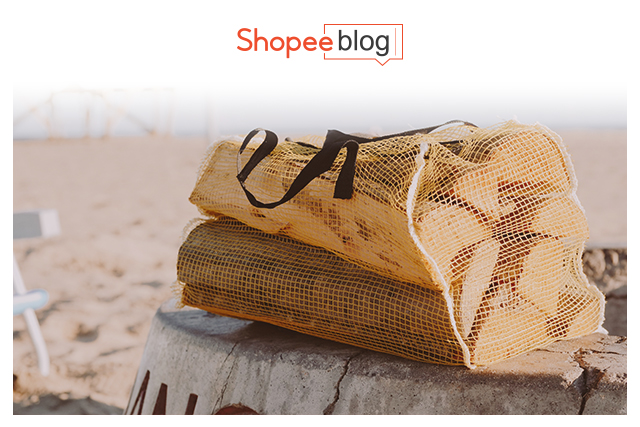 Credit: Kindel Media / Pexels
A duffel bag is the best bag you can bring with you to a beach since its size is just perfect for a short vacation getaway. It's not too small that you can't fit all your clothes, but also not too big that you'll have to lug an entire heavy bag all the way to your vacation. This type of bag is also very multifunctional because aside from using it for the beach, you can also use it as a gym bag or a travel bag abroad. 
If you're looking for a high-quality duffel bag that is spacious and durable for your next trip to the beach, we recommend the Herschel Unisex Sutton Mid Bags from the Herschel Official Store on Shopee Philippines for your next online purchase!
Complete Your Next Vacation with These Beach Essentials from Shopee Philippines
A weekend trip to the beach is always a good idea, and with these eleven beach essentials from Shopee Philippines, you will be able to have an even better and unforgettable experience at the beach! Spend quality time and savor every moment with your family and friends by considering going to the beach this weekend. All of these beach essentials are available on Shopee Philippines at amazing deals and offers!
Comments