Being a mom is one of the most difficult jobs in the world. From the start of pregnancy all the way up to when your child grows old, it's your job to make sure your baby is given the best care! With the right pregnancy essentials, you're setting yourself up for a responsible pregnancy. Everyone talks about the mood swings, acne breakouts, and weight gain, but these shouldn't scare you. Pregnancy, in itself, is a very beautiful thing. Nurturing life in your womb is a huge feat, and it's something that you should be proud of! Although there are many side effects to being pregnant, we're here with a list of pregnancy essentials to make the nine-month journey more tolerable and enjoyable for you!
Pregnancy Essentials for Every Soon-To-Be Mom
Food for Pregnant Women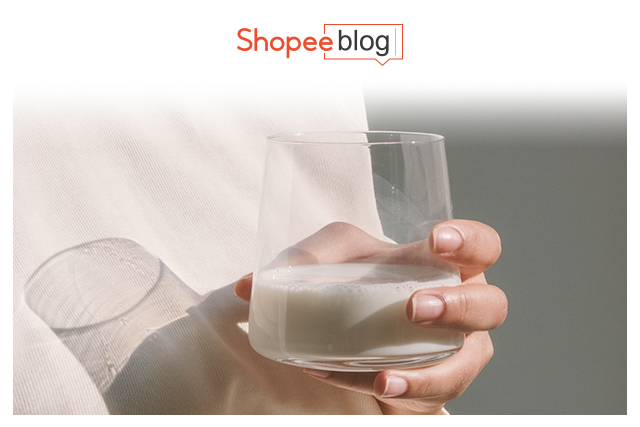 Credit: cottonbro / Pexels
Pregnancy cravings are normal, and getting what you want is a great way to battle nausea from morning sickness! However, some foods are definitely better than others. It's important to remember that you aren't only feeding yourself, but the little ball of sunshine growing in you too. With so many groceries available on Shopee, you can easily shop important food for pregnant women from the comfort of your own home. Don't stress yourself out over driving to the supermarket and waiting in long lines.
Dairy products like Greek yogurt are perfect for you and your little one. Dairy is full of calcium and protein which is necessary for your baby to grow strong bones. Compared to any other dairy product, Greek yogurt contains healthy (probiotic) bacteria that supports your digestive system!
Superfoods like beans and pulses are also very beneficial for your growing child. Legumes are healthy foods for everyone, but most especially for pregnant women! These superfoods are rich in protein, fiber, calcium, and iron, all very crucial for a successful pregnancy. 
If you remember drinking milk as a child because your parents claim it will help you grow strong, maternal milk for when you're pregnant helps with that too! Maternal milk is made with a special formulation of calcium and other enriching vitamins and minerals including folate. Folate is one of the most critical B vitamins to take during your early pregnancy because it promotes healthy growth and development for your child! Enfamama from Enfagrow is one of your best bets which you can get in different flavors. Choose between vanilla and chocolate to get all the essential nutrients to supplement your diet and keep you and your baby healthy throughout your pregnancy!
As mentioned earlier, pregnancy cravings are nothing to be ashamed of. However, it's good to intake the pregnancy essentials listed above for a safe pregnancy! You can also consult with a doctor first so that you know which food to prioritize in your diet. Get everything you need delivered straight to your doorstep when you shop on Shopee Philippines!
Pregnancy-Safe Exercising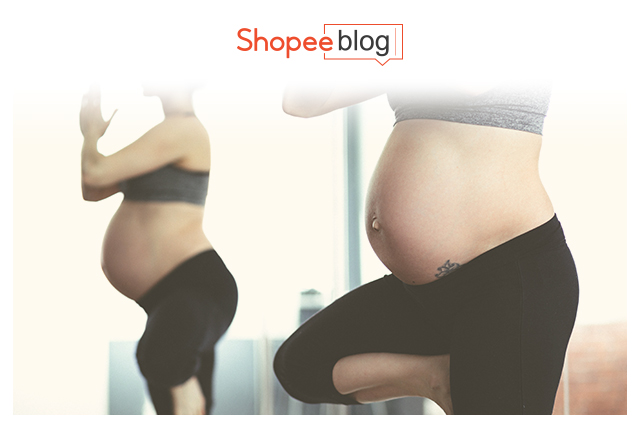 Credit: freestocks.org / Pexels
If you've always enjoyed working out at home, you can still do that while you're pregnant! If anything, pregnancy exercises are actually good for you. The most important thing to remember is not to overdo it. Light workouts are perfectly fine, and they even boost your mood! Stay active in a comfortable top and yoga pants and put on your sports shoes! These are definitely pregnancy essentials for every active mom out there.
Brisk walking is one of the safest pregnancy exercises. A few minutes a day can go a long way in terms of uplifting your energy levels and mood! This type of exercise doesn't strain any muscles or joints, making it perfectly pregnancy-safe.
You can even work on your strength training while pregnant! When you want to turn some of your weight into muscle, you can lift dumbbells that weigh up to 25lbs to strengthen your chest and arms. Remember to go easy on yourself. A lightweight for someone could be heavy to another. When weightlifting, it's crucial that you know your limit.
Last but not the least, strengthen your mind and body with yoga! Prenatal yoga is definitely the best option for you, but any light yoga exercises will help you breathe and relax. Your nine-month journey can feel stressful and difficult at times, but it will all be worth it!
Health & Beauty Pregnancy Essentials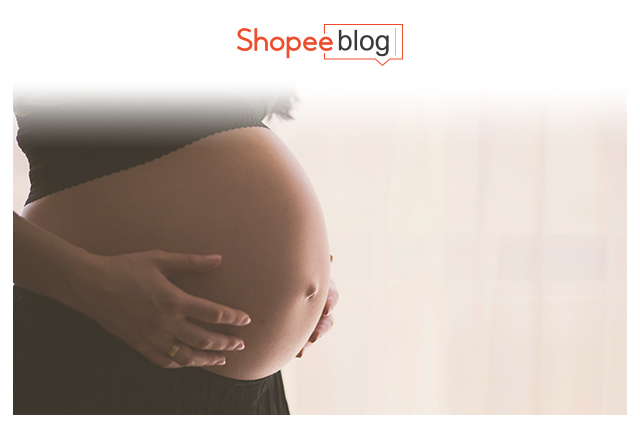 Credit: freestocks.org / Pexels
Of course, the pregnancy essentials wouldn't be complete without all your wellness needs! It's normal for a pregnancy to leave you feeling drained, lethargic, and even unappealing. However, with the right products, the fact in itself that you're taking extra care of yourself can put you in a brighter mood!
We mentioned quite a few important vitamins that you can get from food. If you want to take things one step further, there are a wide array of health supplements that you can order online! Take folic acid to prevent birth defects. This is most suitable for those in their first trimester or even before getting pregnant! Iron is also important for avoiding anemia, which is common when pregnant. Aid in your baby's development with calcium! Before taking vitamins for pregnant women, consult with your doctor to learn about which vitamins to take and your suggested dosage for each supplement.
Since there is an increase in hormones when you're pregnant, most women are prone to acne in the early stages. With the right skin care, you can keep your skin happy and healthy while it battles your hormones! As a soon-to-be mom, it's only normal to feel cautious about what you put on your skin. Of course, the baby's safety comes first. Non-harmful ingredients which you can find in different forms of skincare are Vitamin C which can help remove blemishes and hyaluronic acid which is anti-aging and hydrating too!
Stretch mark removal cream is, by far, one of the bestselling pregnancy essentials! In case you didn't know, you can use this cream as a preventive measure rather than as a fighting solution in the future. As soon as you know that you're pregnant (congratulations!), you can start using a stretch mark removal cream until after-birth for the best results. This will help lighten stretch marks as soon as they appear, and it will also help them disappear faster. The Mustela Stretch Mark Prevention Cream and Stretch Mark Prevention Oil are most loved by moms!
Have a Happy & Healthy Pregnancy!
We mentioned at the beginning that being a mom is one of the most difficult jobs. Never forget that it's also the most rewarding. Taking care of yourself is the first step to taking care of your baby, so start collecting all the pregnancy essentials for a better and brighter pregnancy. If you're interested in taking your second step into motherhood, prepare for your baby's needs with our guide to the best formula milk for infants and be a proactive mommy and learn about diaper hacks!
While waiting for your little one, sign up for Shopee Mom's Club as early as now to enjoy exclusive offers on mommy and baby necessities!
Comments