Who says you can't add a splash of fashion while adjusting to the "new normal"? Well Shopee Fam, we'd like you to know that you definitely can! If you're looking for outfits to wear for the "new normal," look no further! The Shopee 8.8 Fashion Sale is here, and it's the answer to all your outfit troubles. We've listed down different outfits for you to wear, which is great for the new normal. Whether it's running errands, working, exercising, or date nights at home – we have the perfect outfit suggestions! These outfits include must-have fashion items or clothing that you should definitely buy. So, keep reading! 
1. Errands Outfit
Worried about stepping out of your home and doing errands? With all the risks and everything going on today, that's totally understandable. We definitely need to be extra cautious! You may somehow feel safer while running errands if you wear clothing that covers and protects you all the way. 
For Men and Women
Wearing face masks whenever you step outside is definitely a must! Make your errands outfit fancier and stylish with cloth masks. These come in different captivating colors and beautiful designs. Who says wearing personal protective equipment can't look fabulous? For more protection when running errands, top it off with a PPE jacket! These jackets are stylish yet very functional. Wearing a PPE jacket may minimize your exposure to the virus. Complete the look with a visor for added protection. Plus, it also makes your outfit look on point! These are available in different colors too so it will be easy to match it with your outfit. If you want the minimalist look, you can buy a simple, transparent visor. These kinds of visors look just as cool and fashionable! Make sure to shop for these during the Shopee 8.8 Sale! 
For Women
The most popular visors today are the nopeet-inspired glasses. These have gained popularity because celebrities such as Heart Evangelista and Kim Chiu wear them too! Add a bit of cuteness to your errands outfit with Korean animal printed ankle socks. These socks are so comfy as well! Your feet will thank you because these will give comfort while you run your errands. Style your outfit with a rattan bag so you can safely put your items in an efficient yet classy way.
For Men
When stepping outside, you can use an anti-theft bag to ensure that your valuables are in a safe and secure place. To make running errands more comfortable, you can wear jogger pants. These aren't as restrictive for your legs compared to regular jeans. Jogger pants have the right amount of breeziness to it, making it so comfy! Pair it with low cut shoes to tie it all up in a snazzy way.
2. Work From Home Outfit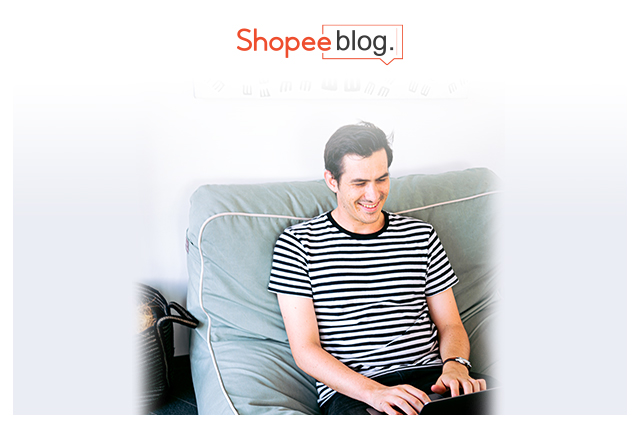 Credits: Canva Studio / Pexels
If you are currently working from home, dressing up may be something you no longer think of. You are not alone! But did you know that dressing up for work even when you're at home has some benefits to it? As tempting as it is to stay in your pajamas all day, dressing up can boost your productivity. It helps you get into the work mindset and instantly puts you into work mode. Check out these Work From Home Tips to Stay Productive to help you out. Here are some outfits that you can wear which will hopefully inspire you to dress up for work at home! Make sure to add these to cart so you can buy it during the Shopee 8.8 sale! 
For Men and Women
To start off, don't forget to wear computer anti-radiation glasses or anti-blue eyeglasses! These glasses will protect your eyes while you spend all those hours in front of your computer screen. They stop harmful rays from penetrating and damaging your eyes. 
For Women
Dress it up for all those virtual meetings with a puff sleeves smocked top or a knitted short sleeve! When choosing an outfit to wear when working at home, it's essential to have the perfect balance of comfort and style. These tops are great options for you to achieve that! Pair it with cozy cotton shorts to complete the ensemble. Don't neglect your feet! Wearing comfy house slippers, like Korean women's slippers, can keep your feet snug while working.
For Men
If you liked the idea of wearing jogger pants while doing errands, then you will definitely love wearing jogger shorts while working at home! These surely score high in the comfortable department. Match it with a clean and crisp v-neck t-shirt. If you want to dress it up, wear a colorful yet dressy polo shirt. This outfit will make you look fresh and ready for all those virtual meetings. 
3. Workout Outfit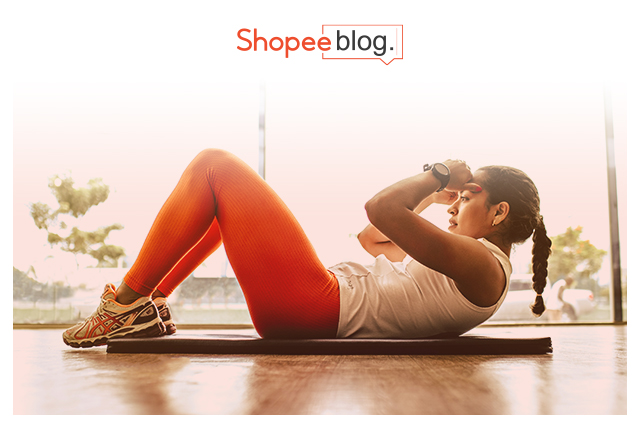 Credit: Jonathan Borba / Unsplash
With the quarantine ongoing and gyms still closed, exercising at home has been a favorite activity lately! If you haven't tried it yet, it's never too late to start. Perhaps picturing yourself in these workout outfits may encourage you to exercise! 
For Women
Moving Peach has among the best quality and affordable workout clothes for women! They have sports bras which offer great support yet are nifty at the same time. Another sports bra that has been rising in popularity is the Korean U back bra. Women love this because of its low back, which allows more breathing room. This is a plus point especially when exercising. Complete the athleisure look with either workout leggings or shorts! 
For Men
If you like to feel as fresh as possible while working out, then dri-fit t-shirts are right up your alley! Because of its breathable and lightweight fabric, you'll definitely enjoy your workout. Match it with workout shorts and you're ready to lift those weights and put in more cardio. Finish the look with low cut shoes then ta-da! The only thing missing are those dumbbells.
4. Date Night at Home Outfit
Credits: Thai An / Unsplash
Don't let quarantine get in the way of you spending quality time with your significant other! A creative way to do that would be to have date nights at home. It's still as romantic as going out and you will surely have the best time! Light up those candles, prepare those yummy dishes, and definitely dress up. 
For Women
Don't hesitate to dress up for your date nights at home! Wear a night out dress just as if you're really going out for dinner. Add some dazzle to your look with beautiful, sparkling earrings. If you want to tone it down a bit, you can wear a casual dress that's just as classy. Don't stop there! Add the cherry on top – heels! You will be ready and dolled-up for your date. 
For Men
Dress it all up with a blazer for your date night. Grab a fancy belt that will surely scream of sophistication. Complete your effortless yet dashing look with a stainless steel waterproof watch. If you want to take the more casual yet dressed up route, wear a Korean style polo shirt. This has been a rising trend in the fashion world. Match it with denim pants and you'll be an oppa ready for his date night. 
Whatever outfit it is that you need for the new normal, Shopee has got you covered! Looking for a sign to add to cart the outfit you've been wanting to buy on Shopee? Well, this is it! From July 23 to August 8, the Shopee 8.8 Fashion Sale is everyone's wardrobe paradise. Keep an eye out for the different daily vouchers for great deals and offers during the Shopee 8.8 Fashion Sale. And to tie it all up, the way jewelries would to complete an outfit,  there's free shipping on fashion categories daily! What are you waiting for? There's no time left to spare!
Comments