Looking for an enjoyable and effective way to break a sweat? Spin classes might just be the perfect way to do just that. But since face-to-face spin classes are being put on a hold, why not do it in the safety and comfort of your own home? With spin classes being available virtually, all you have to do is buy a spin bike to join in on the fun. Dial in to your spin class and start riding away to the beat of the music! Exercise bikes for the home may require a bit of a splurge but it will definitely be worth it. To help you narrow down your options, we've put together the best spin bikes on Shopee Philippines so you better keep reading! 
4 Things To Consider Before Buying A Spin Bike
1. Drive System
There are two different drive systems when it comes to spin bikes – the chain-based drive system and the belt-based drive system. These drive systems directly affect the seamlessness of your spinning experience. So when it comes to choosing between the two, opt for the belt-based drive system which is far superior to the chain-based system. That's because the belt-based drive system barely makes any sound, ensuring you have a flawless spinning experience. Plus, it's easier to adjust and requires significantly less maintenance. 
2. Flywheel Weight
Just like any type of bike, getting the right wheels is crucial. For spin bikes, having the right flywheel weight is a definite must. Wondering what a flywheel is? It's the elevated wheel in front of the spin bike. The motion of the spin bike depends on the flywheel's weight. The rule of thumb is the greater the weight, the greater the motion. If you want to experience what it would be like riding a road bike, go for a flywheel weight of 15 kg. Take it up a notch to at least 18 kg if you want an intense spin bike session every time! 
3. Brake System
You have to stop at some point! That's when the brake system comes into play. There are three types of brake systems – fabric brake pads, leather brake pads, and magnetic brakes. Entry-level spin bikes often have fabric brake pads while higher-end ones have leather brake pads. But if you find a spin bike with magnetic brakes, you better grab it right away! The magnetic braking system has zero physical contact, making it extremely silent. And as for resistance, it has a greater range compared to the other two types of braking systems!  
4. Check Your Space
The last thing that you want is to buy a spin bike only to find out that it won't fit in your home! Before ordering your spin bike on Shopee, make sure to bring out your tape measure and figure out the perfect spot to put your spin bike in. If you're planning to take spin classes virtually, it's best to put your spin bike in front of your TV! Leave enough space for some fans too! Having moving air while riding on your spin bike helps in evaporating your sweat and keeping your body temperature cool and controlled. When you set up your fans, take note that having moving air hit your entire body would be extremely helpful. It's best to have one fan in front of you and another to your side! 
5 Best Spin Bikes For Your Next Spin Class at Home
1. Ovicx Q200 Spin Bike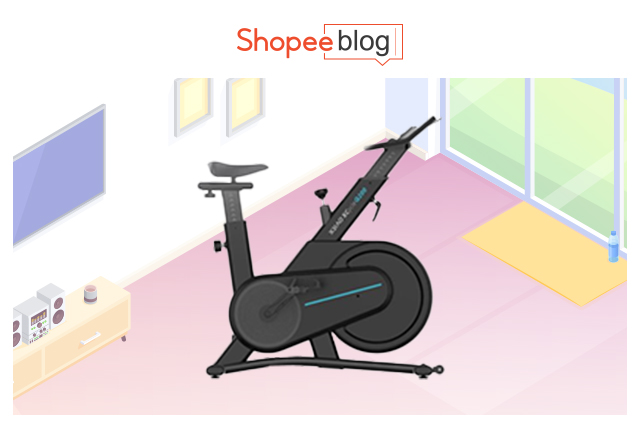 Good flywheel weight of 6.5 kg? Check! Magnetic resistance? Check! The Ovicx Q200 Spin Bike easily checks off everything on the list when it comes to all the must-haves for a superior spin bike. It's equipped with a multi-function monitor so you can easily see the time lapsed, your current speed, and the calories you've burned! Thanks to its heavy-duty steel frame, rest assured that durability and longevity are a given. Plus, you can easily adjust its leather seat to your comfort! With a sleek black color, this spin bike will look great anywhere in your home. And, it comes with a two-year warranty too so you can rest easy knowing that Toby's has got you and your spin bike covered. 
2. SOLE SB700 2020 Spin Bike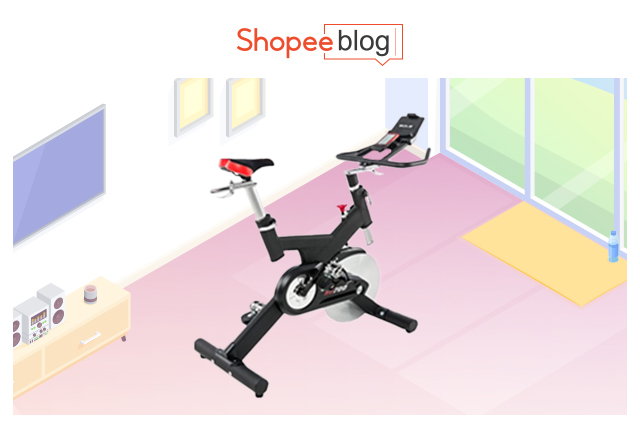 Hoping for an intense spin session? The SOLE SB700 2020 Spin Bike is right up your alley! With a flywheel weight of 22 kgs, you'll be breaking a sweat and burning those calories in no time. For any beginners out there who are just starting out in their spinning journey, this spin bike is perfect thanks to its felt pad brakes! On top of that, it has a computer display so you can easily keep track of the time, speed, distance, calories, and even your heart rate. This spin bike also comes with speakers and Bluetooth so you can blast your music and spin to the beat! 
3. Xiaomi Yesoul S3 Spin Bike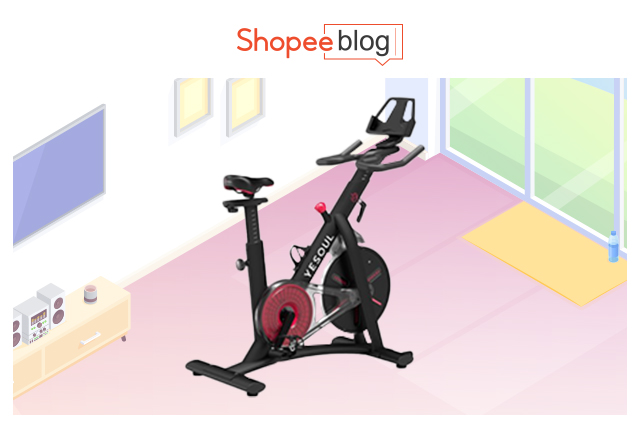 Aside from their innovative home appliances and ingenious gadgets, Xiaomi is a great option in the spin bikes department too! The Xiaomi Yesoul S3 Spin Bike has been the talk of the town because of its amazing features. It has a flywheel weight of 7.5 kgs for a seamless motion and magnetic resistance for a smooth and silent spin session. It doesn't stop there! The leather seat is adjustable along with the pedals. Worried that your spin bike will be drenched in your sweat? Fear not because this Xiaomi spin bike is made of anti-sweat material so it won't absorb a single drop of your sweat. It also comes with an armband to easily track your heart rate too! Make your spin session even more enjoyable thanks to its Bluetooth feature, allowing you to connect your phone or tablet! 
4. Xiaomi Yesoul M1 Spin Bike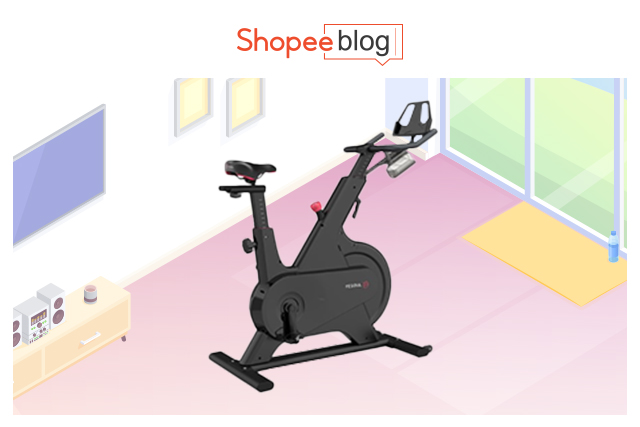 Much like the S3 Spin Bike, the Xiaomi Yesoul M1 Spin Bike shares most of the same features such as magnetic resistance. But this spin bike takes things up a notch with the ability to adjust the resistance. With 100 levels of resistance, you can easily choose the intensity of your ride. It also comes with an online coaching course and eight fitness tutorials to ensure that you get the spin session you've always wanted! Bring out the competitive spirit in you too by competing with riders all over the world thanks to this spin bike's real-time sport ranking. 
5. Skylinker Spin Bike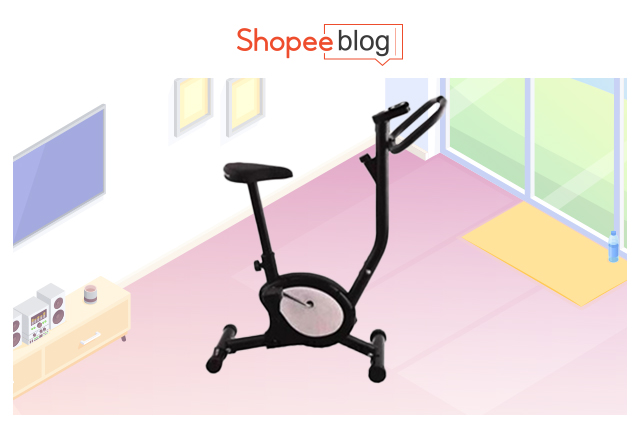 Dipping your toes in the world of spin bikes? The Skylinker Spin Bike is perfect for all beginners out there. It has eight levels of resistance so you can easily choose your level of intensity. Say hello to pedals with straps to ensure that your feet are tucked in and secure. This exercise bike for your home comes in four different colors so you can choose the color that will fit your home's aesthetics! Are you still wondering if you should give this spin bike a shot? Its affordable price will definitely put an end to your second thoughts! 
Get Fit and Healthy With the Best Spin Bikes 
It's extremely important to be in tip-top health, even more so today! With a spin bike at home, you will definitely be a step closer to being fit and healthy. Get ready to burn those calories and be covered in sweat every time you hop on that bike. Shopee Philippines has the best spin bikes for sale so you better go and check them out! While you're at it, take a look at these workout outfit ideas that will surely motivate you to get on that bike and spin! 
Comments