As technology continues to advance, so do our lives. The latest advancements in technology come in the form of smart home devices! With smart home technology, every household is transitioning into a modern, smart house. Home automation is the new trend and for very good reasons! With smart home devices, you can control different appliances with a simple click of a button over wi-fi. Who would have thought that the Internet we use to surf the web can also be used to improve the quality of life at home? Keep reading to discover some of the best smart home devices to add to your house!
Popular Smart Home Devices Available on Shopee
Smart Home Ecosystem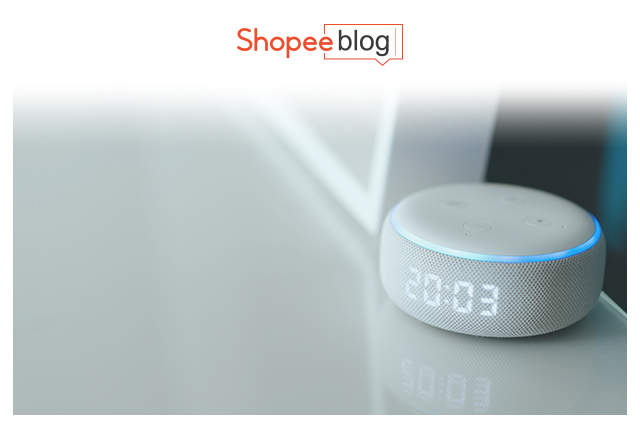 Credit: Anete Lusina / Pexels 
Before you get started on different smart home devices, a smart home ecosystem will take things up a notch! As its name suggests, the ecosystem will allow all your other smart home devices to connect in a single network. This means that you will be able to control everything from just one device–usually a smart speaker! Smart home ecosystems usually come with digital assistants that even allow you to use voice commands.
Amazon Alexa
The Amazon smart speakers are, without a doubt, one of the first smart home devices to break through the market. There are a lot of different variants available while the most popular ones are the Echo Dot 3rd Generation and the Echo Dot 4th Generation! Everyone loves the Echo Dot because of its sleek design and small frame. Amazon smart speakers all come with a digital assistant called Alexa, and she's definitely one of the most reliable smart home ecosystems to add to your home! You'll need the Alexa app to set her up properly, and it's available in the App Store for Apple users. If you own an Android, don't fret, because you can still get the app through APK files which you can easily find online.
Google Home
A strong contender to Amazon are the Google smart speakers. You can find the bestselling Google Nest Mini 2nd Generation for sale at a discounted price on Shopee Mall! On an international scale, many people believe that the Amazon Alexa is better. However, when you take into consideration the limitations we have on Amazon, Google smart home devices are more readily available in the Philippines! Take for example the popular Google Chromecast. With Google Assistant, you'll be able to control playback more seamlessly through voice commands! If you use a bunch of Google applications for work, you can even let your Google Assistant help you organize your calendar. Having a Google smart speaker at home is literally like having your own personal assistant!
HomePod
Now if you love Apple products, you will love the Apple HomePod Mini. Owning anything Apple or iOS will make it easier for you to bring Siri into your home! You might already be familiar with Apple's exclusivity, and the same thing goes for smart home devices. It's important to check beforehand that all your other gadgets are compatible with the Apple HomeKit app. Although there are fewer compatible devices for the Apple HomePod, you should already know by now that Apple guarantees to give you the best quality and user-experience of smart home technology.
Smart Plugs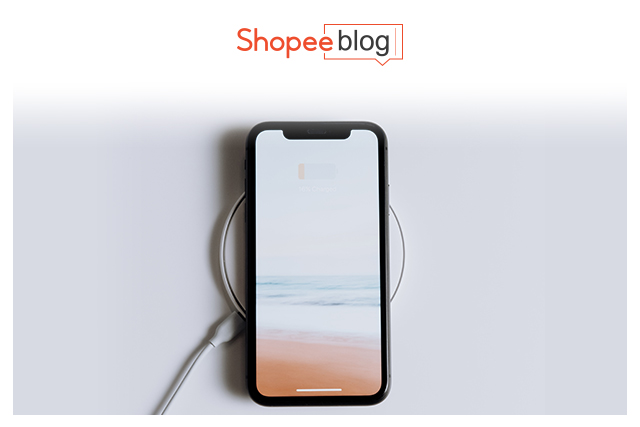 Credit: cottonbro / Pexels
After choosing the best smart home ecosystem for your home, the next popular smart home device might be surprising to you. Smart plugs can sound a bit underwhelming, but these are actually very important and convenient. Smart plugs can easily improve your quality of life at home because you will be able to control appliances from your phone (or even from your smart home assistant). Some honorable mentions are the TP-Link Tapo P100 Mini, the Plextone Smart Socket, and the EWA Wireless Plug. They all have the same features, so your job is to know your brand preference and budget!
Smart plugs can actually turn anything connected to a socket into a smart home device. Use your phone as a remote control to switch on and off appliances connected to smart plugs! Aside from this convenience, you can also learn to be more energy efficient at home. Cut down your cost on electricity bills by setting all your appliances on timers! Because unfortunately, even when some gadgets aren't in use, they can still be expending energy. These are usually laptops and computers, air conditioners, small kitchen appliances, and even your wi-fi router.
With so many different energy suckers around the house, it isn't very fun to unplug these daily. When you connect them to smart plugs, you can easily switch these off with your phone or smart home assistant before going to bed! You can even set a timer for all your gadgets and appliances so that they automatically switch on and off by themselves. The best course of action is to schedule everything attached to a smart plug to turn off before bedtime and to turn on as soon as you wake up!
Smart Security through CCTVs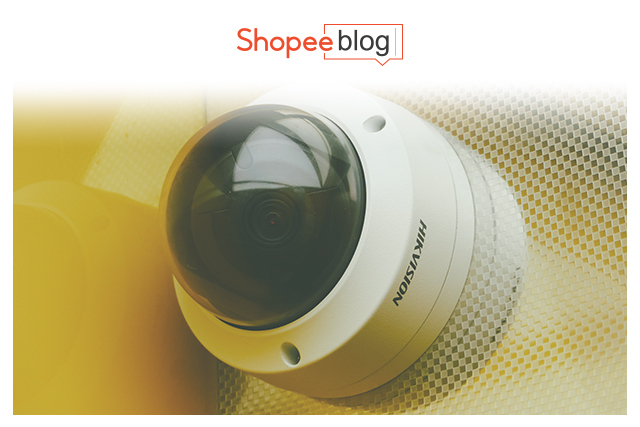 Credit: Atypeek Dgn / Pexels
You can level up your smart house with smart security too! The best CCTV cameras of today are IP cameras, which stands for "internet protocol cameras." This way, you can connect your security cameras to your phone–as long as both are connected to wi-fi. Have peace of mind knowing that you can check in on your home from anywhere at all! Some CCTV cameras even come with built-in microphones, making them good substitutes for baby monitors as well. These also have alarm systems in case of any suspicious activity, and you will get a real-time alert on your phone. The Sricam SP017 deserves an honorable mention due to its reliability and durability. With two-way audio, you can communicate with anyone at home through your phone! Since it supports both night vision and motion detection, you can easily get a good look at different areas of your home at any time of day, depending on where you set up the Sricam SP017!
Smart Security through Smart Door Locks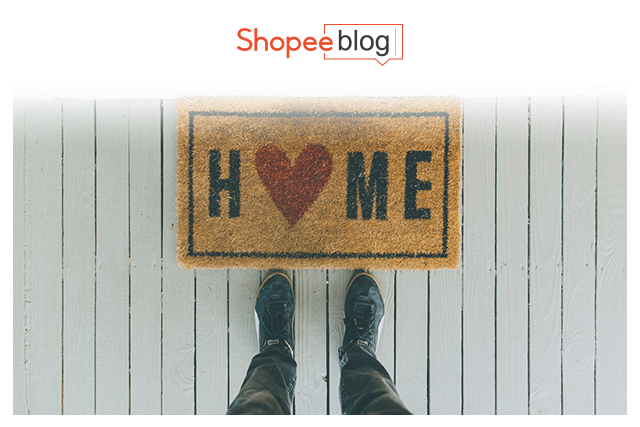 Credit: Kelly Lacy / Pexels
Shop smart home devices in the form of door locks! Smart door locks take home security to the next level. You can get personalized security through keyless entrance! It's a huge convenience for you, and it's also a disadvantage to any unwanted guests. There are a lot of different options to choose from! Get a sturdy smart lock for your entrance on Shopee Philippines.
Corona Keyless Door Lock
Corona Lock is a very reliable brand in terms of smart door locks. Glass doors are always nice to have, but you have to make sure it's secure! The Corona Smart Lock for Glass Doors is the perfect option for any home or office. It allows for password entrance through a keypad which can be entirely customized by you. You can even save up to three hundred fingerprints for a more seamless entry! If that's not enough for you, you can even unlock this smart door lock through a card and remote control. Keep your residential or business area secure with Corona Lock!
Samsung Door Lock
A more popular option for homes is Samsung smart door locks! While there are many different variants, Samsung goes above and beyond with their smart home devices for security. Their door locks are completely keyless and come with digital keypads instead! They even include an auto-lock feature that you can enable just for that extra security measure. Samsung door locks are truly "smart," allowing you to rest easy knowing that your home is completely safe. The best part is that you can change the password regularly, just to make sure that only the most important people are allowed into your home without prior authorization!
Smart Door Knobs
Now that you know your home is safe from unwanted guests, you can still keep up with smart home technology through smart door knobs! Why change your front door's lock when you can change them all? Within your home, you can install smart door knobs that are unlocked by Bluetooth through an app, fingerprints, and passcodes. This is one of the best smart home devices for privacy, especially as an extra precaution when you have guests over! Smart door knobs are also great for childproofing your work space or your collectible area. Don't miss out on the chance to turn your home into a smart house with these smart home devices!
Smart Lighting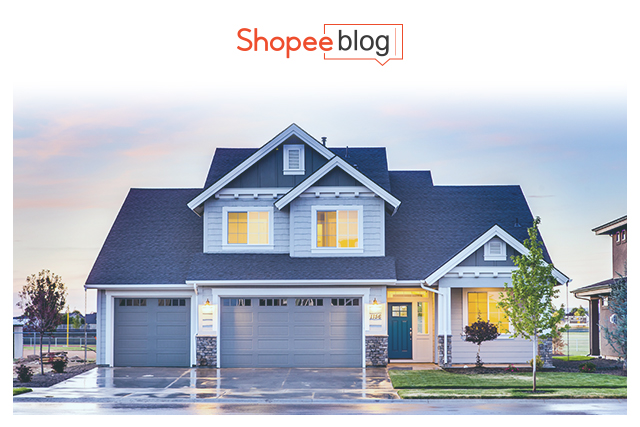 Credit: Binyamin Mellish / Pexels
Smart lighting is totally in right now. Most smart lights are LED, which means they are very cost-efficient! Control your smart bulbs through your phone and you'll never have to stand up for light switches ever again. It's up to you if you want to switch out your entire lighting system for smart lights. But you can also use these in specific rooms only, like an entertainment room to change the ambience in an instant! Smart lighting also improves your smart home security, because you can mimic being at home through timer functions!
Lasco
Lasco is a great brand for these smart home devices because they offer smart bulbs in different shapes and sizes! From fairy lights to the galaxy projector as seen in trends, Lasco has them all! These nifty lights from Lasco are compatible with Amazon Alexa, Google Home, and Siri, making it the perfect lighting system to install at home. You can even share the controls with family members so that everyone has access to Lasco smart bulbs!
Smatrul
Smatrul is another popular brand for smart lights! Their bulbs come with built-in wi-fi so you can easily connect to them. With a timer function, you can set what time you want your lights to switch on and off! Since the Smatrul LEDs come with dimming functions, you can easily use these bulbs as night light to help you fall asleep soundly. You can use a brightening function in the morning to help wake you up gently, rather than having a flash of bright light!
Philips Hue
Last but not the least, Philips Lighting joins the list of smart bulb suppliers! Philips is a well-known brand already, and their Philips Hue collection is definitely worth checking out. You can choose between the standard White Ambiance Bulb or the White and Color Ambiance Bulb! Philips Hue allows you to create the perfect ambiance, anytime and anywhere. With the Philips Hue, you can instantly change the ambience of your home. Choose warm lights for a cozy night or bring out the fun and flashy colors during parties! These smart home devices work best with the Philips Hue Smart Bridge which allows you to control all your lights through Amazon Alexa, Google Home, and Siri.
Turn Your Home into a Smart House!
All the most popular smart home devices are available online on Shopee Philippines. You might have seen home automation in futuristic movies and TV series, but you can finally bring smart home technology into your house today! Level up your home experience with these smart gadgets and manage your house through a simple tap of your phone or through voice commands. With the added convenience and energy-efficiency of smart home devices, you will truly be able to experience an improved quality of life.
Comments