Haven't been around to check up on the latest beauty trends lately? Let's loop you in on one of the skincare brands that are making rounds on that incredible app – Fairy Skin! Fairy Skin products have sparked a myriad of skincare reviews for their Korean glass skin effect. And who wouldn't want that youthful glow that we see from our beloved K-idols? 
With extensive research made on every product, you can rely on Fairy Skin for safe skincare must-haves that deliver quick and noticeable results. They cater to various skin types, so there's bound to be a Fairy Skin beauty product for you! From acne-removing to anti-aging products, trust that Fairy Skin will lead you to a fresh, youthful Korean glow. The best part? They all come at affordable prices! Check out their top-rated products below that we can't wait for you to test out!
Here Are Fairy Skin Products To Add To Your Skincare Routines
1. Fairy Skin Derma Soap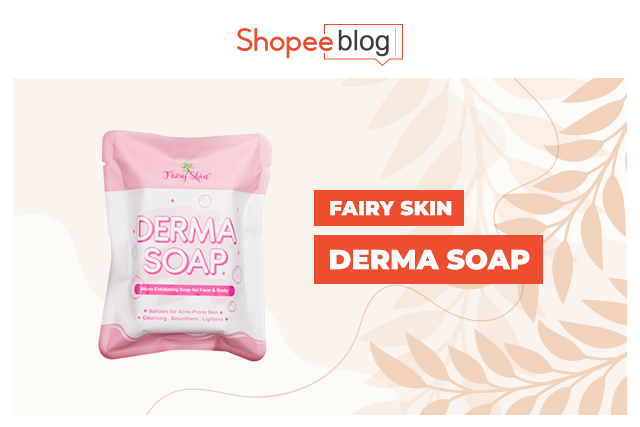 If you're a big fan of Kojic soaps, we'll do you one better with Fairy Skin Derma Soap. Its Kojic Acid targets visible brown spots and sun damage from your skin which will lead to lighter skin! Aside from that, this Fairy Skin soap also contains sunflower oil, a moisturizing ingredient that won't leave your skin feeling dry after washing. Coupled with coconut oil to eliminate bacteria and vitamin E as an antioxidant, you've got yourself an all-in-one facial soap!
2. Fairy Skin Water Essence Toner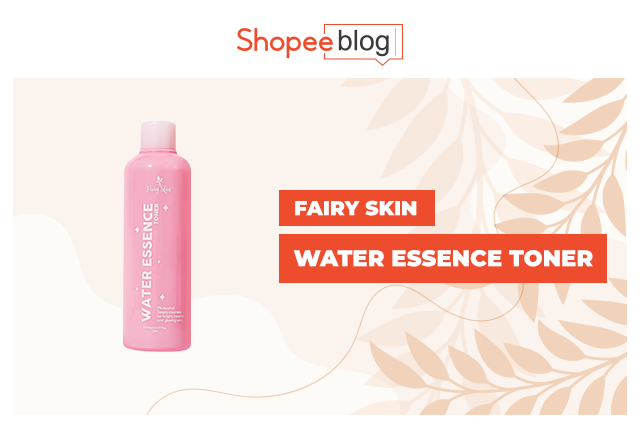 After cleansing your skin with Fairy Skin soap, it's time to apply face toner! If you think toners tend to be harsh and irritating to your skin, fret not. The Fairy Skin Water Essence Toner has 0% alcohol! This means that this Fairy Skin toner is water-based and entirely safe for sensitive skin. We recommend applying this toner before you put on serums and moisturizers as it would help your skin absorb these products better. 
3. Fairy Skin Sunblock Cream Gel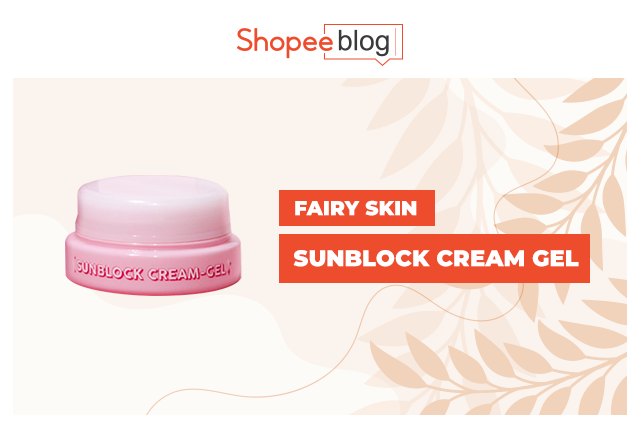 Any beauty guru would agree that applying sunscreen should be the last step of your daytime skincare routine. It may be hard to notice, but the sun's UV rays could worsen acne and wrinkles over time. Good thing the Fairy Skin sunblock cream-gel offers SPF 45+ sun protection and also works as a moisturizer! Not only that, but you can also use it as a makeup base for a smoother complexion. Everything you need and more is truly in this Fairy Skin sunscreen, so don't miss out on scoring one of the best sun protection products at affordable prices!
4. K-Beaute Bleaching Whipped Scrub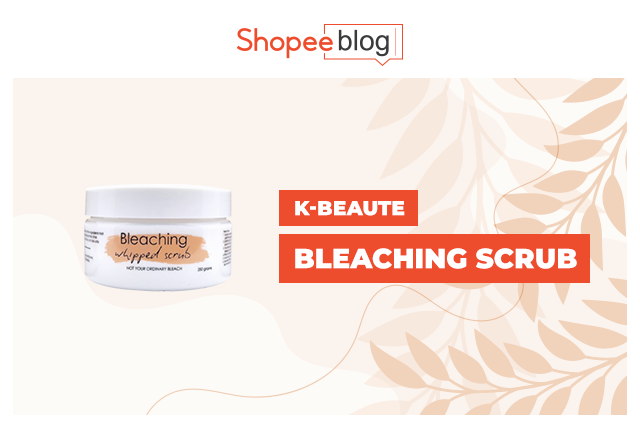 Don't forget to include the rest of your body in your skincare routine! If you're looking to whiten various areas of your body, like your armpits or bikini area, then Fairy Skin's K-Beaute Bleaching Whipped Scrub is surely right up your alley. Reviews for this beauty product have spread like wildfire online for its quick, visible results. A mild exfoliating cream that can do it all from removing dark spots to drying up pimples, you simply can't pass up on testing this scrub out! Oh, and before we forget, you can use this on your face too!
Better Yet, Switch To These Fairy Skin Rejuvenating Sets! 
5. Fairy Skin Derma Set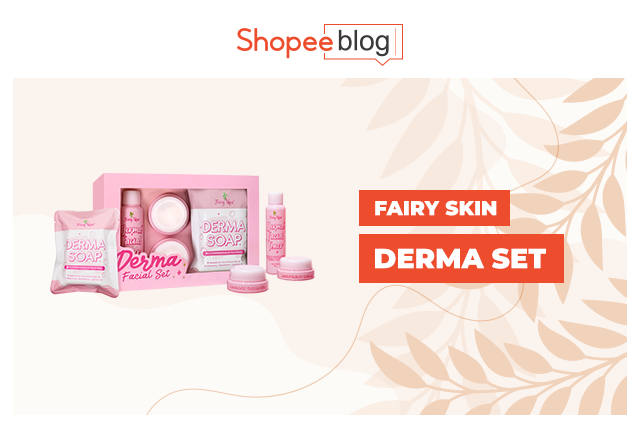 If a few Fairy Skin products have already turned you into a believer, then it's high time for you to try out Fairy Skin rejuvenating sets. First up on this list is the acne-fighting Fairy Skin Derma Set! It has all the skincare basics packed in one set, including their derma soap, derma toner, brightening cream, and sunblock. Aside from clearing acne, this skincare set is the perfect combo to remove melasma, scars, blackheads, whiteheads, and even your wrinkles! You're surely on the road to recovery from common skin concerns with consistent use of this rejuvenating set.
6. Fairy Skin Glowing Set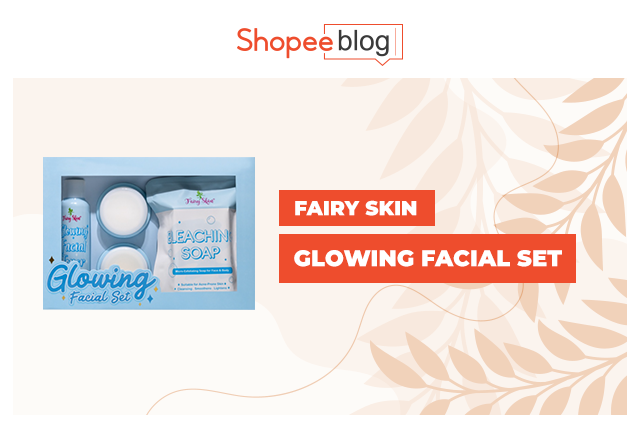 Are you aiming for a dewy and glowing finish after your skincare routine? You're in luck because the Fairy Skin Glowing Set is guaranteed to give you a noticeable glow even from a distance! Complete with a bleaching soap, glowing facial toner, whitening cream, and a sunblock cream-gel, this skincare set will exfoliate your skin all while making it look moist and minimizing your pores. So if you're really after the glass skin effect more than anything else, this should be your go-to rejuvenating set!
7. Fairy Skin Mild Kit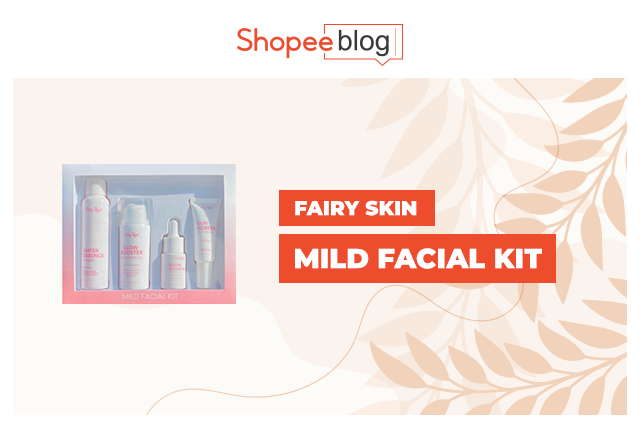 For those with extra sensitive skin who are avoiding the peeling effect from skincare products, Fairy Skin has also got you covered with their Mild Facial Set. The milder the products, the better. So treat your face with this set's water essence toner, cleansing gel, glow booster serum, and sunscreen gel cream. The best part is it's packed with Niacinamide, a popular skincare ingredient that is both anti-inflammatory and moisturizing. So go ahead and achieve that smooth and bouncy skin without the redness and buy the Fairy Skin Mild Kit!
Flaunt That Korean Glass Skin Anytime, Anywhere With Fairy Skin Products!
With consistent use, these Fairy Skin products will surely win your heart once you start seeing that dewy, glass-skinned face in the mirror. With Fairy Skin sunscreen, Fairy Skin toner, and other Fairy Skin beauty products, maintaining a youthful glow hasn't been this easier and more affordable. Feel free to explore some more options on affordable skincare products and fully customize your skincare routine if you wish!
Comments