Valentine's Day is almost here, so make sure you're prepared with a gift for your special man! It always seems more difficult to buy gifts for men than for women, but that doesn't need to be the case at all. Choosing a nice outfit for men is both very practical and very thoughtful as well. Whether you're in a budding relationship or you've been married to your man for years, shopping for clothes is actually the perfect Valentine's gift for him! Preparing as early as now is a great idea too because you can actually choose clothes for your guy to wear on the day we all celebrate as couples. The best part about putting together an outfit for men is that your love can wear these fashion pieces again, and he will most definitely be thinking of you!
Casual Outfit for Men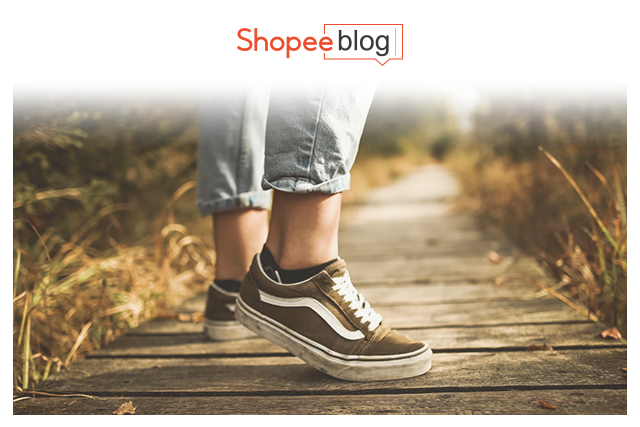 Credit: Tobi / Pexels
Keeping it casual is definitely one of the easiest routes to take when choosing an outfit for men. Casual clothing pieces easily fit into anyone's wardrobe, and they're so easy to mix and match! SMYTH is one of the best brands out there for casual and trendy pieces. Take the SMYTH multi-colored stripes collared shirt for example! The vibrant colors make it easy to match with almost any pair of bottoms. Find your man's size in Baleno jogger pants to give him something comfortable and stylish!
Another casual outfit for men idea is to dress him in an oversized shirt for an edgy, street-style vibe! You can consider the Maxwear white polo with Maxwear denim shorts for plus-sized clothes for men that will help him pull off this look! Nothing screams casual more than a baggy outfit, and Maxwear offers polos and shorts in different colors to suit every man's preference!
Round up this casual cool outfit for men with a pair of Vans. Vans have been around for the longest time, and the fact that they're still trendy only goes to show how classic their shoes are. Spot the Era TC and Slip-On SF Vans shoes at affordable prices thanks to Shopee discounts! 
Formal Outfit for Men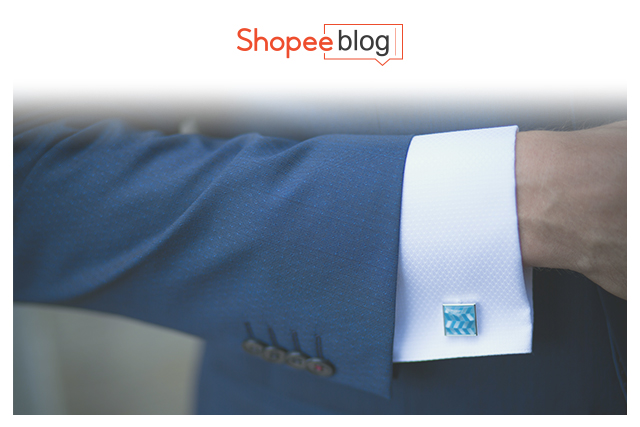 Credit: Rene Asmussen / Pexels
On the other side of the fashion spectrum, you can opt to shop for a formal outfit for men instead. While this won't be used day-to-day, there's something uniquely special about treating your man to formal wear! Everyone loves to dress up every once in a while. If you're planning on dining out at a fancy restaurant, the perfect Valentine's Day gift for him would be a formal outfit for him to wear! 
Layering is a great way to exude the true meaning of fashion. Everyone loves a good suit, but don't forget about the undershirt! An undershirt is an essential to formal attire because it acts as a barrier against sweat. Baleno Clothing offers round neck tee sets made from cotton as a comfortable and breathable undershirt. 
Formal outfits come in different styles too. If you're looking for something extremely practical, then the best course of action is to shop business formal attire! Find a nice long sleeve collared polo and pair it with a blazer. Every man looks good when dressed professionally, so give your man the confidence at work with a new outfit. To transform business formal attire into something fancier, you can switch out the regular blazer for a tuxedo instead! Shopping for one nice pair of slacks will also make it easy for your man to work with what he already has in his wardrobe. We recommend the classic black slacks or even khaki slacks as these universal colors will go well with any top!
There's no such thing as being "overdressed." Dressing up is the perfect way to boost someone's confidence, and that's why shopping for formal outfits for men is the perfect way to show your man how much you love him!
Sporty Outfit for Men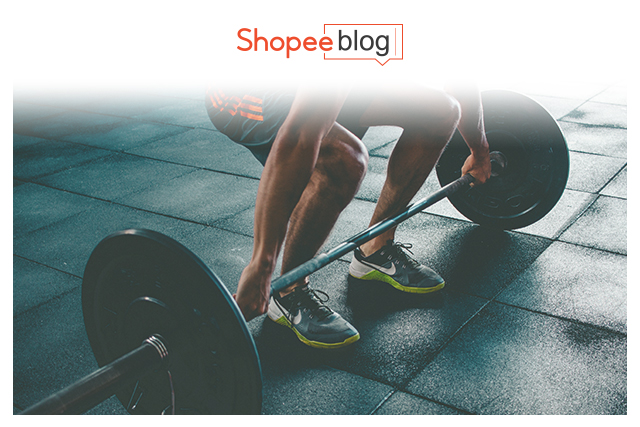 Credit: Victor Freitas / Pexels
If your man lives a healthy and active lifestyle, you're in luck! You can support this hobby by choosing a sporty outfit for him. Men's activewear is readily available online on Shopee Philippines, so that you can help your man power through extensive workouts in comfort and style. If you don't know where to start, you should know that Oakley is one of the most renowned sports brands amongst sports enthusiasts. Treat your man to an Oakley polyester top that's breathable and sweatproof, perfect for any workout, and complete the outfit with Oakley's golf shorts that are water-repellent and stretchable! Aside from comfort, shopping from a high-quality brand is that extra push of motivation your man needs.
When picking the right sporty outfit for men, the cherry on top will be sports shoes! Even arm workouts need a stable and balanced foundation, so gifting your man the perfect pair of shoes will allow him to conquer every fitness routine in comfort! If he loves jogging or running, Salomon is a trusted brand that offers lightweightness and durability. Shop the Salomon Sense Escape on Shopee Philippines to enjoy the lowest price guaranteed on this shoe! On the other hand, if he's the hiking and trekking type, then you can look through the various shoes on Merrell Philippines.
Find the Perfect Accessories for Every Outfit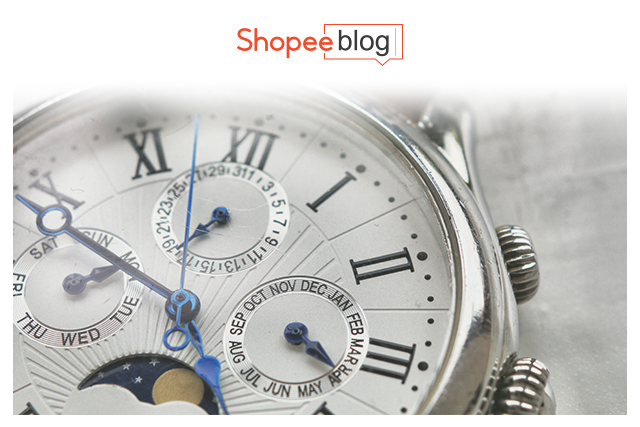 Credit: Mat Brown / Pexels
Why stop at clothes when you can help your man accessorize too? Complete every outfit for men with universal accessories! Men's watches and men's bags are perfect Valentine's gifts for him, and these are accessories that he can use day-to-day and during special events. Give him the gift of practicality through fashion, and choose from various brands based on what you think suits him! Timex on Shopee Philippines offers some of the best watches on an international scale. From timeless classics to watches designed for sports, pick out a brand new watch to spoil your man on this special occasion. 
You can find bags in different styles from Salvatore Mann to get a good price! The Salvatore Mann Ramsey Backpack goes perfectly with casual and sporty outfits for men. For his formal days, you can choose between the Darcy Belt Bag or the Jules Sling Bag to add class to the overall formal attire!
Amp Up Your Man's Style with a New Outfit
No one knows your significant other like you do! You know his interests, lifestyle, and fashion sense too. Whether you're looking to support his current style or you want him to step out of his comfort zone, shopping outfits for men is a sincerely sweet gesture that's bound to make him swoon.
If you're in need of more ideas, check out our Men's Gadget Gift Guide to express appreciation this Valentine's Day!
Comments