During the COVID-19 pandemic, we have adjusted and transitioned to the "new normal." Especially now with the different hygiene protocols and practices where we have to keep ourselves safe and germ-free, we should also teach the same to our kids. It is important to let our kids practice a cleaner and better lifestyle even at a young age, not only now during the pandemic, but also even after. Check out these different tips on healthy habits for kids, and lead them towards living a healthy lifestyle today!
Practice Frequent Handwashing with Hand Soap for Kids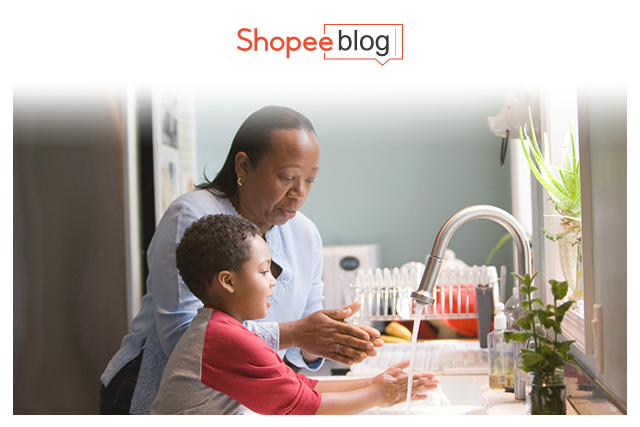 Credit: CDC / Unsplash
One healthy habit for kids to constantly practice is proper handwashing. That means going into the nooks and crannies of your hands with an antibacterial hand soap safe for your kids' gentle hands to effectively kill and remove all bacteria! Especially now more than ever, it is important to practice good hand washing hygiene to avoid getting sick and to build our immunity and resistance to germs. As early as now, teach your kids the five-step process to handwashing—wet, lather, scrub, rinse, and dry. Teach the prime times where it is most important to wash their hands too, such as before and after mealtimes or playtimes. 
Check out the Orange and Peach Foaming Handwash for Kids if you're looking for a good foaming handwash that can make the handwashing experience fun for your kids! Plus, this hand soap is antibacterial, moisturizing, and has a fruity scent, too! You can get gentle kids' hand soaps on Shopee Philippines and save up on the different deals and discounts for you!
Kill Bacteria and Germs with Hand Sanitizer for Kids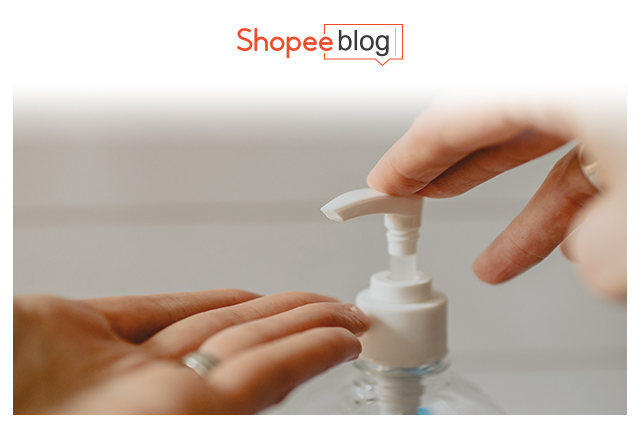 Credit: Kelly Sikkema / Unsplash
When you're on the go or out-and-about, chances are, you will not have good hand soaps available around in public spaces. With this, it is important to carry a hand sanitizer for kids everywhere you go. Not only can you disinfect and sanitize your hands, but also different surfaces as well. This can ensure that your kids' hands are always clean and moisturized. 
If you're looking for a good quality and non-drying hand sanitizer made for kids, we recommend the Tiny Buds Baby Hand Sanitizer which can remove germs and bacteria but still does not dry out your skin. This sanitizer can be your companion all day long as you can use it on your kids wherever you go. The best part is, it also comes in a fruity sweet flavor, so your kids can enjoy the pleasant aroma of the sanitizer while staying safe at the same time!
You can also try out the Cradle Home Natural Antibacterial Hand Sanitizer which is a peppermint-scented sanitizer safe for kids that can kill up to 99.99% of germs, and is very safe to use for your baby because this is made with natural ingredients and no harmful chemicals. 
Clean Your Kids' Hands with Wipes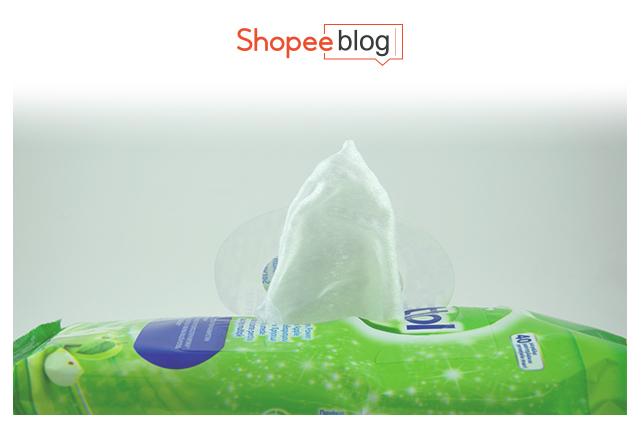 Credit: Christine Sandu / Unsplash
Baby wipes are great for babies who need to go potty or have their diaper changed. Wipes are also very multifunctional and effective as you can clean your kids' hands and different surfaces and objects at the same time. These wipes are also very handy as you can just bring them inside your bag or pouch so that you can still stay clean even if you have to step out of the house. 
We recommend the MamyPoko Baby Wipes if you're looking for baby wipes that are gentle to your baby's skin leaving them fresh and clean anywhere and anytime. You can also get the UniLove Unscented Baby Wipes which has thicker and softer fabric infused with aloe vera, lanolin, and Vitamin E. Live a healthy lifestyle by doing these healthy habits for kids, and get your wipes on Shopee Philippines today!
Take a Cool Shower Everyday with Kids' Shampoo and Soap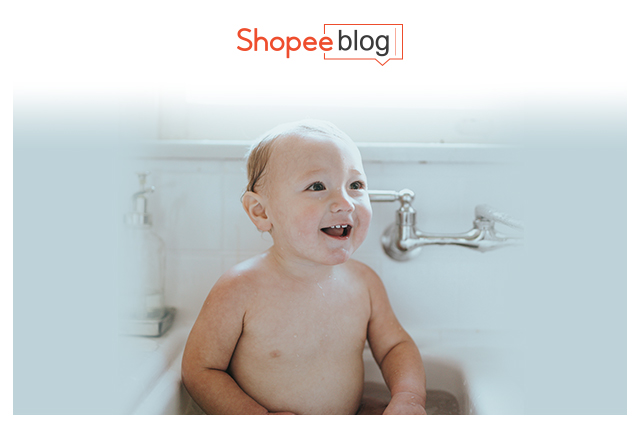 Credit: Nathan Dumlao / Unsplash
A long, cool, and refreshing shower can be beneficial for your kids in a number of ways. First, you can help them beat the heat and stay fresh especially during the hot summer season here in the Philippines. Also, a good shower can boost your kids' energy levels, and they can stay refreshed and recharged to stay active all day. Last and most importantly, a shower, paired with kids' shampoo and kids' soap, can help clean your kids' bodies after a day of playing and doing physical activities outdoors. Taking a shower can effectively wash away all the germs and bacteria from their body, so they can feel squeaky clean afterward!
Practice this healthy habit for kids today by getting kids' shampoo and kids' body wash available on Shopee Philippines! We recommend Johnson's Strong & Healthy Shampoo + Conditioner, which is infused with vitamin E but does not contain any harmful chemicals to leave your baby's hair feeling fresh, clean, and healthy all day. You can also get the Baby Dove Baby Wash Sensitive Moisture if you're looking for a good body wash for your kids that will keep them clean and fresh, but still protect, nourish, and condition their delicate and gentle skin.
Brush Your Teeth Three Times a Day with Toothpaste and Toothbrush for Kids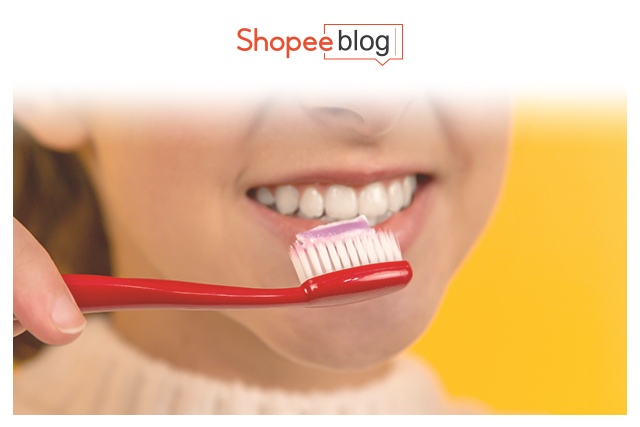 Credit: Diana Polekhina / Unsplash
To live a healthy lifestyle, it is not only enough that we clean our bodies. It is also a good healthy habit for kids to practice proper oral hygiene. This means getting them good kids' toothbrushes and kids' toothpaste to help them have the best products for their teeth and gums. To properly brush their teeth, it is important to be extra soft and gentle. Make sure to brush in a circular motion and go through all parts of their mouth from the teeth, tongue, and gums.
Get your kid the Aquafresh Little Teeth Kids Toothbrush if you're looking for a kids' toothbrush suitable for kids aged 3-5 years old that can gently massage their cheeks and gums. This can also effectively remove bacteria and debris on your kids' tongue and teeth, to ensure that their mouth is also clean and plaque-free. The fun designs and characters also make the toothbrushing experience enjoyable for your kids! To match this toothbrush, get your little ones the Aquafresh Little Teeth Kids Toothpaste, which effectively cleans their teeth and protects them from cavities. This comes in a mild mint flavor, which can give your kids strong teeth, healthy gums, and fresh breath all day long! 
Cover Your Kids' Mouth and Nose with a Kids' Face Mask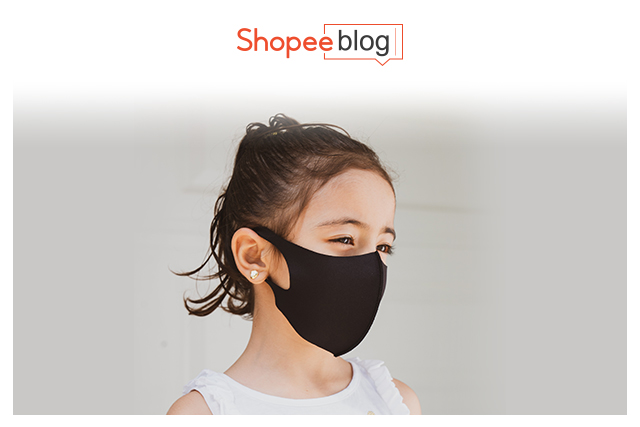 Credit: Atoms / Unsplash
During the COVID-19 pandemic, face masks have become part of our daily outfits since this protects us from receiving or transmitting any virus from our mouths and nose. Especially when we're sick or have a cough, a face mask can help limit the spread of the virus. With this, it is also important to get our children a kids' face mask especially since it's really needed to go out of the house. Since kids have a smaller face shape, they will be needing a face mask that can tightly and securely fit their face. 
To keep your kids protected, we recommend the Orange and Peach Kids Face Mask, which is made with a 3 ply non-woven material to filter and keep all the germs, droplets, and other pollutants out. This variant is also perfect for kids because of its smaller size and has a cute and adorable design. Live a healthy lifestyle amidst the pandemic by getting a face mask for your kids available on Shopee Philippines today!
Guard Your Kids' Face with a Kids' Face Shield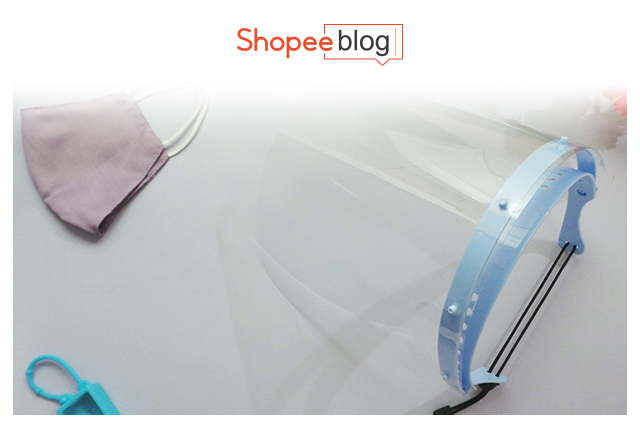 Credit: zero promosi / Unsplash
To pair with your kids' face mask, a kids' face shield is also equally essential so that you can cover and guard your little one's entire face. Since your kids have a smaller face, it is important to get a face shield with a size that can fit their face to effectively protect them. We recommend the Orange and Peach Safety Face Shields for Kids if you're looking for a good face shield to guard your children as this face shield is anti-fog and anti-dust. This specific face shield is also very lightweight and comfortable to wear and does not blur or distort your kids' vision. Practice this healthy habit for kids today and stay extra safe and protected when going out!
Eat Fruits and Vegetables Everyday to Boost Your Kids' Immune System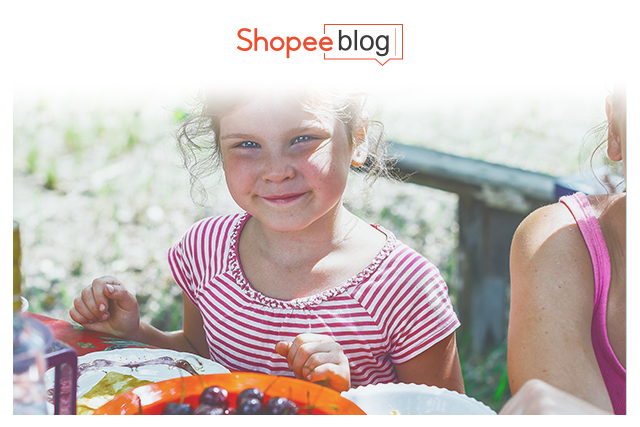 Credit: Vitolda Klein / Unsplash
As early as now, it is important for your kids to practice eating healthy food such as fruits and vegetables which are packed with different vitamins and minerals. This can not only help boost their immune system especially during a time like this, but it can also help their body get the different nutrients they need to live a healthy lifestyle! You can explore different recipes and techniques to make eating fruits and vegetables more fun and enjoyable so that they get to learn this healthy habit for kids at a young age.
Stay Fit and Active by Playing Games and Sports Outdoors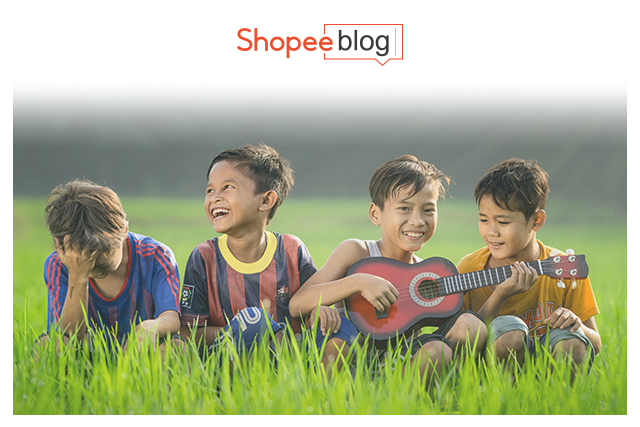 Credit: Robert Collins / Unsplash
To live a healthy lifestyle, it is important for your kids to stay active all throughout the day. Especially as kids, we do not want them to be just glued to their gadgets playing mobile or video games. Instead, we should encourage our kids to play and do sports outdoors, to have their dose of physical activity every day! If this will not be possible due to the pandemic, we can also opt to have them do indoor physical activities such as simple exercises or playing with their toys. Video games or gadgets can stimulate your kids' creativity and imagination, but physical activities are also important so that your kids get that boost of exercise every day!
Ensure a Healthy Lifestyle for Your Kids with These Healthy Habits
Keep your children protected and safe from any virus or sickness by practicing these different healthy habits for kids. Boost their immune system and practice proper hygiene so that they can grow up to be very happy and healthy! Make sure to check out Shopee Mart so you can have all of these essentials and more delivered straight to your doorstep hassle-free. Also, sign up for Shopee Mom's Club to avail of exclusive offers and vouchers on all mom and baby essentials.
Do check out How to Use a Face Mask and Face Shield the proper way to stay protected during the pandemic. Don't forget to stay at home as much as you can, and invest in your health. Stay safe and healthy, everyone!
Comments