When the Ber months come rolling around, we all know that Jose Mari Chan is here to fill the town with Christmas songs and lift our spirits! The Christmas holidays are surely incomplete without seeing Jose Mari Chan on Shopee in our digital screens. This time around, to make it even more memorable and special, Shopee has something big in store for everyone. When you put gift-giving and Jose Mari Chan together, what do you get? Read on to find out! 
Jose Mari Chan and Shopee Are Ready to Shower You With Gifts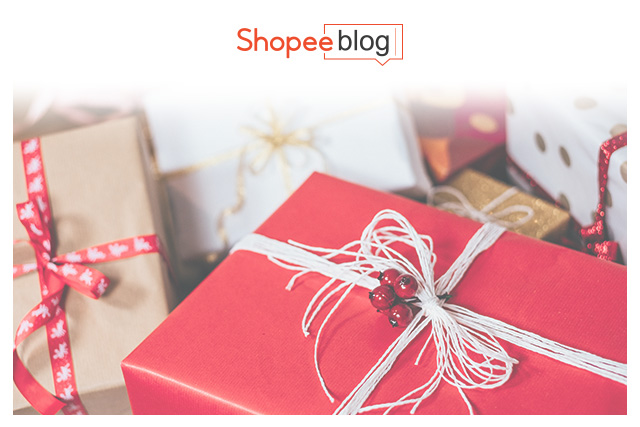 Credit: freestocks.org / Pexels
Shopee is going to make your wishes come true! From November 5 to December 25, you can take part of the #MyShopeeWish Christmas Contest. To participate, write a letter telling Shopee what your wish is through the comments section on Shopee's official Facebook page. Every week for 10 weeks, one person will be chosen and their wish will be granted. The prizes range from groceries to gadgets, so buckle up because you might just be one of the lucky 10 winners! 
Add in more fun and excitement with Jose Mari Chan-themed in-app games! From September to December, play Shopee Catch and Shopee Collectibles. But this time around, they're holiday themed featuring Jose Mari Chan in these Shopee games. Do your best to catch and collect aguinaldos and Christmas decors exclusively in-app for a chance to win exciting prizes. What specific prizes, you may ask? Coins, vouchers, products giveaways, and even ShopeePay credits await you! In the meantime, make sure to read up on Shopee Prizes tips, tricks, and hacks.
Starting December, Jose Mari Chan along with other local celebrities and influencers will be giving away ShopeePay pamasko too! On your homepage, you can find the ShopeePay Celebrity Pamasko and start playing the game to receive ShopeePay credits. Just make sure to activate your ShopeePay wallet! You can do so by clicking on the ShopeePay wallet bar, enter your personal information and OTP. Then create and confirm your ShopeePay PIN. With Jose Mari Chan and Shopee, Christmas this year will be even more memorable. 
On top of all that, check out Shopee's Christmas in our Carts gift guides as you shop for your loved ones. Gone are the days of you racking your brain for some gift inspo! With up to 90% off on Shopee Mall, gift shopping this year will be as jolly as can be. You can also find exclusive gift bundles and awesome new deals to make your gifts extra special this Christmas! 
Celebrate the Holidays with Jose Mari Chan and Shopee
Mark your calendars and set your alarms now! Rest assured that you can find all the updated details you need in this article, so make sure to check back often!. Exciting days are ahead, Shopee Fam! What better way to start the holiday season than with Jose Mari Chan and Shopee?
Don't miss out on the chance to show your favorite brands some love with Shopee's 10.10 Brands Festival! Learn how to join Shopee Milyonaryo and Shopee Shake, get all the perks through the New User Zone, and activate your ShopeePay wallet to get  ₱70 Free Money in ShopeePay Credits. Check out the 10.10 Sale Schedule so you can make the most out of this year's 10.10 sale! 
Comments