Did you know that July is the Natural Disaster Awareness Month? This is of great importance because the Philippines is no stranger to natural disasters. Being located in the Pacific Ring of Fire, the Philippines is prone to earthquakes and volcanic eruptions. We're well aware of the Taal volcano eruption that happened earlier this year. The wind carried volcanic ash for miles and wearing a mask was non negotiable. Aside from earthquakes and volcanic eruptions, the Philippines has an average of 20 typhoon cyclones every year. July to October is usually the peak of the typhoon season. Having a first aid kit proves to be essential whenever calamities strike. 
In line with this month being the Natural Disaster Awareness Month, here's a friendly reminder to have your first aid kits ready at all times! We all like to be knowledgeable about the do's and don'ts when facing a calamity. But what about when we encounter minor accidents or injuries? What do we do? That's when first aid kits come to the rescue! If it's a minor injury that can be treated with first aid, then this kit has got you covered. It contains all the items you need for first aid medical treatment. With the help of the first aid kit, you will be able to respond quickly and effectively! Doing so will lessen the possibility of infection and further complications. You can buy first aid kits online or you can make one by yourself and tailor it to your needs. Now that we're facing a pandemic, we have to make sure that we have our own first aid kits! It is always better to be prepared. Keep reading to see the comprehensive first aid kit checklist which includes all the must-have first aid kit items.
First Aid Kit Items That You Should Have
Before proceeding with all the needed items, one of the most important things you should have is a "go bag" where you will put all your first aid kit items. It's crucial to have this so that everything you need is in one place. The bag should be big enough to accommodate all the needed supplies, but small enough to carry and be placed somewhere safe. Once you've got that all settled, it's time to complete your first aid kit! 
1. Basic Supplies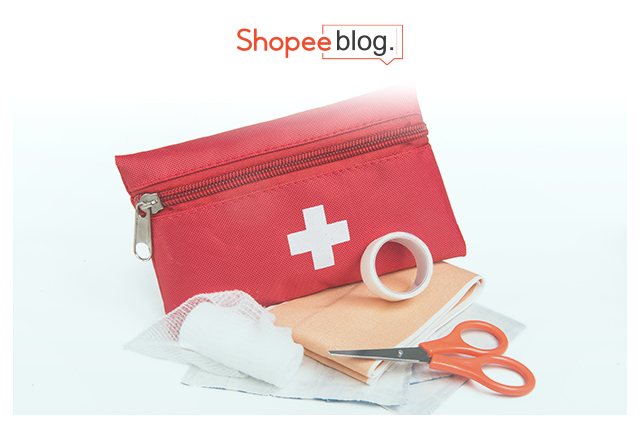 Credit: DLG Images / Flickr
This includes the basic things needed for first aid treatment. 
      a. Bandage needs
      b. Creams 
Burn cream
Skin rash cream
      c. Wound cleansers
Distilled water – this is used to clean wounds
Antiseptic solution and/or antiseptic cream
Antiseptic wipes
      d. Personal protective equipment
      e. Tools
Safety pins
Emergency blanket
Flashlight batteries
First aid manual
2. Medicines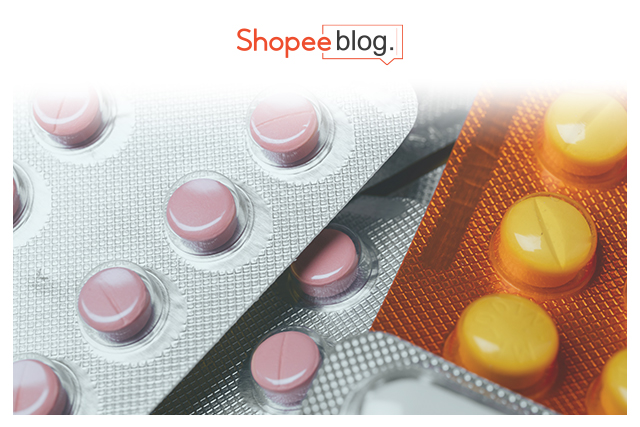 Credit: Karolina Grabowska / Pexels
It's important to include personal medications in your first aid kits. But don't forget to regularly check the medicines to make sure that they are not expired. Replace them when needed! 
Antihistamine tablets for allergies
Cough and cold medications
Anti-diarrhea medication
Pain relievers
Personal medication that doesn't need to be refrigerated
Aspirin (but make sure that you are not allergic to aspirin and that you are not taking other blood thinners medication) 
3. Emergency Details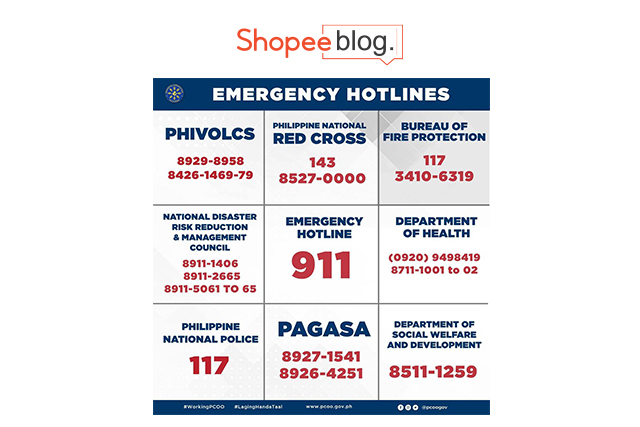 Credit: GOVPH
Contact numbers of emergency services and nearby hospitals
Contact numbers of family members
Your doctor's contact information
Government issued ID
Once everything is complete, put your first aid kit in an area where you have easy access to. This will make it easier to reach for when you need it. As recommended, you should put first aid kits both in your home and in your car. Remember to regularly check your first aid kits to make sure it doesn't contain any expired medicines or creams. Replenish it whenever a certain item was used like bandages. 
When faced with an emergency, especially a calamity, try your best to keep calm and don't panic. Grab your first aid kit and treat wounds or injuries that can be treated with first aid. Remember to call emergency services and carefully listen to their instructions. You can listen to the news as well for more information and updates on the situation. Stay safe, be prepared, and pack your first aid kits! 
Comments