If life were like The Good Place drama series, how many points would you score on a daily basis? We know it's not easy to live an entirely low-carbon-footprint lifestyle — but fret not, we're here to help. With our top list of eco-friendly products, you'll find it a breeze to kickstart your sustainable living.
9 Eco-Friendly Products That You Must Have! 
1. Eco-friendly bags to store your goods, not your shame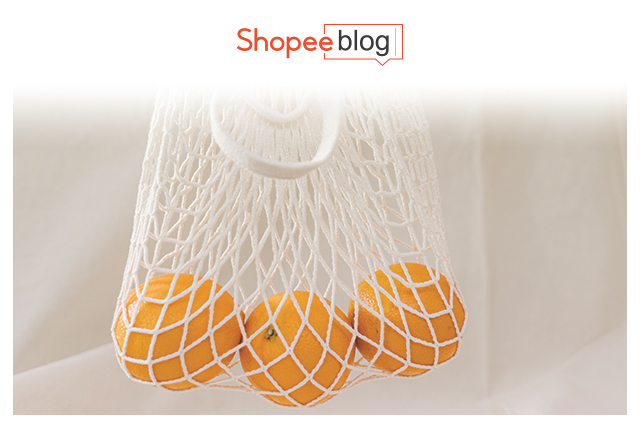 Credit: cottonbro / Pexels
There's no way one can create a list of eco-friendly products without including reusable shopping bags like eco bags. But if we're being honest, most of us wouldn't be caught dead carrying them around — whoever designed them clearly didn't consider aesthetics. Fortunately on Shopee Philippines, you can find adorably designed foldable shopping bags, which will keep you looking rad while going green. Get your hands on these nifty foldable carriers which are so small they can fit into your pocket. These eco-friendly bags are also ultra-functional, with a fabric material that's both biodegradable and sturdy.
Searching for something with a more gender-neutral aesthetic? Check out these reusable shopping bags instead — grocery shopping is no longer just a females-only activity.
2. It's good to suck sometimes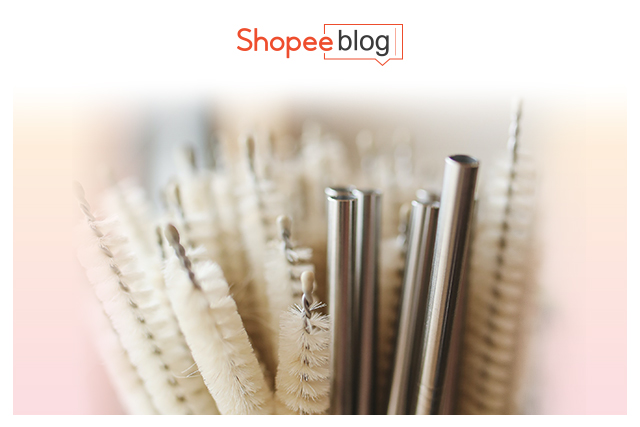 Credit: Polina Tankilevitch / Pexels
In recent months, metal straws have trended as one of the most popular eco-friendly products on the market, aided by initiatives from various eateries to wean customers off plastic straws. And there's a real impact behind reducing straw usage too. Did you know that we are producing waste that'll take up to millions of years to decompose every day, just by using plastic straws?
If you have qualms about using a reusable straw that's not transparent, you'll love our transparent glass straws. These pretty straws are see-through, which lets you detect if the straw is unclean. Take a sip from these perfectly portable (with the help of a glass straw case), classy, glass reusable straws, and you'll find yourself that much closer to achieving sustainable living.
Of course, sustainable living does not mean that we'll have to compromise on our convenience. Get a couple of these foldable silicone straws and save not just the earth, but space in your bag as well! These are extremely lightweight and available in cute colors that will surely put a smile on your face! 
3. Dine with a peace of mind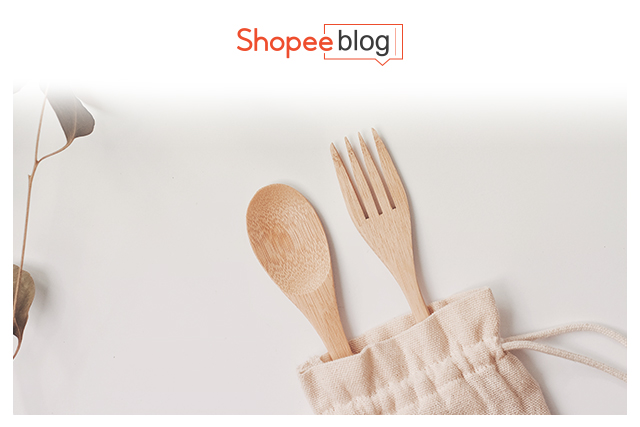 Credit: Vie Studio / Pexels
One reason why so many people are opting into the sustainable living regime is for the overall benefits to their well-being. Plastic isn't just harmful to the environment, it contains toxicities that you're exposing yourself to with each use. That's not ideal especially with cutlery, which we come into close contact with every day.
Tuck into your meals with reusable cutlery like wheat cutlery, a biodegradable and toxic-free alternative to plastic ones. This eco-friendly product is most popular with expecting mothers or parents who want to minimize their kids' exposure to plastic — but they're definitely recommended for adults as well! After all, if you want what's best for your children, why wouldn't you want the same for yourself too? Check out other reusable cutlery such as the bamboo cutlery too! Aside from its beautiful wooden aesthetics, its great quality makes it durable and will definitely last you a long time. 
4. Also, drink with a peace of mind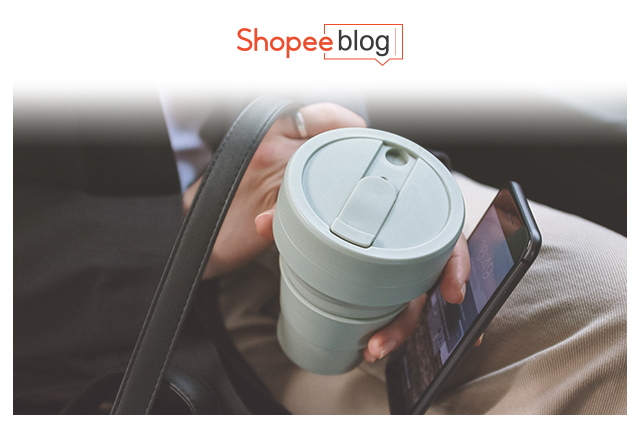 Credit: cottonbro / Pexels
Have you heard of "BYOC"? It stands for Bring Your Own Cup. If you're one that loves heading over to coffee shops for your daily caffeine intake, you might want to start bringing your own cup or tumbler. Did you know that if an individual purchases a disposable cup every day, this creates about 10 kilograms of waste per year? Alarming as that might sound, some studies suggest that only a minute percentage of customers bring their own cup, even when there is a discount incentive!
Start your day right with the world's first barista standard reusable cup – KeepCups – that are made from lightweight plastic. Or opt for the eco-friendly, silicone material, collapsible Stojo.
More of a tumbler-person? Get yourself a Hydro Flask or Klean Kanteen tumbler that has double-wall vacuum insulation that can keep your cold drinks ice cold for up to 24 hours, and your hot drinks piping hot for up to 6 hours.
5. Reusable bags and containers are the way to go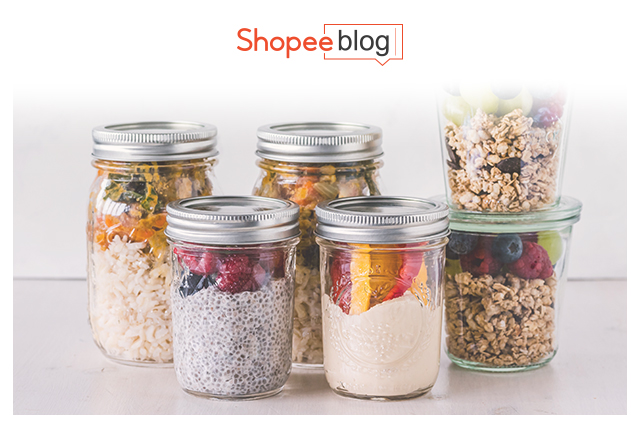 Credit: Ella Olsson / Pexels
Many of us are either cooking up a feast at home, ordering in, or heading out to order takeaway food. Food leftovers are more often than not, inevitable. There are tons of food container options to choose from depending on your need. Opt for air-tight Lock & Lock food containers if you're looking to store biscuits or cereals that might go stale. A glass container and a thermal bag are perfect if you love taking away soup or other hot dishes.
Besides containers, there are also reusable silicone food storage bags that are perfect for storing fruits, nuts, and other snacks. These reusable bags are also microwavable and dishwasher-friendly, making them even more convenient for our fast-paced lifestyles! There are tons of food storage options for you out there that will perfectly fit your needs and lifestyle! 
6. Brush off the stains, not the wastage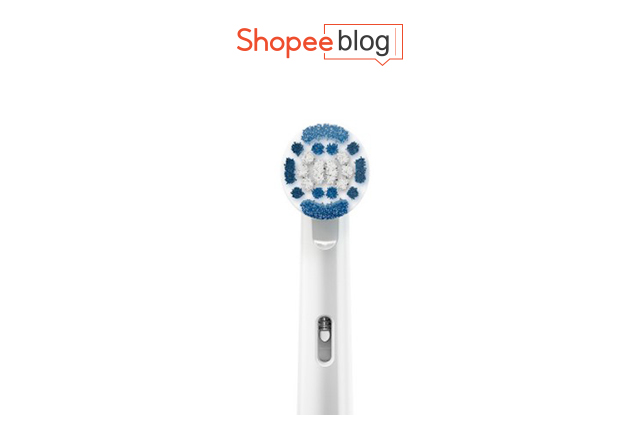 Credit: P&G Beauty Official Store
Reduce wastage by replacing the head of your toothbrush instead of tossing the entire toothbrush away. Oral-B and Xiaomi are just some of the brands that have entered the sustainable living market with a foray of toothbrushes with replaceable heads. 
One toothbrush you'll want to eyeball is the Xiaomi Mi electric toothbrush, which has three working modes to meet your different oral care needs. What's more, this toothbrush utilizes efficient cleaning technology and promises to be suitable even for smokers and heavy coffee drinkers. Get your replacement heads for Xiaomi or for Oral-B electric toothbrushes (available at P&G Official Store) easily online.
For those who aren't huge fans of electric toothbrushes, biodegradable toothbrushes are another great eco-friendly product to consider. Try out the biodegradable wheat straw toothbrush that comes with charcoal-infused soft bristles for extra teeth-cleaning benefits.
7. Stay clear of guilt with shampoo bars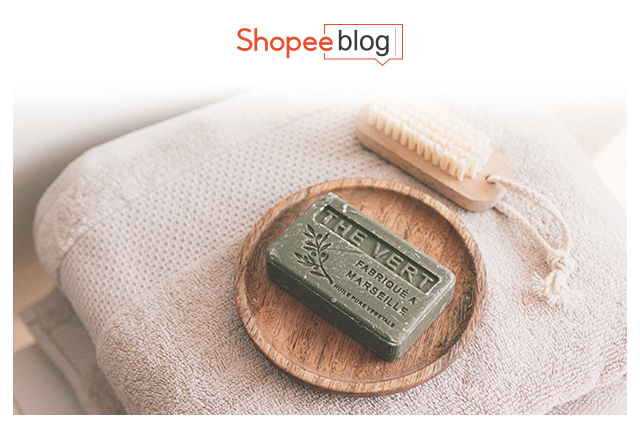 Credit: Karolina Grabowska / Pexels
Want another sustainable living pro-tip? Pick up a shampoo bar today! Shampoo bars have been the talk of the town and for great reason! This eco-friendly product is great because it doesn't come in your usual shampoo bottle container which eventually ends up in the trash after all your shampoo is used up. These are usually wrapped in either a piece of paper or card, helping out reduce over packaging. Shampoo bars work wonders just like your regular shampoo. On top of that, these are more lightweight and won't take up as much space, making it travel-friendly! Shop for a conditioner bar to go hand-in-hand with your shampoo bar! 
There are tons of eco-friendly alternatives for all the toiletries that you frequently use! Shampoo bars are just the tip of the iceberg. If you're ready to take a dive into sustainable living, make sure to check out the wide array of eco-friendly products on Shopee Philippines like menstrual cups! Be sure to read up on The Best Menstrual Cup For Your Red Days to help you out too! 
8. Eco-friendliness starts young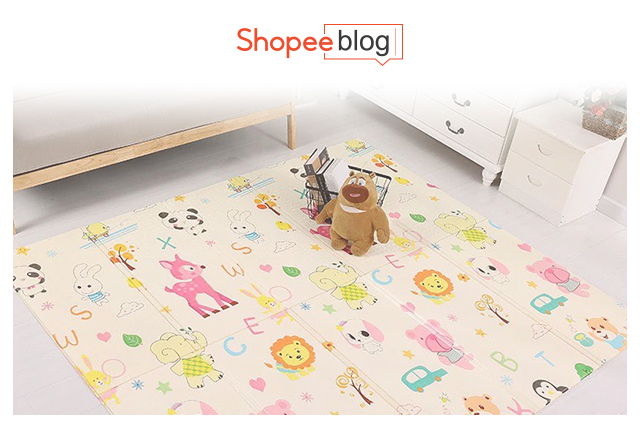 Credit: Toys n Tots
Imagine how much more satisfied you would be watching your kids play on a mat that you know is eco-friendly — because you went out of the way to make it so. No matter what you're purchasing, chances are there's an eco-friendly product alternative. And it's no different when it comes to playmats!
Choose an eco-friendly playmat for your baby or toddler and start them off on the right track towards sustainable living. We personally love this XPE baby playmat because it features the outdoors with a beautiful, Christmas-sy feel. Your little bundle of joy will definitely enjoy playing on this awesome playmat! 
9. Bring your pets into the picture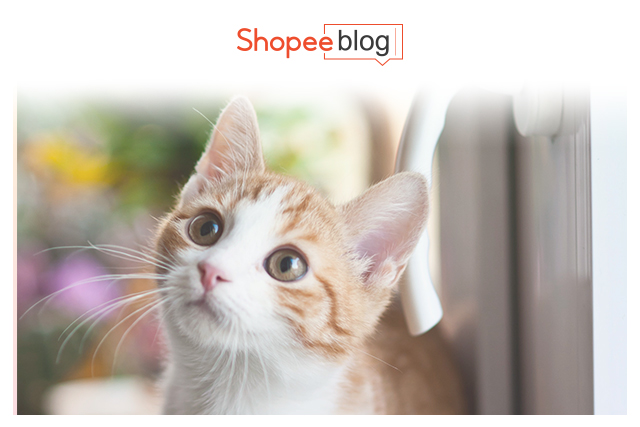 Credit: Wojciech Kumpicki / Pexels
Pets are just as important as the rest of our family and we definitely want what's best for them too. So, extend your environmental efforts and get eco-friendly and toxic-free products for your pets as well!
One favorite that's sure to capture the interest of cat owners is the Xiaomi Cat Litter Box. The litter box is made with food-grade PP composite resin, an environmentally-friendly material that's non-toxic and safe for cats. On top of this, it also has an integrated falling sand pedal that's automatically activated when the cat comes out of the box. There are tons of cat litter boxes to choose from which are just as eco-friendly and toxic-free too! 
Give Eco-Friendly Products a Try to Be More Sustainable! 
All in all, the best way to lead a sustainable lifestyle is simply to begin. Picka few of our amazing eco-friendly products and have a go at lowering your carbon footprint! If you're just raring with willpower and ready to take your efforts up a notch, don't hesitate to go full-on sustainable living. You may not see it immediately, but everything you do makes a difference, bit by bit (point by point, score by score). 
This article was first published by Shopee Singapore.
Comments