Are you finally taking the plunge into the world of vinyl records and turntables? If it's your first time dipping your toes in, it can get a tad bit overwhelming. With all the best vinyl players or turntables to choose from, it's easy to get lost in it and not know where to start. Fret not, because you've come to the right place! To give you a hand, we've put together a list of the best turntables and important things to ask yourself when buying one! So what are you waiting for? Get settled and read on! 
Things to Consider When Buying the Best Turntable
1. Direct-drive or Belt-drive?
There are two main types of turntables: direct-drive and belt-drive. Direct-drive turntables are commonly the more affordable option. It starts up quicker and the spinning of the platter is a lot easier because it has a motor that's placed right below the platter. The only downside to this is that it causes vibrations which can eventually lead to distortions. 
On the other hand, belt-drive turntables also have a motor that's connected to a belt. This belt wraps around the platter, making it spin. However, the motor's placement is different as it's placed away from the platter. With the motor placed away from the platter and the belt that wraps around it, this creates significantly lesser vibrations but it also makes it more fragile and slower in starting.   
2. Manual or Automatic?
Manual turntables require you to manually lower the tonearm to your vinyl record so that it will start playing. Once you're done listening, you'll also have to manually lift the tonearm and put it back in its resting position. A lot of gentleness is required with this one! 
With automatic turntables, you can just sit back and relax. Once you put your vinyl record on your turntable, you'll just have to press a button or a lever in order for the tonearm to automatically lower to the vinyl record and start playing! The same goes for when the record is over, the tonearm automatically lifts itself up and finds its way back to its resting position.   
The Best Turntables that You Can Buy on Shopee Philippines
1. Audio-Technica AT-LP60XBT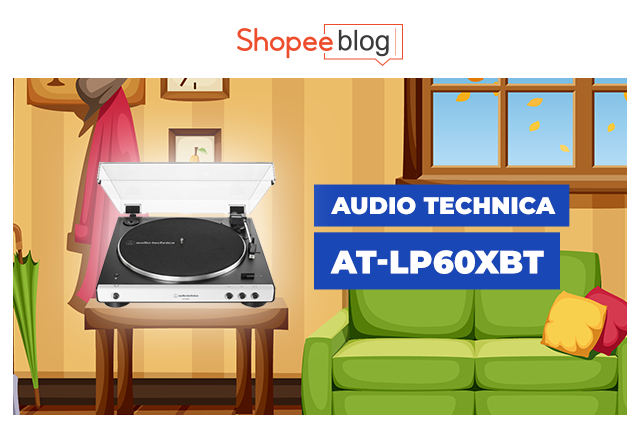 Audio-Technica is definitely one of the most well-known brands when it comes to audio equipment – including the best turntables! The Audio-Technica AT-LP60XBT in particular is among the best budget turntables that you can buy in the market. It is a fully automatic belt-drive turntable that will fill your space with crisp and high-quality music! It has two speeds: 33-⅓ and 45 RPM. Definitely one of the best audiophile turntables, this has reduced resonance and the tracking has improved thanks to its redesigned tonearm base and headshell. Top it off with its Bluetooth feature, making it among the best Bluetooth turntables, so you always have the option to wirelessly connect it to speakers! It also has a built-in switchable phono pre-amplifier so that you can also connect it to your home stereo, speakers, or even computer! 
Check out its other version, the Audio-Technica AT-LP60XUSB that shares the same features aside from its USB output that allows you to connect it to your computer and convert your audio to digital! 
2. Pro-Ject Debut Carbon Evo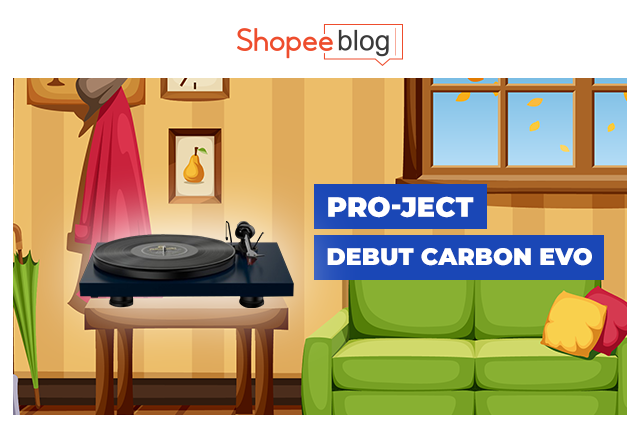 The Pro-Ject Debut Carbon Evo is among the list of high-end turntables that will require you to splurge, but it will definitely be worth it! It's a belt-drive turntable that has three different speeds: 33 ⅓, 45, and 78 RPM. Despite not having Bluetooth, a phono preamp, and a USB port, you can enjoy ear-tingling and captivating music with this turntable in tow! This comes with a rocker switch, allowing you to easily change and adjust the rotation speed without having to manually remove the platter and adjust the belt! This high-end turntable is definitely worth the investment with all the vast improvements and refined features. 
3. Rega Planar 1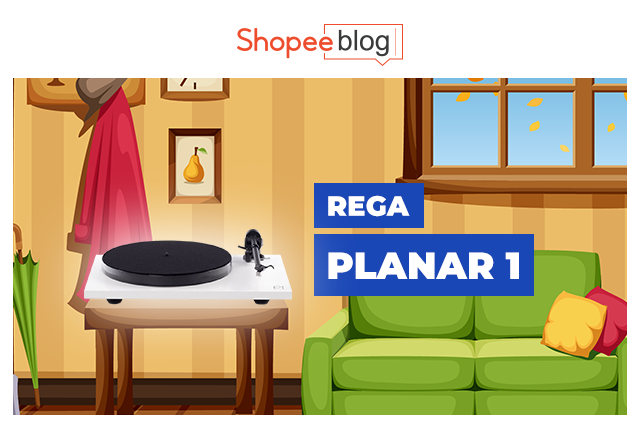 Treat yourself to one of the best budget and entry-level turntables in town – the Rega Planar 1! This belt-drive turntable has two speeds: 33 1⁄3 and 45 RPM. Although you have to provide your own phono preamp, it has superb sound quality, a phenolic resin platter, and it's extremely easy to set up that won't be daunting even for first-timers! This is certainly among the best audiophile turntables for those on a budget! 
4. Audio-Technica AT-LP5X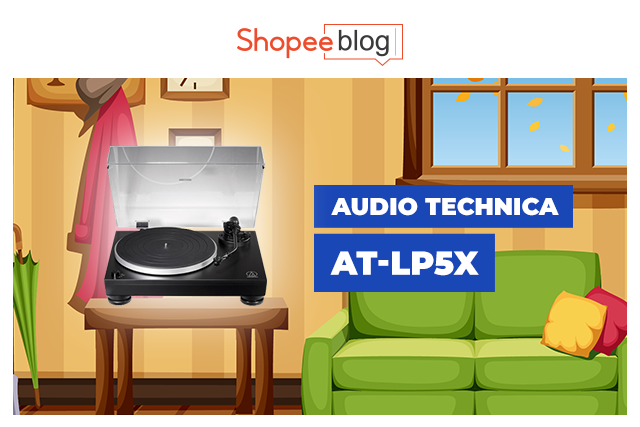 If you prefer a fully manual turntable, then the Audio-Technica AT-LP5x is right up your alley as one of the best manual turntables! This direct-drive turntable comes with three speeds: 33 ⅓, 45, and 78 RPM. It also has a phono pre-amp and USB connectivity, clear and crisp sound, and a well-built design that's hassle-free to set up! Although given its price, this high-end turntable will definitely be worth the investment due to all the improvements and added features that Audio Technica topped it off with. Finding the best manual vinyl player can be difficult, but your search will come to an end with this turntable! 
5. Denon DP-300F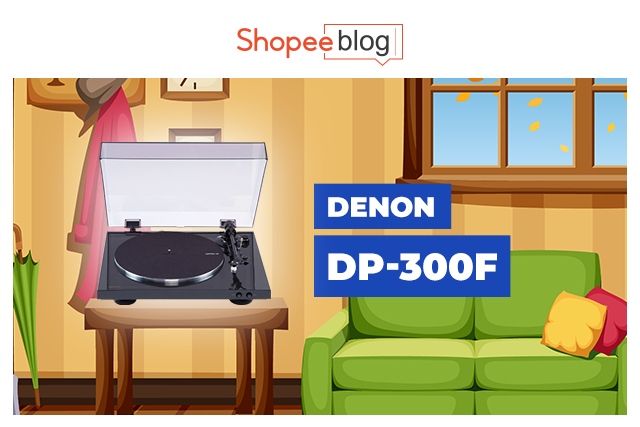 Not all fully automatic turntables are set to drill a hole in your wallet! The Denon DP-300F is among the best turntables that come at an affordable price, compared to other fully automatic turntables. This automatic belt-drive turntable has three speeds: 33 ⅓, 45, and 78 RPM, which is sure to deliver amazing and detailed sounds that will fill up any space. Thanks to its automatic feature, you don't have to worry about your tonearm being worn down over time and use. With its simple and sleek appearance and design, rest assured that it will easily match well with your room's aesthetics! 
Play Your Vinyl Records on the Best Turntables Now
Put your vinyl records to good use and play them day in and day out with an amazing turntable! With all the best turntables listed above, all you'll have to do is take your pick! Choose the best turntable that hits all the marks in your list of non-negotiable features according to your budget. Enjoy listening to music too with the best noise-cancelling headphones too! Make sure to read up on our other tech articles to ensure that you are up-to-date on all the gadget must-haves today!  
Comments