E-learning is definitely a huge adjustment to make, especially for kids. But, with the right tablet for doing all their schoolwork, they can make it more enjoyable and efficient! Elementary students can use tablets instead of laptops since they don't particularly need a keyboard to type out papers. Tablets are also easier to navigate for a child, compared to laptops. Besides, there are a lot of tablets nowadays that can perform as great as a laptop. Students and parents no longer need to choose between ease and efficiency because they can now have both with the use of tablets! Below are the best tablets for students that come highly recommended. If you're looking for laptops for e-learning, check out the Best Laptops for High School and College Students! 
Apple iPad
(7th Gen)
Samsung Galaxy
Tab S6
Huawei
Matepad Pro
Processor
A10 fusion chip
7nm NPU chipset
HUAWEI Kirin 990
RAM
3GB RAM
6GB RAM
6GB RAM
Storage
Up to 128GB
128GB
128GB
Display
10.2"
10.5″
10.8"
Battery
8,827 mAh
7,040 mAh
7,250 mAh
Price
₱19,900-₱27,990
₱47,990
₱32,990
Apple iPad (7th Gen)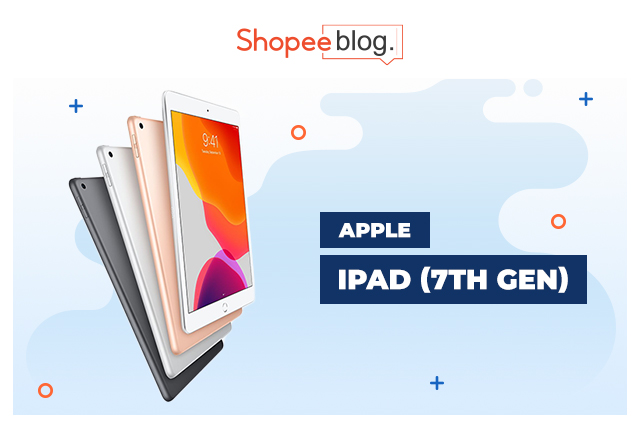 Credit: Apple Philippines
Available with a huge amount of storage, powered by an advanced processor, and a wide screen, the Apple iPad (7th Gen) may be a bit of a splurge but the powerful performance and impressive quality it offers makes the purchase definitely worth it. It is very user-friendly so kids won't even find it difficult to navigate and use. The iPad can last up to ten hours whether you're connected to the WiFi and surfing the internet, listening to music, or watching videos. You can choose to either get an iPad with just WiFi connectivity or both WiFi and cellular data. Getting an iPad with cellular data allows you to insert a SIM card and connect to cellular data. If you opt to buy an iPad with just WiFi connectivity, your iPad won't have a SIM slot and you'll only be able to connect to the internet through a WiFi network. 
Samsung Galaxy Tab S6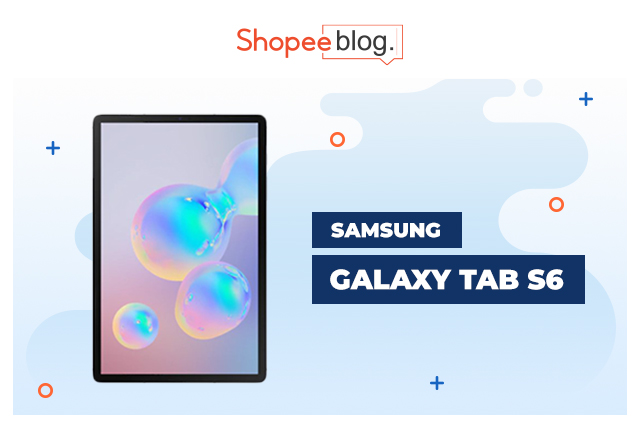 Credit: Samsung Philippines
The Samsung Galaxy Tab S6 is the latest tablet that Samsung released in 2020. It has a fast CPU speed and it's powered by a chipset that ensures seamless performance. The base model already has a reasonable amount of RAM that comes with huge storage. One of the best things about this tablet is that you can get it with up to 1 TB of external memory! With this much internal memory available, all the applications, videos, and downloadable files a kid needs for school won't be a problem. The battery life won't impede being able to watch many educational videos because it has up to 15 hours of video playback. It can last up to nine hours when using cellular data and WiFi. For elementary students, they can get a lot of schoolwork done with just one charge of the tablet. The S Pen comes with the tablet as well, so you won't have to spend more just for that. The S Pen is a pen-like stylus that you can use to directly write or draw on your tablet. You can also use it for shortcuts and for easier navigation on your tablet.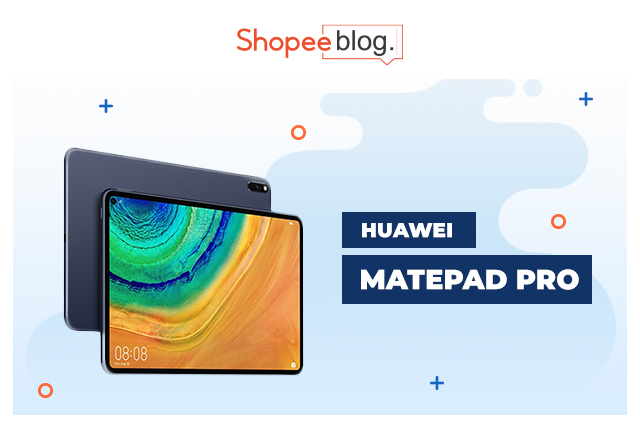 Credit: Huawei Official Store
If you're a parent and you want to ensure that you have control over the applications that your kid can access on their gadget and solely use it for schoolwork, the Huawei Matepad Pro is the best option for that. It has a special feature called "Kids Corner" where parents can control and manage apps and multimedia files that their children can access. Parents can also set the number of hours their kid can use the tablet for and the number of times their kid has access to it. Aside from that cool feature, it offers great performance thanks to its advanced chipset and huge storage. With the security it offers through the "Kids Corner" and its fast and powerful performance, this tablet is great for any student (especially younger ones) to use for e-learning. Important note: Huawei no longer has Android support, leaving you with no access to the Google Play Store. 
As parents, you want the best for your kids. Now that e-learning is part of their education, getting the best tablet for them to do their schoolwork at home is very crucial. There are a lot of tablets for students out there. We hope that this helped you narrow down your choices. Make sure to watch out for great deals and exclusive offers of tablet brands on Shopee Philippines! To get 8% OFF for your tablet, you can use the voucher code GADGETZONE8. 
Comments