If there's one thing that will never go out of trend, it's Korean skincare products! Korean skincare brands are at the forefront of any beauty-related conversations and a holy grail in most skincare routines. So it's no surprise that day in and day out, there are new Korean facial products and Korean beauty products that are being sold out and constantly raved about online. If you've been looking for a way to keep track of the best Korean skincare products that are trending, you've come to the right place! Read on to discover some of the top Korean skincare brands of 2023 that are hitting all the marks when it comes to the best Korean products, especially in skincare! 
Best Korean Skincare Brands of 2023 that You Need to Get Your Hands on ASAP
1. Cosrx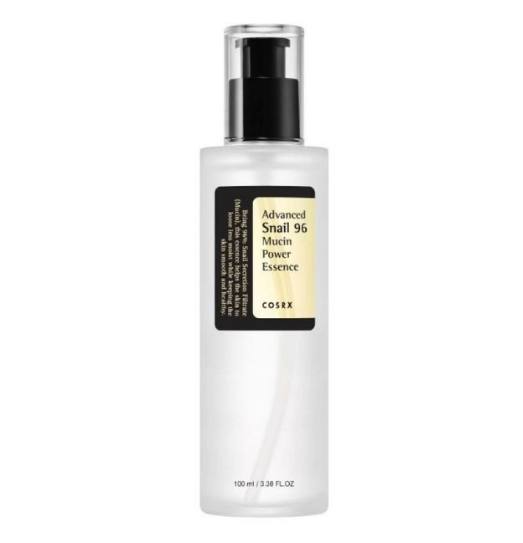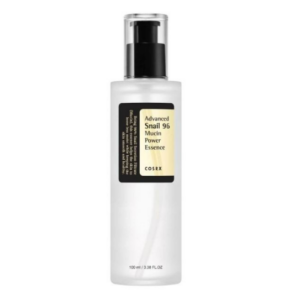 Since 2013, Cosrx made it its goal to study all kinds of skin types and produce skincare products that address specific skin problems. With the belief that beauty isn't just about what's on the outside, Cosrx gives its customers that boost of confidence and guides them to find their inner beauty. From cleansers to masks and everything in between, it's no surprise that Cosrx is a staple in myriads of skincare collections. 
Despite not being relatively new to the market, the COSRX Advanced Snail 96 Mucin Power Essence is still making its rounds as one of the tried and tested essences that can help smoothen out the skin. This Korean beauty product takes pride in its popular ingredient – snail mucin! Known for its ability to smoothen and soothe sensitive spots, you'll also experience naturally glowing skin from the inside out! This COSRX essence is loved by many, especially those with sensitive, dull, and textured skin. You can rest easy knowing that COSRX, one of the best Korean skincare brands, has got your back with this amazing essence! 
2. Innisfree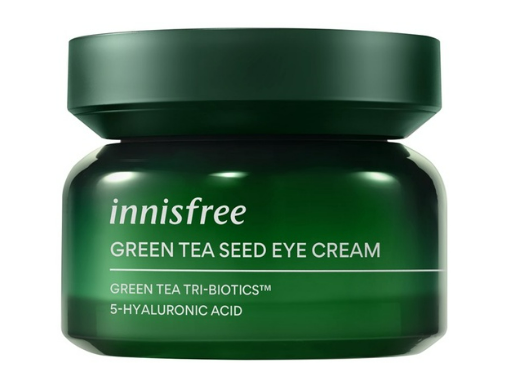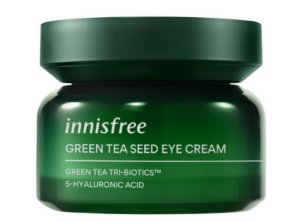 With the use of the best natural ingredients that are responsibly sourced from Jeju Island in Korea, Innisfree offers products that every skin type will surely love. What sets Innisfree apart is their natural ingredients extracted in specific ways to preserve their potency and purity, coupled with advanced formulas that ensure effectiveness. 
Hoping to put an end to your dry skin woes? The Innisfree Green Tea Seed Cream is easily at the top of the list when it comes to dealing with a lack of moisture. Thanks to its Dual-Moisture-Rising Technology™, this Korean face product not only moisturizes your skin but also strengthens its moisture barrier to prevent dryness. With green tea in the mix, you're all set to experience supple and radiant skin! Innisfree has some of the best Korean skincare products so there's nothing to think twice about when giving this cream a shot. 
3. Nature Republic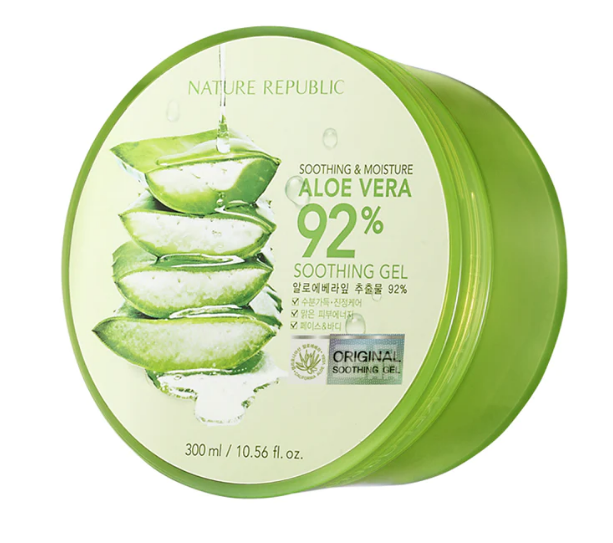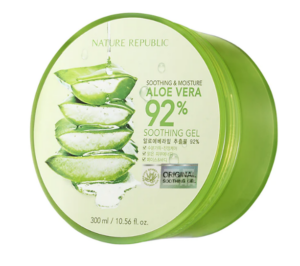 Take a journey to nature with Nature Republic! As one of the best Korean skincare brands on the market, Nature Republic seeks to find and use beauty energy from the clean nature around us and incorporate it into its products. Its wide array of skin care products is loved by many, with some being trendsetters. 
You've surely heard of the Nature Republic Aloe Vera Soothing Gel. This moisturizer is perfect for those who are in dire need of skin soothing and moisturizing. Aside from soothing the skin, it also strengthens your skin while improving its texture! It's formulated with aloe vera water and aloe vera leaf to deliver utmost hydration. 
4. Laneige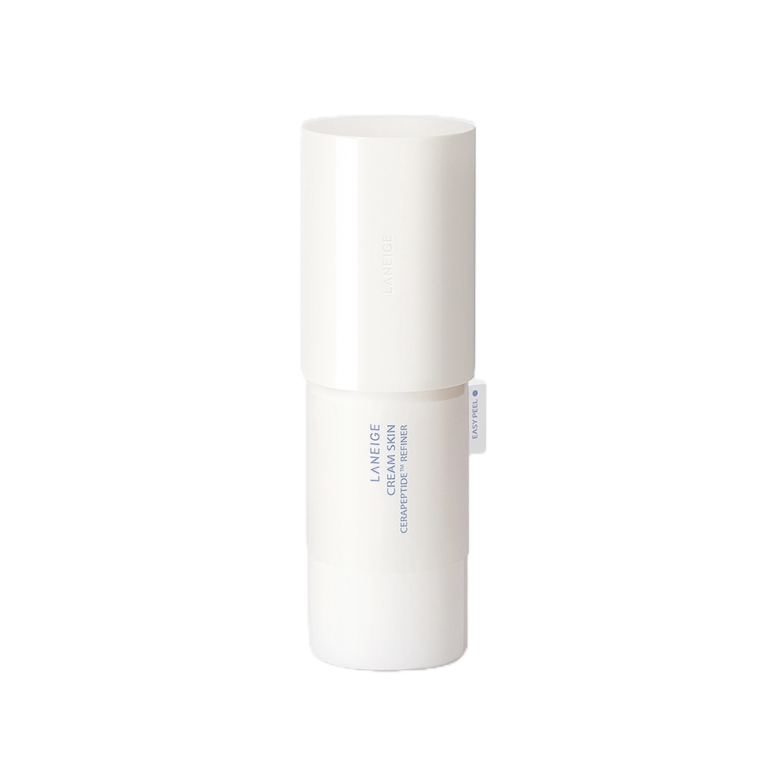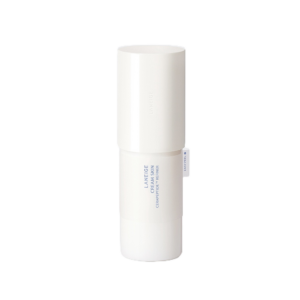 Despite having a French name with all the Parisian vibes, Laneige is a Korean skincare brand at heart! As one of Amore Pacific's brands, Laneige products deliver a luxurious experience with every single drop. Laneige believes that the key to great skin is having hydrated skin. That's why water and hydration are the center of all its products.
The Laneige Cream Skin Refiner continues to be talked about because of the wonders that it can do for your skin. As a 2-in-1 product, it preps your skin and cleanses it as a toner would while also giving it the hydration it badly needs just like a cream moisturizer. With this product in tow, you can prep and moisturize your skin in one single step. It's also formulated with white tea leaf that aids in strengthening your skin barrier and keeps your skin moisturized for a long period of time. Say goodbye to dull and dry skin with this Korean face product up your sleeve! Make sure to also check out these best Laneige products to get the full brand experience. 
5. Beauty of Joseon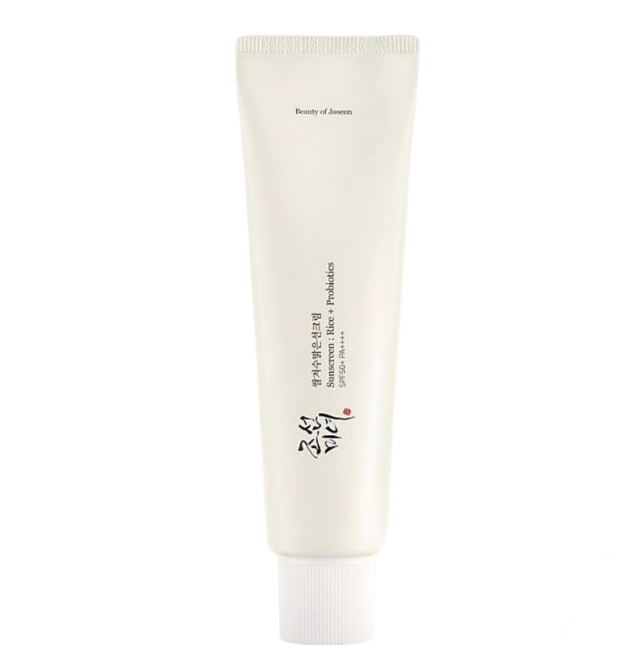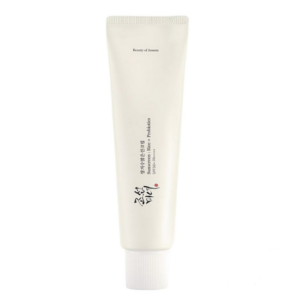 You've definitely seen this Korean skincare brand all over the internet at one point! The Beauty of Joseon makes use of hanbang which is a Korean holistic medicine known for the use of herbal ingredients. Every product is made with careful thought in choosing which herbal ingredients to use and paired with modern ingredients to ensure that it benefits your skin. Each skincare collection of Beauty of Joseon features a specific ingredient such as ginseng, propolis, centella asiatica, red bean, mugwort, and more.
Living in a tropical country isn't an easy feat. Sun exposure all year round can be damaging to your skin. So it's high time for you to try out the Beauty of Joseon Relief Sun! As a cult favorite when it comes to sunscreen, this product is well-loved because of its lightweight and creamy texture with no white cast upon application. It's SPF 50+ PA++++ and made with 30% of rice extract and probiotics, both of which are rich in vitamins B, C, E, amino acids, and minerals. These ingredients not only protect your skin from sun damage, but it also nourishes and moisturizes your skin – perfect for a sunny and humid day! 
6. Sulwhasoo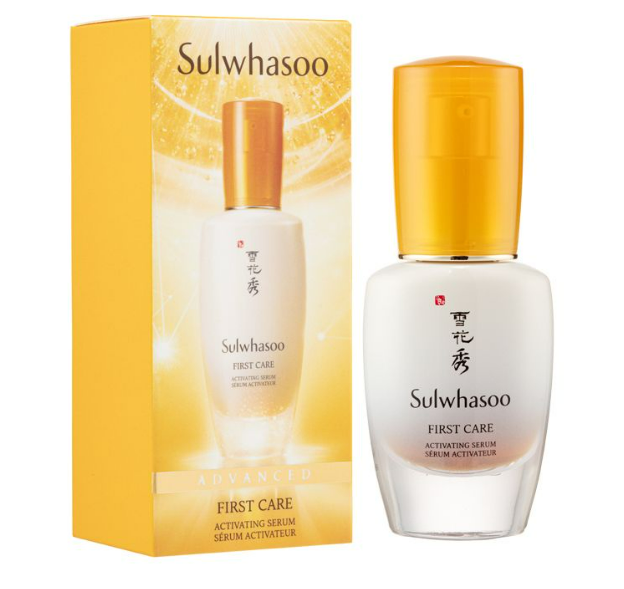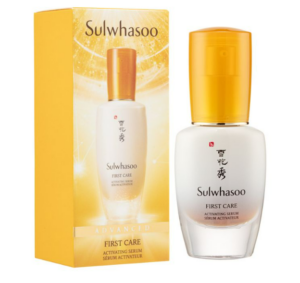 With world-famous brand ambassadors like ROSÉ and Tilda Swinton along with world-class products, Sulwhasoo is surely no stranger to the beauty industry. Sulwhasoo aims to make beauty in every woman bloom with the help of nature around us. Dating all the way back to 1932, this Korean holistic skincare brand has years of experience in giving us plenty of "firsts" and "bests" in the world of beauty – including being the first to use ginseng in skincare. Sulwhasoo aims to "build a world of beauty powered by art and heritage" with every single product that they create. 
First launched in 1997, the Sulwhasoo First Care Activating Serum has had over 26 years of advancement through constant research, making it a holy grail in our skincare collection. This product has over 1,000 Korean traditional herbs in its formulation and addresses six major skin concerns including hydration, aging, and radiance. It strengthens your skin barrier, improves the radiance of your skin, and brings back all the moisture for glowing and supple skin! With consistent use of this product, you can expect results in as early as four weeks. 
7. Missha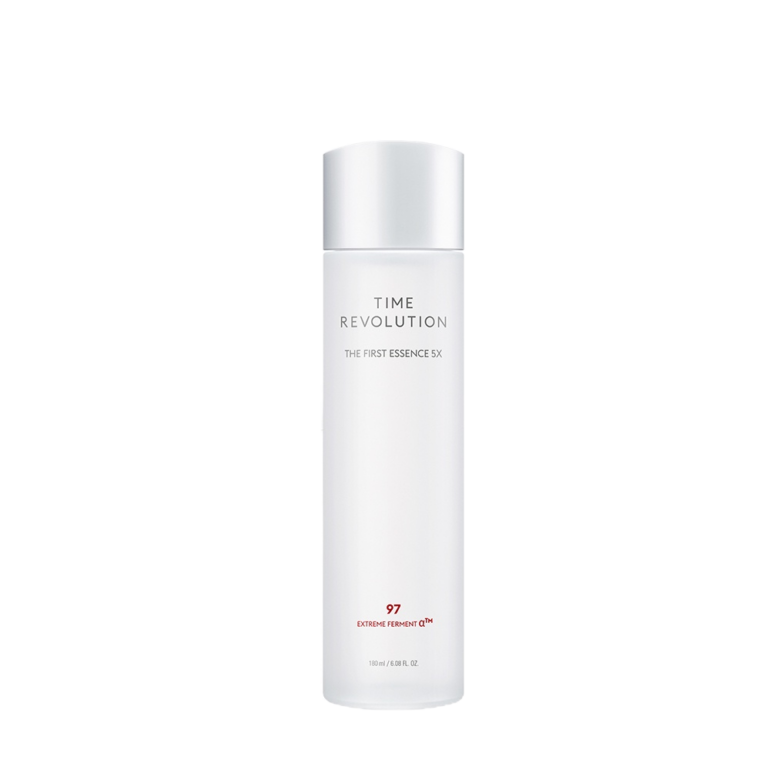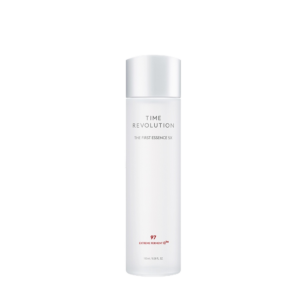 Aside from using the best ingredients that are known to be skin-caring, Missha takes it up a notch by developing an advanced absorption technology backed by research to ensure that every single drop of their product is properly and quickly absorbed by your skin! Depending on your skin concern, Missha has specific products that will help you address it. 
The Missha Time Revolution The First Essence 5X is one not to miss! When it comes to anti-aging, grabbing this essence is the first step you need to take. This essence has yeast ferment extract and undergoes a special fermentation process to allow it in addressing eight basic strengths of your skin – from smoothening your skin texture to pigmentation concerns! 
8. Banila Co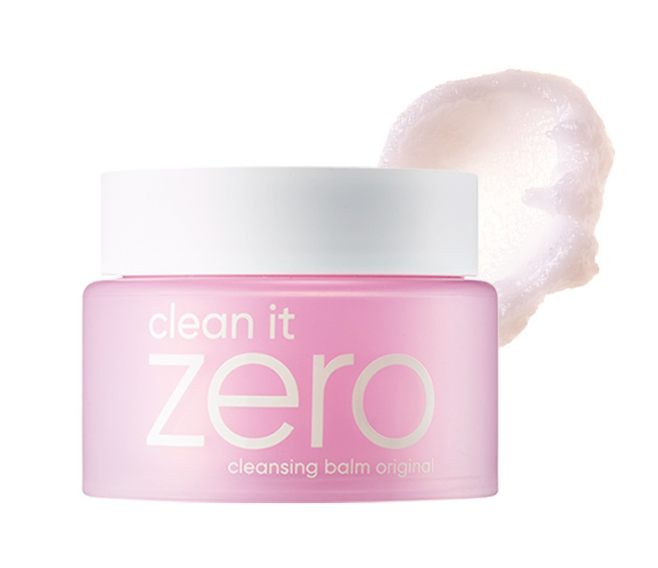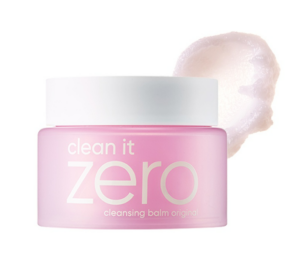 Banila Co made its rounds on the internet thanks to its skincare products that are jaw-droppingly effective! This K-beauty brand takes a different approach to skincare with minimalism and simplicity in mind. With skincare products that are fuss-free and deliver results, you'll definitely get a bang for your buck.  
The day is not complete without removing your makeup and doing your evening skincare routine. For those on the hunt for a cleansing balm that will complete their double cleanse, the Banila Co. Clean It Zero Cleansing Balm deserves a spot in your skincare collection! This Korean face product can remove any dirt and makeup on your face without stripping it off of essential oils and hydration! Plus, it also has Vitamin C and Acerola Extracts to help brighten the skin. It's no wonder that this cleansing balm is one of the best Korean skincare products on the market! 
9. Krave Beauty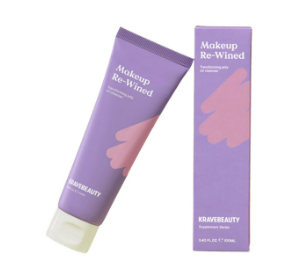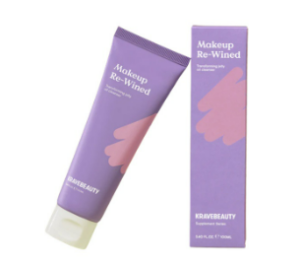 Press reset with Krave Beauty! To help those who are extremely overwhelmed by the numerous skincare options, Liah Yooh launched Krave Beauty. With the goal of slowing down skincare, Krave Beauty only produces skincare products that we truly need. All the while encouraging people to listen to their skin because it knows exactly what it needs. 
On the hunt for a makeup remover that will truly remove and melt away all the stubborn makeup and dirt? It's high time for you to give the Krave Beauty Makeup Re-Wined a try right this instant! This makeup remover is the talk of the town and for great reason. Made with upcycled grapeseed oil (hence the witty name), sunflower seed oil, and Vitamin E – this jelly oil cleanser will keep your skin as clean as can be! Nothing will stand in its way – waterproof mascara, layers of makeup, or even a Sharpie mark! 
10. Pyunkang Yul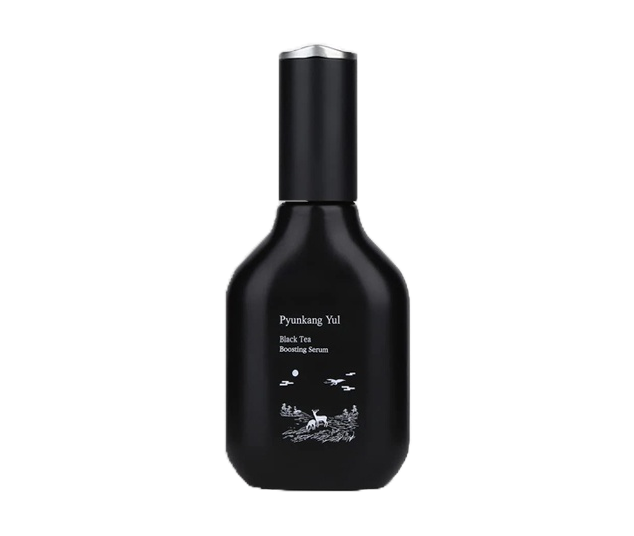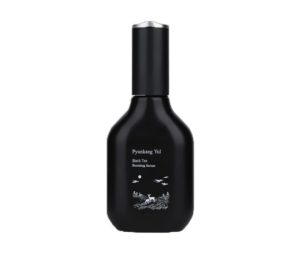 If you haven't tried the wonders of Pyunkang Yul, this is your sign to go for it! Taking pride in the use of gentle, safe, and effective ingredients – Pyungkang Yul promotes minimalistic beauty. Hanbang skincare has been all the rage nowadays and that's exactly what Pyunkang Yul products are all about. 
The Pyunkang Yul Black Tea Boosting Serum in particular deserves a spot in your skincare routine! Made with fermented black tea, this serum can help smoothen out wrinkle-prone skin and make it firmer. On top of that, it also has ginseng fruit extract which gives your skin the boost of nourishment!
11. Goodal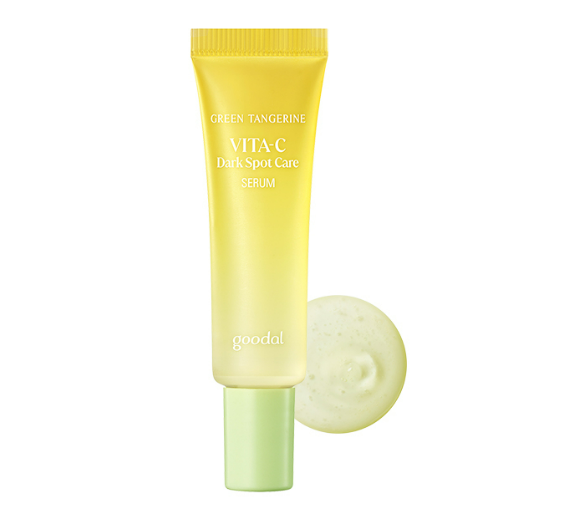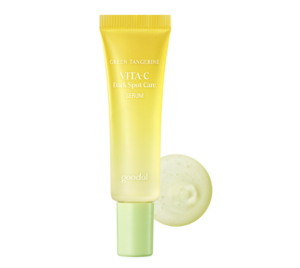 As one of Club Clio's brands, Goodal takes pride in its clean beauty products that are functional and mild. Made with seasonal Korean ingredients, you know that you're only getting the best of the best. Goodal's products are good for all. Whatever your skin type is, you can find the perfect Goodal product just for you. 
Made with 70% organic green tangerine extract, 4% niacinamide, 2% arbutin, and centella asiatica, the Goodal Green Tangerine Vita C Dark Spot Care Serum effectively targets blemishes and dark spot to give you that glowing and brighter skin! You can say goodbye to pesky dark spots in just two weeks. Plus, this product is hypoallergenic so those with sensitive skin can use it with peace of mind! 
12. Haruharu Wonder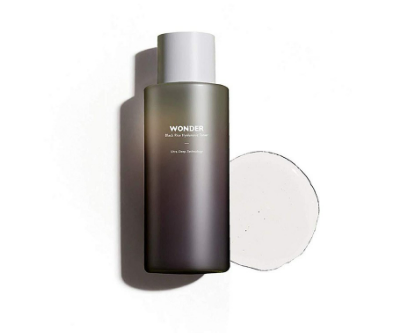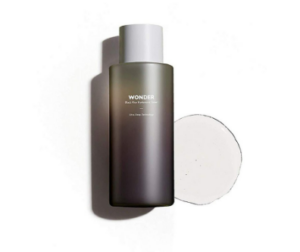 Slowly becoming one of the top Korean skincare brands, Haruharu Wonder continues to keep the best Korean skincare brands on their toes! This best Korean skincare brand is all about clean vegan skincare. It focuses on the use of fermented ingredients in its products along with innovative technology to set it apart. 
Enter, the HaruHaru Wonder Black Rice Hyaluronic Toner! The perfect time to apply this product is right after your cleanser. This toner prepares your skin for optimal absorption of the rest of your skincare products. It has Ultra Deep Technology which delivers active ingredients deep into the skin. Speaking of ingredients, its key ingredients include antioxidants and those with moisturizing and brightening effects! Your dream of having radiant and smooth skin can become a reality with the help of this product! 
Complete Your Skincare Routine with the Best Korean Skincare Brands of 2023
Truth be told, no skincare routine is complete without the best Korean skincare products! So browse through Shopee's catalog of the best Korean products of 2023 and treat yourself to a handful of them. Your skin definitely deserves the love! 
Make sure that you start your routine with a trusty cleanser. Whether it's a cleanser for sensitive skin, oily skin, or other skin types – you can find a wide array on Shopee! Check out Fairy Skin products too! Currently a fan fave, this skincare brand is one not to miss. If you're looking for affordable skincare products that won't break the bank, we've got you covered in that department as well. 
Comments