Have you been waiting for a sign to buy all those makeup products eagerly waiting in your wishlist? Well, this is the sign! The Shopee Beauty Sale during the 9.9 Shopee Sale will help you satisfy all your makeup needs. If you're feeling a little too overwhelmed with all the products to choose from, take a deep breath and keep reading. This guide to a full face makeup look will help you narrow down all the kinds of makeup products you need. Plus, you'll learn how to apply makeup step by step! Simply follow along and you will be able to achieve the makeup look of your dreams. From foundation to setting spray, we've got you covered.
How to Apply Makeup Step by Step
1. It's all about the base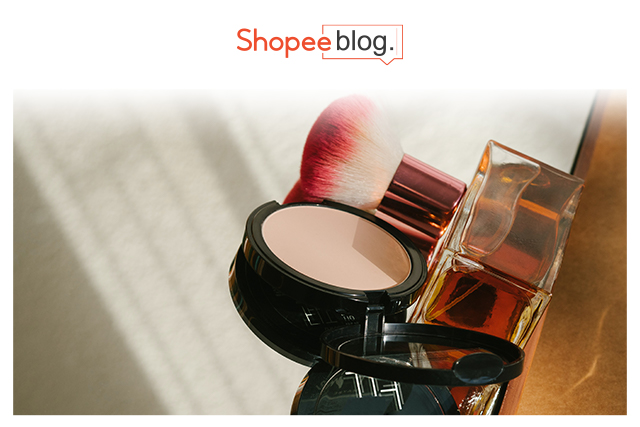 Credit: Kelly Sikkema / Unsplash 
How to apply makeup step by step? Start off by preparing the base. It's all about the base! Your canvas, in this case your face, must be clean and ready. Wash your face with your holy grail cleanser. If you're on the search for one, try out Organic Skin Whip Soap. This contains niacinamide and other ingredients that your skin will love! Layer it with Olay Skin White Radiance Essence Water for a brightening effect. Once you've done that, top it off with a moisturizer. Then, add a sunscreen to protect yourself from sun damage! 
Next up, primer! This helps your makeup last longer. It minimizes the look of your pores, giving you a smoother looking skin. Apply it evenly on your face. Grab your foundation next to even out your skin tone. You've probably heard of the Maybelline Fit Me Foundation and for good reason! Give this foundation a try if you want that matte and poreless look. The best way to apply your foundation is with a damp makeup blender and sponge. This helps apply the foundation evenly and blends it out smoothly. 
Then, grab your concealer. If you have dark under eyes, cover it up with a concealer for the time being. Simply draw an inverted triangle under your eyes and blend! Struggling to pick which one? The Maybelline Instant Age Rewind concealer has been the talk of the town because of its great quality. This concealer is medium to full coverage yet very lightweight. Try it out to see for yourself! 
Lock it all in with setting powder. This sets your makeup and it prevents oily patches. Make sure to add a bit more in areas of your face where you get the oiliest. Grab a great quality powder brush to help you out! 
2. Frame it 'til you make it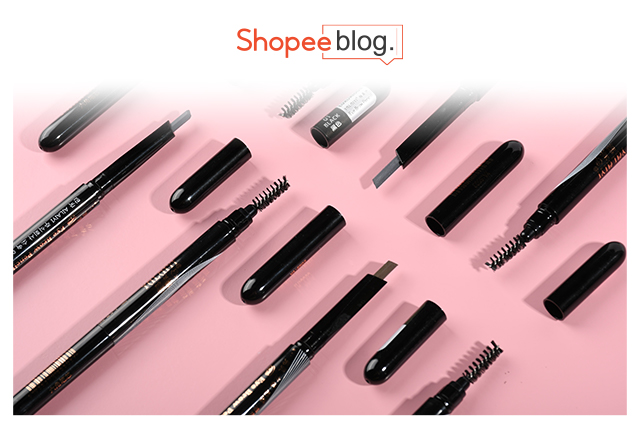 Credit: Pesce Huang / Unsplash
If your eyebrows are on fleek, then it ensures that the rest of your makeup will follow suit! You can achieve this thanks to eyebrow makeup! Your full face makeup won't be complete without this. Start by brushing your eyebrows to see where you need to fill in. Draw upwards, mimicking your natural eyebrow hairs. As you move to the outer part of your eyebrows, it should be darker so add more product to this part. If you want a great quality eyebrow pen, use the Maybelline Define and Blend Brow Pen. It's easy to fill in your brows with this pen and blend it to get defined brows! The other end of the pen comes with a brush so you won't have to buy a separate eyebrow brush. 
3. Eyes, eyes, baby!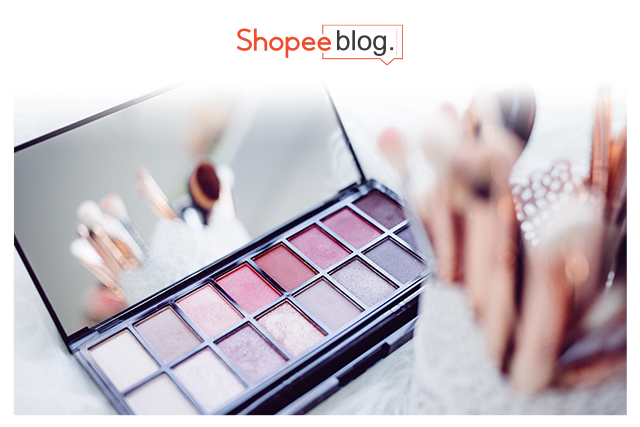 Credit: Freestocks / Unsplash
Add color and sparkle with eyeshadows! This is where you can definitely play around with bold colors and shiny ones. When choosing an eyeshadow color, make sure that it goes well with your outfit. If you're a beginner, you can use one solid color for your eyeshadow. The perfect makeup for that is the Happy Skin Easy Eyes Crease-Proof Eyeshadow Stick in Flex. This is great because you can simply apply it on your eyelids with a few swipes and voila! Your eyes will look so attractive! Add an eyeliner to your look to make your eyes wider and seem more awake. Finish your eye makeup with mascara to put emphasis on your lashes. Put on false eyelashes to make it look thicker. If falsies are not your thing, then use the Maybelline Falsies Lash Lift Mascara which will make it look like you're actually wearing falsies! 
4. Look blushing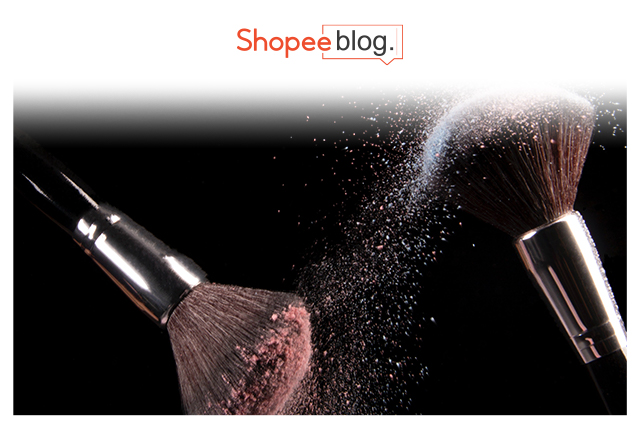 Credit: Marcelo Moreira / Pexels
Give color to the apples of your cheeks with the use of blush! No full face makeup look will be complete without this. Suck your cheeks, apply blush to the apples of your cheeks, and done! Whatever outfit it is that you have planned for the day, it will be easy to find a blush that goes well with it. If you haven't tried tints, now is the time to! Give the Vice Cosmetics BT21 Dewy Tint in Rosy Pink or Fresh Nude a chance! If you want that flushed look, use the Vice Cosmetics BT21 Cheeky Blush in Sheer Plum. You should also try the Colourette Colorsnap in Waves, Milk, or Beachy. These are multipurpose too! You can use it on your cheeks, your eyelids, and even your lips. Learning how to apply makeup step by step is made easier, thanks to these products! 
5. Glow it up!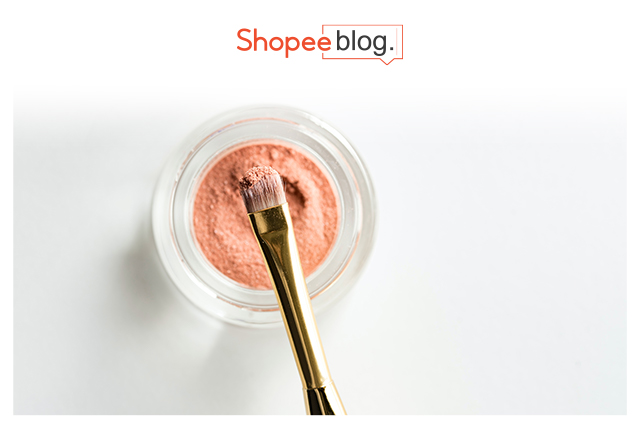 Credit: Joanna Kosinska / Unsplash
Shimmer it up with the use of highlighter. Highlighters emphasize the high points of your face where light would bounce from.  This adds more angles and symmetry to your face. You will also look radiant and glowing, thanks to highlighters! Apply highlighter right above the apples of your cheek, on the bridge of your nose, and your cupid's bow too. Make the application easier with the use of a highlighter brush. You'll look glowing thanks to this full face makeup look!
6. Snatched with contour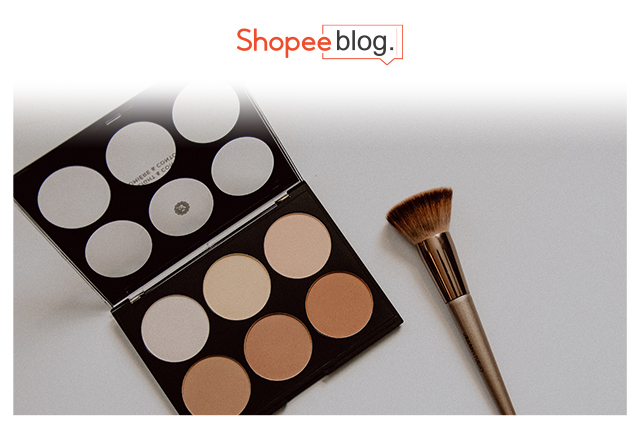 Credit: Kelly Sikkema / Unsplash
Everything looks better with more depth in it – especially your face. With the use of a contour or bronzer makeup product, you can emphasize and add depth to certain facial features like your jaw. You can make other facial features look slimmer like your nose by simply contouring it. This is also a way to add the right amount of warmth to your face.  Contouring your face may be a challenge especially for beginners. But it's easy once you get the hang of it! Practice makes perfect so soon enough, you'll be able to contour with much ease.
7. Pucker up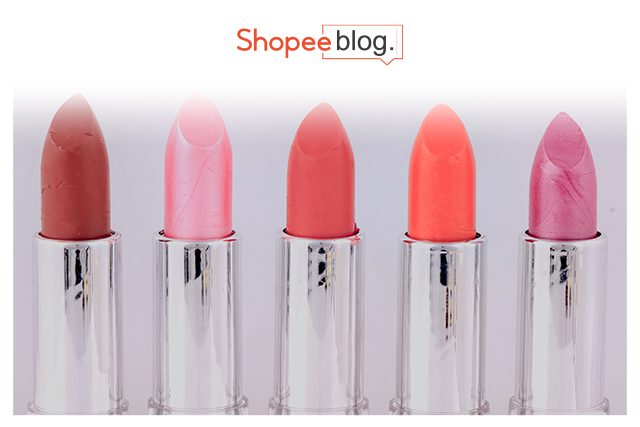 Credit: Marek Studzinski / Unsplash
Complete the look with lipstick! You can choose either matte or glossy lipstick – it's all up to you. But before all that, moisturize your lips with a lip balm. This will make your lips look plump and smooth. For the perfect lips, use a lip liner to line the edges of your lips. You can define your natural lip line or reshape it with your lip liner. Then, fill it up with your go-to lipstick. Make sure to apply it evenly especially in the corners of your lips. Check out the beautiful Happy Skin My Lips But Better Ultra Matte Lippie in Courage or the Happy Skin Kiss and Bloom Water Lip & Cheek Tint in Breathe!  If you're headed out, don't forget to bring your lipstick along with you so you can always retouch those lips! Not enough shimmer? Layer it with lip gloss on top! 
8. Spritz and spray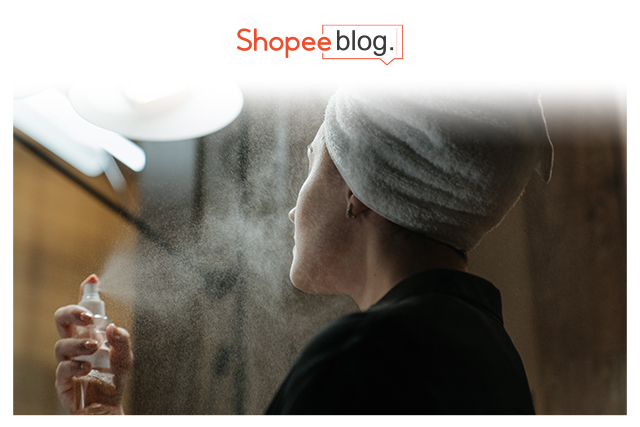 Credit: Cottonbro / Pexels
Tie it all up with the final step – setting spray! This is an optional step. But, if you want your makeup to last throughout the day, then you need to use this! Setting spray also keeps your makeup the way it was from when you first applied it. Your makeup will be able to withstand anything! Spritz your setting spray all over your face and you're ready to conquer the day!  And that, Shopee Fam, is how you apply your makeup step by step.
Achieve Your Favorite Makeup Looks With Shopee's Beauty Sale
There's a lot to look forward to during the  Shopee 9.9 Super Shopping Day. Don't pass up on the Shopee 9.9 Super Beauty Sale or you'll end up regretting it! With great brands like Maybelline, Happy Skin, and Vice Cosmetics on sale – you have nothing to think twice about. Check out your favorite makeup products because chances are, they're on sale! Stock up on Maybelline best sellers for as low as ₱179 only. Keep an eye out for the launch of new Colourette Colorsnaps during the Super Beauty Sale too! Make sure to also check out NYX for more must-have makeup products that will definitely make it to your everyday makeup essentials. Drop everything and start shopping, Shopee Fam! 
Comments