If you love shopping online, you've come to the right place! Shopee is an online marketplace with a wide range of categories to cater to everyone's lifestyles. Download the Shopee app today to get freebies and exclusive online deals! The Shopee Fam is a fun and welcoming community, so we're giving you new user vouchers and more to get you started!
Get the Shopee Starter Kit in 5 Easy Steps
1) Download the Shopee App via App Store or Google Play
New users get to enjoy a Starter Kit, full of special deals and exclusive Shopee New User Vouchers. Keep reading to learn how to redeem your Welcome Package!
2) Find your Shopee Starter Kit through 3 different ways
Once you've registered for an account, you can find a website banner that will redirect you to a QR code for easier navigation to the app: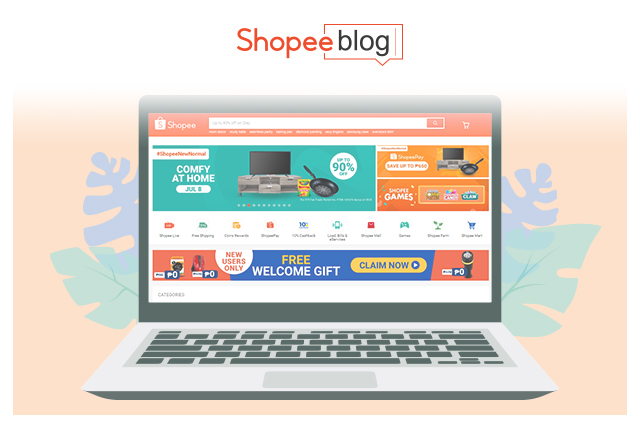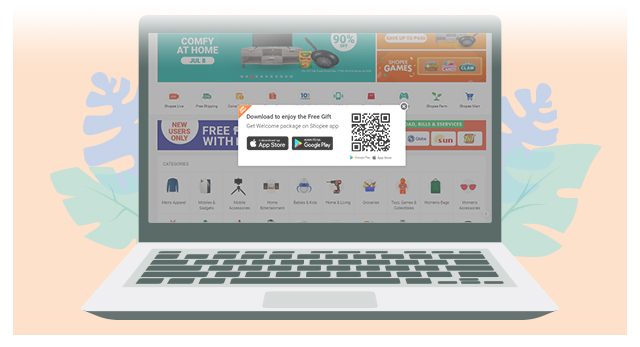 Open the Shopee app on your device and click the pop-up banner to redeem your free gift!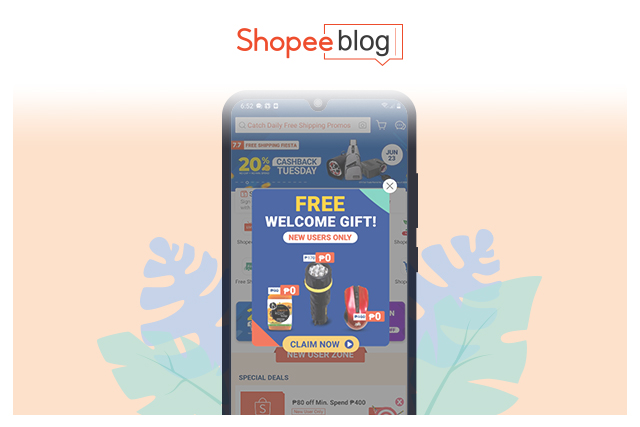 You can also find the New Use Zone on the homepage itself: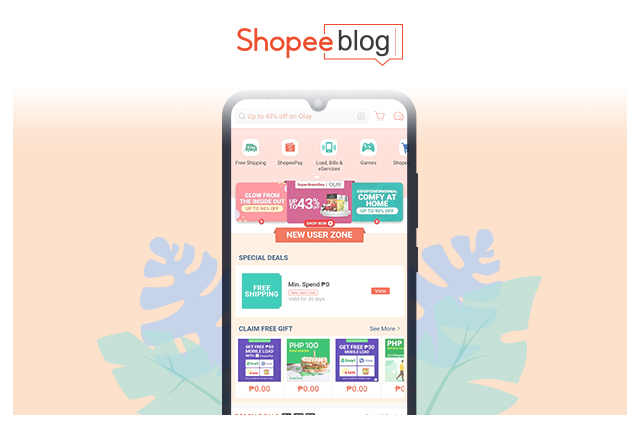 3) Enjoy your Shopee Welcome Package!

As a way to say thank you for joining us here on Shopee, new users get to choose from two exciting perks!
1. Shopee New User Vouchers: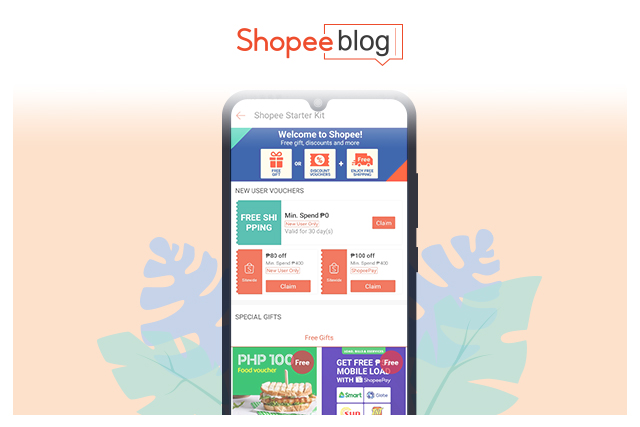 New users can enjoy amazing vouchers to give you a taste of online shopping on Shopee Philippines!
Discount Voucher: 100% off with ₱90 min. spend, capped at ₱90
Free Shipping Voucher: free shipping with ₱0 min. spend
Enjoy your Discount Voucher and pair it with the Free Shipping Voucher to save more on your first Shopee order! On top of that, you can get exclusive ₱1 Deals too! 
Make sure to keep an eye out for exclusive ShopeePay vouchers! ShopeePay is our very own e-wallet that makes online shopping smoother and more convenient. You can cash-in through various ways, so make sure to activate your ShopeePay wallet as soon as possible! 
2. Choose a Welcome Gift:
As a new user on Shopee, you have the choice to claim free welcome gifts instead, from Shopee!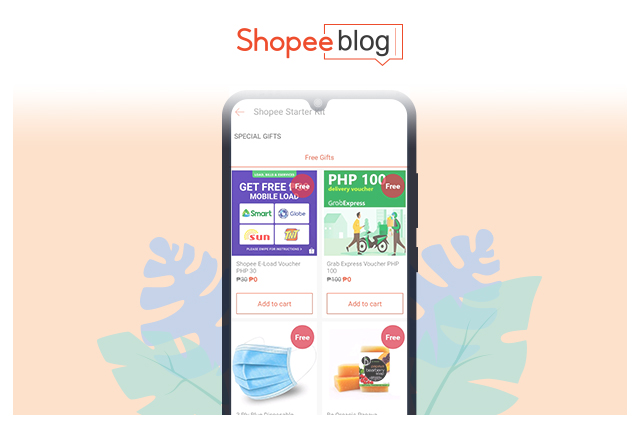 Who Can Avail the Shopee Welcome Package?
1) Are you a new user?
If yes, then you can avail the Starter Kit! This includes the New User Vouchers as well as the Welcome Gift.
2) Have you downloaded the app before but haven't made any purchase yet? 
If yes, then you can also avail the Shopee Starter Kit! 
As long as you haven't made a purchase yet, you can avail of the Shopee Starter Kit (free gift and new user vouchers). 
BUT WAIT. THERE'S MORE!
Even if you're not a new user anymore, you will discover that Shopee is a fun place that gives promos, discounts, and vouchers regularly! Check out our Lowest Price Guaranteed feature and daily Flash Deals for ultimate savings! Read up on Tips, Tricks & Hacks to Win Shopee Prizes including coins, vouchers, and more. Experience shopping like no other only on Shopee Philippines!
Don't miss out on ShopeePay Milyonaryo and Pera Panalo too! Don't miss out on any Shopee sales so make sure to constantly check the Shopee Sale Schedule.
Comments