Shopee Tips: 8 Selling Tips
Selling on Shopee is easy. But the real question is, how do you make sure your products really sell? Don't worry – here are some tips for all you sellers!
1. A good picture is worth a thousand words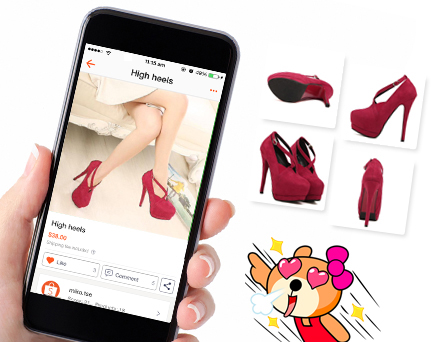 Bring your products to life with great quality pictures to entice the buyer to get a 'feel' of the product. When staging your photoshoot, try to use a polished background, clean lighting and creative angles.
2. Give detailed and engaging descriptions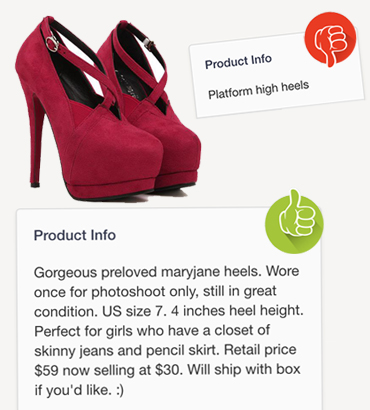 Once you have captured the buyer's attention and he/she peeks at your listing, you're now halfway through to closing the deal. Just make sure you include everything the customer may need to know about your product. Give the buyer descriptive details of your product (e.g. colour, size, material, measurements) as if he/she is going to buy it from a real store. Be detailed, be honest! You can't go wrong there.
3. Set a reasonable price
"How much does this cost?" This is genrally the first question that pops into the mind of a buyer. No surprises there though, we are always on the hunt for the best prices. Do some research on market prices from other sellers and aim to offer a better deal. The buyer will continuously search until they find the best offer.
4. Build customer loyalty
Be thoughtful, friendly and responsive to your customers. Give them incentives to return to your shop. Repeat business plays an important role in keeping your shop successful. Include small personal gestures that will give your buyer a different mobile shopping experience. Some tips are offering same-day delivery, discount for self-collections, little thank you notes or any other perks you can provide will be a bonus!
5. Run regular promotions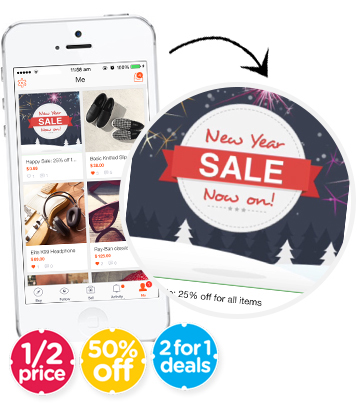 Who doesn't love a sale? Running promotions will keep your buyers happy and give them something to look forward to. Run small experiments with different promotional mechanics to see what works best for you. Just make sure you don't overdo it; after all... You want your customers to be excited about your products, not your sales.
6. Be social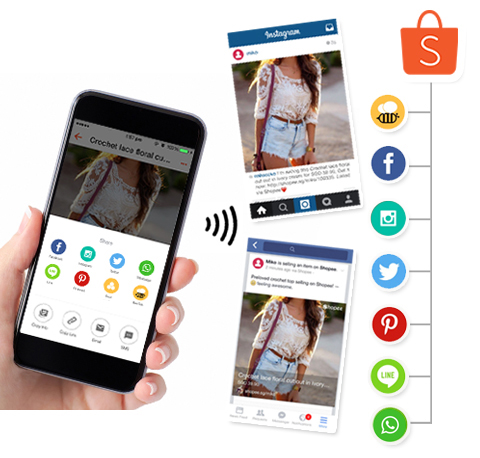 Share your listings using Shopee's social media sharing function! With a simple tap, get more views and likes to drive traffic to your shop. Doesn't hurt...
7. Keep your documents
You've always been told to "keep supporting documents". The same applies here. Update your customers by providing shipment proof to let them know the products are on the way. This will show that you have completed your part of the transaction. This will also protect you when the customer forgets to confirm the receipt of his/her purchase to release the payment or if the shipment is lost.
8. Stay up to date!
If someone has purchased something from your shop, you can assume they will be interested in similar products in the future. Ensure that your customers check back from time to time by adding new listings or take new product shots to improve your visuals. With all these tips, your shop is ready to make its debut on Shopee mobile marketplace!