The Ordinary Hyaluronic Acid 2% +B5 30ml Serum Facial Lift Firm Plump Moisturizing Skin Care
Product Liability Protection
Up to ₱10K coverage
Shipping discount for orders over ₱249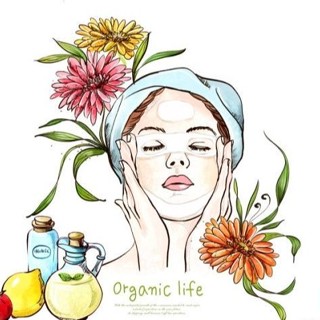 * Applicable to all products in this shop (excl. shipping fees)
WHAT IT IS:
With 30% Alpha Hydroxy Acids (Glycolic/Lactic/Tartaric/Citric), 2% Beta Hydroxy Acid (Salicylic Acid), Hyaluronic Acid Crosspolymer, Vitamin B5, Black Carrot and Tasmanian Pepperberry
Alpha hydroxy acids (AHA) exfoliate the skin's topmost surface for a brighter and more even appearance. Beta hydroxy acids (BHA) also exfoliate the skin with an extended function to help clear pore congestion. This combined 32% AHA/BHA solution offers deeper exfoliation to help fight visible blemishes and for improved skin radiance. The formula also improves the appearance of skin texture and reduces the look of fine lines with continued use.
This formula contains a studied Tasmanian Pepperberry derivative to help reduce irritation associated with acid use. This derivative is of plant origin and varies in color seasonally and this color variation may be apparent in the formula from time to time. This formula is further supported with a crosspolymer form of hyaluronic acid for comfort, Vit
amin B5 to assist healing and black carrot as an antioxidant.
HOW TO USE:
Clean face and wait for skin to dry. Do not use on wet skin. Apply evenly across face and neck using fingertips, avoiding the eye area. Leave on for no more than 10 minutes. Wash thoroughly with lukewarm water. Avoid the eye contour and contact with eyes both during application and rinse off. This low-viscosity solution is intended to be used as a masque. Do not leave on for longer than 10 minutes. It is not recommended to use more than twice per week. Contact of the product with the skin must be of limited frequency or duration. If irritation occurs, cease use and consult a physician. Use only as directed on unbroken skin. Patch testing prior to use is advised. Refer to our in-depth guide to patch testing. Keep out of reach of children.
30ml:
1】AHa 30% +BHa 2%
2】Azelaic Acid 30 Ml
3】Niacinamide 10% 30ml
4】Hyaluronic Acid 30 Ml
5】Alpha Arbutin 2%
6】Caffeine Solution 5%
7】Retinoid 2% 30ml
8】Vitamin c Powder
9】Silicone Primer
10】Multi Peptide 60 Ml
Ingredient Preference:Silicone Free
Formulation:Liquid
Product Size:Large Size
Shelf Life:24 Months
Region of Origin:Canada
Shelf Life:24 Months
Formulation:Liquid
Product Size:Large Size
Skin Care Benefits:Acne/blemishes
Storage Condition:Normal
Volume:30
Quantity:1
Weight:30
Ingredient Preference:Aha/glycolic Acid