TikTok trends are all the rage right now! While it started with dancing and prank videos, we're starting to see more and more products go viral on TikTok. Even if you don't have this app, you can find all the hottest videos on Facebook and Twitter too! Stay up to date with the latest trends and perhaps make your own social media post using the "TikTok made me buy it" hashtag! From home care to quirky products, take your pick among 35 different TikTok items that you didn't know you needed!
Lifestyle Products as Seen in TikTok Trends
You can thank TikTok for all these goods that elevate your home and living experience. These incredibly practical items can help you get through day-to-day life easily! Since these products show up over and over on TikTok, you can at least have peace of mind knowing that these are already tried and tested on an international scale. Almost everything you see on TikTok, you can find on Shopee Philippines as well. Enjoy affordable prices on these lifestyle goods that were made popular by TikTok trends! 
Kitchen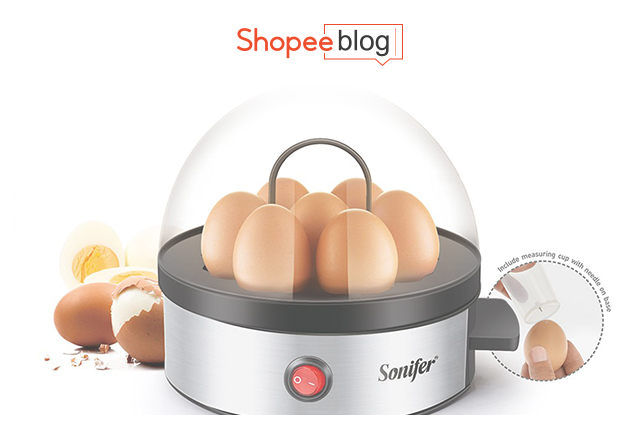 If you love eggs, you will love them even more when you get yourself an egg boiler! Cooking eggs has never been easier, especially with the Sonifer Rapid Egg Cooker that allows you to cook up to seven eggs at the same time. Practice usually makes perfect! But you can finally perfectly cook eggs to your desired doneness without breaking a sweat. Egg boilers give you free control with different timer options! Whether you like your eggs extremely runny or perfectly hard-boiled, simply place your eggs inside this appliance, add water, and let the egg boiler do all the work for you.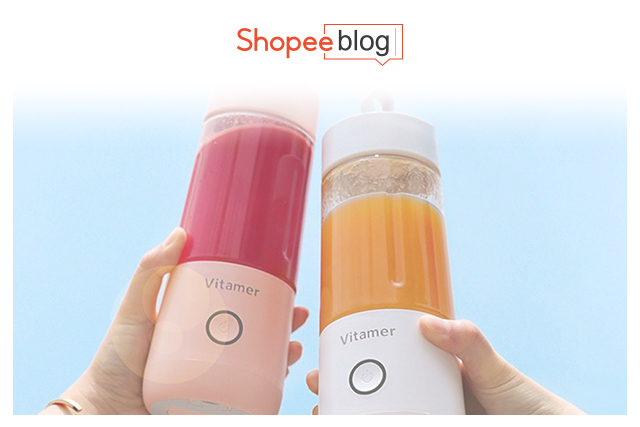 Looking to kickoff your fitness journey? Make sure you have a portable juicer with you! This two-in-one blender and bottle combo will allow you to take your healthy shakes anywhere. A portable juicer makes it easier for you to resist temptation when you're on a liquid diet because you can now prepare your own blended meal from anywhere! Portable juicers work on rechargeable batteries, so even at work, you can simply plug it into the USB slot of your laptop to whip up a smoothie. Pack your fruits and veggies in a ziplock to retain freshness. Then plop them into your juicer when you're feeling hungry and enjoy a nutritious smoothie with a simple press of a button.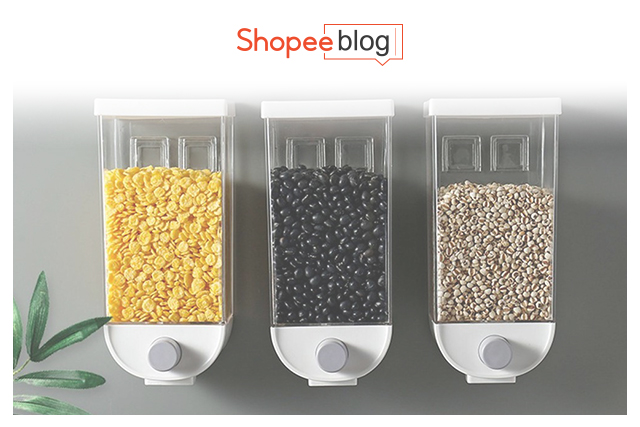 Since breakfast is the most important meal of the day, you want to make sure it's readily available at home. Aside from easy breakfast recipes, you can't go wrong with nutritious cereal and oats! With cereal dispensers, you can have a breakfast buffet in your own kitchen. Cereal dispensers are also great for retaining the freshness of your food. Instead of worrying about repacking boxes over and over, you can just store them in these dispensers for convenient accessibility!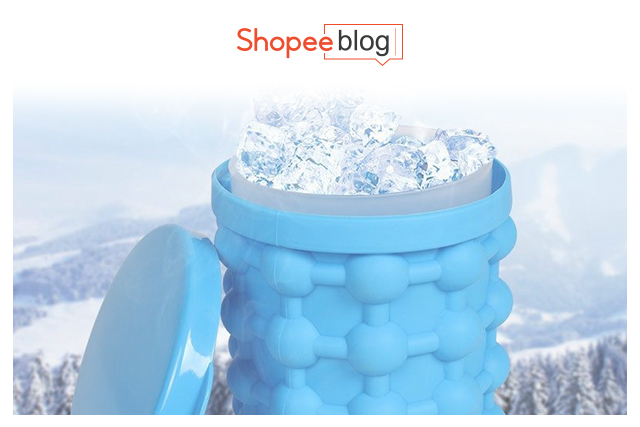 The best TikTok trends are the ones that leave you with a gaping mouth. Ice is pretty important to have at all times, especially in a humid country like the Philippines. It can be a bother to prepare since you have to fill up your trays with water and squeeze them into your freezer which is packed with other frozen goods. The worst part is accidentally spilling some water along the way and having to clean up afterwards! You can finally do away with the hassle and get an Ice Genie! Also known as the revolutionary space-saving ice cube maker, all you have to do is fill it up with water and watch the magic happen. A hundred and twenty cubes sounds like a lot of ice, but the cylindrical shape makes it easy to fit into a full freezer!
If you find yourself enjoying this product, you can find even more clever space saving ideas to make home life easier on Shopee!
Home Care
A clean home is a happy home. While it does look good, it's also important to maintain the cleanliness of your house to avoid getting sick from harmful bacteria and germs! The act of cleaning can be frustrating if you don't have the right tools But with cleaning gel, you can get into every nook and cranny with ease. Take a moment of silence to thank TikTok trends for bringing this product to light. This gooey substance is perfect for getting into tight crevices like your keyboard, aircon vents, and more!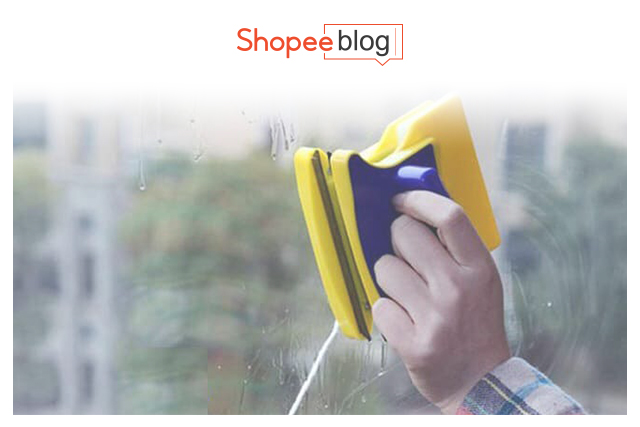 As mentioned above, cleaning can be exhausting. The worst part about cleaning windows is that you'll need to do it twice! That doesn't have to be the case anymore when you use a magnetic window cleaner. As its name suggests, wiping down one side of your window will get the other side clean too with the help of a magnet. Who knew there were such nifty products available all along? Grab your glass cleaner and cut your window cleaning time by half with this popular TikTok item!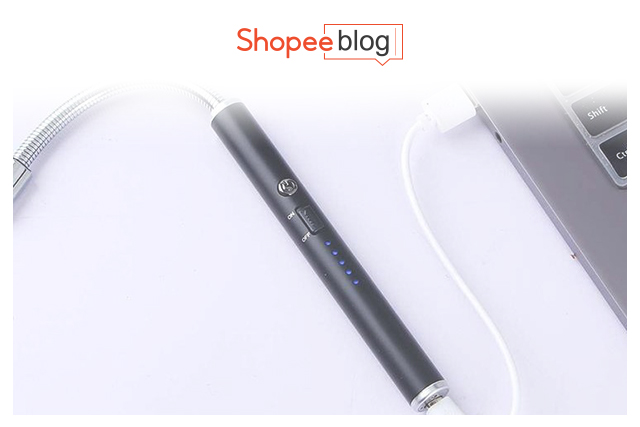 One of the most popular TikTok trends, by far, is showcasing an electric candle lighter. This completely blew everyone away, and for a good reason! If you aren't a fan of handling flames, this is the perfect product for you. There are so many things you can do with an electric lighter! You can light candles, grills and surface cookers, or you can even start a bonfire with it. An electric lighter works better than a traditional lighter because it comes with a long handle so that you don't risk accidentally burning yourself. This TikTok item also works regardless of the weather conditions, making it the perfect product to start flames indoors and outdoors!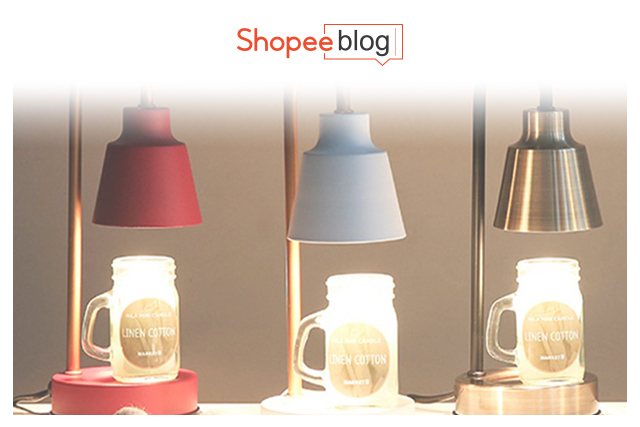 Now, if you don't want to handle flames at all, you can still put your scented candles to use with a candle warmer! Some people refuse to get into the scented candle hobby because they don't trust themselves with flames. Unfortunately, there's a huge risk involved every time you forget to blow out a candle. That's where the candle warmer comes in handy! Instead of lighting the wick, the hot light of a candle warmer can melt wax safely and release the scent. Since there are no direct flames involved, it also extends the life of your candle!
General Lifestyle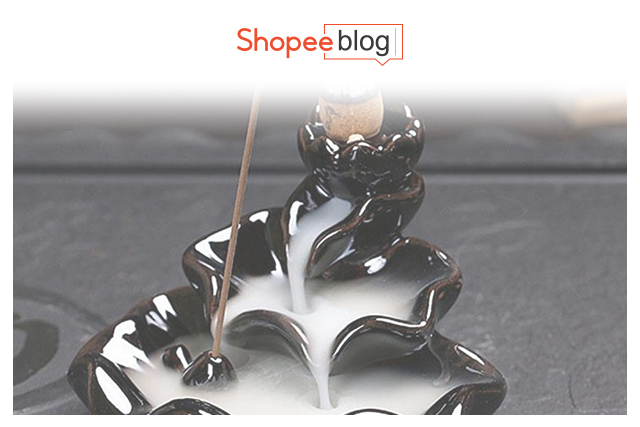 If you love your aromatherapy, you will definitely love the incense waterfall! This incense burner is the perfect piece of home decor. Not only does it fill your home with a relaxing scent, but it's also very amusing to watch the smoke flow downwards like a waterfall. There are many different styles for these, so you can choose a design that's best suited for your home. Keep your incense waterfall at the entrance of your home to enchant your guests!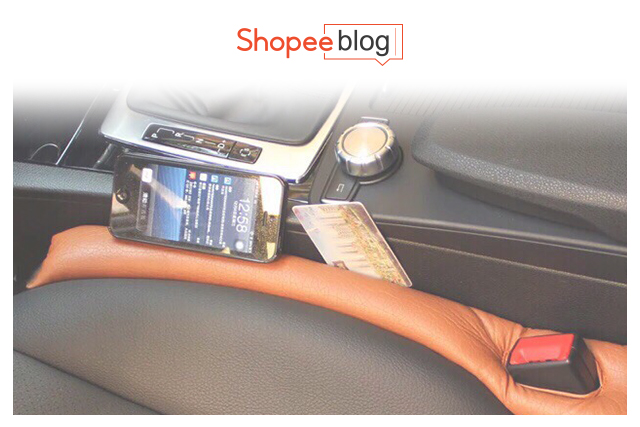 Ever drop your phone in between car seats while you're driving? Have you ordered food in a drive-thru and wished you had the spare change that you just know fell into the depths under your car seat? Prepare to enter a new chapter in your life with a seat gap filler! Save yourself the stress of detailing in the future. With a seat gap filler, you can block out the space in between car seats and the center console. These come in different colors so that you can match the upholstery of your car and they come in universal sizes too!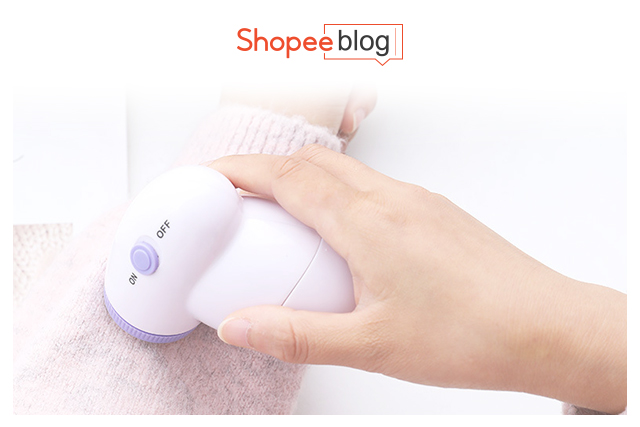 Are you tired of your fabric pilling? Clothes can look quite unkempt when they start fuzzing over from frequent use. Your first thought might be to shop for more clothes, but why not get a fabric shaver instead? This handheld electric tool can get rid of lint and fuzz to make your garments look brand new again! This is one of the TikTok trends that has saved a lot of clothes. Test it out for yourself!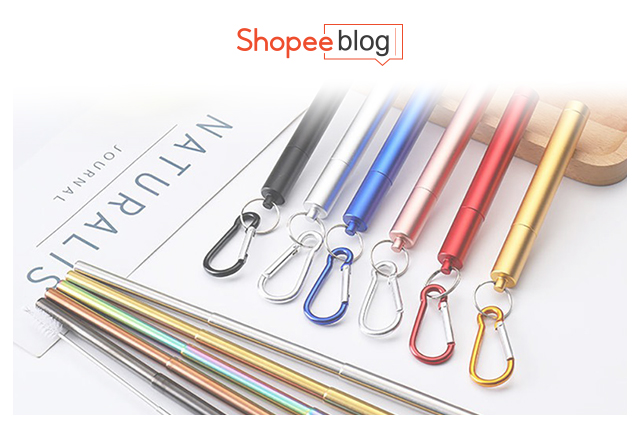 Let's take a step back from TikTok trends and look at the bigger picture. The biggest trend today is to be more environmentally conscious! A lot of TikTok users use their platform to promote zero-waste, and they claim that a collapsible straw is a good place to start. While a lot of restaurants are switching out plastic straws for paper ones, you can do away with them completely by using a collapsible straw instead! You can carry these compact straws in your bag or you can even attach them to your keys. Since you can find collapsible straws at affordable prices on Shopee Philippines, this also makes for a really good gift to family and friends! Every little step counts when it comes to taking care of the environment, so add the collapsible straw to your cart now! 
UV Sterilizing Phone Charger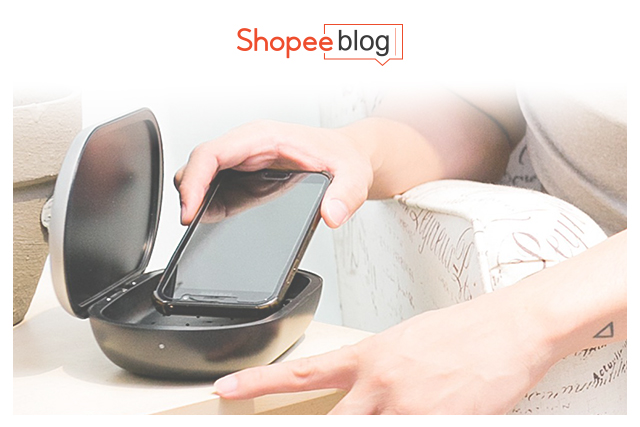 Good hygiene is important, and that's why you should take extra care of making sure your mobile phone is clean! In today's age of technology, our phones come into contact with a lot of different things–a desk, a bathroom counter, and sometimes even the floor from accidental drops! We hold our phones a lot and we even stick them to our faces to make calls. Because of this, you should be sanitizing your phone as often as possible! Instead of wiping it down with alcohol all the time, get a UV sterilizing phone charger for a deeper cleanse. Not only does it get rid of viruses and bacteria, but it also replenishes your phone battery through wireless charging!
Beauty & Wellness Products as Seen in TikTok Trends
When the sensational mobile video app was still new, TikTok trends revolved around makeup hacks. Today, you will find viral videos around different beauty and wellness products that can help spruce up your look! Shop all the hottest TikTok items on Shopee Philippines today!
Hair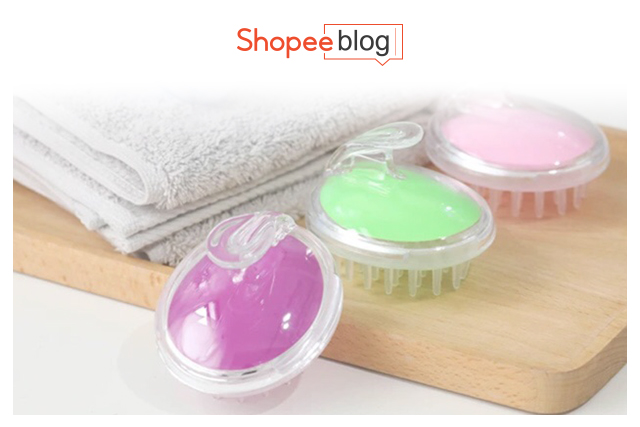 Make bath time even better with a shampoo brush! This simple tool comes with a lot of added benefits, so there's literally no reason not to buy it. When you use your hands and nails, you actually risk causing small abrasions to your scalp. A shampoo brush may look daunting at first, but it's soft silicone that feels like a great head massage! After applying shampoo to your hair, use a shampoo brush for more effective cleaning. It helps stimulate hair growth and gets rid of dead skin at the same time!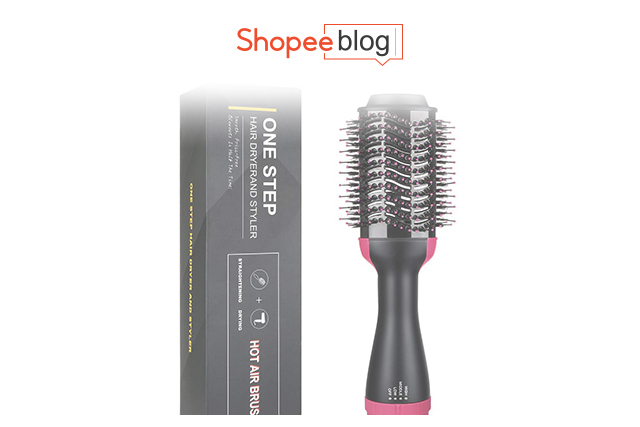 After your shower, the next step is to dry your hair. Whether you prefer to let it air dry or you use a hair dryer, both of these methods take a lot of time! Simplify your daily hair routine with a hair dryer brush! Compared to your everyday brush, this one blows out hot air to help dry your hair faster. If you use a hair straightener, you might not even need it anymore! Since you're simultaneously drying and brushing your hair with this nifty combo, your hair will come out straight in a jiffy.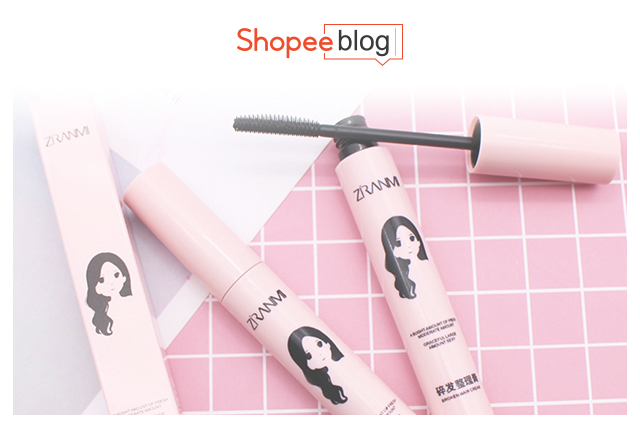 No matter how conscious you are of hair care, the baby hairs are always unruly. Thanks to TikTok trends, apparently there's a very simple way of keeping those wispy hair strands at bay! With a hair finishing stick, you can pull back all the wisps for a fresh and clean look. Instead of dousing your whole head with gel or mousse, the hair finishing stick is lightweight enough to keep the rest of your hair soft and smooth to the touch!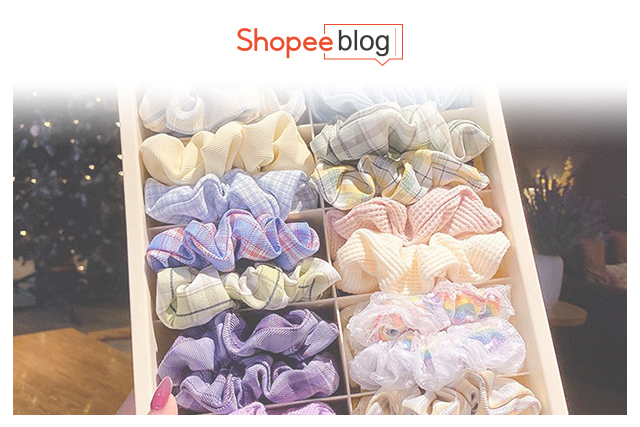 Everybody loves a good scrunchie. It looks as good on your wrist as it does on your head! You might find this a bit silly, but did you know that scrunchies went viral on TikTok? Not your regular scrunchie per se, but scrunchie packs are causing a big commotion! Why spend on one scrunchie and stress over losing it when you can buy an entire pack at an affordable price? From five pieces to as much as forty, mix and match different colored scrunchies with all your favorite outfits!
Face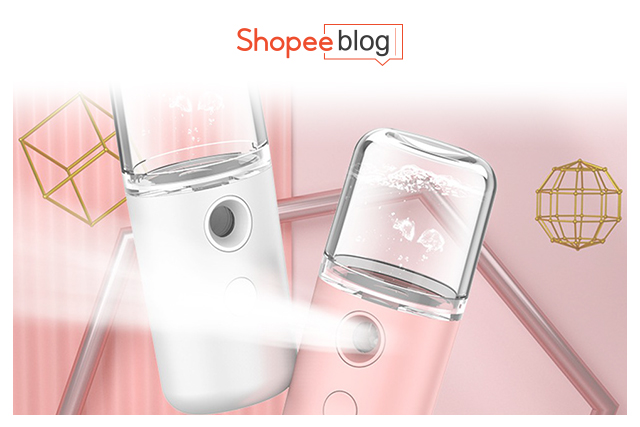 Give yourself an at-home facial with a facial humidifier! A lot of people overlook this step and depend on facial services for deep cleaning, but you can easily do this at home. Steaming has a lot of benefits that you shouldn't be missing out on! Use a facial humidifier to promote blood circulation and open up your pores. Open pores will release extra oils on your face and prevent acne, and it will also be easier for your skin to absorb your skin care products!
Jade Roller + Gua Sha Set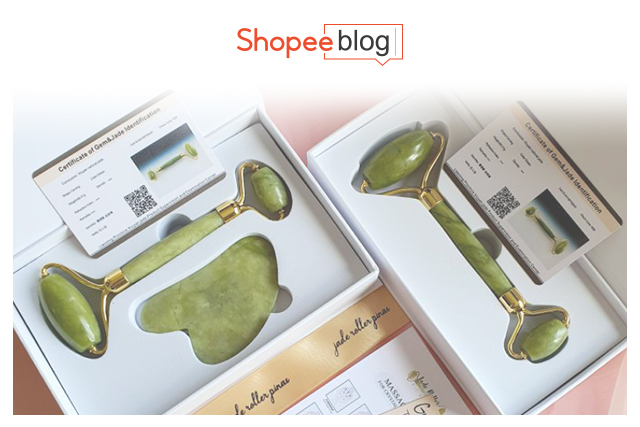 There are so many different TikTok trends revolving around skincare lately, and the current fad is the jade roller and gua sha set! Why stick to one facial tool when you can have both? They have different effects, so the best way to achieve a naturally radiant face is by using them as a set. A jade roller helps to reduce puffiness of the skin while the gua sha lessens facial and jaw tension. When you promote blood circulation, you stimulate natural collagen! Collagen is what keeps our skin elastic, so this is one surefire way to avoid early wrinkles.
The Ordinary Peeling Solution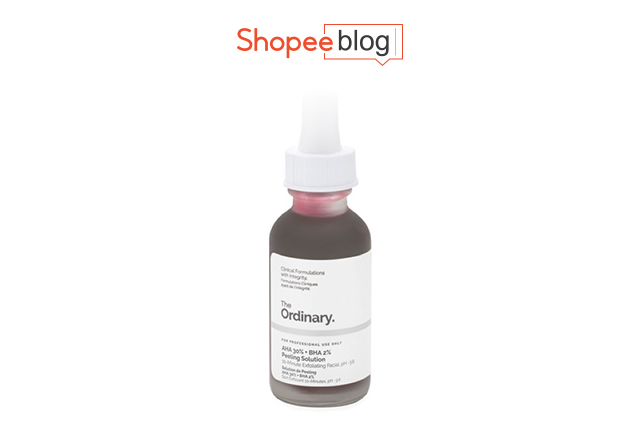 Funnily enough, The Ordinary AHA 20% + BHA 2% Peeling Solution first became popular because of how bizarre it looked. This TikTok trend started going viral because it looked like people were smearing blood on their faces! However, this peeling solution soon became a crowd favorite. Regardless of how it looks, it's one of the most effective exfoliators out there because it literally peels away dead skin! The Ordinary peeling solution is, to put it simply, the solution to a brighter and more radiant face.
Disclaimer: Since The Ordinary AHA 20% + BHA 2% Peeling Solution contains a large amount of active ingredients, please consult with your doctor before use.
Body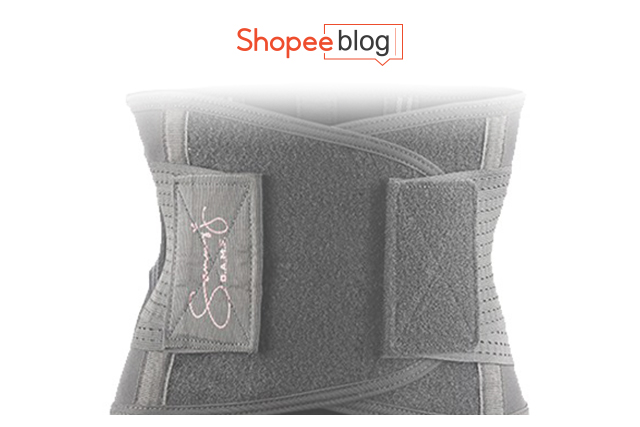 Get fit with the JML Slim Belt! This body shaper is a hot topic right now thanks to viral TikTok videos. The JML slim belt creates a thermal effect to promote sweating, and in turn, waist-measurement reduction. The latest TikTok trend is to use this slimming belt while dancing! Starting your fitness journey might seem tough, but you can make it fun with the JML slim belt!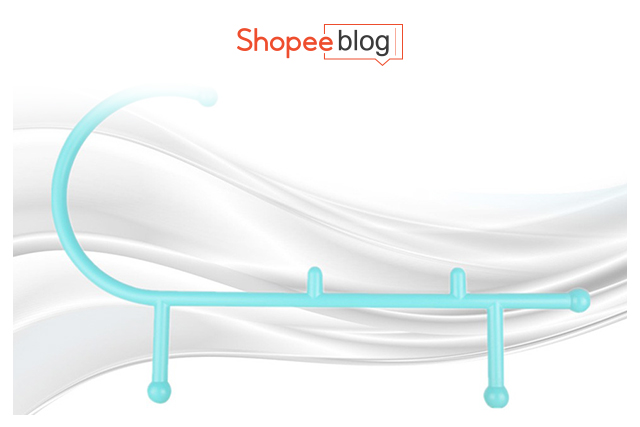 Get rid of muscle tension with the pressure point massager! Instead of a regular massage roller, the pressure point massager does better at hitting those trigger points to relieve sore muscles. The cane massage stick is what everyone on TikTok is using, and that's because it can target even the hard-to-reach places!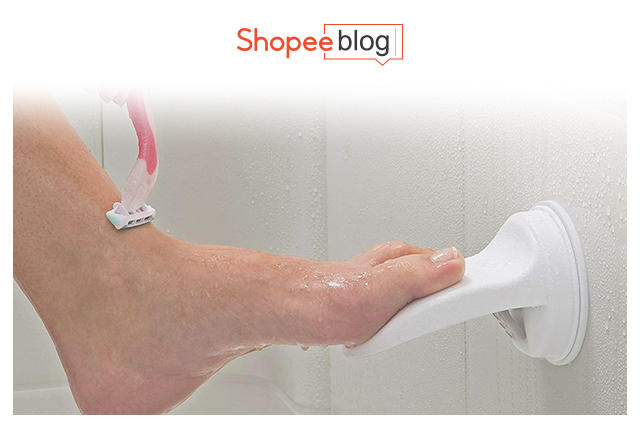 How does a suction foot rest promote beauty, you may ask? One of the latest TikTok trends shows the convenience of this footrest in the bathroom! This anti-slip footrest makes it easier to soap your legs all the way down to your toes! It's also the best way to get easy access to your legs when shaving. Easy to install and remove, set this in your shower and get ready for a new shower experience.
Wearable Nail Polish Holder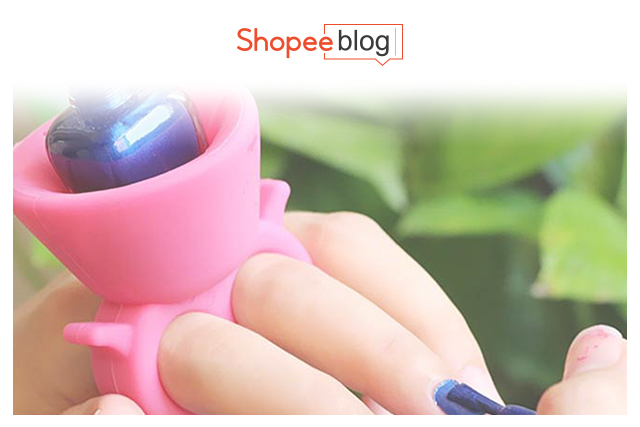 If you love nail polish, you're in for a treat! TikTok users have shown us the light with the wearable nail polish holder. Gone are the days of finding a flat surface to do your own nails. With this bottle holder that you wear around your fingers, you can now do your nails from anywhere at all! Think of the most bizarre locations–then think of the possibilities! With this wearable nail polish holder, you can now do your nails on your bed or even in a car.
General Wellness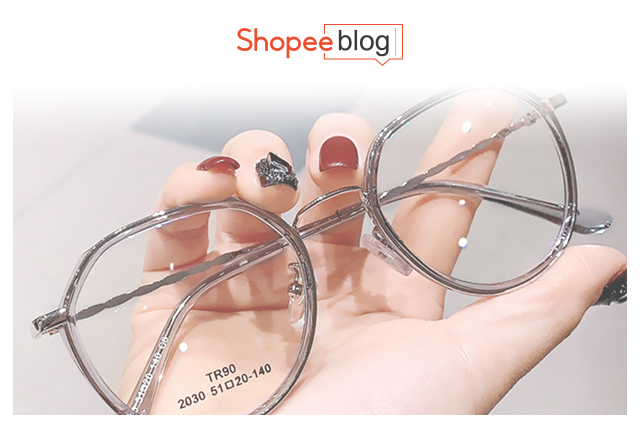 It's nice to see people use the TikTok app for awareness, and some of the most viral TikTok trends are very useful. We know we can't stop you from using your mobiles and gadgets. But you can protect your eyes from radiation with blue light glasses as seen on TikTok! Whether you're on your phone for hours to look at memes or you're staring at your laptop for work, these gadgets emit blue light that causes eye strain. Thanks to blue light glasses, you can block off the harmful light and comfortably continue using your devices.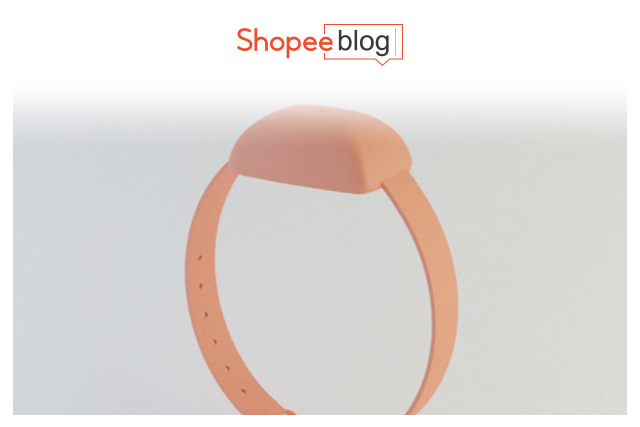 "Neat freak" is a very common term. While it may sound derogatory, a lot of people actually strive to become neat freaks! Proper hygiene and sanitation are very important, but lugging around a sanitizer can be troublesome. For starters, it doesn't make much sense to carry around a huge bottle, but it's also not very economical to buy pocket-sized ones over and over. You can now have a hand sanitizer accessible at all times with a hand sanitizer wristband! This wristband dispenser is perfect for absolutely anyone on-the-go. It even comes in different colors so that you can teach your children the importance of good hygiene at an early age through a fun bracelet!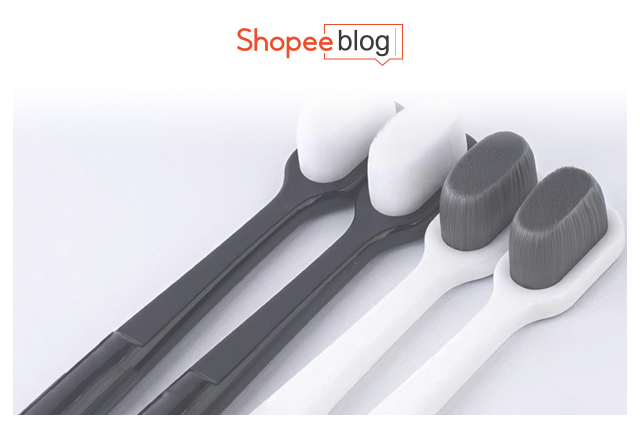 TikTok trends are all over the place, and we mean that in a good way. From home improvement to beauty, there are even TikTok trends for oral care! One of the most viral TikTok items today is the nano toothbrush. Standard toothbrushes come with five hundred to one thousand bristles. The more bristles there are, the more effective cleaning will be. Well, that settles it–you won't find anything better than the nano toothbrush that has over ten thousand bristles! 
If you're very particular about your oral care, you definitely need a portable water flosser! Many people claim that it's a great product to add to your standard toothbrush and floss. You might be familiar with a water flosser that dentists use when you go in for your regular cleaning, but you can now have your own at home! More than that, you can bring it with you when you travel! This portable water flosser applies water pressure to all the hard-to-reach areas in your mouth. Since it's simply water, you also reduce the risk of damaging your gums. Upgrade your oral care regimen with this TikTok item today!
Quirky Products as Seen in TikTok Trends
While the aforementioned TikTok items help improve your life in one way or another, TikTok trends also feature a lot of fun and quirky goods! Perfect for both adult and children, check out these viral products: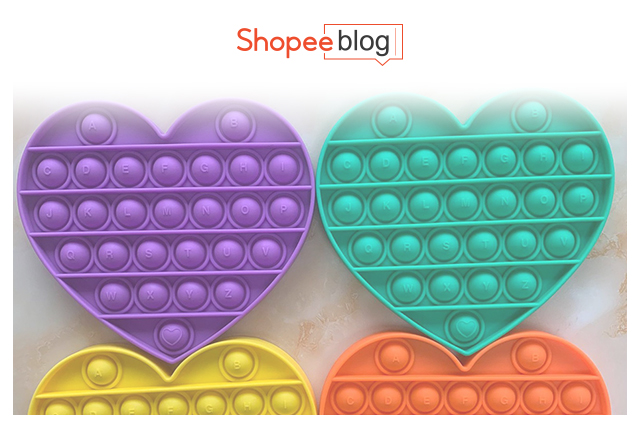 If you love the satisfying pop of bubble wrap, you can have fun on end with the Pop It's fidget toy! While this is a good enrichment activity for kids to practice their motor skills, TikTok trends tell us that these are also great for adults with anxiety. Fidget toys, in general, help relieve stress. So for people of all ages, these toys are a great form of entertainment! The Pop It's fidget toy specialty is that it makes a satisfying popping sound that is also nice to touch. Since it is made from silicone, you (or your kids) can keep those bubbles popping until the heavy feeling of stress goes away!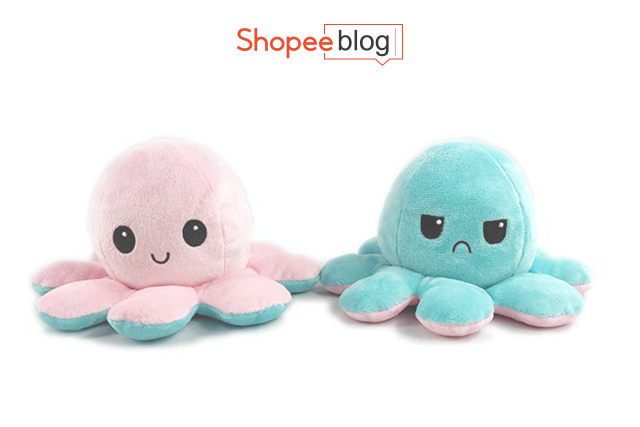 It's important to understand that feelings are always valid. Even the smallest issue can cause a great drop in someone's mood, and that's where the reversible octopus plush doll comes in! Especially for kids who cannot truly communicate their feelings properly, this cute and cuddly reversible octopus toy comes with two expressions–a happy side and a mad side. Children can now express themselves with a quick flip of this toy!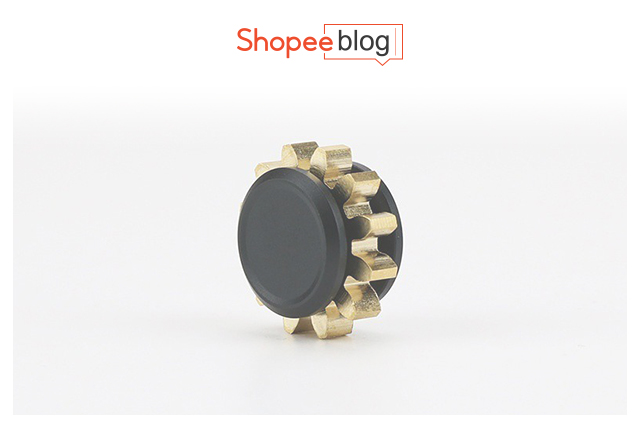 Do you remember the fidget spinner? You might think that this is already out of style, but the latest TikTok trends prove that this isn't the case at all! One of the most popular toys right now is the mini fidget spinner that can rest perfectly on a single fingertip! This is the perfect innovation because you can now bring a mini fidget spinner with you wherever you go. It's also small enough to go unnoticed! When you're feeling overwhelmed, simply give this toy a whirl to help keep your mounting stress at bay.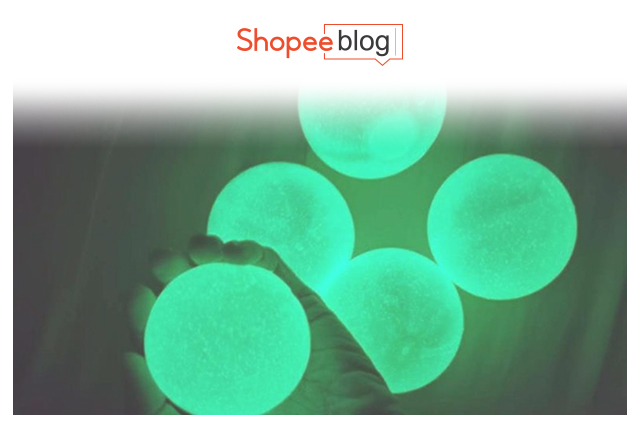 Upgrade your classic stress ball into something fun with the sticky target ball! A lot of TikTok users play with these sticky target balls and do tricks to go viral. Lay on your back, give your sticky target balls a little squeeze to release pent-up frustrations, then throw it towards the ceiling! This toy is especially fun because it can actually stay suspended on the ceiling for quite a while, depending on how much force you put into your throw. Distract yourself from your worries and see how many sticky target balls you can throw and catch at the same time!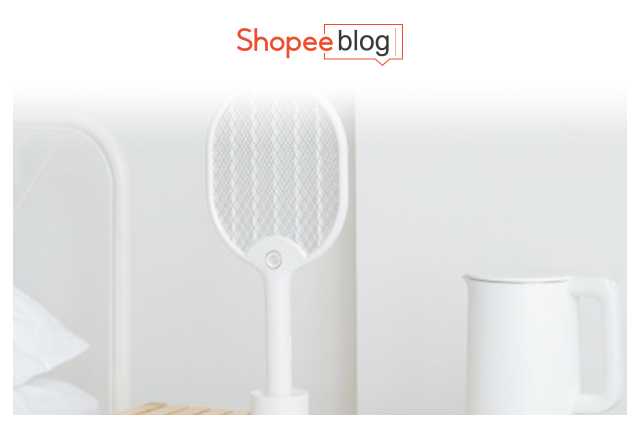 Compared to your usual products for insect control, the insect racket surprisingly made its way up the ladder of TikTok trends. The most viral videos are the ones that can create the most crackling sounds with one swoosh of the racket. It's never a good sign to have a lot of insects flying near or within your home, but the insect racket is a fun and quick way to get rid of them!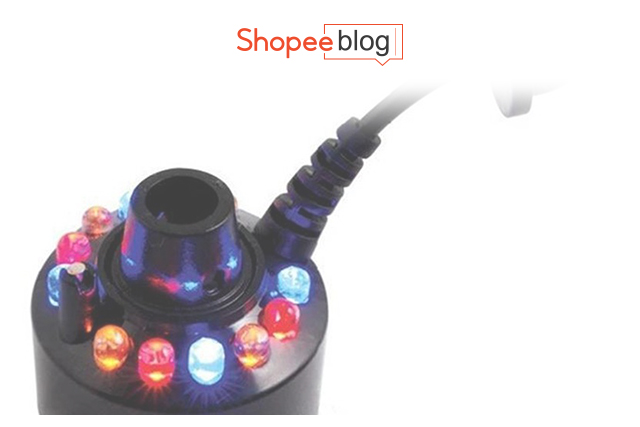 If you have a pond or fish tank at home, you can instantly improve its aesthetic with a mini fog machine! This little gadget comes with LED lights so that when you submerge it in water, it creates a mystical mist effect supplied with beautiful lights. It's a neat little trick to impress any guests you have over, but it's also just as satisfying to look at by yourself!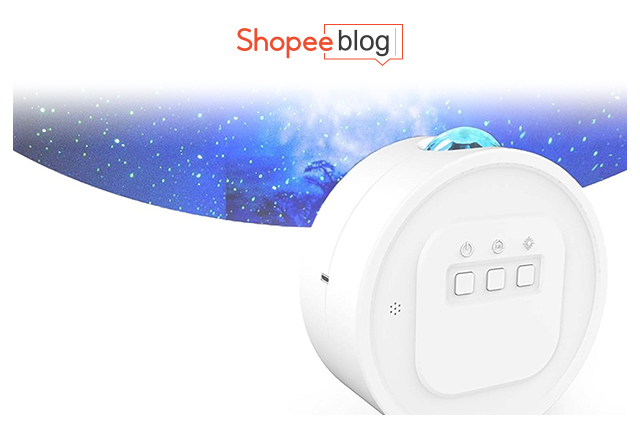 Last but not the least, a galaxy projector is what every home needs. If you feel a bit jealous of all the TikTok users that showcase their homes with mystical lights, you can achieve the exact same thing with the galaxy projectors for sale on Shopee Philippines. It even comes with different modes and speeds so that you can personalize your own lighting settings! The galaxy projector can instantly change the ambiance of any room, so feast your eyes on a bright and starry night sky from indoors!
TikTok Trends are Taking the World by Storm
TikTok is the app that just keeps on giving! When you think you have everything you already need, a brand new TikTok video will feature an out-of-this-world product and pique your curiosity! Lucky for you, most of the viral TikTok items can be found on Shopee Philippines. Shop the latest TikTok goods today that are life-changing and make your own videos go viral!
Comments