It seems like TikTok trends are never going out of style! Everything from cute dances, viral lifestyle products, to horror stories has made its way into your FYP. And with TikTok's "bitesized content," they've definitely made it in the hearts of TikTok content creators and content consumers alike! Now, TikTok has infiltrated the world of beauty and makeup. Don't miss out on any makeup hacks and makeup looks coming straight from TikTok! And if you're one of the few who don't have TikTok, don't worry! We'll be the ones to bring it to you. Without further ado, here are five TikTok makeup trends you can't miss!
TikTok Makeup Trends You Can't Miss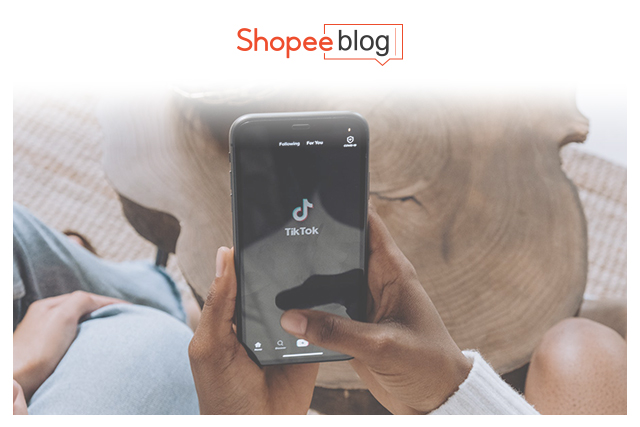 Credit: cottonbro / Pexels
Look your best every day with these amazing TikTok makeup trends! Whether you're on the way to school, if you have a presentation at work, or you could just be staying at home, there's definitely a TikTok makeup trend for you! Now is the perfect time to try out new looks and products to upgrade your makeup game. Make sure to post on your social media if you buy something new from TikTok on Shopee Philippines. Don't forget the hashtag, "TikTok made me buy it!"
Get Your Eyebrows on Fleek with TikTok Makeup Trends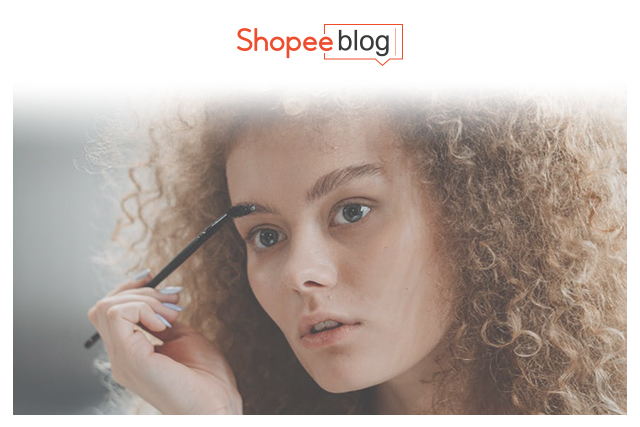 Credit: cottonbro / Pexels
Since it's usually the first thing in everyone's makeup routine, the first one on this list is the eyebrow! When you're wearing a face mask the entire day, your eyebrows become the main point of your makeup routine so you have to make sure they're always on fleek. One eyebrow trend that's not going anywhere this year is the fluffy brows! Have the best eyebrows with these great hacks and start on the right foot with your makeup looks!
Soap Brows to Keep Your Eyebrows in Check
Soap brows are all the rage these days! Instead of using your usual eyebrow gel, you can apply glycerine soap on your brows using your spoolie. It sounds a bit wild but it definitely has a stronger and longer hold on brows. It's even more affordable! Here, she starts off with concealer, then applies soap on her brows using a spoolie. She fills her brows using the Iconic London Eyebrow Cushion, and closes off by applying concealer again for the cleanup. Sounds great, right? Who knew you could use your bar soap in your makeup routine? TikTok did.
Here, she uses soap specifically made for your eyebrow routine! If you're not comfortable with using the bar soap you have at home, you can always buy brow soap on sale on Shopee Philippines! Don't forget to brush up those brows for a neat, fluffy brow look.
Rock Your Eyeliner with these Eyeliner Hacks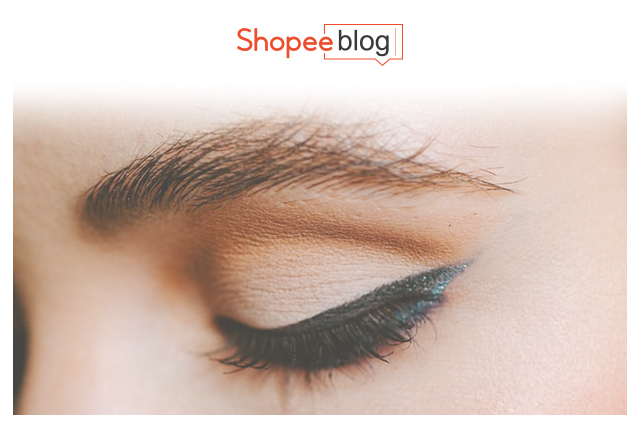 Credit: Taylor Heery / Unsplash
Eyeliner is definitely one of the scariest parts of a makeup routine. There's always that fear of accidentally stabbing your eye or unintentionally smudging it all over your face. And after you're done, you'll realize that the liner style you choose doesn't even fit your eye shape!
The Bat Wing Liner
Don't fear, a professional makeup artist on TikTok is here to save the day! Using your favorite eyeliner, you can achieve the best eyeliner for your eye shape! All you have to do is to draw the first line up like you usually do, fill in your lash line, then make a line up to your crease then fill in the gap! This eyeliner TikTok video will explain it so much better, so watch this TikTok makeup tutorial!
Semi-Permanent Waterproof Eyeliner
To make your eyeliner last longer, you can also use eyebrow tint products! You can go swimming today without the fear of your eyeliner smudging because most tattoo brow products on sale are waterproof and semi-permanent! The one she uses here specifically is the Maybelline Tattoo Brow.
Winged Eyeliner Stamps
Can't seem to get that wing right? Check out this viral eyeliner from TikTok! Gone are the days of being late to parties because of your eyeliner. With winged eyeliner stamps, you can easily get the shape you want in one press. And with the Clissora Eyeliner Stamp, you can also erase any mistakes you might have made with your eyeliner pen with ease. Eyeliner isn't that hard!
Finish Off Your Eye Makeup With These False Eyelash Trends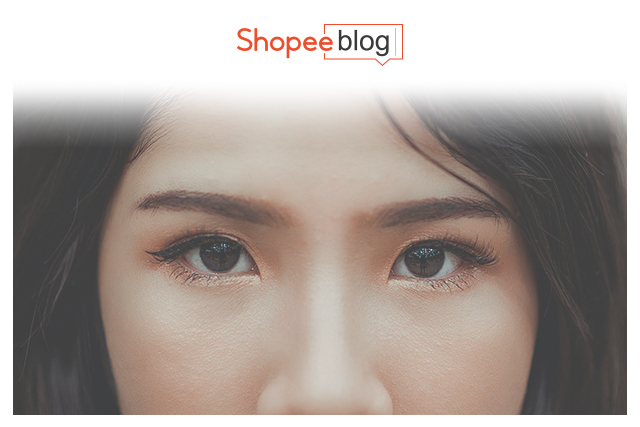 Credit: Min An / Pexels
Flaunt your eye makeup with every blink when you put on a pair of false eyelashes! Even if you can't seem to perfect your brows or your eyeliner, don't worry. Putting on gorgeous eyelashes will certainly draw most of the attention!
Half Lashes For That 'Clean Girl' Eye Makeup
We're a little too obsessed with the neat and preppy 'clean girl' makeup look. We're gradually saying goodbye to that thick, full-on false eyelashes and settling for something less dramatic, but oozing with class – half lashes! Check out this half-lash TikTok tutorial above for an easy guide. Brush your lashes up with waterproof mascara for a stronger hold. Grab a scissor to cut your lashes in half, stick them into the outer part of your lash with eyelash glue, and voila! Bat those pretty lashes effortlessly.
Tiktok Blush Hacks You Can Try for the Perfect Makeup Look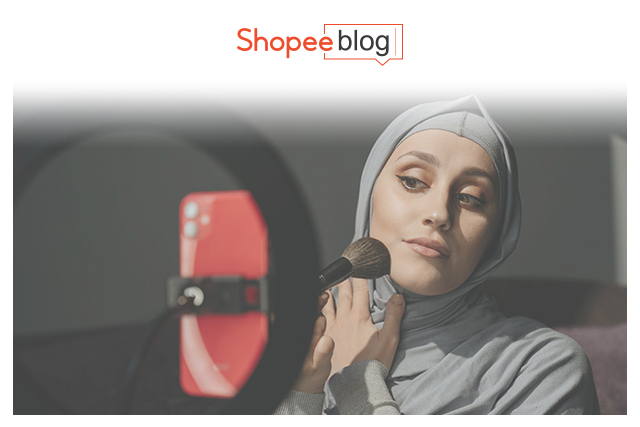 Credit: cottonbro / Pexels
Lipstick is the New Blush in this Viral TikTok Makeup Trend
The newest trend on TikTok makeup is using your lipstick as a blush! Sounds bizarre right? Let's see how it worked out for our favorite TikTokers before giving the final verdict!
Viral TikTok videos feature the Rare Beauty Blush, a Christian Louboutin lipstick, and a NYX lipstick, but you can use any red lipstick you have at home! After applying the lipstick, you can go back to your regular programming and proceed with your usual routine. The key items here are the makeup sponge, foundation, concealer, and contour stick to get that beautiful flush. Not you looking sunburnt without going out? Go get it, bestie!
Ace Blush Placement with this TikTok Technique
Get a natural face lift with this technique! Blush works wonders on your look but where you apply it is definitely an essential part of your makeup routine. Here we learn that applying blush on the apples of your cheek doesn't work for everyone. You can try applying from your cheekbones to your temples to boost your makeup look!
Hide Anything with these Concealer Tricks from TikTok Makeup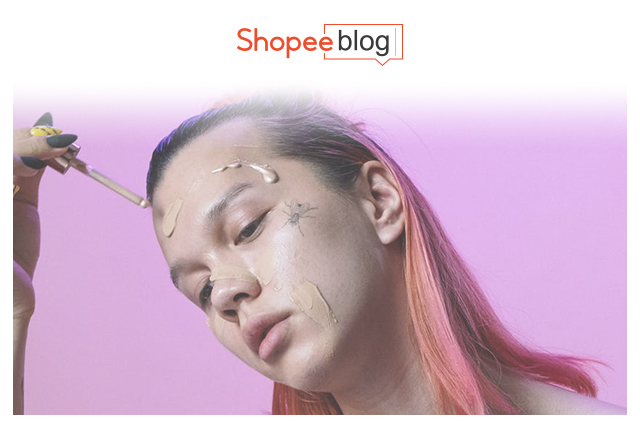 Credit: cottonbro / Pexels
Brighten Your Under-Eyes With The White Concealer Hack
It might be hard to believe at first, but a concealer that's as white as snow might find its way to your kit with this TikTok makeup hack. This TikTok tutorial will make you a believer as she uses white concealer as a base under her usual concealer to add lift. Just a heads up – this will probably challenge your blending skills. But once it naturally brightens your under-eye, contours your cheekbones, and even makes the white of your eyes sparkle, the end result will definitely amaze you.
The No-Fail Way to Apply Concealer
You start off with foundation without applying it around the eyes yet! She specifically uses Nars Radiant Longwear Foundation in the video. Afterward, you apply your Colourpop Pretty Fresh Spray, but any hyaluronic acid spray will do! This is for smoothening outlines and moisturizing! You then apply an eye concentrate, in this video, she uses the Clinique Moisture Surge Hydrating Supercharged Concentrate. You can then close it off with your Kylie Cosmetics Concealer or any other concealer. Time to start concealing!
How to Extend the Life of Your Concealer When it Runs Out
If you run out of concealer, it's a prank! Take out the stopper of your concealer with a pair of tweezers and then you have all this extra product that can last you for a few more days! Make sure that you buy a new one soon though!
Define Your Nose with this Technique from TikTok Makeup
This TikTok makeup hack is a surefire way to contour your nose! Following the steps in the video, you start off with a bronzer and apply it with a brush on your entire nose. She used the Nars bronzer in this video! Then you use your face powder on the sides of your nose, in her case she uses Makeup Mekka! Blend everything together with a brush, then voilà! Snatched!
Trust Us, These TikTok Makeup Trends are Worth Trying!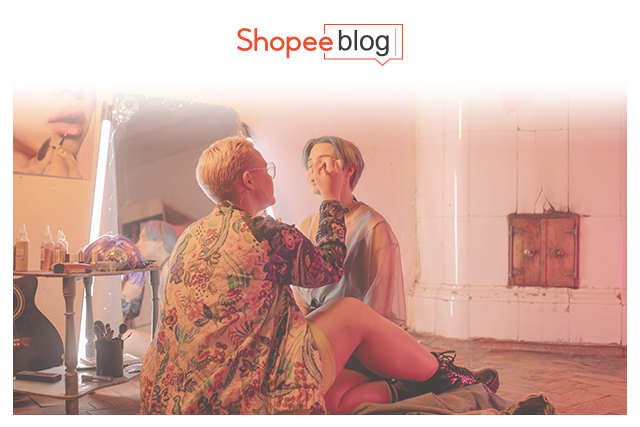 Credit: cottonbro / Pexels
Despite looking a bit unorthodox, these trends, hacks, and looks work! It might work differently for some of you but there's no harm in trying. We wish you luck on your makeup journey with TikTok. While you're on it, you can try out this makeup guide for a full face look and you can also read on easy-to-do makeup looks and beauty tips for makeup newbies! Beautiful things are always worth the work, the money, and the wait!
Comments