The best things in life are free. What would be better than one million pesos in cash? All you need to do is know how to join ShopeePay Milyonaryo!
Shopee users stand a chance to win ₱1,000,000 weekly on Shopee Live! Think of how much one million pesos can positively impact your life—all it takes is less than a minute of your day to join ShopeePay Milyonaryo. Read on for more details on how to join Shopee Milyonaryo.
How to Join ShopeePay Milyonaryo in Three Easy Steps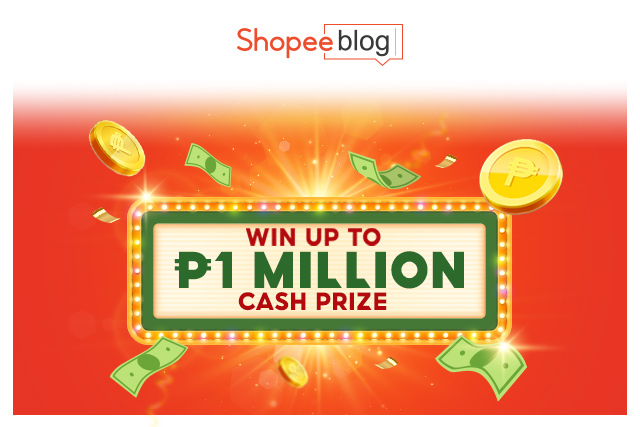 1. Create a Shopee Account and Register to Join ShopeePay Milyonaryo
Download the Shopee app through the App Store for Apple and through the Play Store for Android. Create your Shopee account and head on over to ShopeePay Milyonaryo. Click the "Register" button so you can join in on the fun!

The best thing about Shopee Milyonaryo? There are no risks in joining! Its easy mechanics allow everyone to join as long as you have the Shopee app downloaded! No hidden charges or steps—it's as easy as that! Shopee Milyonaryo registration is as easy as can be!
2. Send Money for Free
Next, you simply have to send money for free to any Shopee user, bank, or e-wallet through your ShopeePay! Fear not because there aren't any hidden fees and you can enjoy instant transfers. Make sure to send at least ₱50 for a chance to win. Take note that 1 money transfer to a unique recipient = 1 raffle entry. So the more money transfers you make, the more chances of winning! 
3. Tune in to Shopee Live
Two raffle winners will be selected. On Shopee Live, they will play a game on-air for a chance to win ₱1,000,000! Drawn users will receive a pre-show call so make sure to keep your phone lines open. Here's to being a step closer to becoming the next Shopee Milyonaryo winner!
Salamat Shopee!
Now that you know how to join ShopeePay Milyonaryo, everybody say, "Salamat Shopee!" Don't miss out on Shopee's Live TV! Who knows? You just might be the next Shopee Milyonaryo winner! Take part in the Shopee Milyonaryo registration and you're all set!
Can't get enough of Shopee perks? Check out Shopee Sale Tips and Simple Hacks to Win Shopee Prizes to get the most out of your online shopping experience! Don't miss out on Pera Panalo and know how to claim your Shopee Pera Panalo prize today. Get all the perks through the New User Zone when you register now! Check out the Shopee Sale Schedule so you can make the most out of the upcoming big sale! 
Comments