No one likes a warm day in a cramped bus or MRT where everyone's sweat unites together to become one. Investing in an electric bike or electric scooter is the way to go if you're sick of long, tiring commutes and humid weather. The wind in your hair and the excitement of the ride, not only beats your regular commute but also does tons of good for the environment as well. 
Don't feel too bad if you know nothing about e-bikes or e-scooters. Don't feel complacent about not knowing either, however! Make sure to do your research to know what bike or scooter is right for you. Reading up is essential to get the best and safest experience possible and to avoid wasting your money! This is why we've compiled all the basic information you will need to get you started on your journey of buying your soon-to-be favorite e-scooter or e-bike. 
Benefits of an Electric Bike or Electric Scooter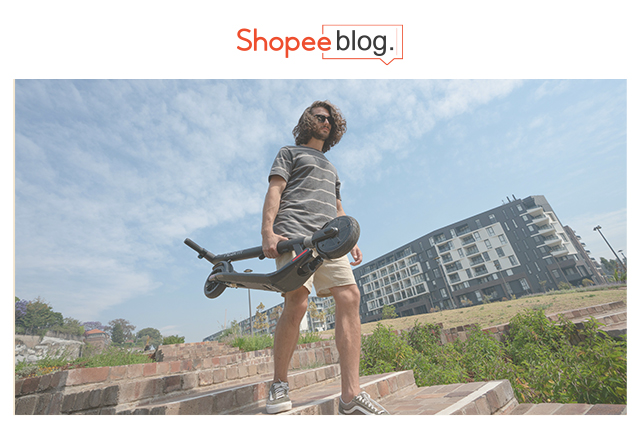 Credit: Mearth Technology / Pexels
Basically, an electric bike works with a motor to assist you and give you an extra kick during your ride. The electric scooter also moves with the acceleration provided by a motor and is powered by a rechargeable battery. So why should you even buy an electric bike or scooter in the first place? Here are a few considerations that can help you decide whether to buy an electric scooter or electric bicycle. 
Environmentally friendly. These two do not use fuel or have harmful emissions and are powered by a motor or by a rechargeable battery. This makes them more convenient and less harmful to the environment. 
Safe and traffic-free. No need to tolerate the heavy traffic of Manila. Simply zoom through the streets and pass through cars and smaller side streets in a fast and convenient way with an electric scooter or bike. 
Cheaper and parking free. Goodbye to the struggles of looking for a parking space. With an e-bike or e-scooter, you can just find a spot to lock it to or fold it up and carry it around with you. 
Fit and Fun! It is definitely a lot more fun and exciting to be out in the world riding an e-bike or e-scooter, while still getting the exercise you need. In comparison to manual bikes or scooters, electric assistance makes these easier to operate and ride no matter what your experience level is. The electric components of the bike make it easier to control speed and direction when using these vehicles.
Differences between Electric Bikes and Electric Scooters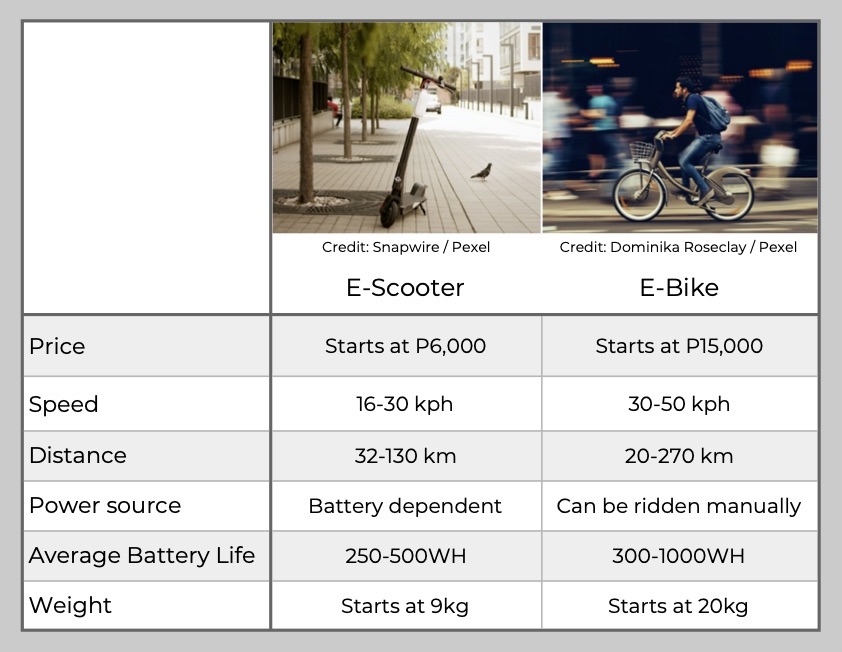 If you only have a budget for either an electric bike or an electric scooter, it's important to consider all the factors that could affect your purchase. Both have pros and cons that fit different types of transportation needs. Understanding what you are planning to do with your bike or scooter and where you plan to go with it is essential before deciding which one to buy. 
Price. Electric bikes are a lot more expensive in comparison to electric scooters depending on the quality and type of bike or scooter you purchase.
Speed. An electric bike can definitely reach higher speeds that would be more suitable for farther destinations, however, the slower speed of an electric scooter makes it a safer alternative.
Seat Comfort. Electric bikes often come with a seat that provides more comfort for the rider.
Distance. Standing on a scooter will not cut it for longer distances. A bike can get you to your destination more comfortably and efficiently. Aside from this, even without a fully charged battery, the electric bike can still function and take you where you need to go. The electric scooter runs mostly on battery power. The e-bike would be the best alternative to your usual commute, as the electric motor makes longer distances easier to travel to. 
Leisure and Safety. The slower speed of the electric scooter makes it safer to ride and more suitable for leisurely, short-distance rides. The e-scooter would definitely be more suitable for kids and families who aim to ride around for fun.
Traffic Regulations. Unlike bikes, motorcycles, and cars, scooters do not need a license to be ridden on main roads. The e-scooter is the most convenient option for you if you plan to just run errands.
Portability. E-scooters also win in this area as they are lighter and more compact in comparison to bikes. Some scooters are even foldable so you can take it with you into the office or to class.
If you're overwhelmed with all of these factors that you have to consider before buying an e-bike or e-scooter, that's okay! Keep your priorities in mind and figure out what you will use your new vehicle for. E-bikes will mostly be a great alternative to your long commutes or for rockier, outdoorsy terrain. E-scooters are a cheaper option for a fun ride around the city or for shorter travels to run errands. 
Top Picks for E-Scooters & E-Bikes on Shopee Philippines
Now that you know both the benefits and differences of e-scooters and e-bikes, it's time to figure out the best model for you! Shopee Philippines offers a wide range of both electric scooters and bikes, but we're here to share the hottest models with you:
Xiaomi Scooter
While Xiaomi is more commonly known for its phones, one thing is for sure–they offer affordable products that do not skimp out on specs! The same goes for the Xiaomi Mi Electric Scooter. You might find the design rather plain, but its simplicity is its beauty! This Xiaomi scooter is one of the safest to use because of its steady cruise control and kinetic energy recovery system (KERS). Cruise control helps to automatically keep your speed steady while the KERS allows for smooth brakes. The Xiaomi scooter's tires are skid-resistant and shock-absorbing, so you can carry on even when the roads are bumpy.
You can also consider other Xiaomi scooter options! The Xiaomi Mi Electric Scooter 1S comes in a foldable design and a longer battery life. On the other hand, the Xiaomi Mi Electric Scooter Pro 2 comes with three speed modes and a smart battery management system to allow you to travel up to 45km on your trusty electric scooter!
Fiido L2 Electric Bike
But if you prefer the electric bike over an e-scooter, the Fiido L2 Electric Bike might suit your tastes more! Standing on a scooter can definitely get tiring, so the Fiido L2 supplies you and your companion with comfort. You heard that right, this is a two-seater e-bike at an affordable price! One of the greatest specs of the Fiido L2 electric bike is its large battery. It can go up to a distance of 125km on a six hour charge. Simply plug your e-bike in during the night, and conquer each and every day with the Fiido L2. More than that, its foldable design makes it a strong contender against all other electric bikes out there. You can easily take this with you wherever you need to go and you'll never have to worry about parking or charge!
Accessorizing Your E-Bike or E-Scooter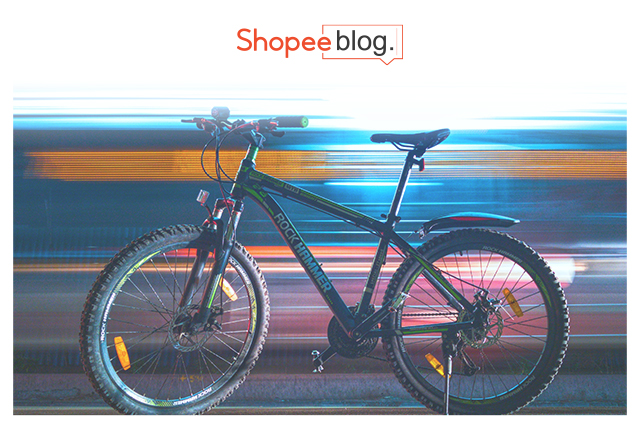 Credit: Vinayak Varlikar / Pexels
Now, whether you're leaning more towards the e-scooter or the e-bike, the best part is really customizing it to your needs! It's time to understand what else you need to know to prepare to ride your brand new vehicles. 
In order to make sure your bike or scooter is appropriately fitted for your needs, you need to find the right e-bike accessories or e-scooter accessories. You can switch out the handles or bike seats to make you more comfortable. You can also purchase pouches or baskets that allow you to carry more with you when traveling. Never forget about safety. Accessorizing also means fitting out your bike to stay safe and avoid accidents. Consider purchasing a helmet, headlight, reflector, bell, or lock for your scooter or bike.
These are essential to stay safe on the road and to keep your vehicle secure. Safety also means testing your bike or scooter. Practice before going on the road alongside other cars and motorbikes. It is important to know the rules of the road and the proper way to ride in order to avoid any accidents. 
The final decision may feel like a big investment, whether you choose the e-bike or the e-scooter.  Nothing beats the feeling when you can move through the corners of the city in no time. Let the fun times begin and get on your e-scooter and e-bike as soon as you can!
While you're at it, check out the best mountain bike brands to satisfy the cyclist in you!
Comments