Plantur 39 Phyto-Caffeine Shampoo for Fine, Brittle Hair (250ml)
Shopee Mall Assurance

100% Authentic
Shopee assures that all products listed in Shopee Mall are 100% authentic. If you receive a non-authentic product from Shopee Mall, Shopee will refund the amount you paid for the products.

7-Day Returns
To ensure that you are completely happy with your purchase, Shopee is offering 7 days of hassle-free returns for all Shopee Mall products! Simply initiate a return or refund within 7 days of receiving your purchase. If the product meets our Return Terms & Conditions, you will receive your refund in full.

Shipping Discounts
Enjoy Shipping Discounts on all products purchased from Shopee Mall. Have your purchases delivered straight to your door!
Continue Shopping

100% Authentic

7-Day Returns

Shipping Discounts
Product Liability Protection
Up to ₱10K coverage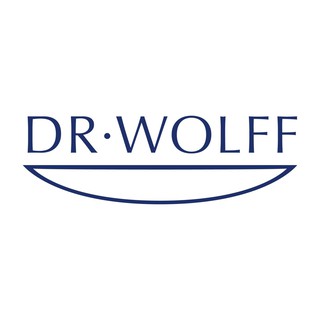 * Applicable to all products in this shop (excl. shipping fees)
Specification
Stock,Ships From
⭐Plantur 39: Germany's Hairfall Solution for Female 👩🏼 Over 40⭐
✨ Actively counter menopausal hair loss and increase your hair volume!✨
👍🏻 Why Choose Plantur 39?
✅Reduces and Prevents menopausal Hair Loss
✅Contains the active ingredient caffeine
✅Contains beneficial ingredients such as Provitamin B5, Zinc, Niacinamide and more
✅Daily usage provides 24/7 protection
✅Developed especially to support the menopausal changes a woman's body goes through
🤲🏻 How to Use?
1️⃣ Use Shampoo once a day for 120 seconds for active ingredient to be fully absorbed
2️⃣ Use Conditioner once a day for 30 seconds before rinsing off
3️⃣ For Best Results, apply Phyto-Caffeine Tonic afterwards. Massage into scalp. Do not rinse out.
🤚🏻 More about Plantur 39
Special Phyto-Caffeine complex from Plantur 39 provides your hair roots with additional energy to prevent premature hair loss! 💯
The Phyto-Caffeine complex in conjunction with the dermatological departments of university hospitals, Dr. Wolff Research has developed an active agent complex which protects the hair roots from weakened growth due to menopause.
This Phyto-Caffeine complex prevents testosterone from attacking the roots of the hair and thus limiting their energy supply. The hair roots suffer from a lack of energy given the increased influence of male hormones. This can be remedied by the caffeine contained in the Plantur 39 products.
Balancing out the hair's lack of energy, it is important that the caffeine can go where it is needed, that's why it needs to be applied locally. Based on the special galenic formula (pharmaceutical carrier base) in the Plantur 39 products, the active ingredients penetrates the hair follicle (after 120 seconds). Here, the caffeine can unleash its effect. Certain Phyto flavones are contained in soy beans and white tea for example. These serve to offset hormonal changes.
They improve the resilience of the scalp and hair, promote regeneration and protect the hair roots from the negative influences of male hormones.
Our Plantur 39 Products:
💎Plantur 39 Phyto-Caffeine Shampoo for Fine and Brittle Hair (250ml)
💎Plantur 39 Phyto-Caffeine Shampoo for Coloured and Stressed Hair (250ml)
💎Plantur 39 Phyto-Caffeine Conditioner for Fine and Brittle Hair (150ml)
💎Plantur 39 Phyto-Caffeine Conditioner for Coloured and Stressed (150ml)
💎Plantur 39 Phyto-Caffeine Tonic (200ml)
💎Plantur 39 Brown Phyto-Caffeine Shampoo (250ml)
💎Plantur 39 Brown Phyto-Caffeine Conditioner (150ml)