Love Thy Self Jeju Berry White Underarm Whitening Deodorant Spray 50mL
Shopee Mall Assurance

100% Authentic
Shopee assures that all products listed in Shopee Mall are 100% authentic. If you receive a non-authentic product from Shopee Mall, Shopee will refund the amount you paid for the products.

7-Day Returns
To ensure that you are completely happy with your purchase, Shopee is offering 7 days of hassle-free returns for all Shopee Mall products! Simply initiate a return or refund within 7 days of receiving your purchase. If the product meets our Return Terms & Conditions, you will receive your refund in full.

Shipping Discounts
Enjoy Shipping Discounts on all products purchased from Shopee Mall. Have your purchases delivered straight to your door!
Continue Shopping

100% Authentic

7-Day Returns

Shipping Discounts
Product Liability Protection
Up to ₱10K coverage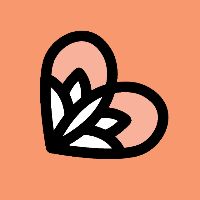 * Applicable to all products in this shop (excl. shipping fees)
Your ultimate savior from dark and stinky pits is finally here!
Jeju Berry White Underarm Whitening Deo Spray is an antiperspirant in spray form. It contains four of the most potent whitening ingredients that can effectively target hyperpigmentation on the underarm area and contains potassium aluminum, a naturally occurring form of aluminum salt which is not absorbable through the human skin. It is also fragrance-free to avoid causing irritation on the underarms.
How to:
You may use alone or use together with Jeju Berry White Underarm Cream for optimal results. Maintain at least a 5 inch distance from pits and spray it onto your underarms.
Key Ingredients:
Bearberry Extract, Orange Peel Extract, Niacinamide